Catch 122 is a contemporary Canadian-influenced restaurant found in the heart of Gastown.  Known mainly for brunch, it was a bit of a surprise when they invited Modern Mix Vancouver down for a private sit down meal to try out their new dinner menu, put together by their new Head Chef, Jason Vallee.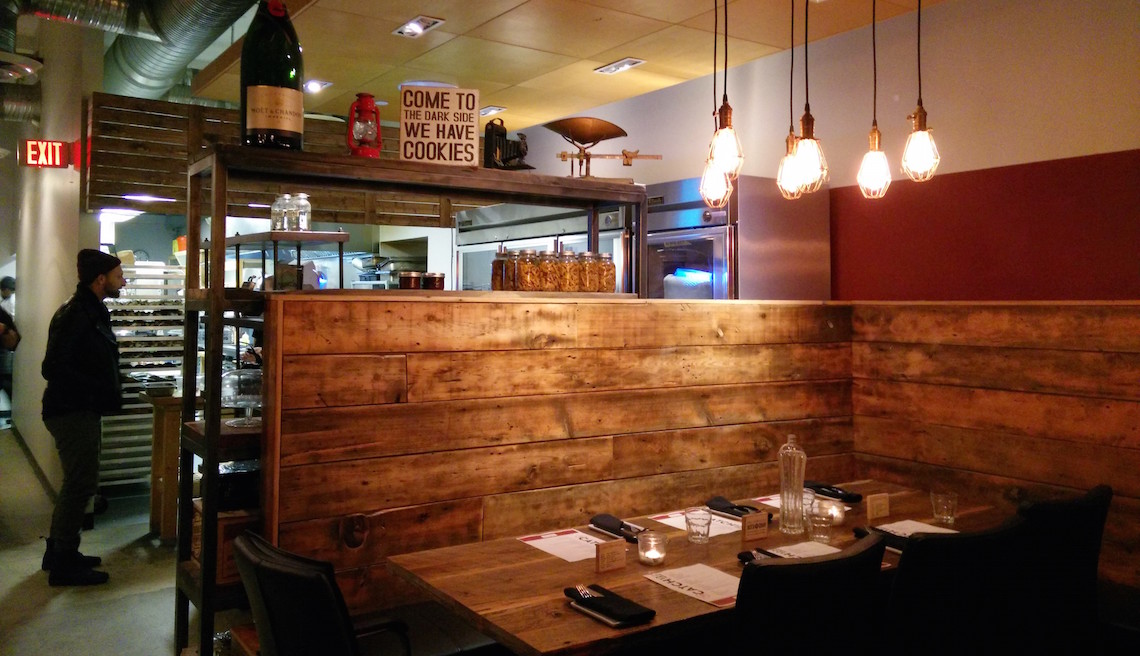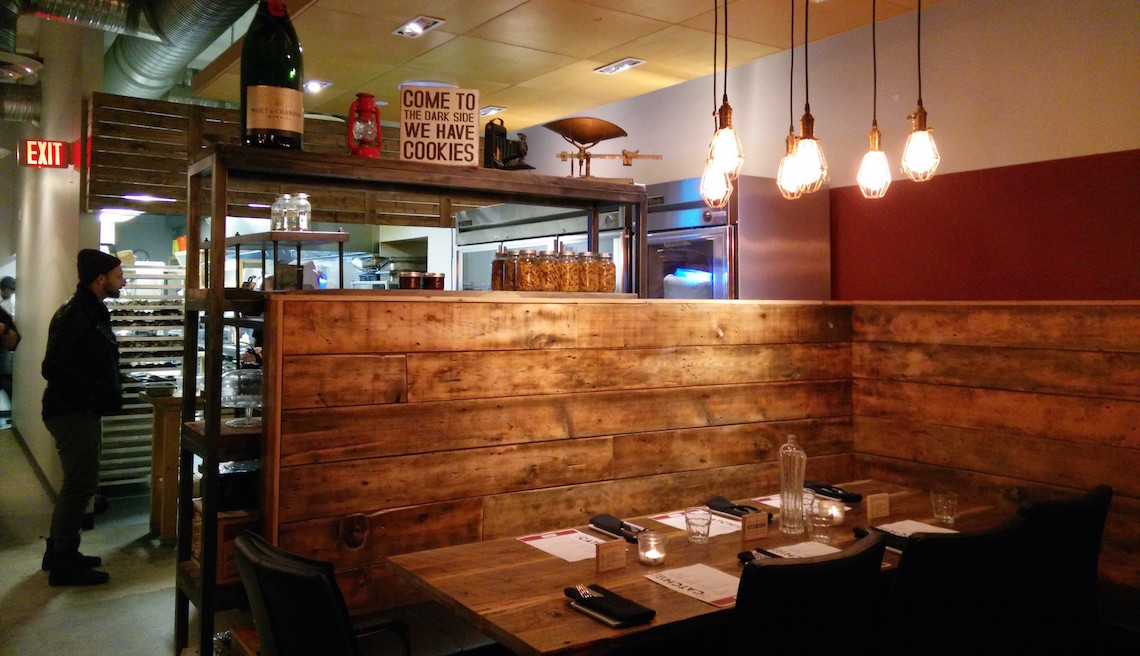 Since it was my first time to Catch 122, I didn't know what to expect. Everything was new to me and the warm, welcoming space helped me settle into my seat faster. The décor really set the tone for the food – I didn't know what the menu had in store for me yet, but I could tell it whatever it was, it wasn't going to be too ritzy or rich, unlike some of the other dining options in Vancouver.
Chef Vallee's newly crafted selection of snacks, small plates and main courses that were served up in the dinner included a deliciously light whipped lemon ricotta as a snack, a very large Dungeness crab cake as a small plate, a flat iron steak, lingcod cassoulet and an assortment of winter vegetables as main courses and a plate of chocolate as dessert. A second dessert option was also served – a ginger bread crème brulee.
I was pleasantly surprised by the whipped lemon ricotta and I kept going back for seconds. It was one of those spreads you could put on anything and my dinner mates started dreaming up recipes they could use the whipped lemon ricotta in (for example, raspberry lemon muffins with this inside would be deeeelicious!).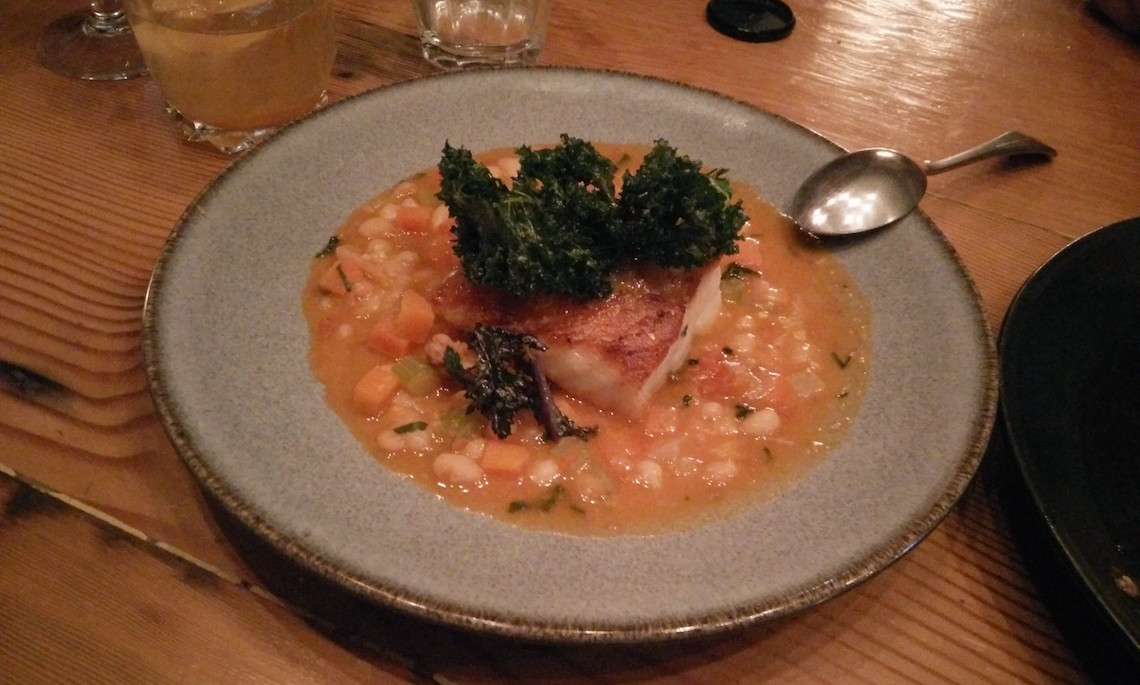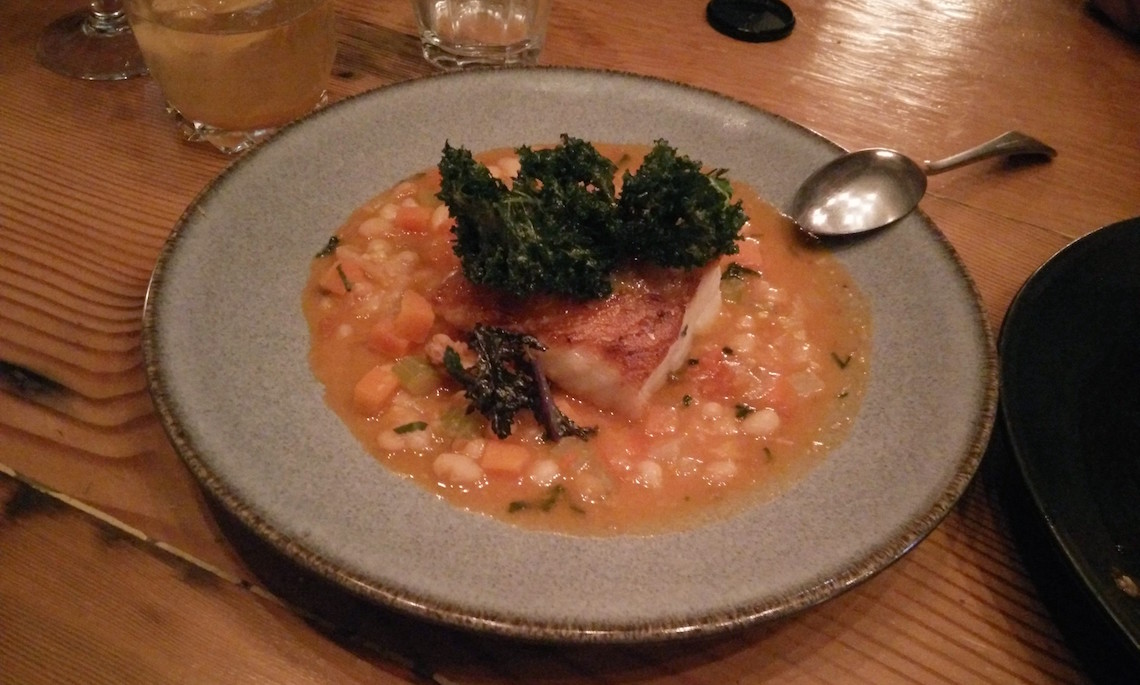 On the main courses, my favourite dishes included the lingcod cassoulet and the winter vegetables. I was more accustomed to a heavier, saltier cassoulet so I was very interested in seeing how the lingcod would work in this dish. I'm happy to report Chef Vallee nailed the dish – it wasn't overly salty, it had just the right amount of spice and the white fish kept it from getting to heavy or rich.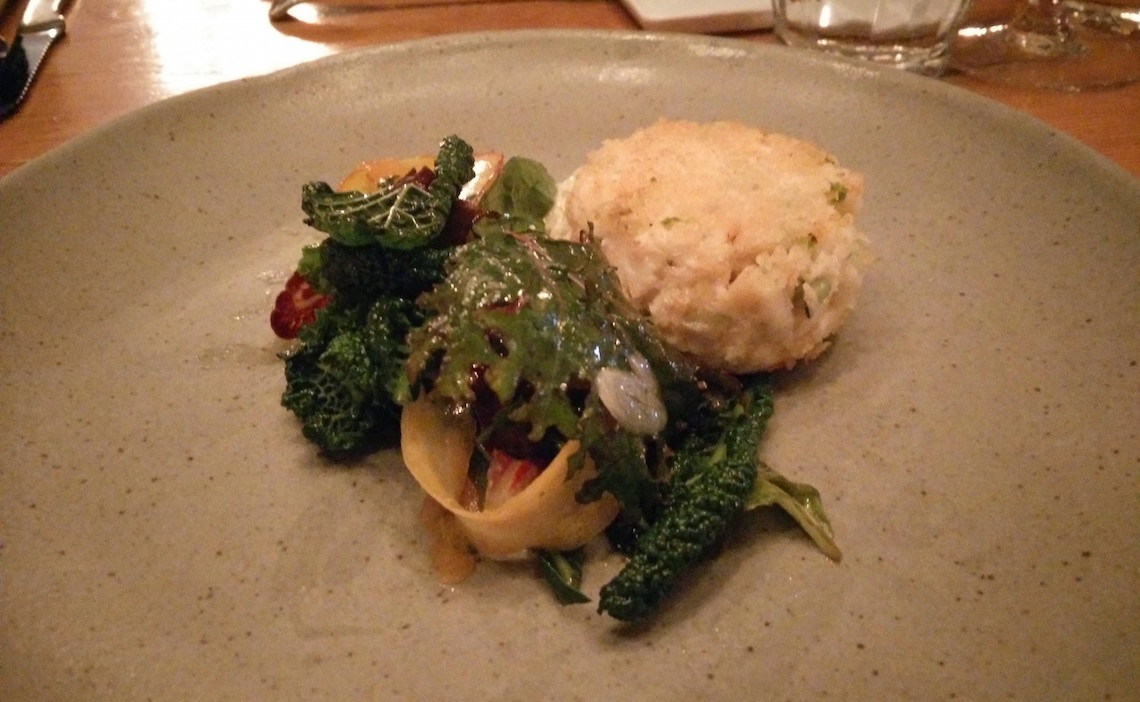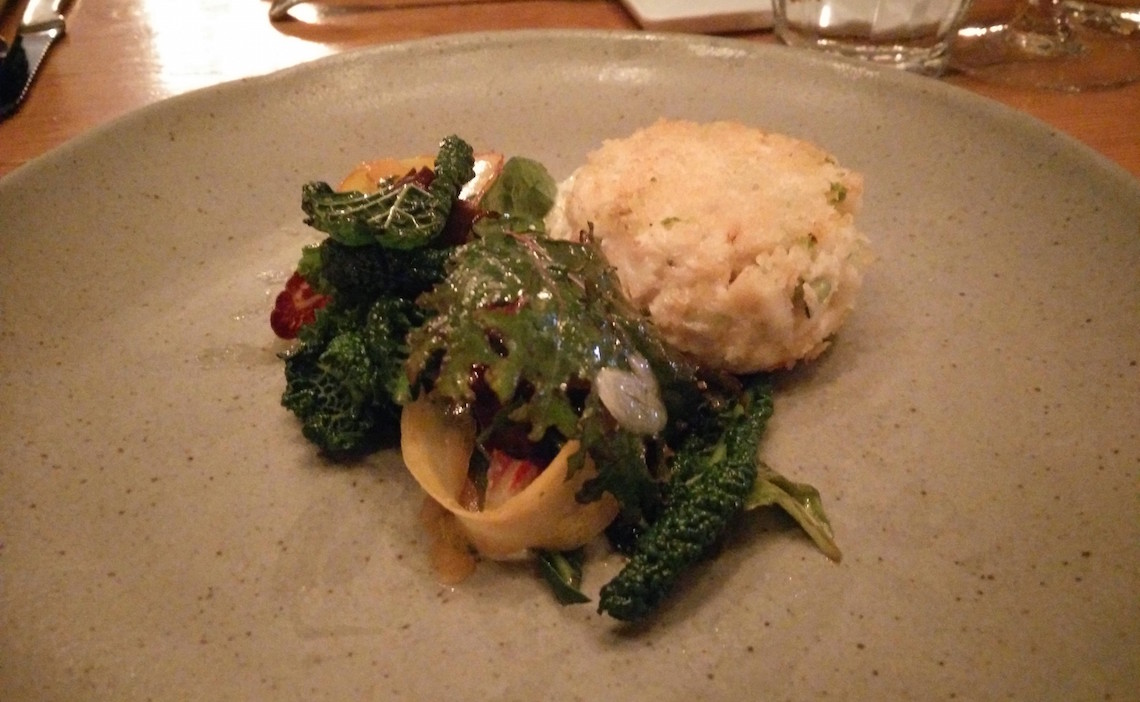 The other dish that pleasantly surprised me was the winter vegetables. The dish was comprised of baby beets, baby carrots, roasted mushrooms and lentils, all in a white mushroom cream sauce? Mmm. I could have eaten bowls of this stuff and been happy.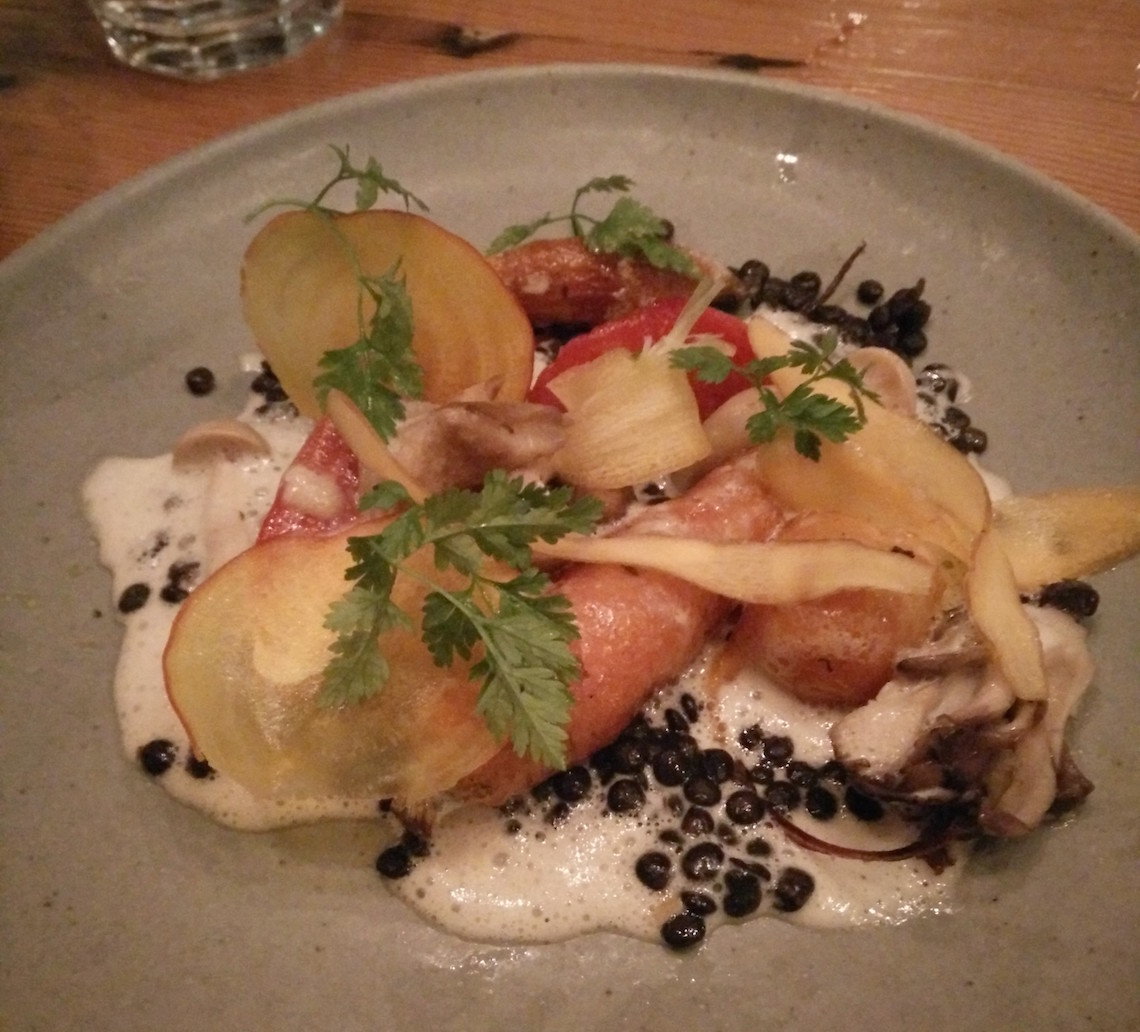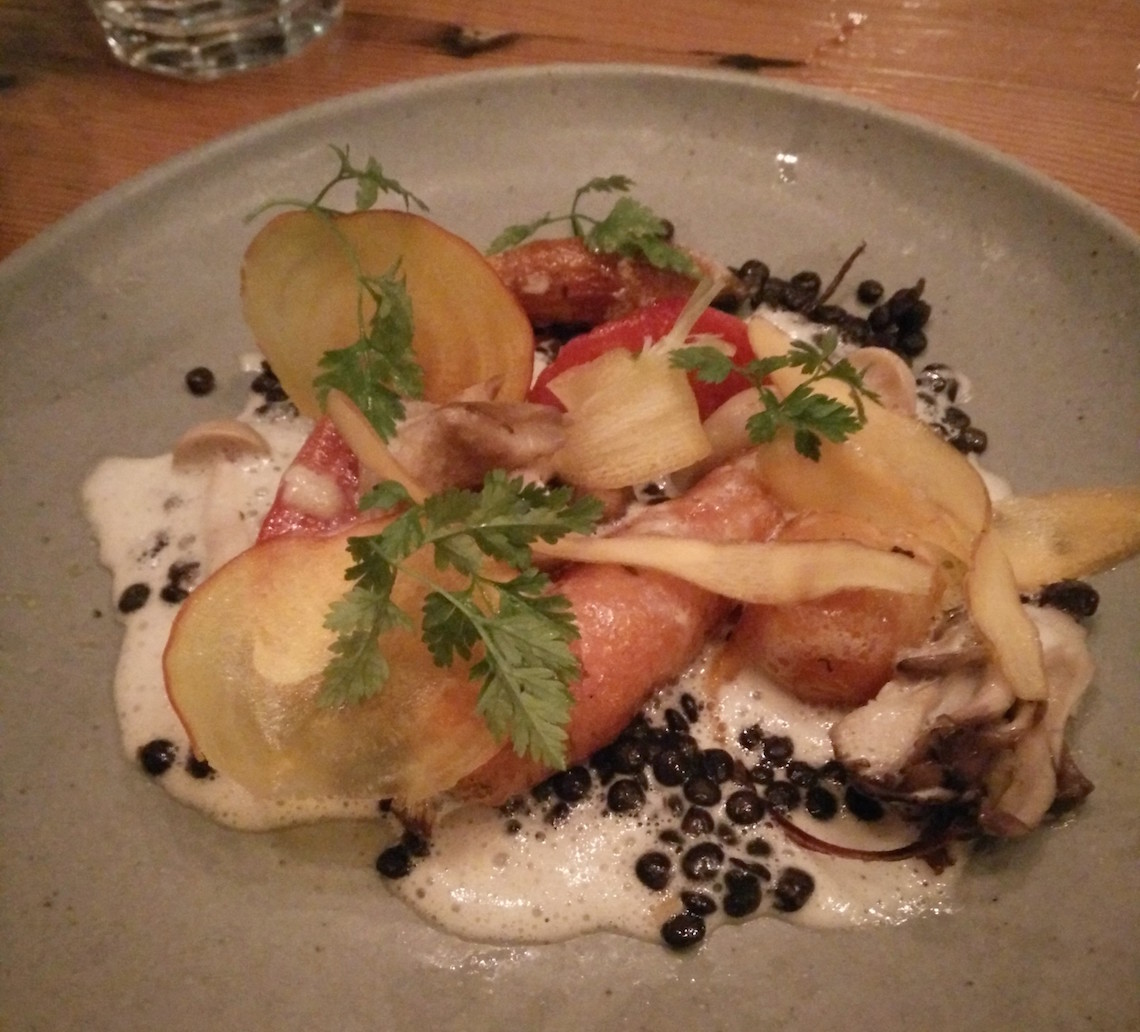 Along with each course were feature drinks, mixed up by owners Brent Kyle and his wife Tammy Siu.
The white sangria was made of Lillet blanc, Tinhorn Creek Pinot Gris, ginger ale, an orange slice, cucumber and berries. Despite the fact that we're heading right into winter, the resulting drink was crisp and fresh – more of a summer drink.
In addition, they also served up a "Flu Shot" and a rosemary maple bourbon sour. Both of the drinks were whiskey or bourbon based, so I personally didn't enjoy them but my dinner mates did. The flu shot was an orange infused scotch with ginger, cloves, cinnamon, vanilla and lemon and it was sweet, but not overly sweet. The rosemary maple bourbon sour was much more alcoholic, with rosemary infused bourbon, lemon, maple syrup and egg white to create a nice frothy top. They made for great photos!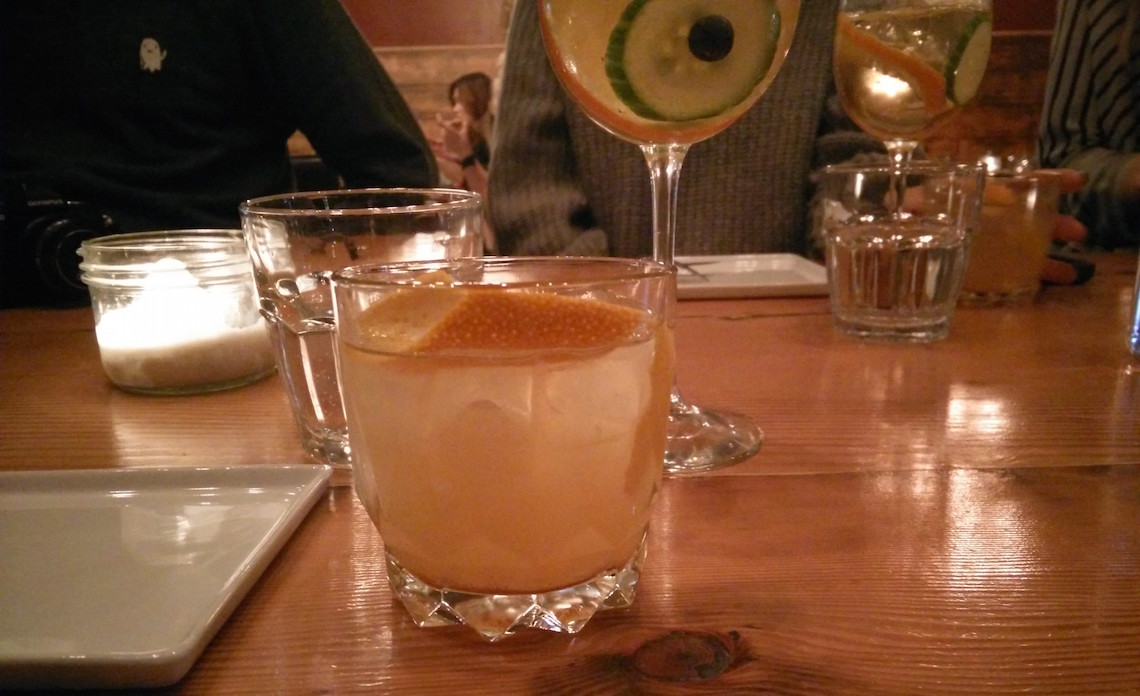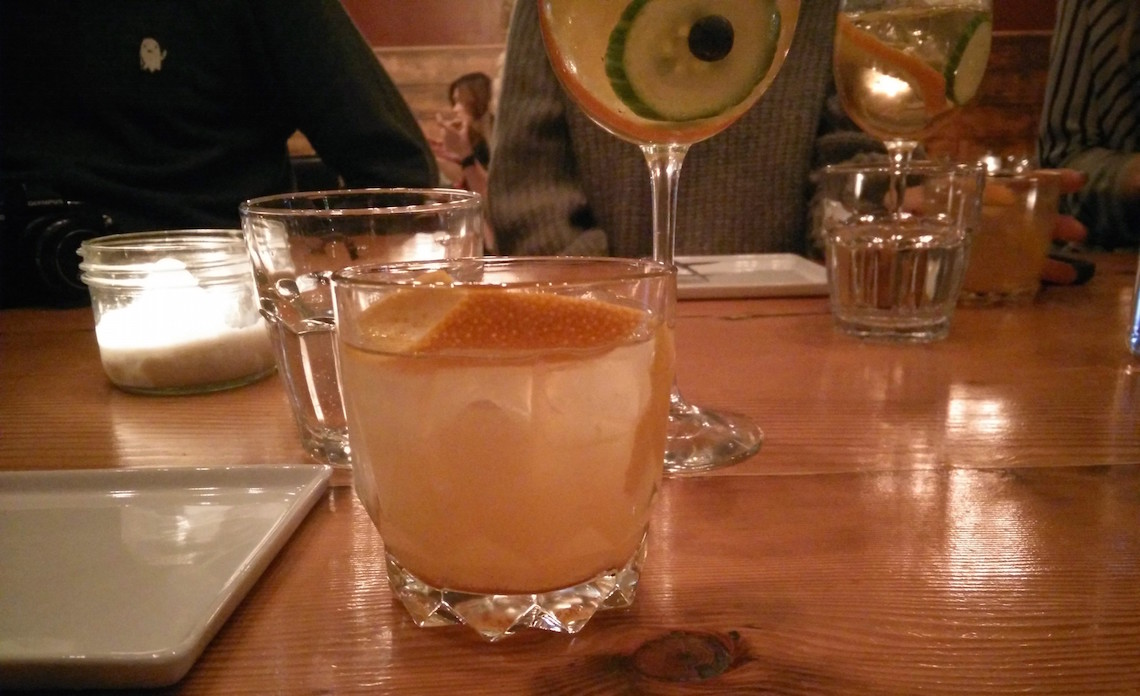 Another thing I really appreciated about Catch 122 was the fact that all of their sausages, bacon, pastrami, gravlax (smoked salmon), roast, pastry and desserts were hand-made and smoked in-house with locally sourced ingredients. Even their seafood is sustainably and responsibly obtained. Catch 122 are big supporters of using local ingredients, which really stands out in the taste of the food. I also appreciated their price points – bites ranged from $3 to 4, share plates were anywhere from $10 to 25 on the high end and main courses were $17 to 23.
Catch 122 is located at 122 West Hastings in Gastown and the dinner menu is served on Tuesday to Saturday from 5pm to close.
==
Guest Post by: Lesley Chang