Opened in May, Saladworks is a made-to-order salad franchise concept in Yaletown.  They recently partnered with the Vancouver-based VANEATS.ca to bring us "SaladDate", a limited-edition dining package, and Modern Mix Vancouver was one of the first to try it out.
The VANEATS.ca dining pass included a choice of a carvery salad, a gourmet sandwich and your choice of wine, beer, soup or a bottled drink.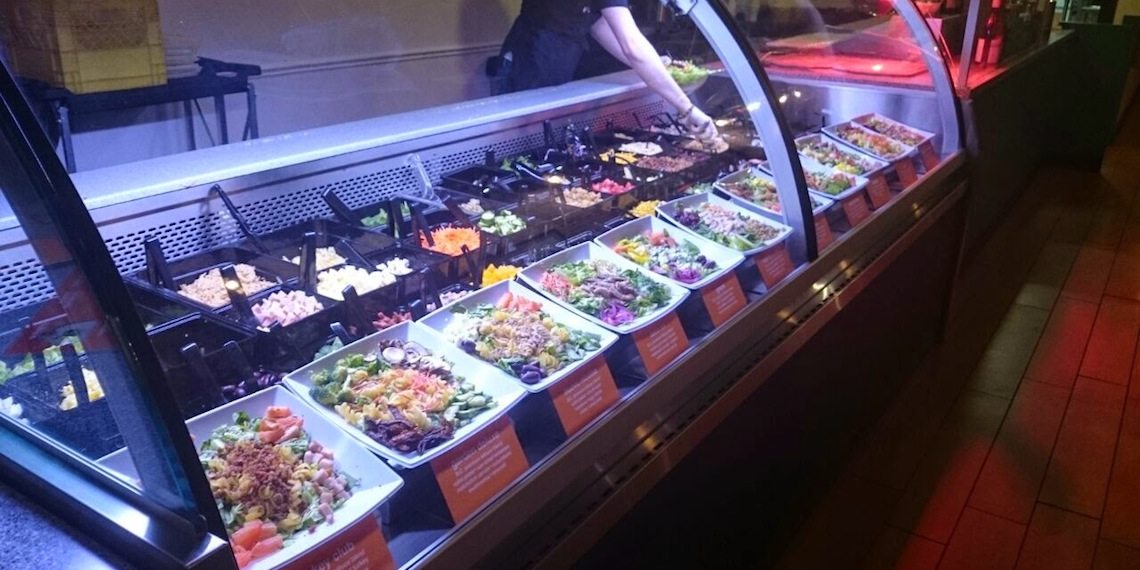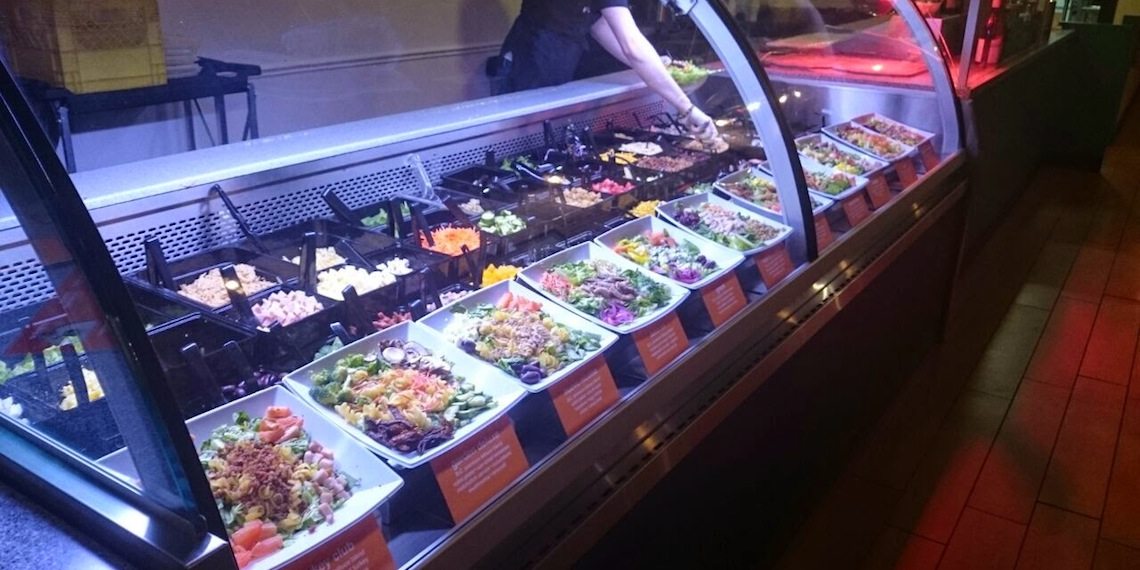 Although Saladworks offers 11 classic signature greens, made-to-order salads and eight choices featuring flame-grilled meats from the carvery station, the VANEATS.ca package includes only seven salads and four sandwiches to choose from. I decided to try the maple glazed salmon salad with the spicy Cajun chicken ranch sandwich.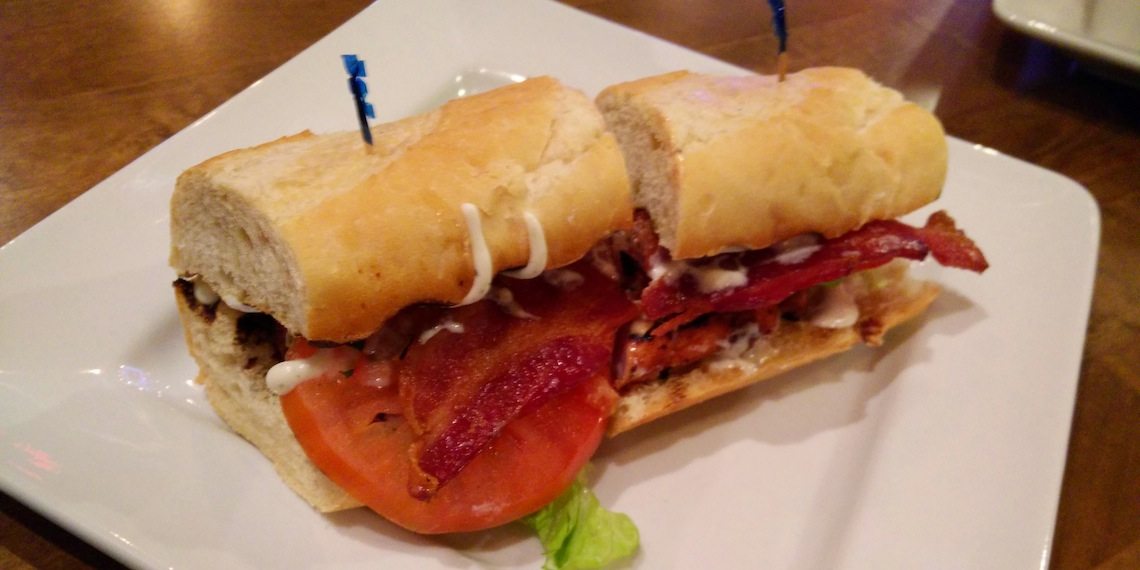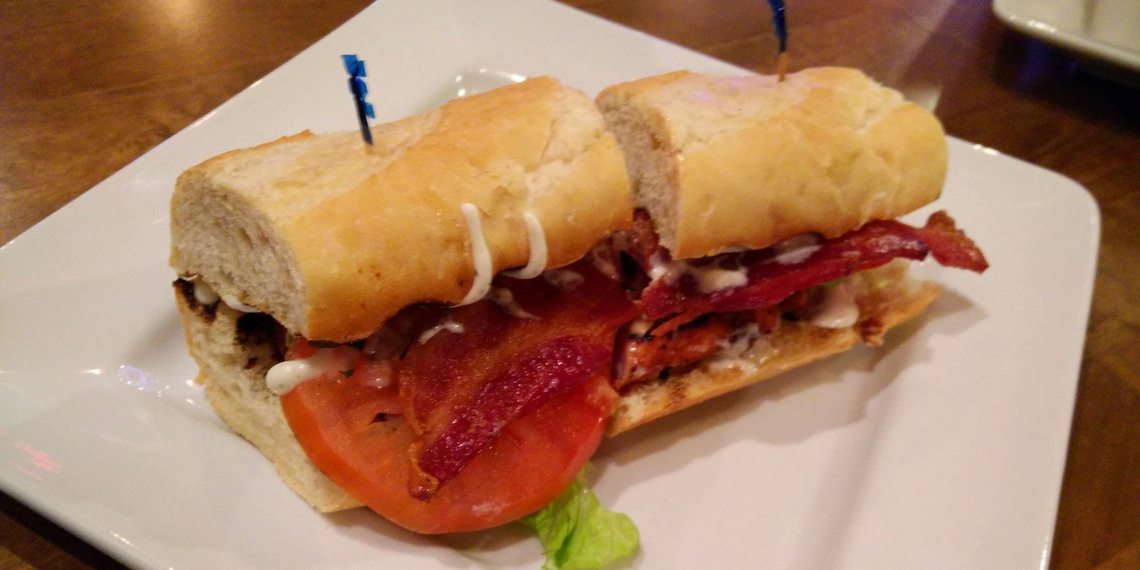 The maple glazed salmon salad was both healthy and gigantic. This is definitely enough for a meal alone. What I didn't expect was the sandwich – instead of half a baguette, it was an entire baguette full of tasty and juicy white chicken breast, bacon, ranch dressing, sriracha mayo and tomato. Additionally, I ordered the tomato and corn soup, which had much more of a chowder consistency than a creamy tomato soup I was used to.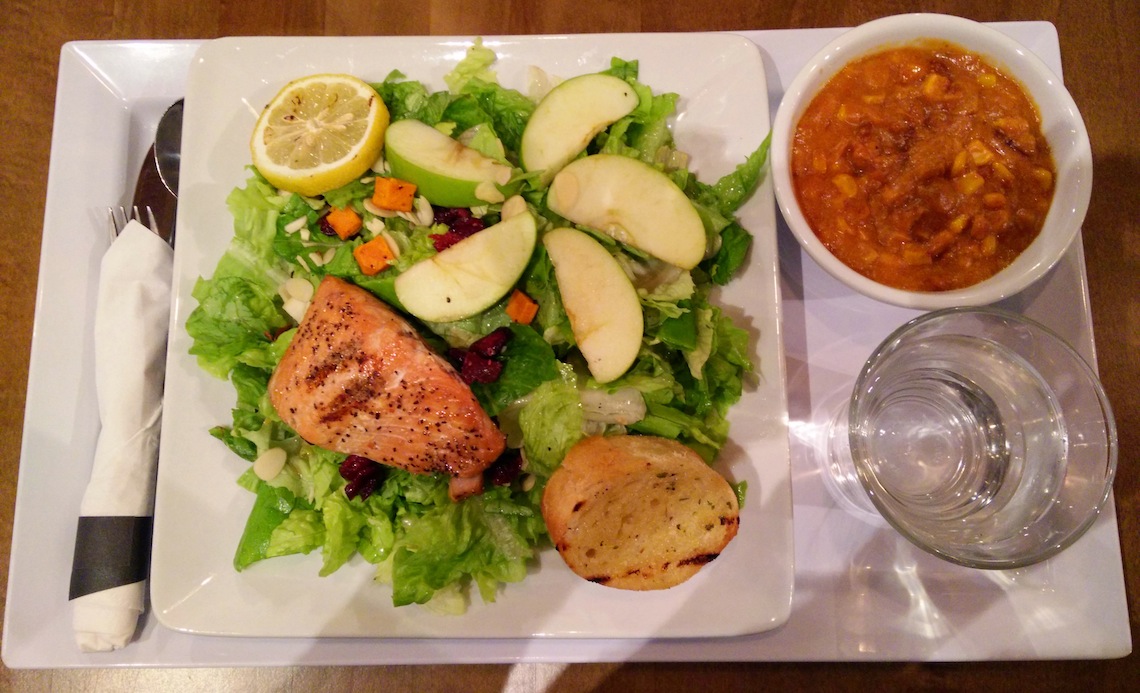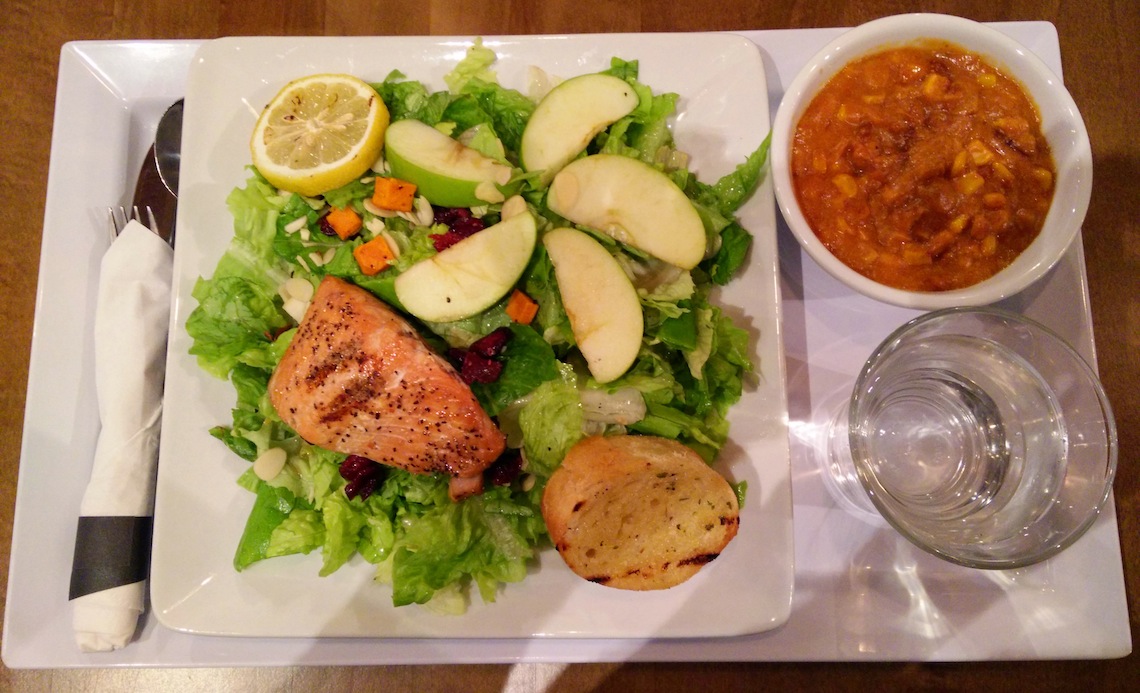 The salad itself was chock full of fresh ingredients and the salmon was grilled to perfection. It flaked easily with the fork and had a light flavouring. The rest of the salad had roasted yams, sliced green apples, dried cranberries and it was dressed with some Italian vinaigrette. Unfortunately, the dressing was too light and didn't add any flavours to the salad. If I could do it over, I would have gone with the suggested balsamic vinaigrette dressing instead.
For $22, this is an amazing deal. The amount of food you get for the dining pass is enough to feed you for almost two meals. Even at full price, the dishes offered at Saladworks is worth it. For fresh ingredients and huge, healthy salads, visit Saladworks in Yaletown at 1025 Mainland Street, or get your VANEATS.ca pass while you still can!