Modern Mix Vancouver had the opportunity to attend the exclusive launch party of The Goods, a home furnishing and accessories line focused on contemporary and industrial designs.  An extension of Van Gogh Designs, this BC-based company has been renowned for 20 years as a furniture wholesaler, focusing on quality, style and comfort.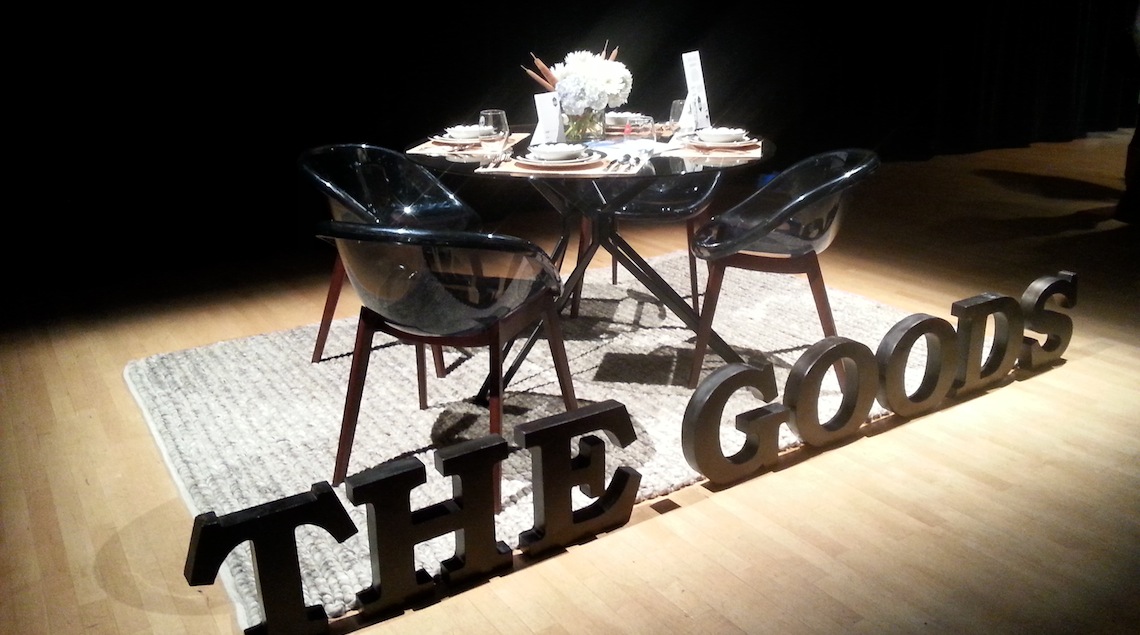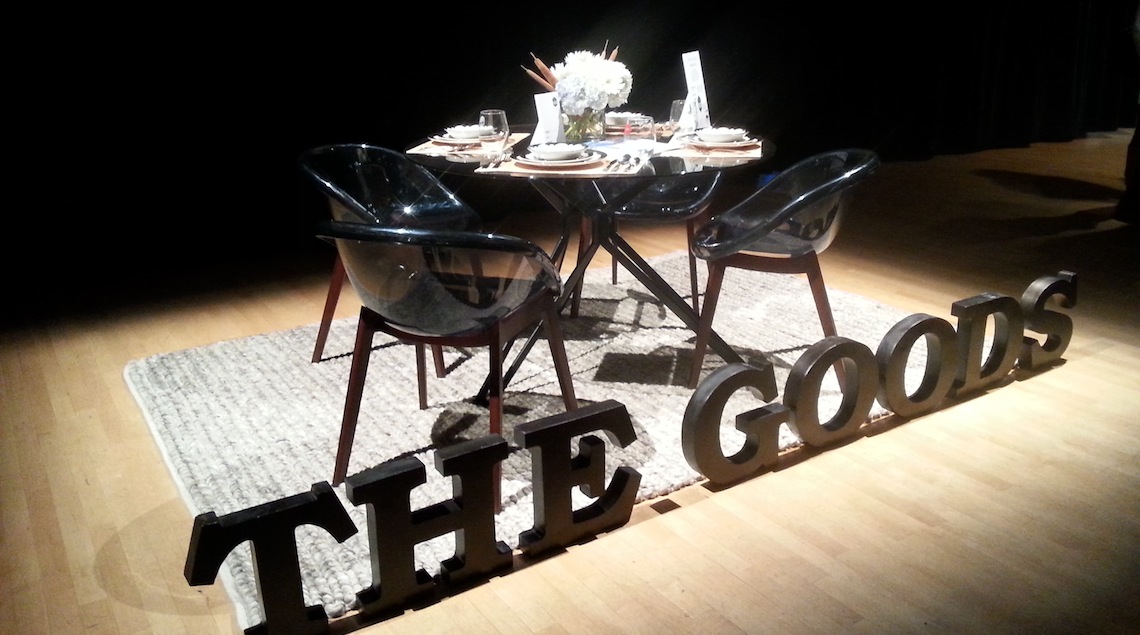 The curated vignettes that evening were put together by Jennifer Scott, interior designer from A Good Chick to Know, who was inspired to showcase the versatility and multi-functionality of the broad range of The Goods furniture.
To highlight the Canadian roots of Van Gogh designs, several other BC-based companies were also present at this event.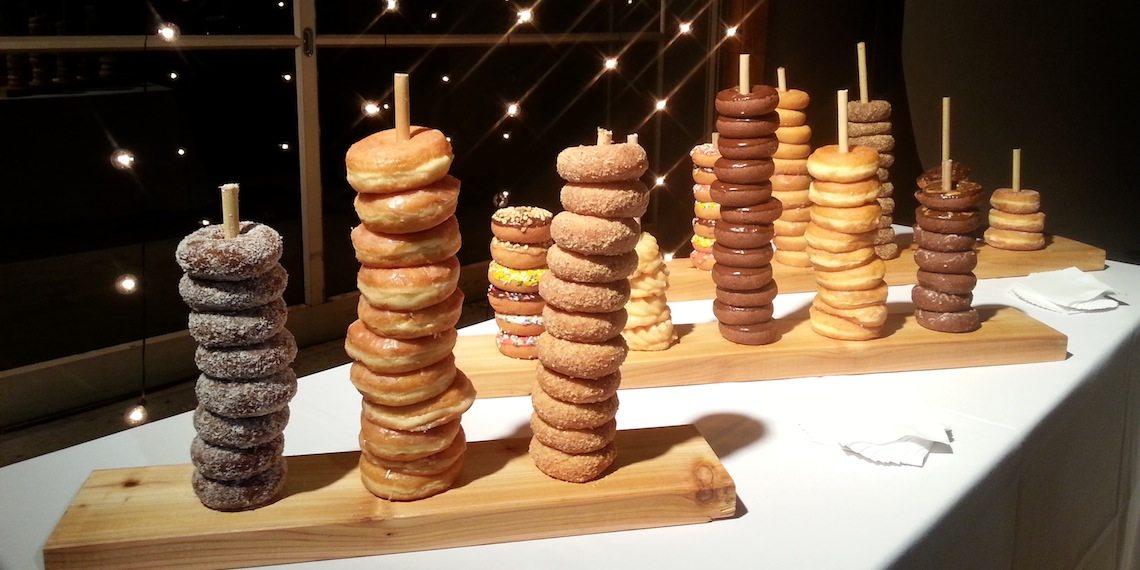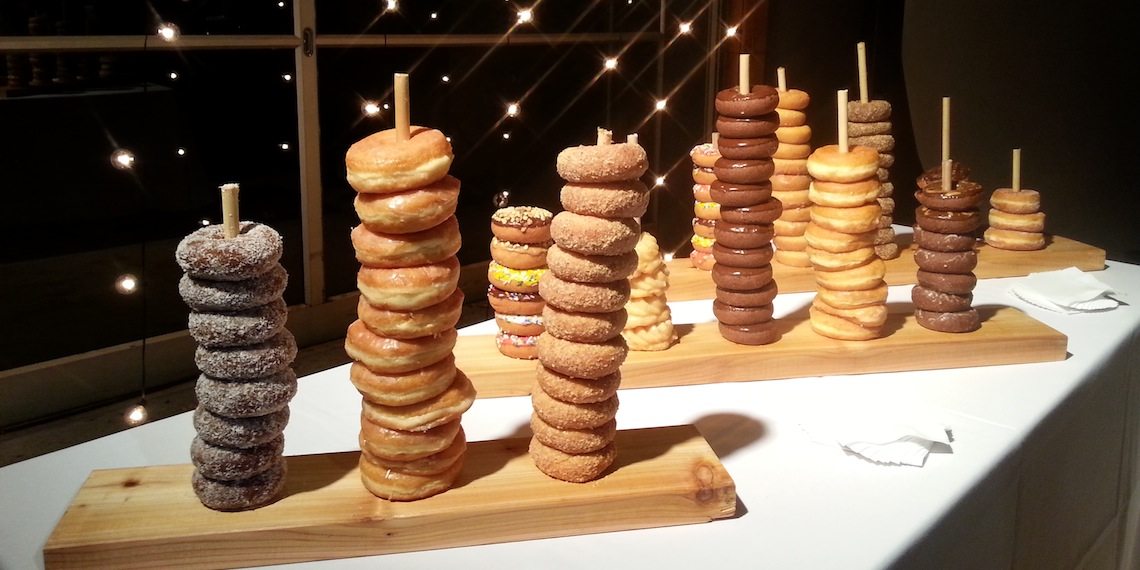 Throughout the evening we were served food from the Savoury Chef, a Vancouver-based upscale catering company. The food was delicious and beautifully assembled on rustic wooden boards.  Items that stood out to me the most were the oysters complimented by the sweet melon condiments, the fresh Chinese style salad roll, the tender pork belly with daikon and the chocolate on chocolate mini éclairs. The freshly shucked Sawmill bay oysters were served at a station and a mixed ringed doughnut tower was also placed on either ends of the venue.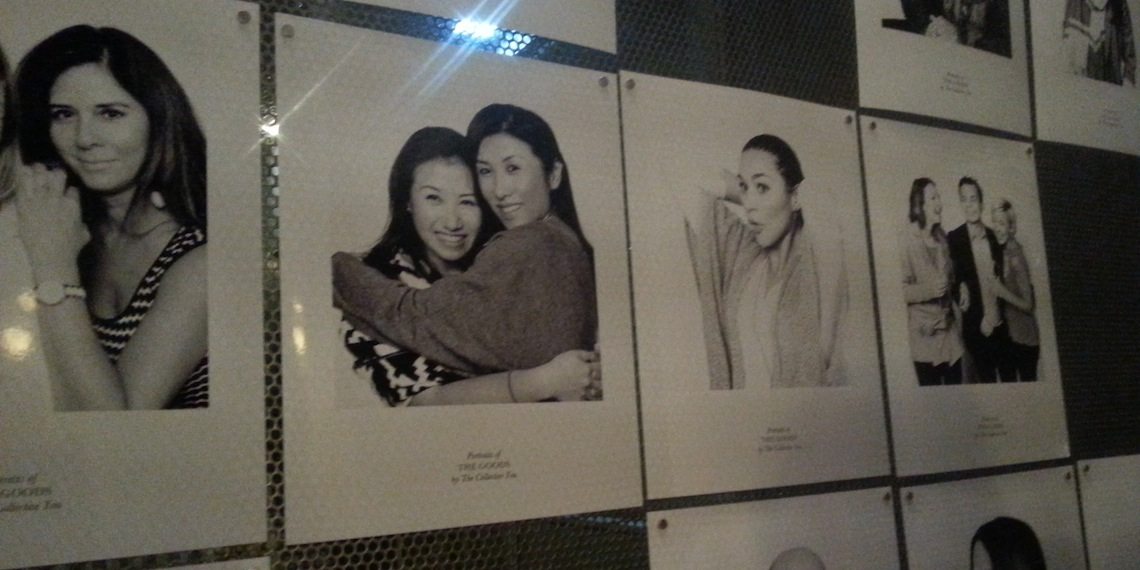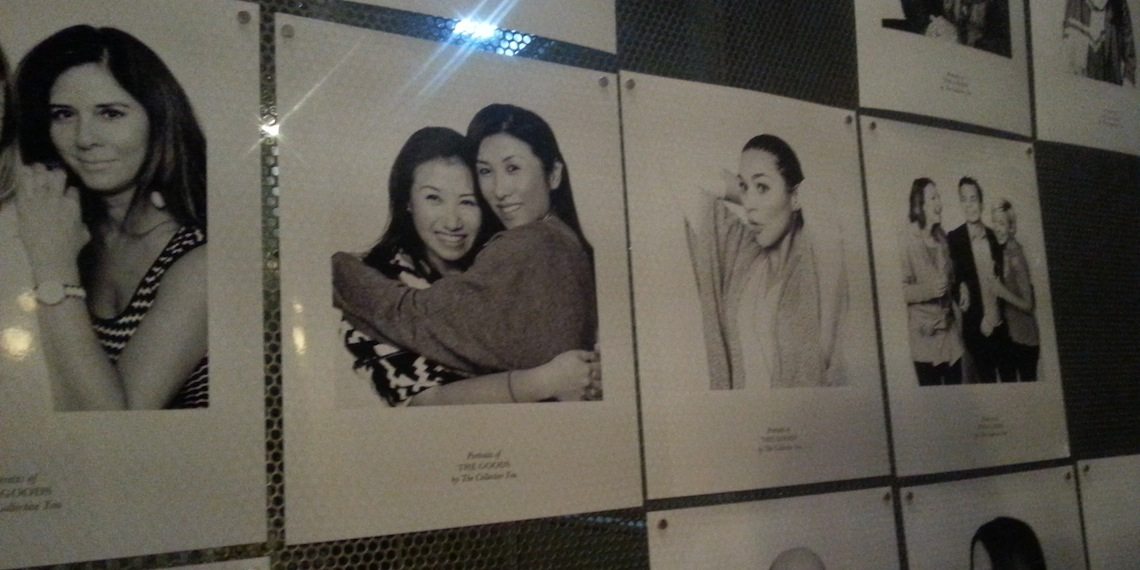 The Collective You portrait studio was also present. Talented creative director Dennis Gocer took black and white portraits of attendees throughout the evening, engaging guests in a chic and entertaining experience.
In addition, $1 for every Twitter post at the event was donated to RainCity, a local housing provider to over 1,000 people in need for 30+ years. The proceeds are used to help support meal programs and community gardens for this non-profit organization.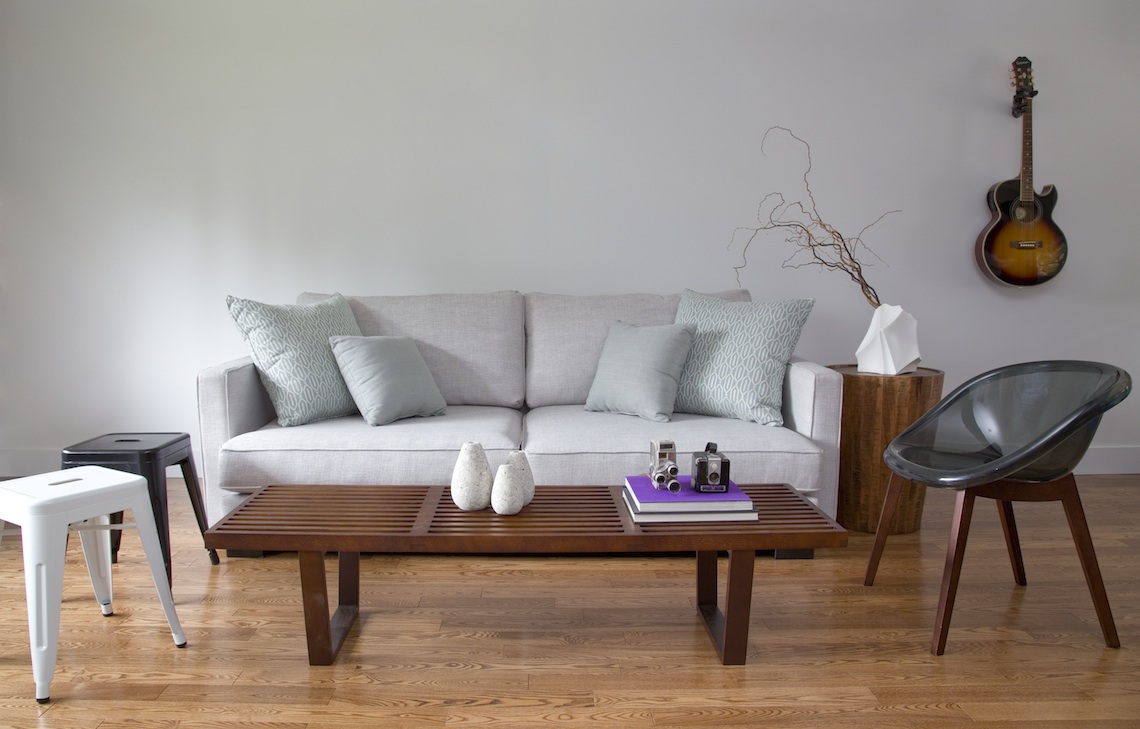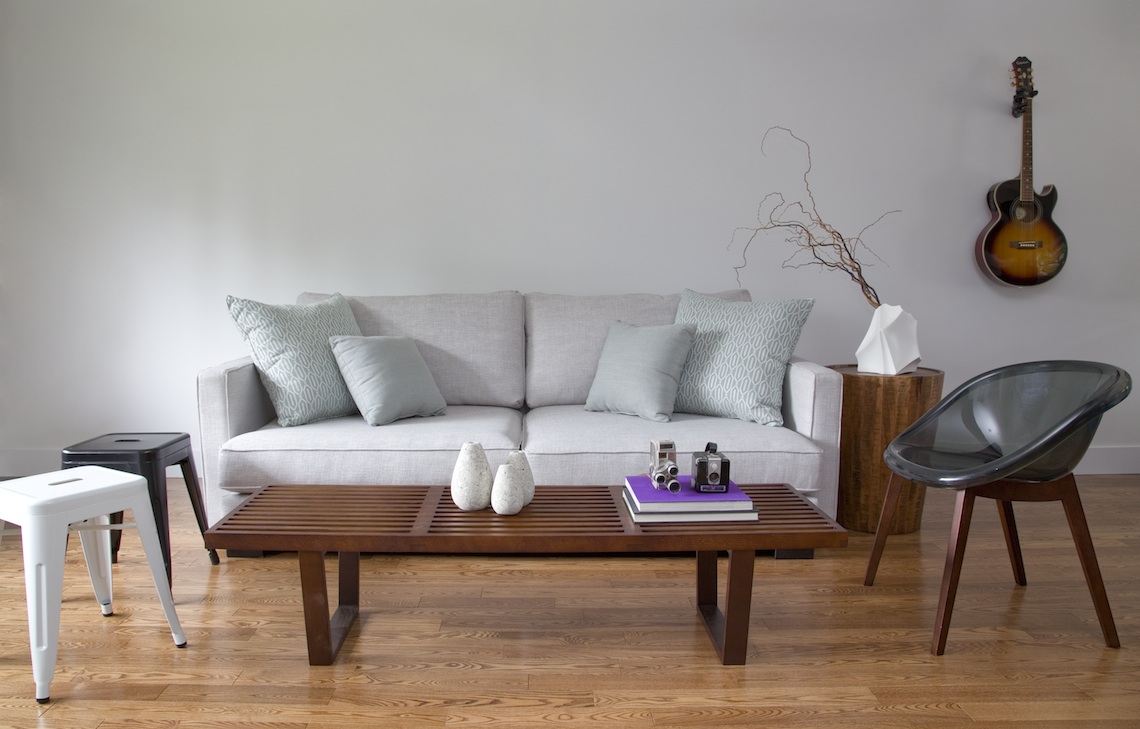 The Goods furniture can now be purchased at select retailers including Country Furniture (3097 Granville Street), The Other Room (1626 Lloyd Avenue, North Vancouver), The Spotted Frog (110-12480 No.1 Road, Richmond) and Knock on Wood (7533 – 135th St, Surrey). Check out their full line-up of chairs and stools, benches, sideboards, rugs, dining, coffee and end tables, dressers and nightstands here.
Guest Post by Michelle Wong.