As a sweet treat to all beauty and makeup enthusiasts in Vancouver, Sephora opened its doors to its newest and largest store in Canada right here on Robson Street on Halloween day. Modern Mix Vancouver was invited to preview the store the day before during a media event where we experienced first-hand complete red carpet treatment one would expect from a grand opening of Sephora's flagship store in Canada.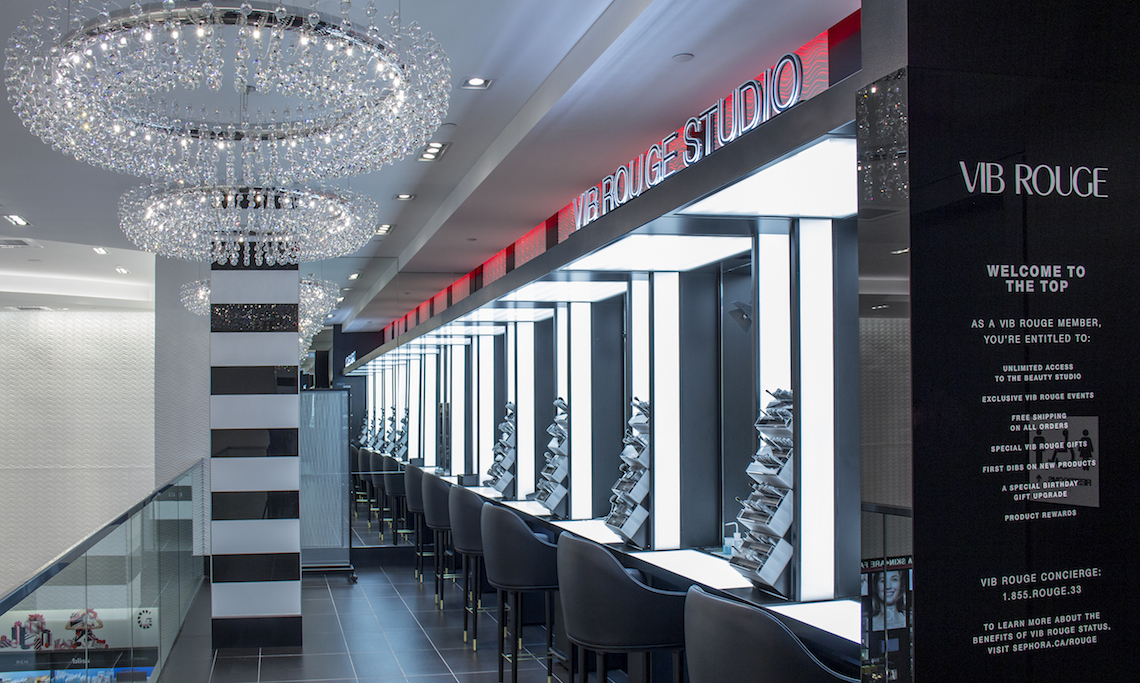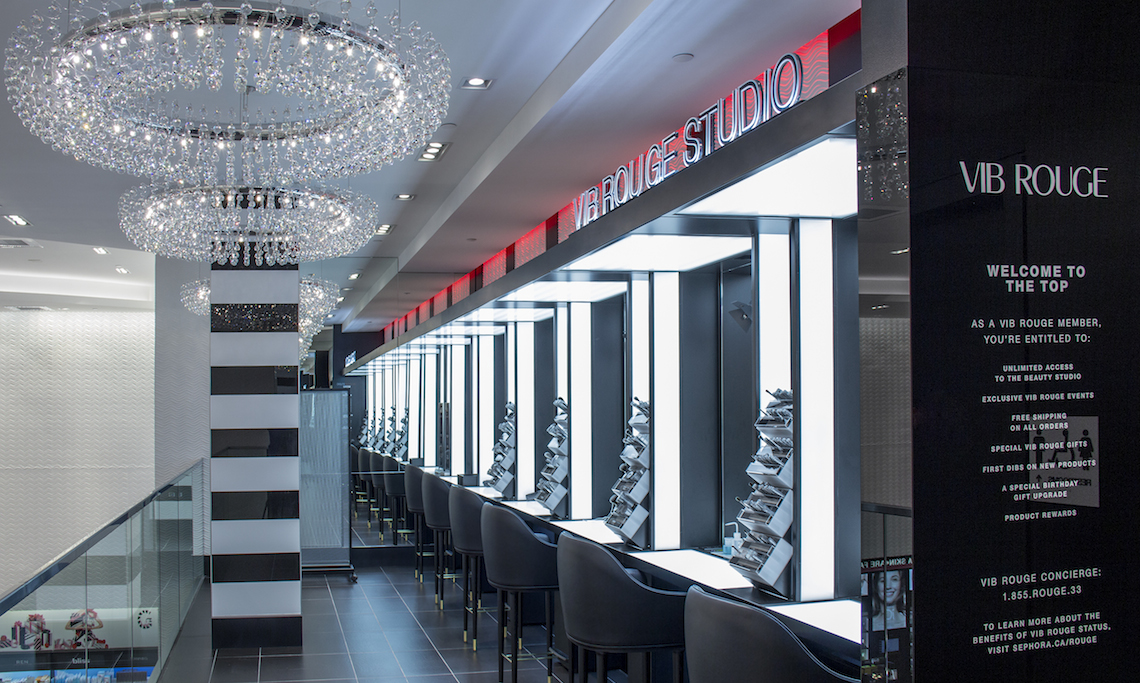 With 8,600 square feet of space, Sephora Robson features a new state of the art store design with a second level reserved for clients in the highest and most exclusive membership tier, Sephora Beauty Insider Rouge, or VIB (Very Important Beauty Insider) ROUGE.
Other new features of the store include a Bumble & bumble hair studio, first to launch at Sephora Robson, where guests can visit to get a new look in just 20 minutes or less for just $30 CAD. Some of the hairstyles include Surf Waves, Instant Fullness, Undercut Braid, Sublime Softness and Downtown Updo.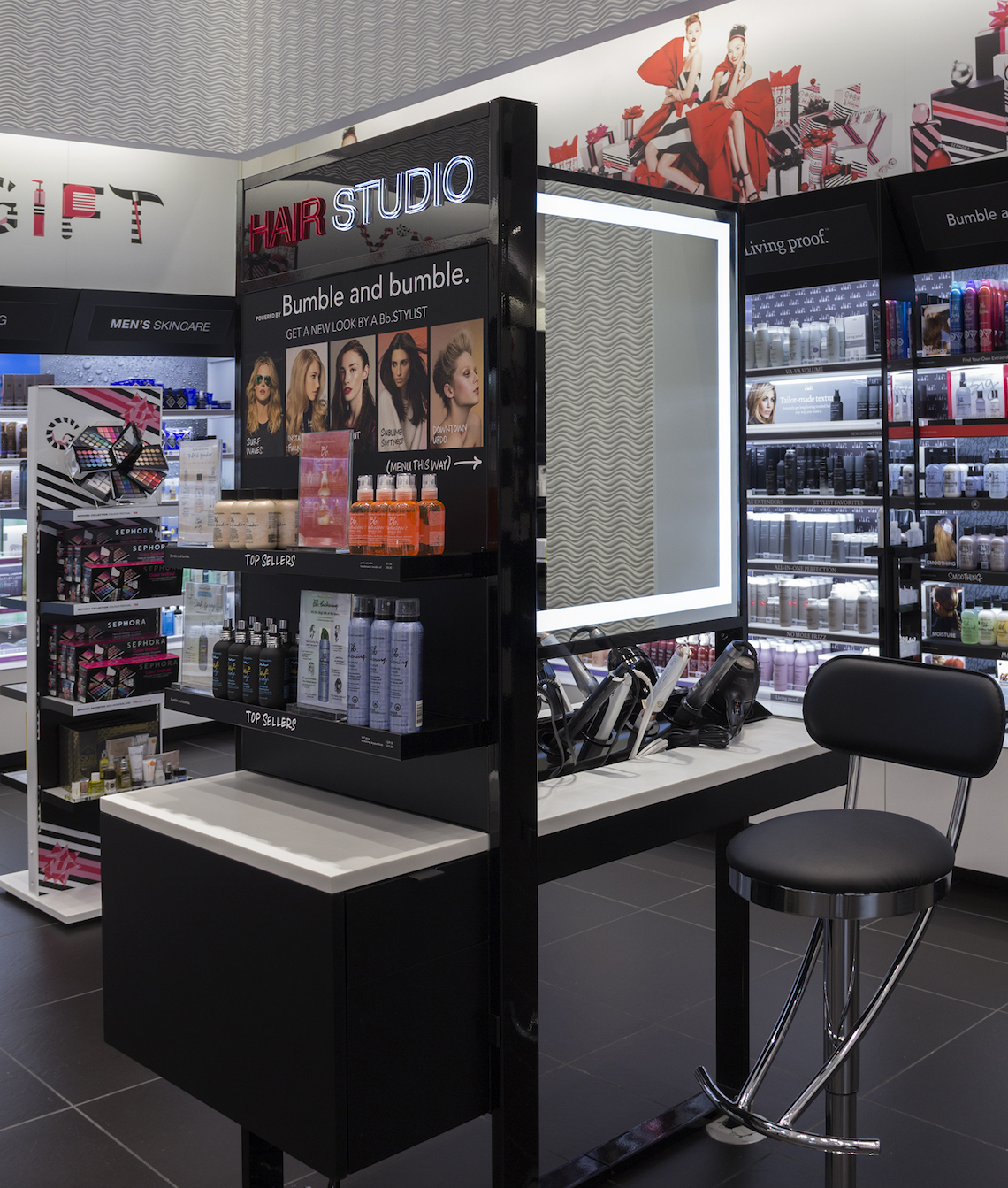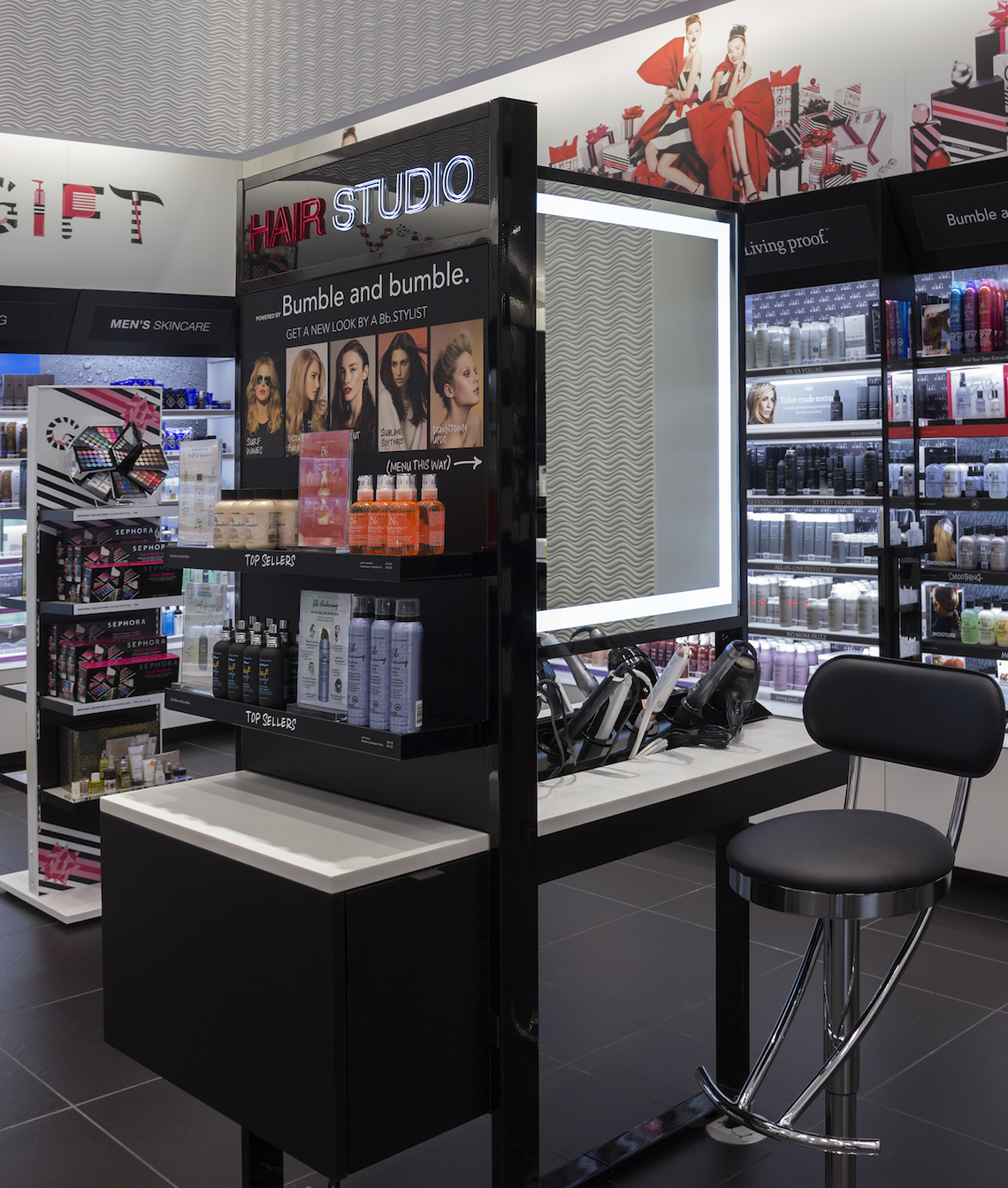 If you're into skincare, you'll want to check out the Sephora Skincare Studio, located in-store where you can learn about trends and be treated to services like Mask & Moisturize or Peel & Perfect, which will leave your skin glowing and feeling fresh.
An essential to all Sephora stores is its Beauty Studio, where your beauty and makeup needs are catered to one-on-one by Sephora beauty experts. Receive a makeover and transform your look through one of the beauty services offered: Blush & Bronze, Essential Eyeliner, Everyday Eye, Faux Lashes, Flawless Foundation + COLOR IQ, Perfect Lips, Smokey Eye and Treat & Conceal. With such a wide selection, there's something for everyone.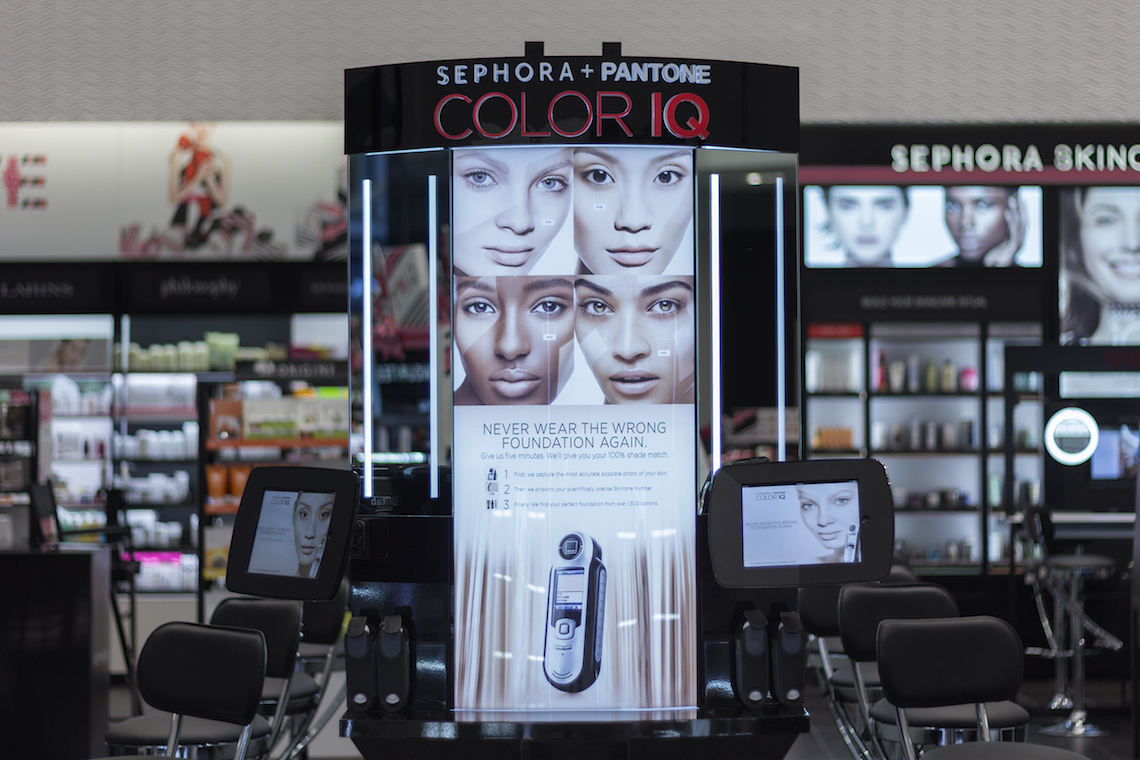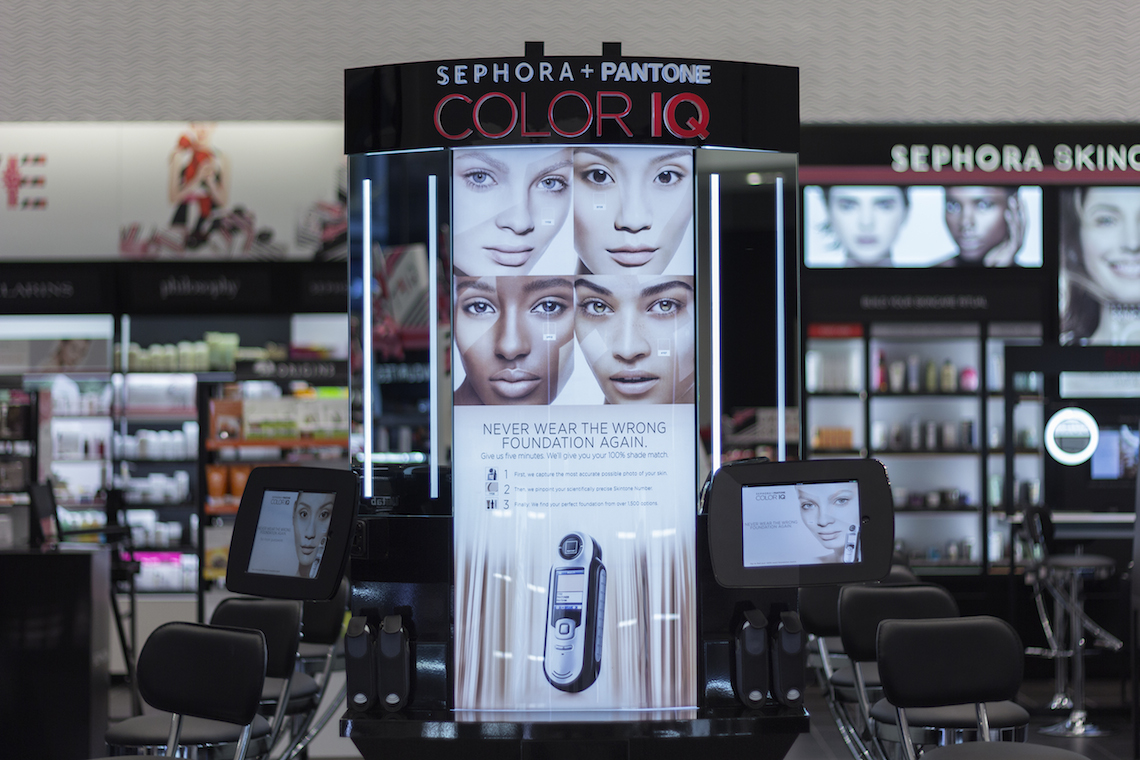 Taking beauty to another level are three innovative high tech features that will make your Sephora experience personal and one of a kind:
Sephora Fragrance IQ – Shop an array of different scents through touch-screen technology and find out what your custom fragrance match is by taking a quiz. Or, you can explore scents similar to those you enjoy and find fragrances based on your scent preference.
Sephora + PANTONE Color IQ – New to the beauty scene is Sephora + Pantone Color IQ, which captures and measures colors to be able to accurately match your foundation shade from Sephora's selection of 1,900 foundations.
Sephora Skincare IQ – This touch-screen operated technology addresses your skincare concerns quickly and easily. Sephora Skincare IQ is a consultation process that helps you narrow down and simplify which of Sephora's full skincare products best suit your needs, all within 60 seconds or less!
Along with the new features and services that Sephora Robson offers, as always, you can count on the widest selection of exclusive and hard to find brands in Canada.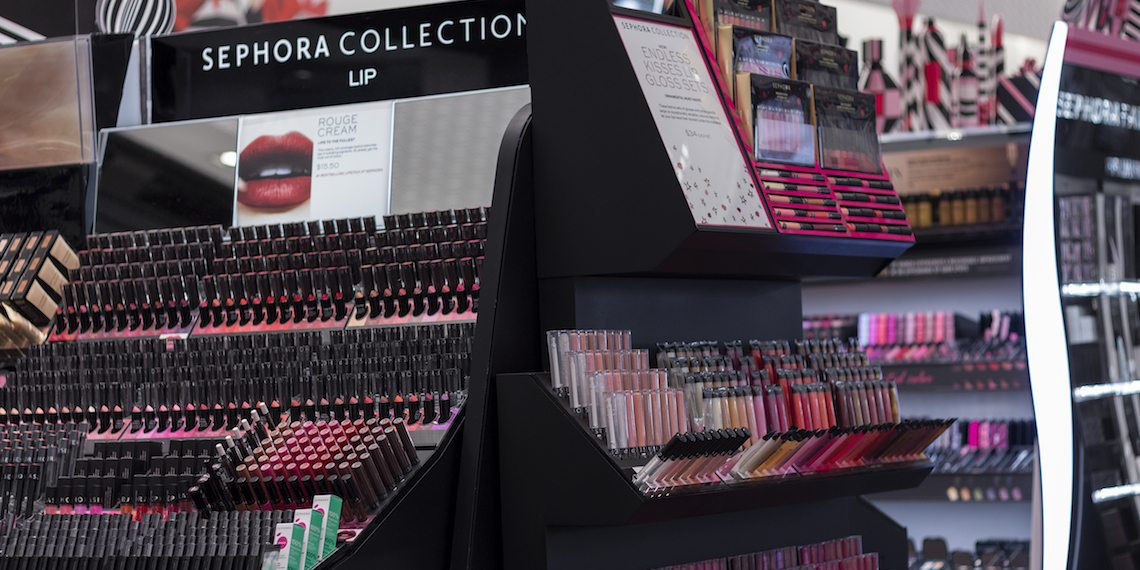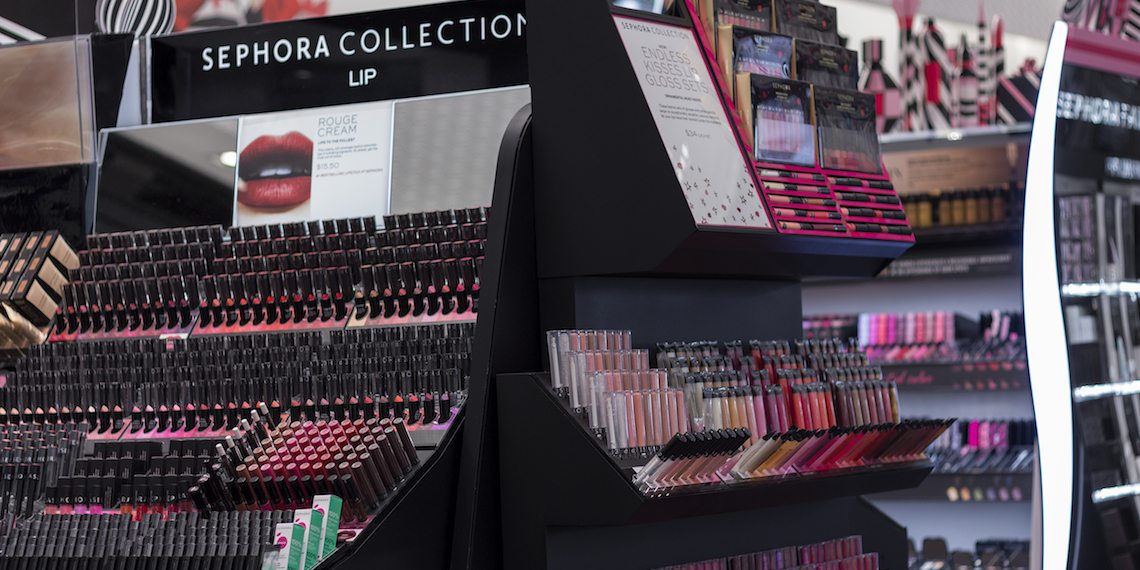 On grand opening day, Sephora Beauty Insiders who spent $25 CAD received a complimentary Vancouver inspired umbrella. With perks like this, along with various other beauty bonuses that come with the free membership, what other reasons do you need to become a Sephora Beauty Insider! While you check out all that the new store has to offer, sign up to become a Sephora Beauty Insider at the Sephora Robson store today to start receiving free samples, birthday gifts and an all-access pass to personalized beauty.
Sephora Robson is located at 1045 Robson Street, between Burrard and Thurlow.