While Tasty Indian Bistro isn't new to Delta, it was certainly new to me. Owner Avtar Saini first opened up the restaurant in the winter of 1999 on Scott Road and it was always his vision to create a space where customers could dine like Indian royalty. He didn't have enough time to fulfill his dream though and passed away four years ago. His son, Inder, brought that dream to life in 2011 with Tasty Indian Bistro and when I went there on behalf of Modern Mix Vancouver, I could immediately tell this was a gem of an Indian restaurant.
My first impression of the space was simple: it was beautiful. The space was well decorated with high ceilings and gorgeous lamps. Tasty Indian Bistro is a large restaurant with seating for almost 220 people in several rooms, including a private space with its own bar. If you didn't know the name of this restaurant, you wouldn't have guessed they served Indian food. It was like walking into an upscale chain restaurant that felt like it belonged in downtown Vancouver.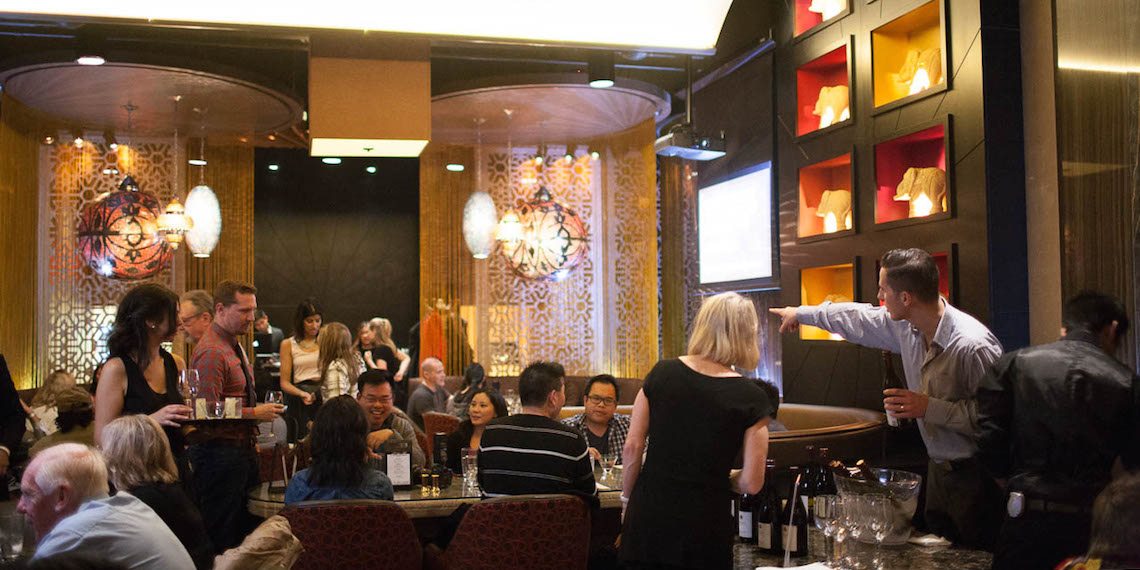 We were treated to a family-style dinner at Tasty Indian Bistro. On the menu for the night were fish pakora, chili mushrooms, Malai chicken tikka, aloo gobi, butter chicken and much, much more. They have a very wide and varied menu, serving up some Indian curry staples, but they also pushed some of their dishes to a more familiar, westernized place. My favourite dish by far was the chili mushrooms. They were battered, fried and cooked in a special sweet chili sauce, reminding me of the familiar crunch of sweet and sour pork – just without the pork. The chefs somehow were able to keep the mushroom crispy and not soggy, which was a feat all by itself.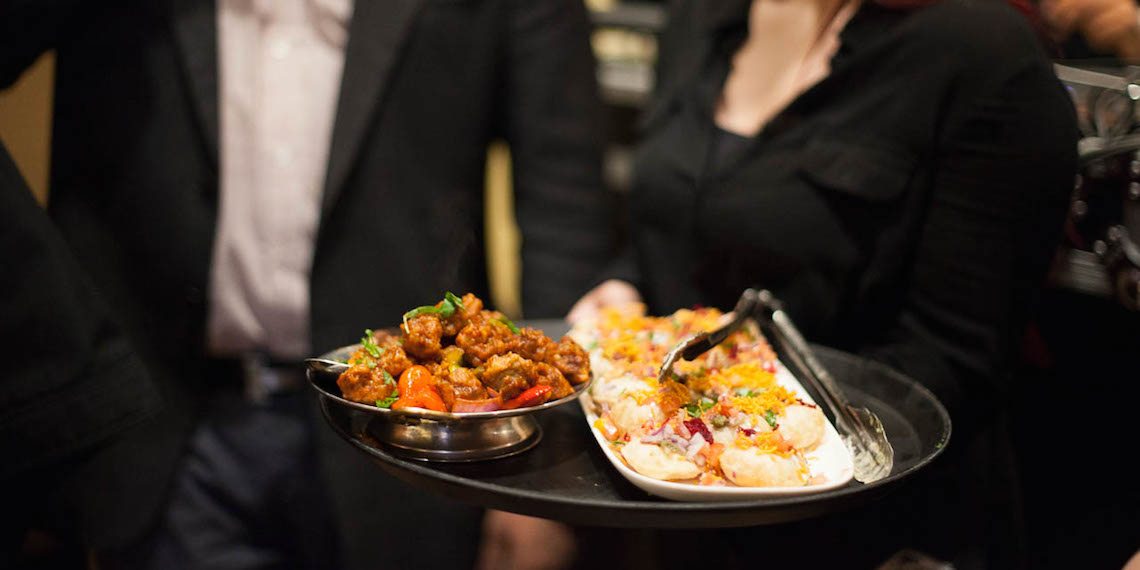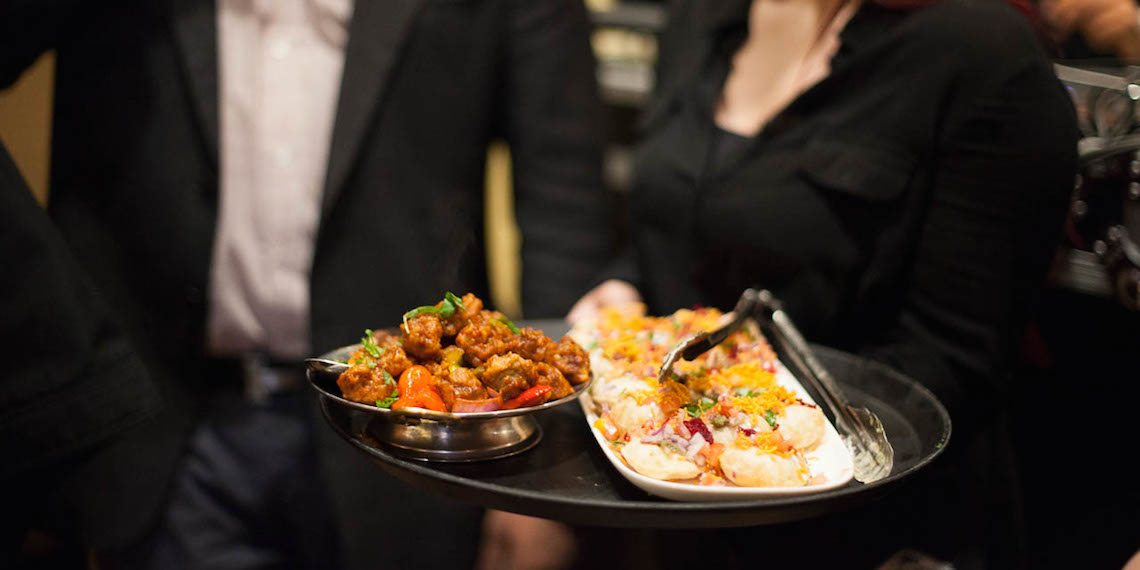 As for the mains, I thoroughly enjoyed the khadi lamb and butter chicken. Both were mild curries but they topped the list easily. The lamb was tender in creamy gravy curry and it flaked easily with my fork. Since I was a butter chicken fan already, I was very surprised to find that the butter chicken at Tasty Indian Bistro wasn't heavy and oily – it was lighter than usual and very, very flavourful. These guys know how to do chicken!
If you're looking for a more upscale Indian dining experience with a reasonable price point (dish prices top out at about $15), check out Tasty Indian Bistro at 8295 Scott Road in Delta – it's well worth the half hour drive from downtown Vancouver.
===
Guest Post by: Lesley Chang
Photography by: Jeremy Lim