Our list of specialty advent calendars from last year was so popular, we had to do another compilation for 2014.   With these non-traditional advent calendars full of surprises from beauty products to DAVIDsTEA and Starbucks, you'll be glad December has 24 days leading up to Christmas.
Are you looking for an updated list for 2016?  Check out our post on Top Specialty Advent Calendars for 2016 – we are continually adding new calendars as we come across them.
We will keep adding to this list as we come across more this season.  Scroll left-and-right to see our current compilation: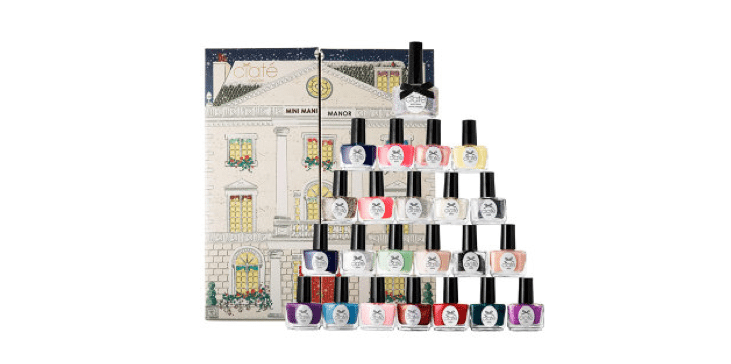 Ciaté Mini Mani Manor Advent Calendar
Transform your Christmas-countdown with this holiday-inspired Manor House, packed with daily nail treats. This selection of high-pigment, pro formula nail polishes features an array of shades and textures for over 145 different nail looks. It houses mini paint pots, glitter sprinkles, caviar pearls, cute nail transfers, and a full-size paint pot treat in a special, limited-edition shade, each hidden behind a daily window.

Available for $72 at Sephora.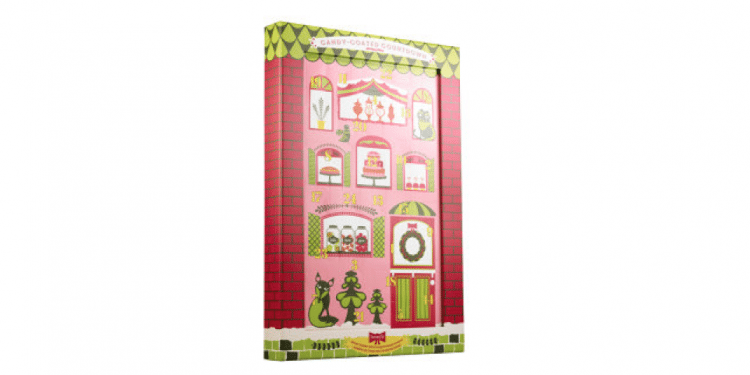 Benefit Cosmetics Beauty Advent Calendar
Get a different beauty surprise everyday with this holiday countdown from Benefit Cosmetics. Each day, open the sweet shop doors to reveal a Benefit bestseller or surprise gift. Some of the goodies you can expect to find include deluxe sample sizes of lip & cheek stain, mascara, and eye cream.

Available for $119 at Sephora.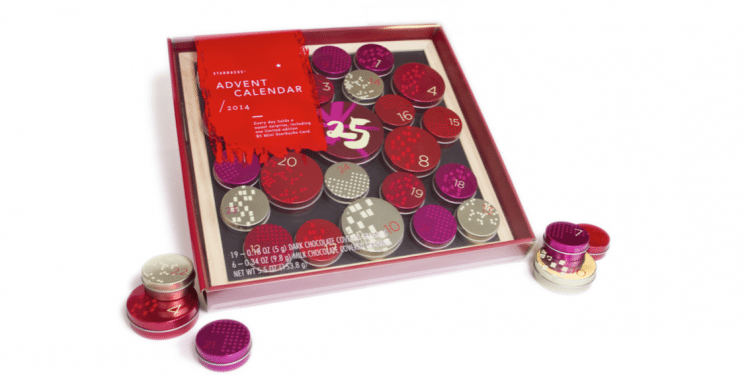 Starbucks Advent Calendar
Celebrate the holiday season with this new collectable advent calendar! Find a delicious chocolate-covered graham cracker inside each metallic tin and one special edition mini $5 Starbucks gift card. Each tin connects to a metallic, chalk-able surface that can be displayed year round.

Available for $29.95 at your local Starbucks store.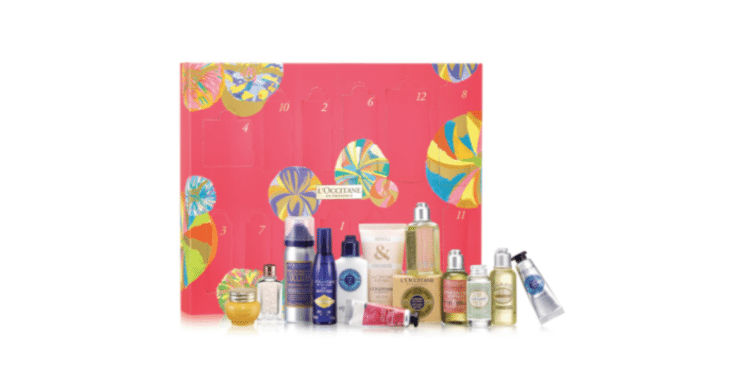 L'Occitane 13 Desserts Advent Calendar
This "13 Desserts" advent calendar by L'Occitane features some of its best selling products behind the numbered doors - Including its shea hand cream and Marseille soap.

Available at L'Occitane for $68.
The Best Of The Body Shop Beauty Advent Calendar
Countdown to the holidays in skin-loving style with The Best Of The Body Shop Advent Calendar. This extra-special treat features a beauty surprise behind every door, which includes bestselling body and face care to iconic fragrance.

Available for $98 at The Body Shop.
The Best Of The Body Shop Beauty Advent Calendar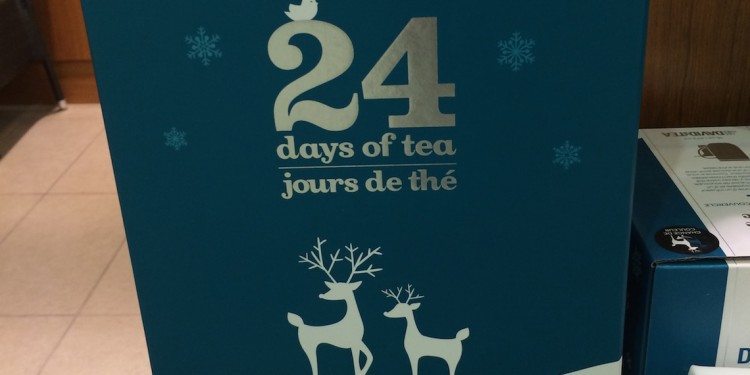 DAVIDsTEA 24 Days of Tea Advent Calendar
DAVIDsTEA's 24 Days of Tea calendar unveils a new tin of tea each day, filling the holiday season countdown with cozy surprises.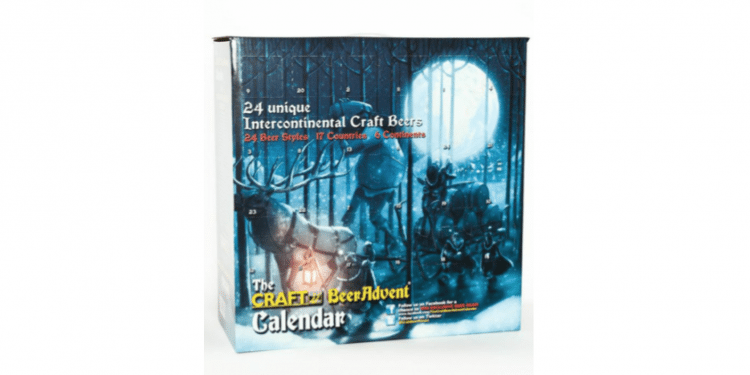 The Craft BeerAdvent Calendar
For the third year in a row, the Craft BeerAdvent Calendar will be the best pre-Christmas gift any beer lover can receive. Brought to you by Craft Beer Importers Canada, the Craft BeerAdvent Calendar will feature 24 different craft beers that are not presently available in-stores. This year, the "2014 Intercontinental Edition" will feature beers originating from 17 countries and 6 continents.
The Craft BeerAdvent Calendar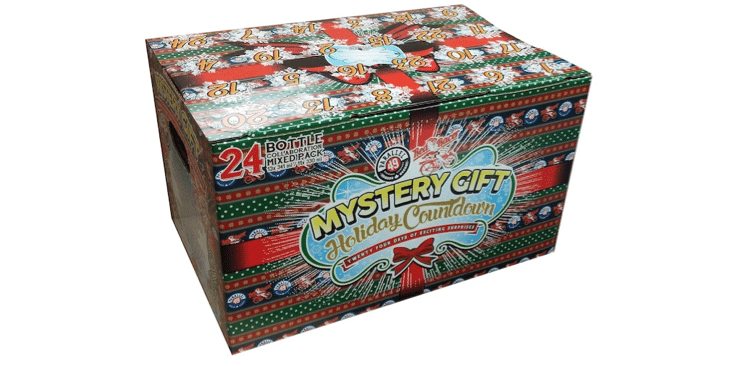 Central City and Parallel 49 Beer Advent Calendar
The Mystery Gift Holiday Countdown features 22 of the best and most sought-after craft beers from Central City and Parallel 49, as well as two special collaboration beers, one from each brewery. This marks the first time two North American craft breweries have come together to collaborate on an advent-style holiday beer pack.

Available for $74.95 at your local BC Liquor Store.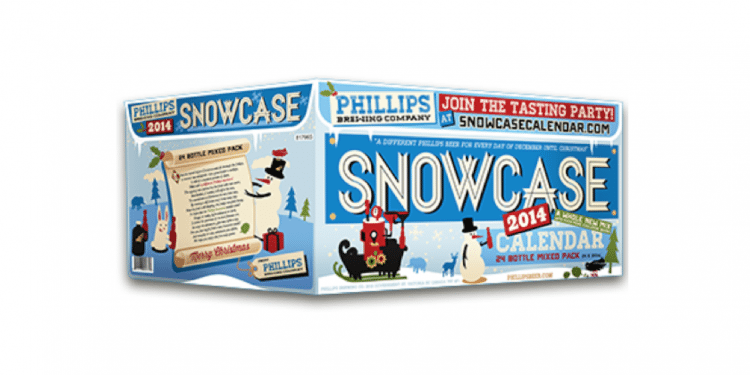 Phillips Snowcase Craft Beer Advent Calendar
24 different Phillips craft beers in one "snowcase" designed to help you count down to Christmas. This year, the recipients of this beer advent calendar can count down with the rest of Canada at snowcasecalendar.com to learn the backstories, read the tasting notes, and share in the conversations of the beer for that day.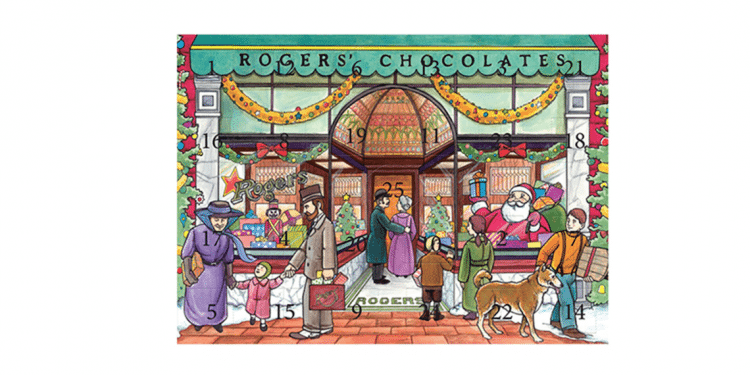 Rogers' Heritage Store Chocolate Advent Calendar
Make your countdown to Christmas a little bit sweeter with this dark chocolate advent calendar from Victoria-based Rogers' Chocolates. This retro image of the heritage Rogers' Chocolates store is designed by local artist Cathie Hahnel.

Available for $12.99 at Rogers' Chocolates on Granville Island, Gastown or Park Royal.