Modern Mix Vancouver first crossed paths with Chrystal Macleod through her day job as a freelance Makeup Artist.  Having been in the beauty and fashion industry for over a decade, Chrystal has always been interested in the ingredients which relates to skin – whether it's with cosmetic products or skincare.   In her career, Chrystal has touched on all aspects of the industry; her personal mantra is that when you look good you feel good, and she's seen firsthand that beauty goes deeper than just the skin, and can make a positive impact in a person's life and esteem.
Backtracking to childhood, Chrystal has always loved the ceremony involved with taking care of skin. Raised in a household with six women means that bathroom time is sacred and had to be maximized, while ignoring the banging on the door to hurry up.  Her mother always told her and her sisters to put something to protect their skin, even if it was something as simple as butter.
And this was Chrystal's inspiration behind Harlow Skin Co., an all-natural body and skincare line, handcrafted in small batches, with the mantra of simplicity is key.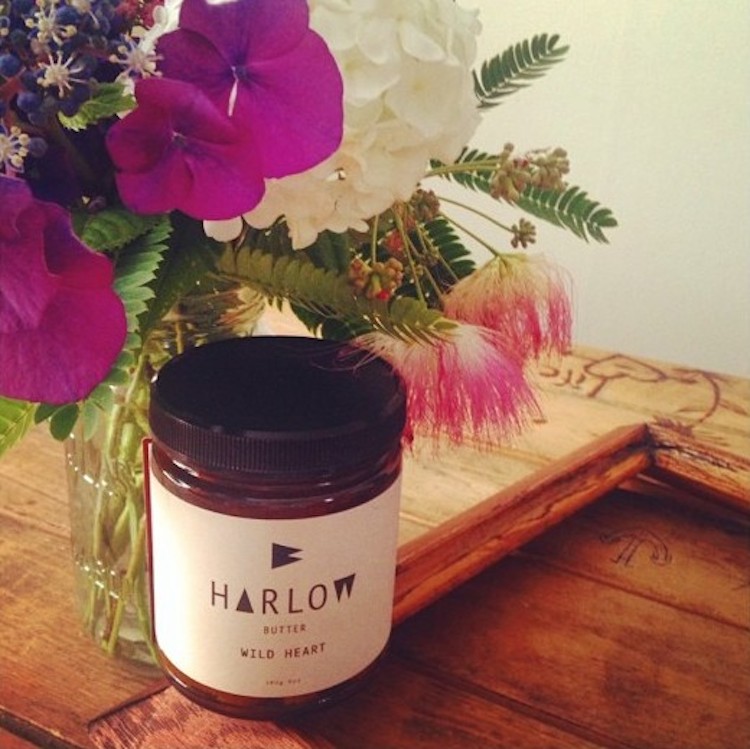 Chrystal wanted to create a luxury product based around simplicity, health and well-being. She's replaced the nasty chemicals and unnecessary fillers with a more desirable product full of natural, organic and pure skin loving ingredients.  With production formally beginning this past May, Harlow Skin Co.'s collection currently features luxurious lotions, body whips, body butters, soap scrubs, body buffs and more.
We care about our future self and believe that we can help bridge the gap and provide conscious alternatives to our everyday routines without sacrificing the little things we love. – Chrystal Macleod, Founder, Harlow Skin Co.
Made with ingredients known for their highly moisturizing properties, Harlow Skin Co. products include shea butter, organic and cold pressed coconut oil, organic macadamia nut oil, soy butter, avocado oil, Canadian beeswax, scented with essential oils, and preserved with grapefruit seed extract.
Modern Mix Vancouver had the opportunity to try some of the products from Harlow Skin Co., and our absolute favourite is the Harlow Body Whip.  It's a completely vegan formula, and has a stiff yet foamy texture, like running your finger through a hardened jar of coconut oil.  As you gently rub the whip on your skin, it begins to soften and spread, melting into a lightweight, oil texture.  The product sits on your skin for a while before fulling begin absorbed, so make sure you don't touch anything for the next few minutes.  For this reason, I love keeping my Harlow Skin Co. body whip on my bedside table, and using it before going to bed.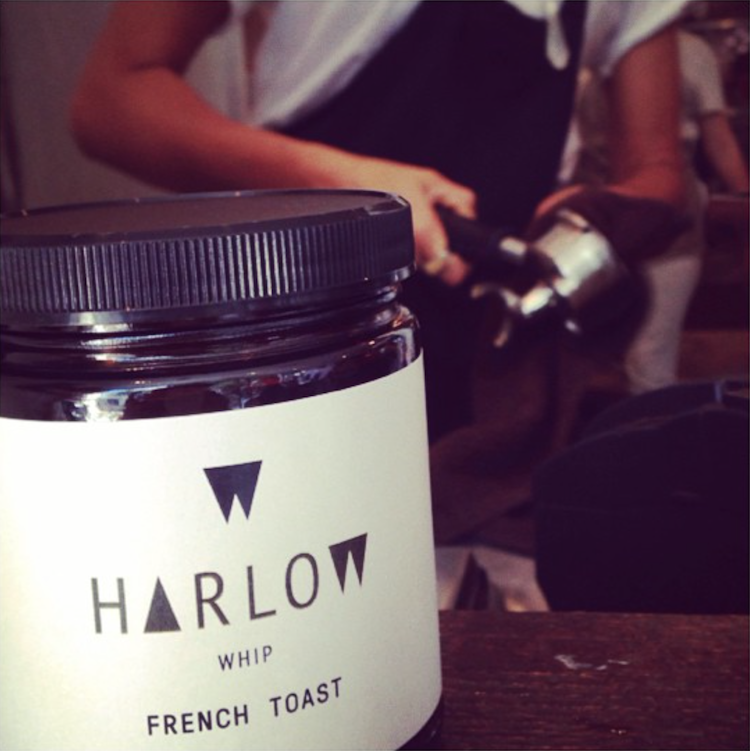 Meanwhile, the Harlow Body Butter is made with a higher natural butter content and organic Canadian beeswax, giving it a thicker consistency and a more reparative quality.
For Chrystal, scents also play a big role in getting creative with her product.  Here are some examples:
Hey Ginjay! – lemon, ginger root and sweet basil
Wild Heart –  geranium, grapefruit, jasmine, ylang ylang and neroli
Spa Day – peppermint, eucalyptus, spearmint
French Toast – coffee, cinnamon bark, vanilla
When asked about her vision for Harlow Skin Co., Chrystal expresses that her main goal is to maintain the natural integrity of her brand and to grow with diligence, eventually expanding to other parts of the world outside of Canada.
Harlow Skin Co is currently available at five boutique locations in the Vancouver Lower Mainland, including Vincent Park on Main Street, WALRUS Home on Cambie, and the Delish General Store on Granville Island.  Visit harlowskinco.com for their entire line of natural goods.