Have you ever been to a charity fundraising dinner where both humans and dogs are in attendance?  Neither have we, until the K9 Wine & Dine Gala, benefitting Whistler Animals Galore (WAG), at The Westin Hotel in Whistler.
Like any other hotel gala fundraising dinner, this was a red carpet, dressy event with live music, a silent auction, a photo booth, and more. Envision a carpeted hotel ballroom, round tables dressed up with gold plates, centrepieces and wine glasses…yet the "furbulous" twist here is that for every human guest, a canine companion is on the floor by their side.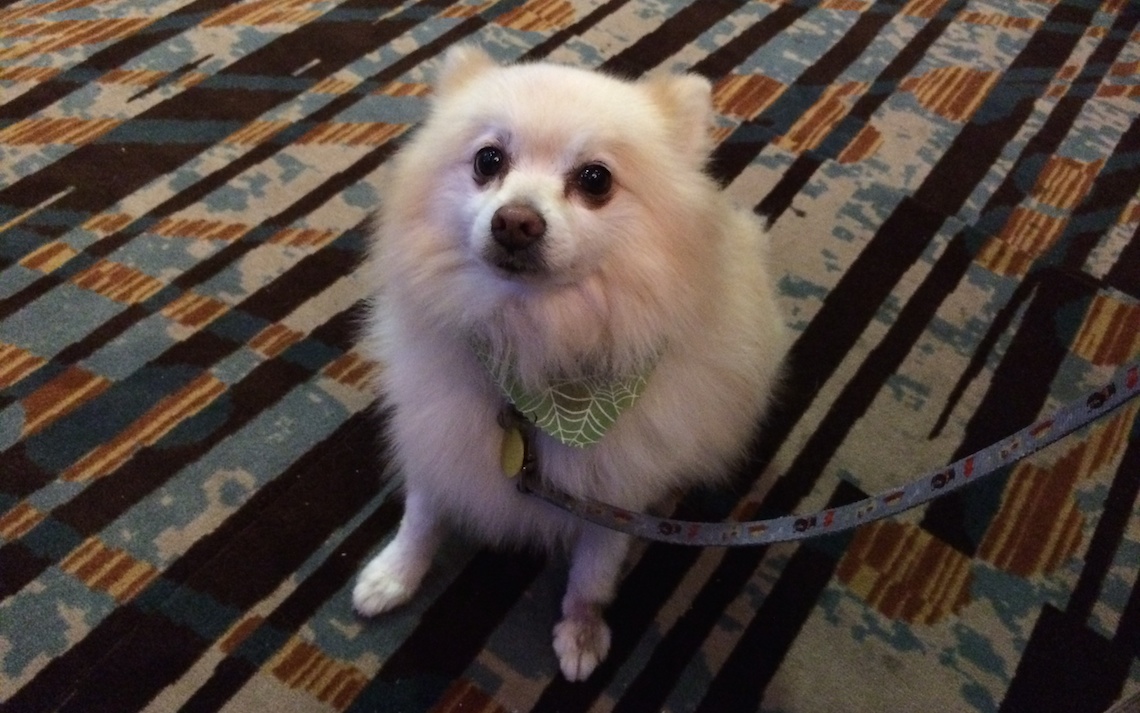 Just like their human counterparts, each dog in attendance was also served a three-course meal, which was plated, and then placed carefully into each pup's provided food dish.  In fact, upon registering for the event, we were asked if our pomeranian, Teddy Bear, had any dietary restrictions.
Here's the three-course dinner served to the K9's:
Appetizer: Tuna Mousse, Rice Crackers & Parsley
Entree: Beef Meatballs, Oatmeal & Peas
Dessert: Apple, Blueberry, Cinnamon Squares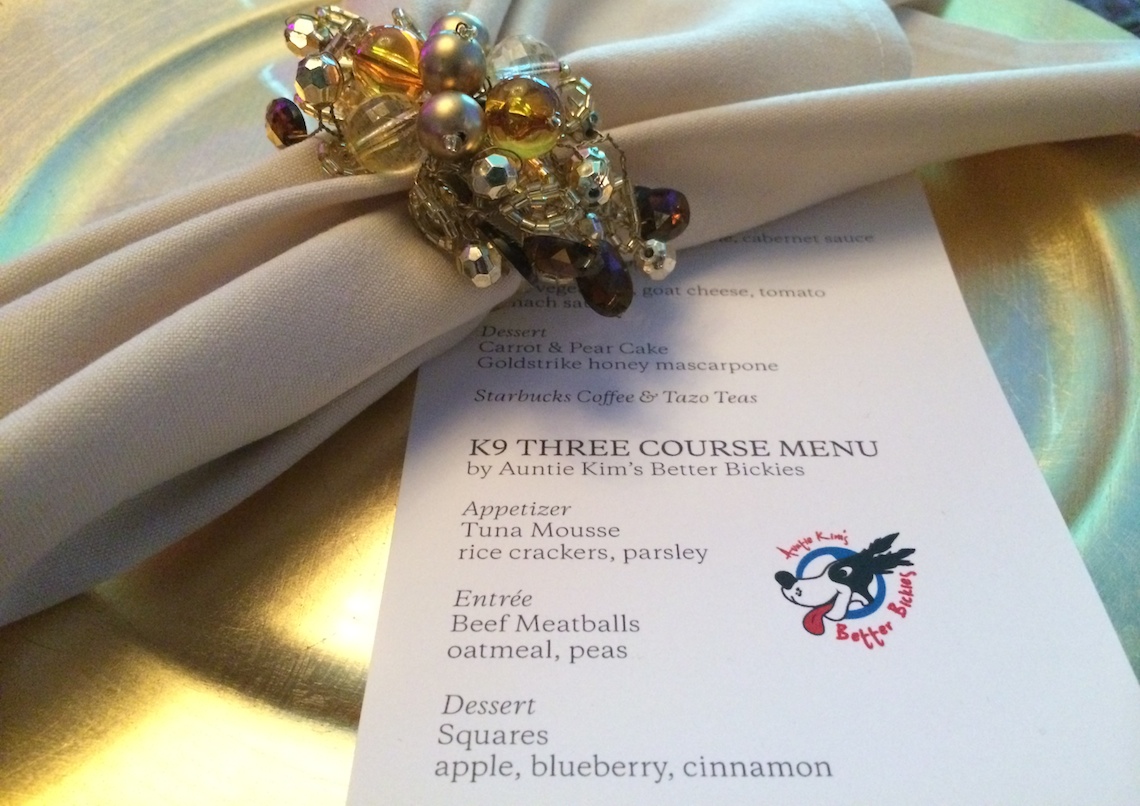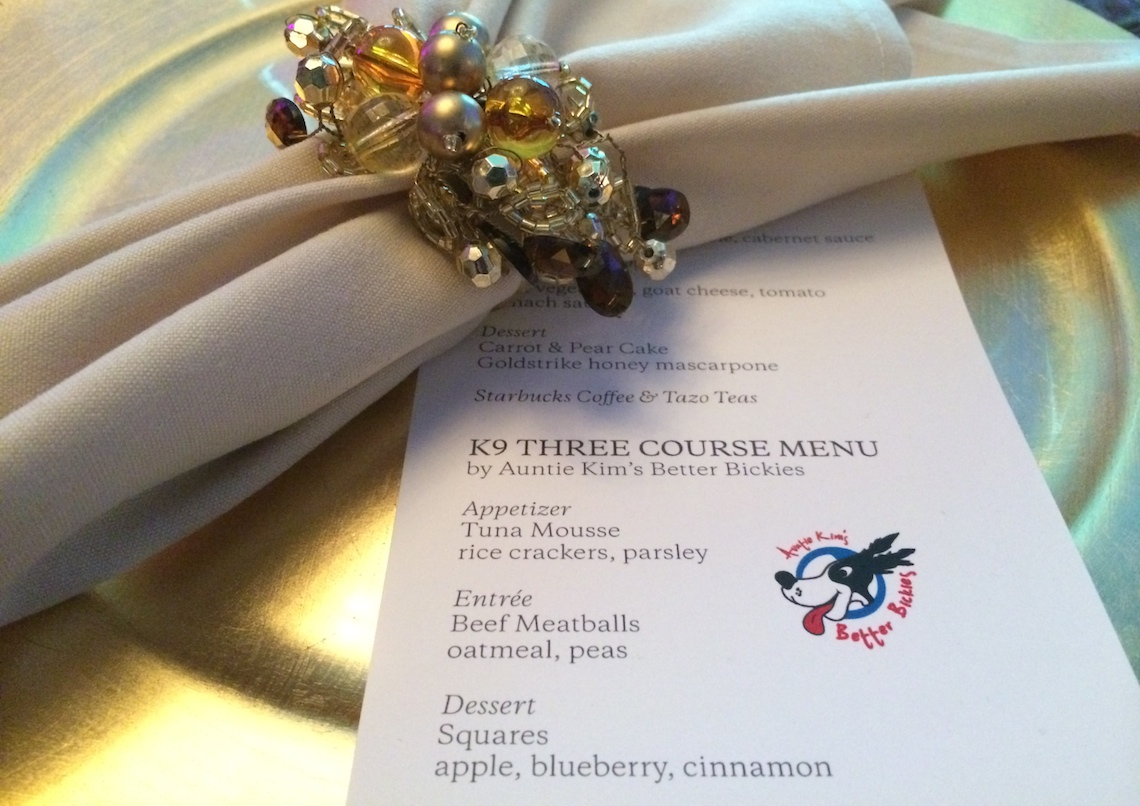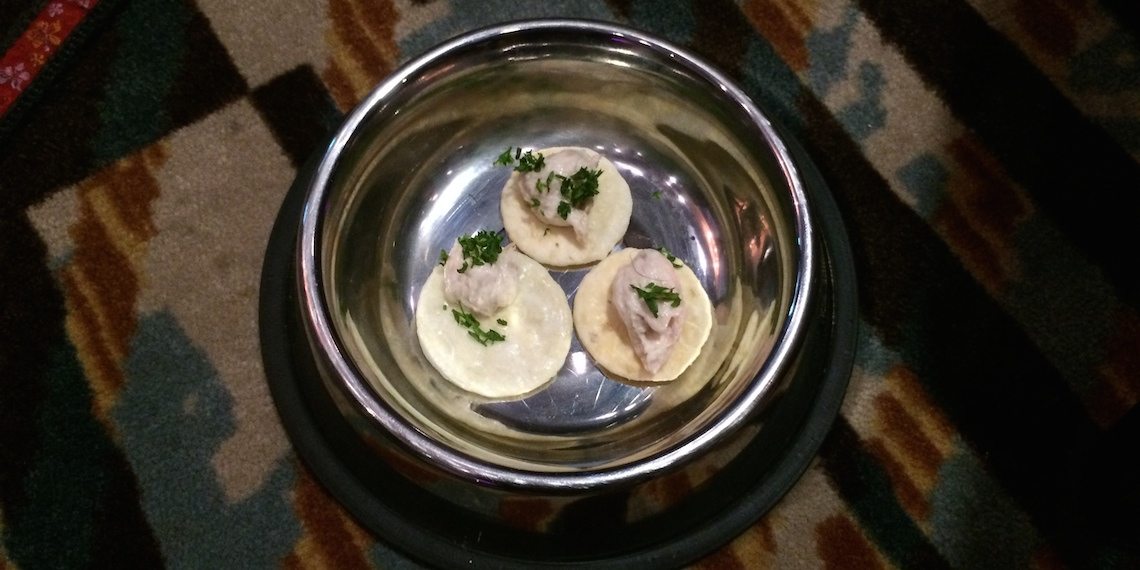 To wash it all down, a gravy mixture of "Pinot-Growlio Reserve" was served in wine bottles for the pups.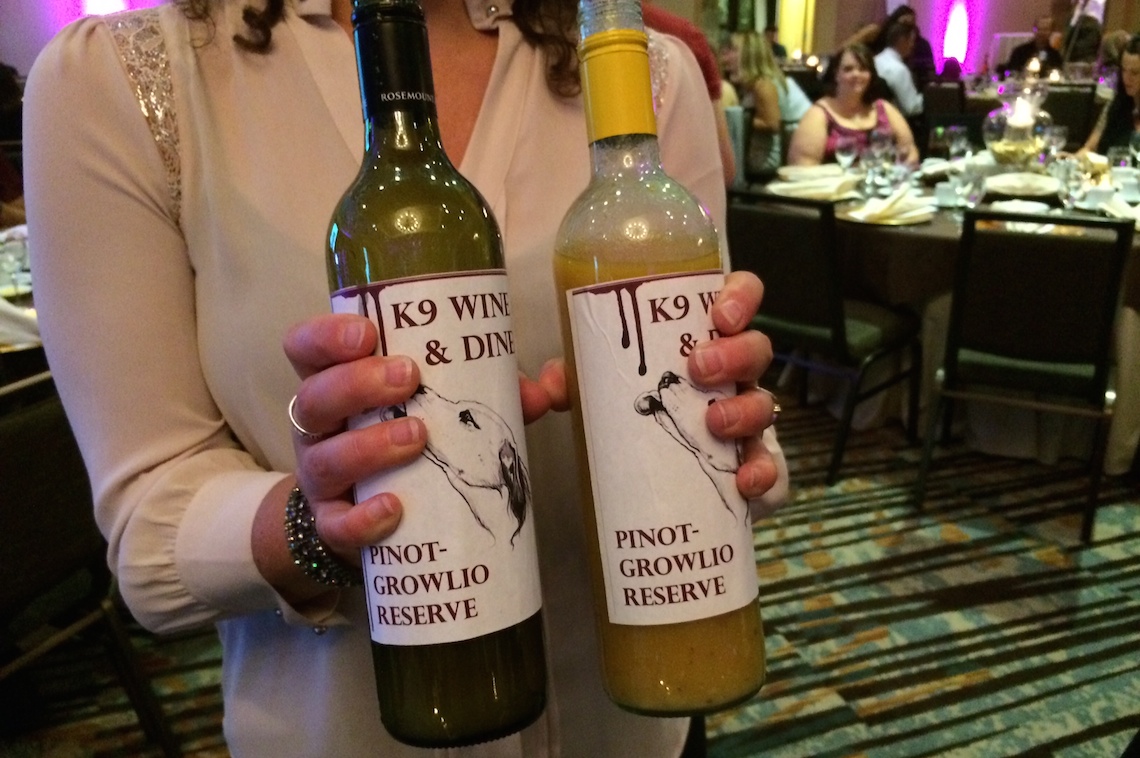 There are so many fundraisers happening for various causes, if there is any opportunity to make one stand out, WAG has done it right.  This was truly a one-of-a-kind and very heartwarming experience, to see The Westin Hotel in Whistler showcase their hospitality for this important and adorable fundraising cause.
WAG's K9 Wine & Dine Gala will be happening again at The Westin Whistler in October 2015, so if you missed it this year, be sure to register next year.  Tickets will be approximately $50 per human and $25 per pup.  For an entire dog-friendly weekend in Whistler, check out Woof Weekend.