Modern Mix Vancouver recently attended The Vancouver Food Tour in Gastown. With an intimate group of 7, we toured 4 different restaurants in this historical district of downtown, uniquely featuring its independent design, culture food and fashion in this neighborhood.
Here's a look at the route we took for the tour: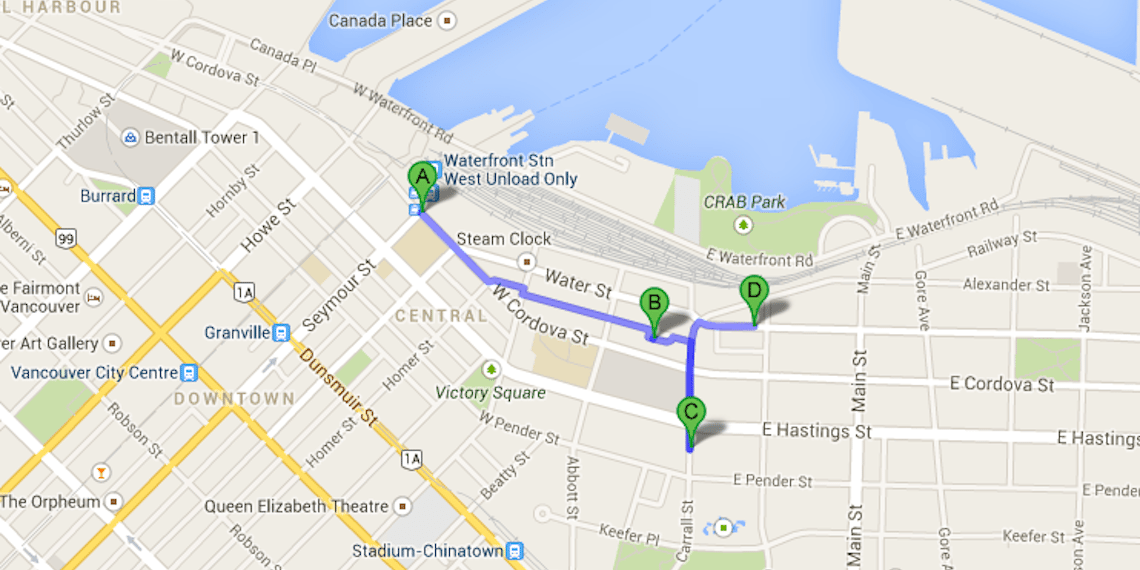 First Stop: Rogue Kitchen & Wetbar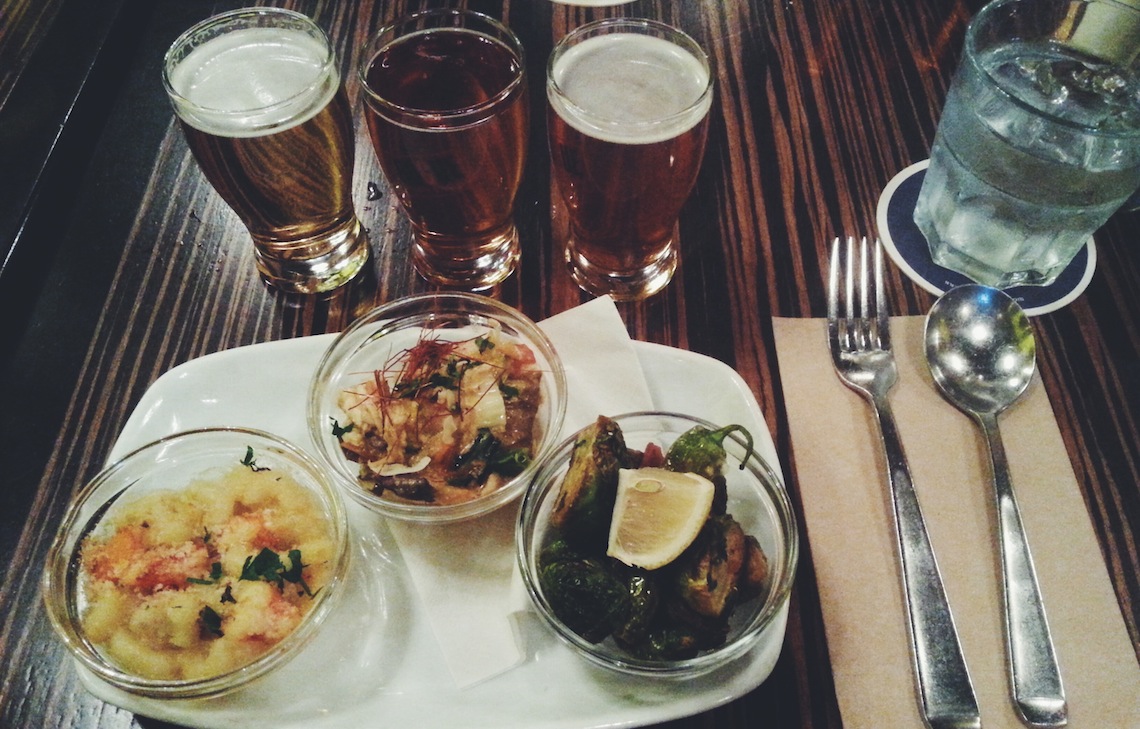 At Rogue Kitchen & Wetbar, we were served a beer fleet consisting of 3 different types of craft beer. I am not much of an alcohol drinker but quite enjoyed the 2 beers on the side: the Vancouver Island Brewery "Islander Lager" which is lighter tasting compared to the Fat Tug IPA, which resembled a strong, pungent taste. For an amateur drinker, I learned that the difference between ales and lagers vary with their fermentation methods. Ales consist of more ambient, fruitful flavors in the brewing process using warmer temperatures for top fermenting while lagers are bottom fermented in colder temperatures to create a more crisp and refreshing finishing taste.
The 3 dishes were all quite distinct. The brussels sprouts appealed to me the most, fried and topped with olive oil and sea salt sprinkled on top. I always had the impression that brussels sprouts would be bitter, but surprisingly this wasn't the case and the combination of salt, shishito peppers, crispy bacon, parmesan and lemon. The yellow coconut curry bang bang chicken caught me by surprise with its strong and pungent flavours. Nonetheless, it complemented well with the beer.
Did you know? Rogue is situated at what used to be the final station of Canada's Pacific Railways in 1913. It is currently at the heart of the main transit terminus connecting the bus, skytrain and seabus systems.
On our way to our next destination, we walked further into Gastown, right by the famous steam clock, which stands 30 years apart from 3 others in the world (2 in Europe and 1 in Australia). The uniqueness is commonly looked at as a 19th century antique and uniquely powered by 90% steam.
Second Stop: Salt Tasting Room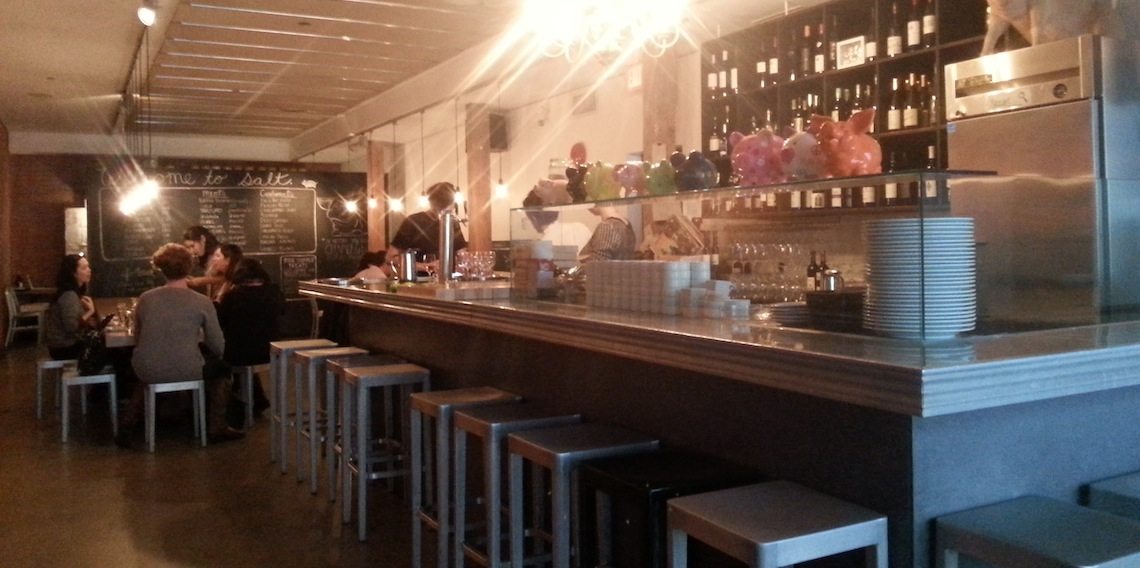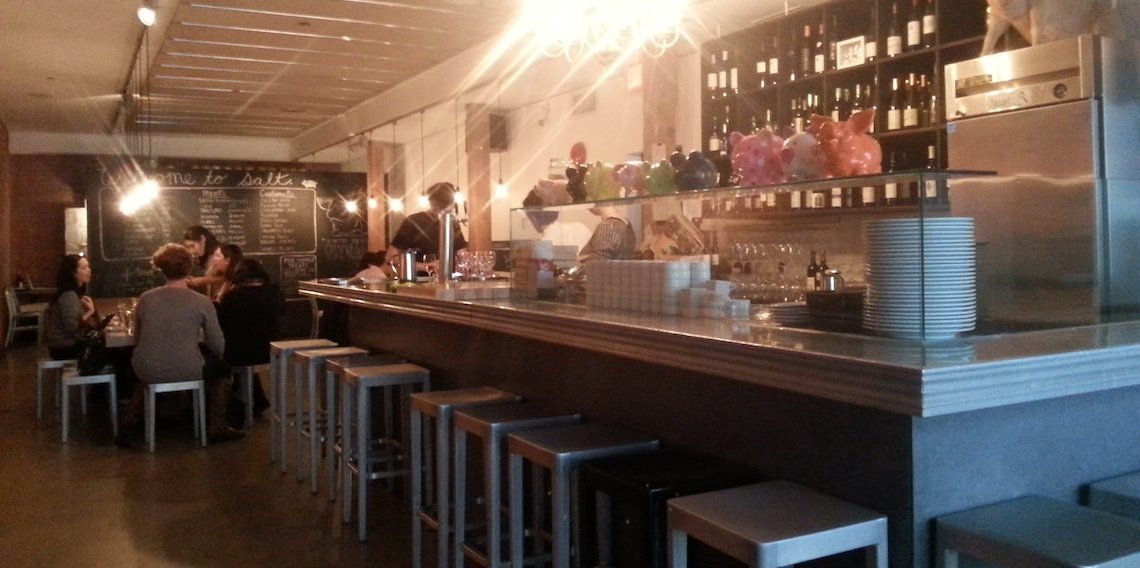 After a brief walk into Gastown, we arrived at Salt Tasting Room. Located in "Blood Alley", it is a small tasting bar which features local BC wines paired with cured meats and cheese. With no kitchen, the small bar features daily lunch items like sandwiches.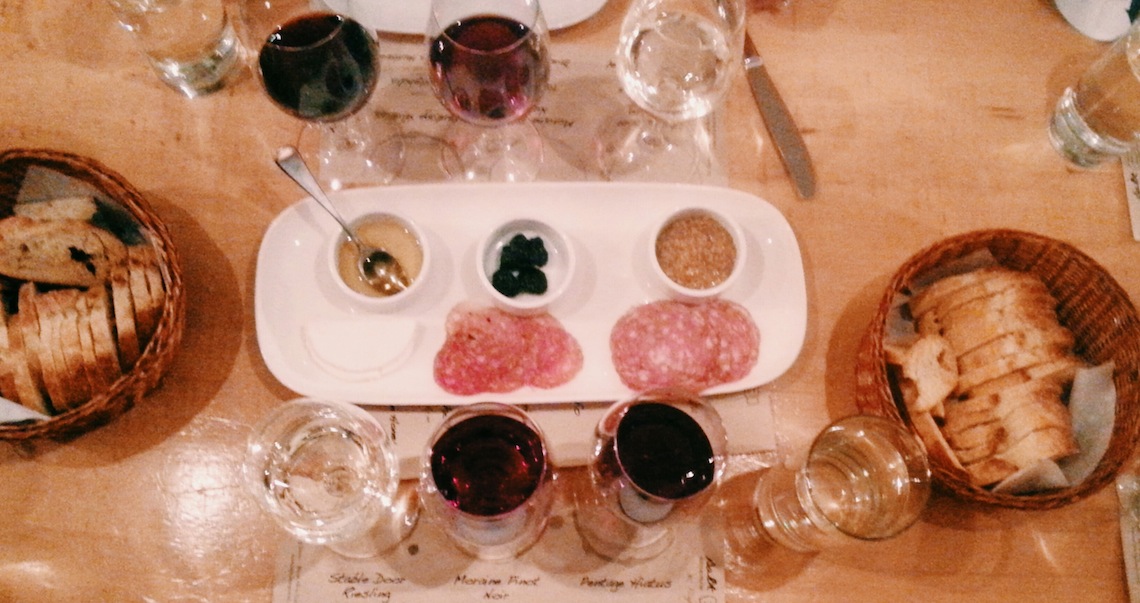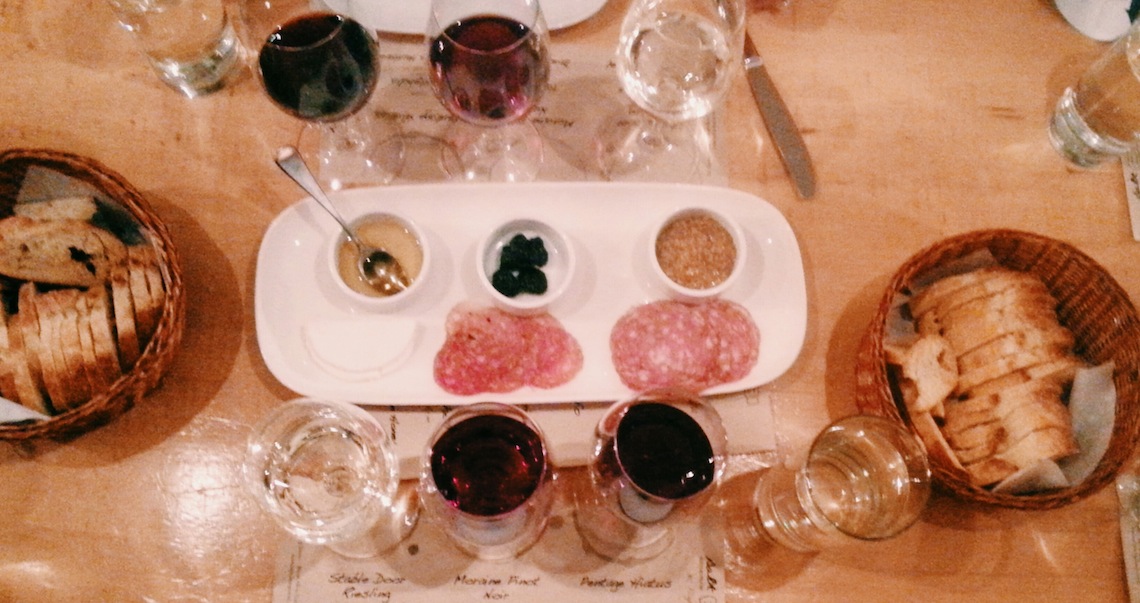 The pairing included a trio of local BC wines with goat cheese and honey, locally produced artisan-cured salami and corned beef with house made condiments.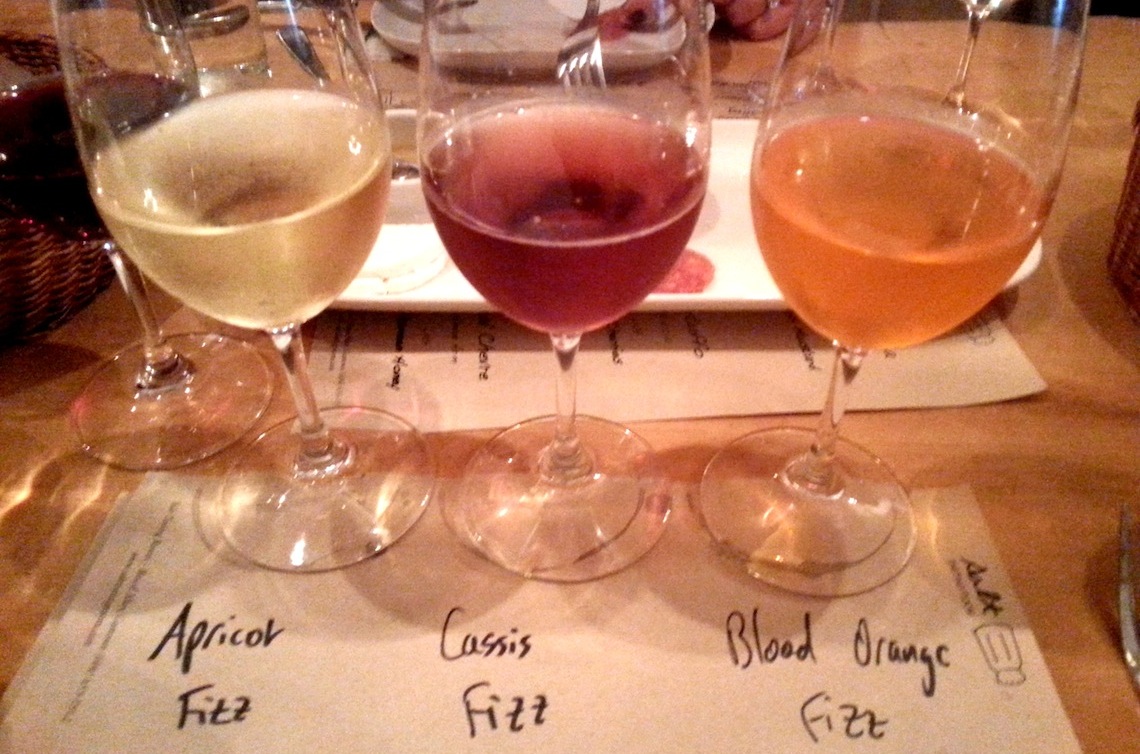 After realizing the tour consists of a lot of alcohol tasting, I opted out of the wine and went with the spritzer alternatives instead. My favourite was the apricot flavour, paired with the honey and goat cheese.
Third Stop: Calabash Caribbean Bistro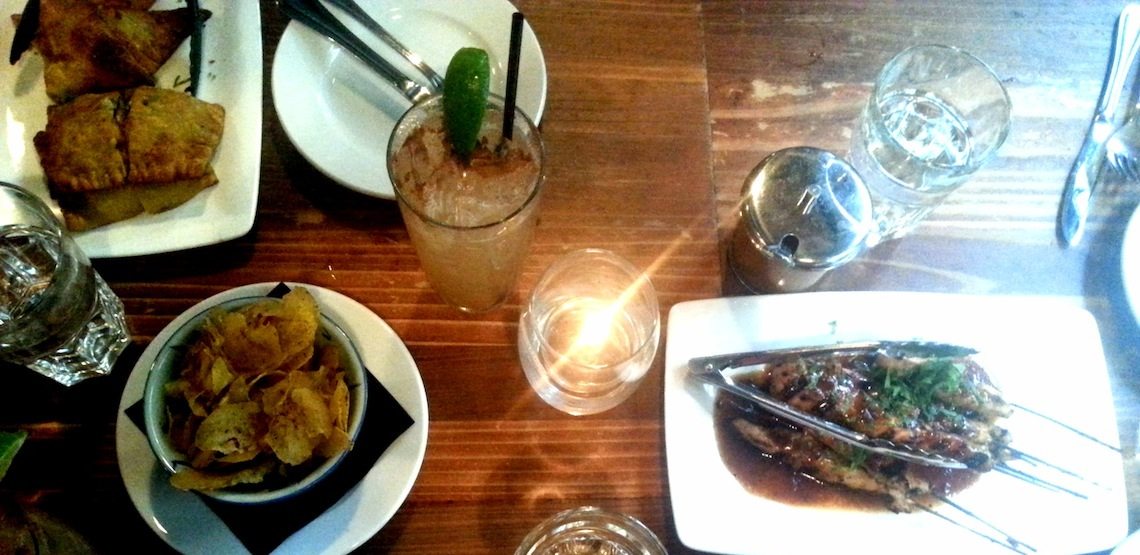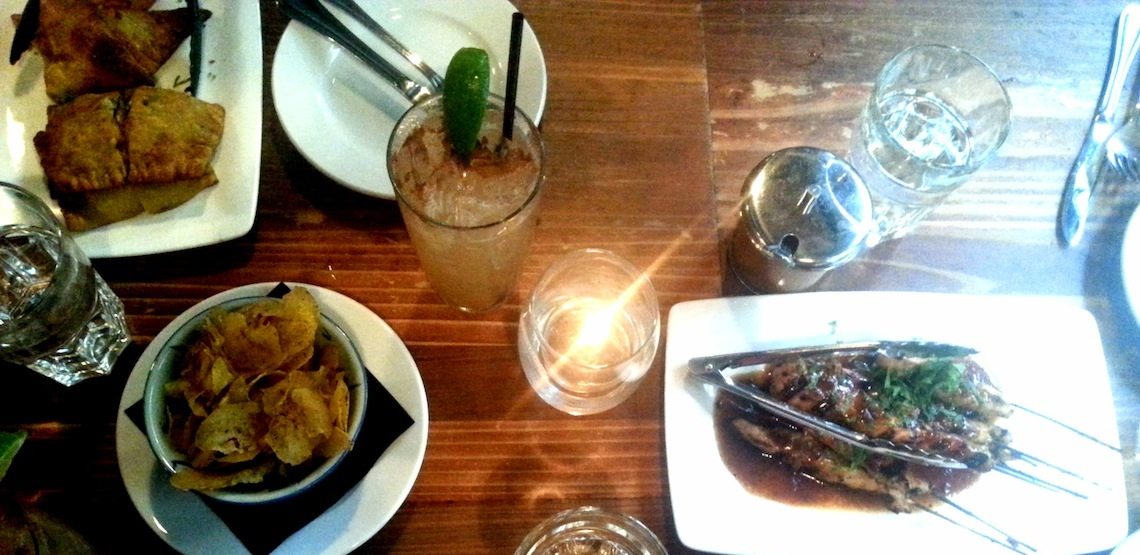 Next up, we visited Calabash, a laid-back bistro known for their Caribbean cuisine and late-night music. Only 3 minutes away from Salt Tasting Room, we had the opportunity to try the Dark & Stormy cocktail which was made with candy ginger steeped dark rum, house made ginger beer, shaved coconut and cinnamon. The ginger gave a good 'kick' to the drink. The jerk chicken skewer was also very juicy and tender.
Other food items we tried included a trio of Jamaican patties; beef, chicken and vegetarian and house made plantain chips which were lightly salted to go along with the ginger beer.
Did you know? The lamp posts along Carrell divides Gastown & Chinatown.
Fourth Stop: Bambudda
At our final stop, we visited Bambudda, a small restaurant which features contemporary Chinese dishes.  At this point in the tour, I was quite full from all the previous stops. Nonetheless, I took a sip of cold tea served from a traditional Chinese teapot and cup. I was surprised that the cold tea was actually a cocktail called "Tsui Hang", which tasted very strong of liquorish.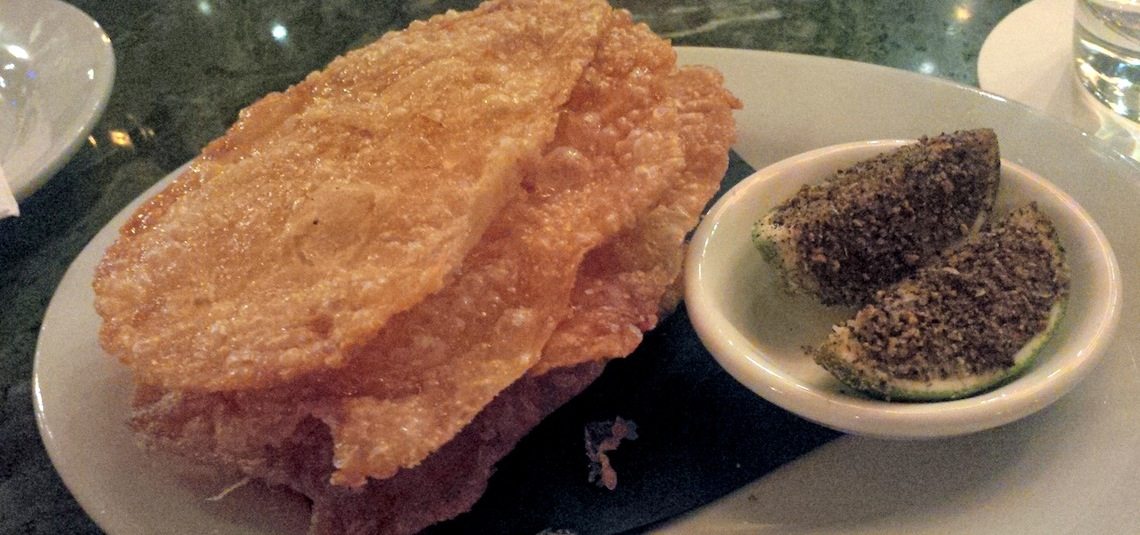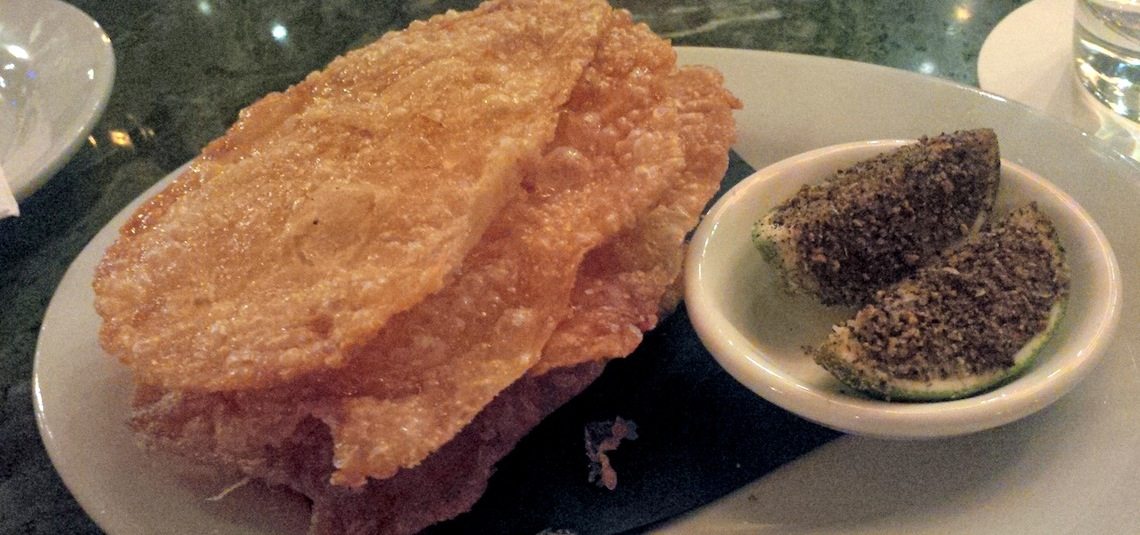 We were served deep fried chicken skins, which came with a lime covered with pepper. With the lime juice squeezed on top of the chicken skin, the dish was a very crispy light snack to accompany the drink. In addition, we had BBQ steamed buns with pickled fruit and, for dessert, Bambudda's interpretation of a classic Opera cake.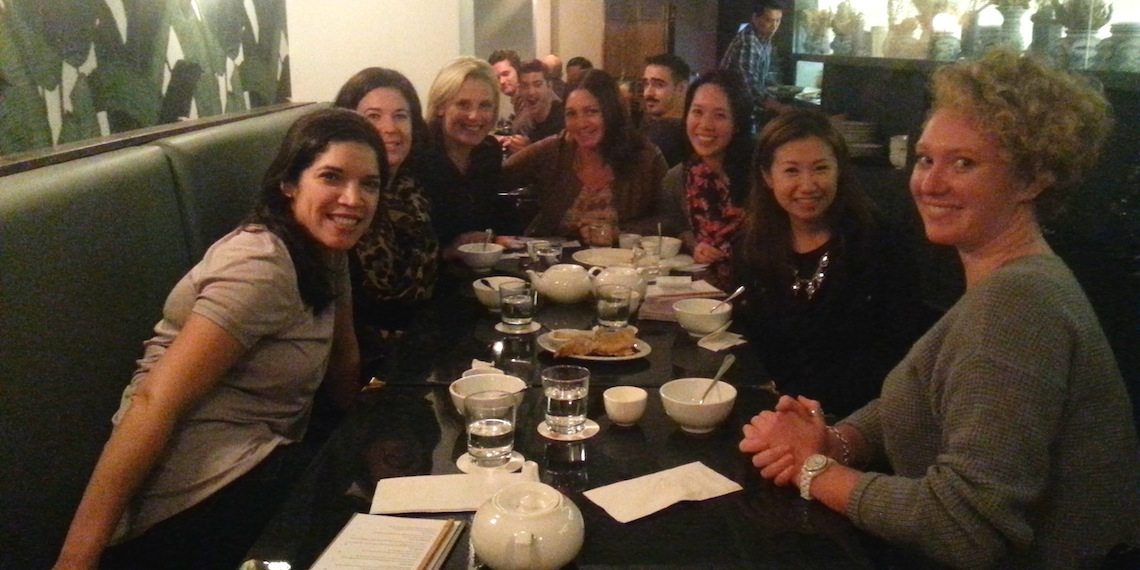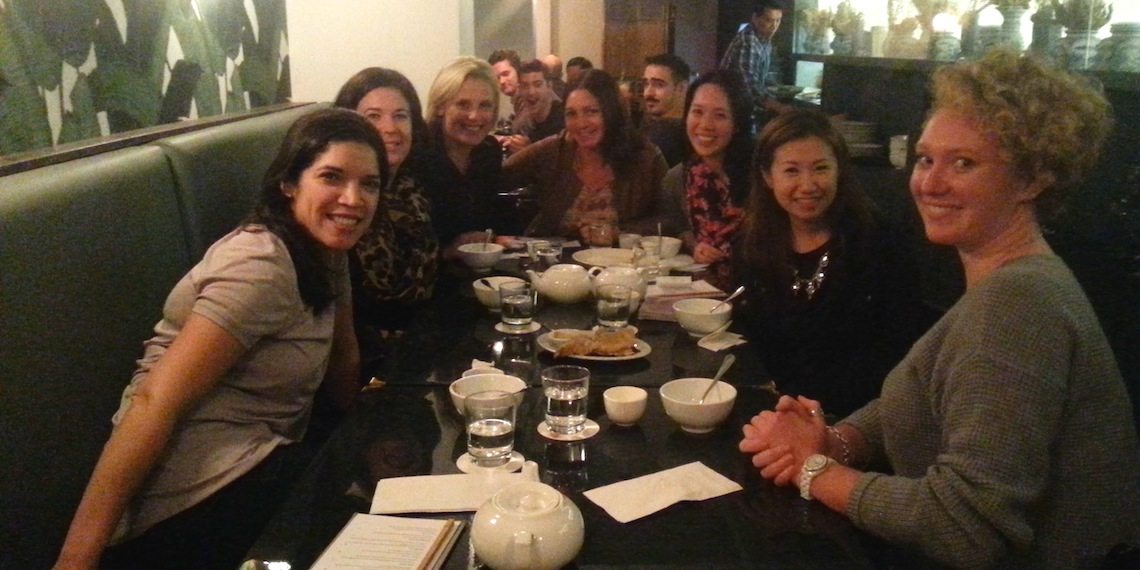 I had such a wonderful time at this event getting to know the 6 others through the tour. Our tour guide was very knowledgeable and provided us with cool facts on Gastown's history and on various aspects of the different foods we encountered.
For Vancouverites with out of town guests, or  looking to do something a little different or fun on a weekend, I would highly recommend trying out the Vancouver Tasting Tour as a fun activity with friends.
Guest Post by Michelle Wong.