Modern Mix Vancouver had the opportunity to check out the weekend brunch offerings at YEW seafood + bar, located within the Four Seasons Hotel in downtown Vancouver.
Being a seafood restaurant, YEW has made sustainable seafood choices with their menu items, and has been part of the Vancouver Aquarium's Ocean Wise program since 2012.  This program is a national conservation initiative created to educate and empower consumers about the issues surrounding sustainable seafood.   Four Season's executive chef Ned Bell is an active ambassador for this program, and recently completed a bike ride across Canada to raise awareness about sustainable seafood.
The brunch options have a focus on seafood (such as Sockeye Salmon, Fish & Chips, Shrimp Carbonara, Lobster Benny, Albacore Tuna Salad), but also has menu options for non-seafood eaters too, with an overall focus on freshness.  For brunch, YEW has an option on their menu, where you can add $10 to any Main Course to "Make Brunch Three Courses", adding in your choice of any appetizer and dessert. Most of the appies are already $10, so you're getting a deal.
Despite being attached to Four Seasons Hotel, YEW could easily be a stand-alone restaurant with its non-conservative menu and use of interesting ingredients.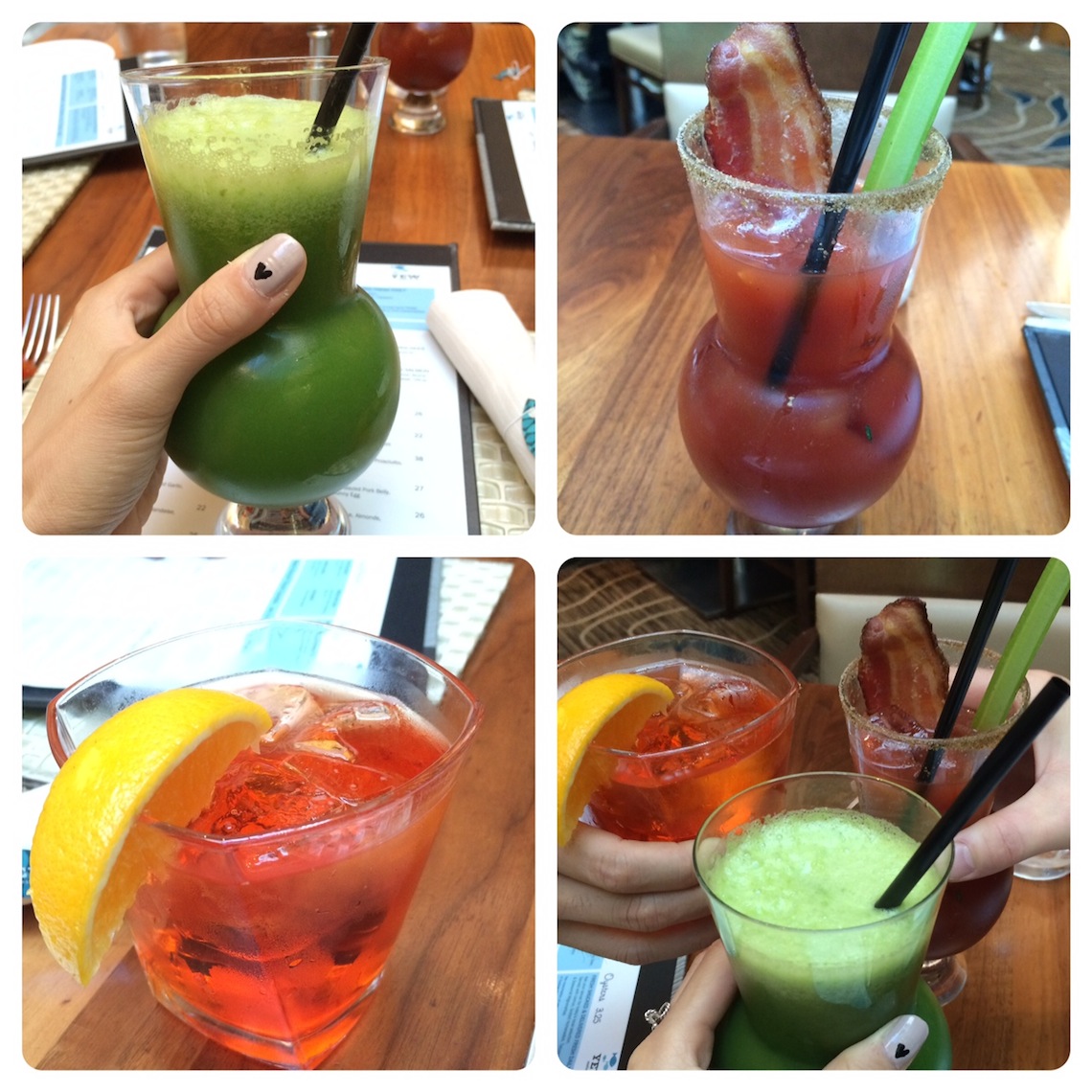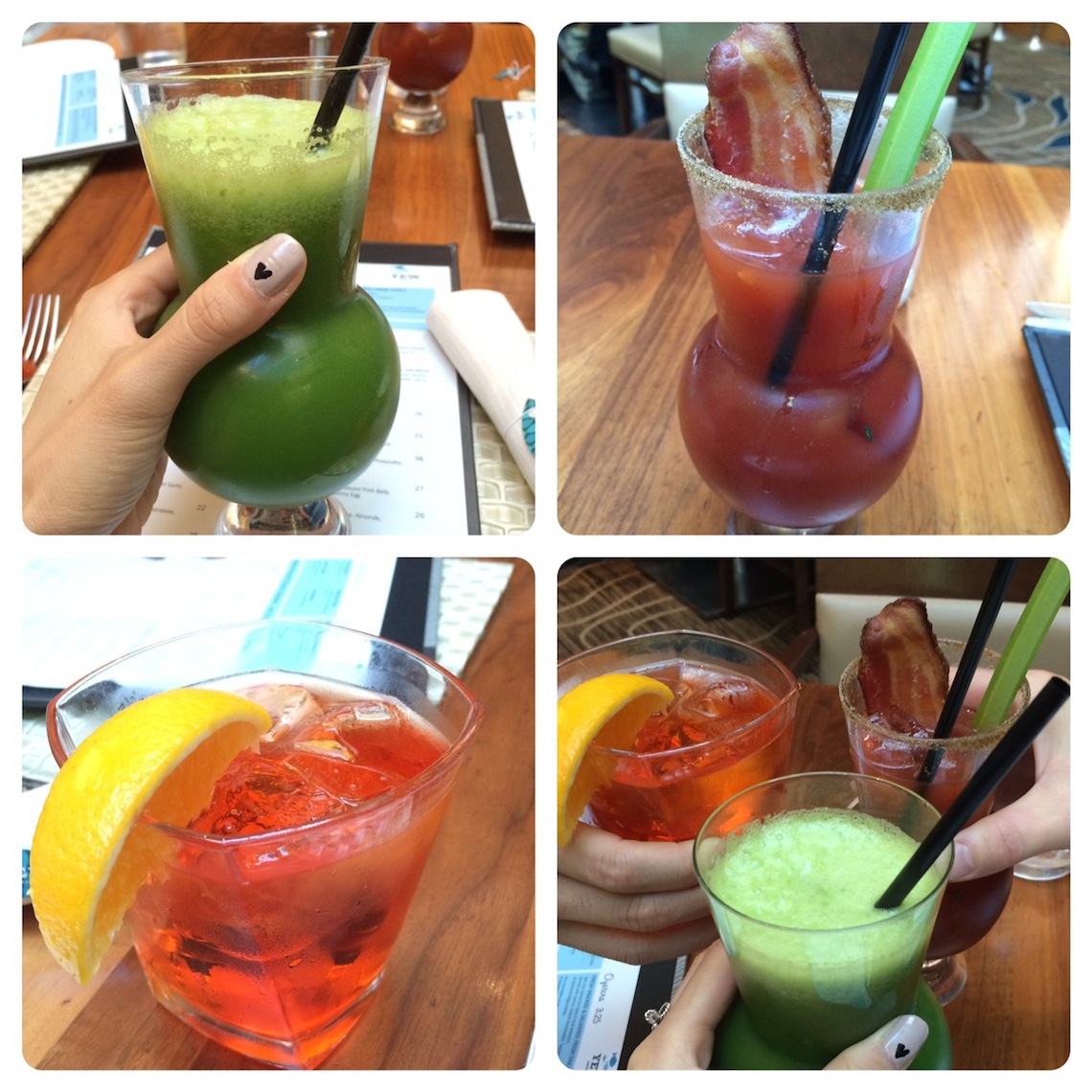 We started our brunch off with drinks from the YEW menu: a classic Bacon Caesar, an Aperol Spritz and, for myself, being a huge fan of green juices, a cold-pressed Green With Envy made with kale, honey dew and pear.
We came with a hearty appetite, in preparation for a three-course meal.  Here's what we had: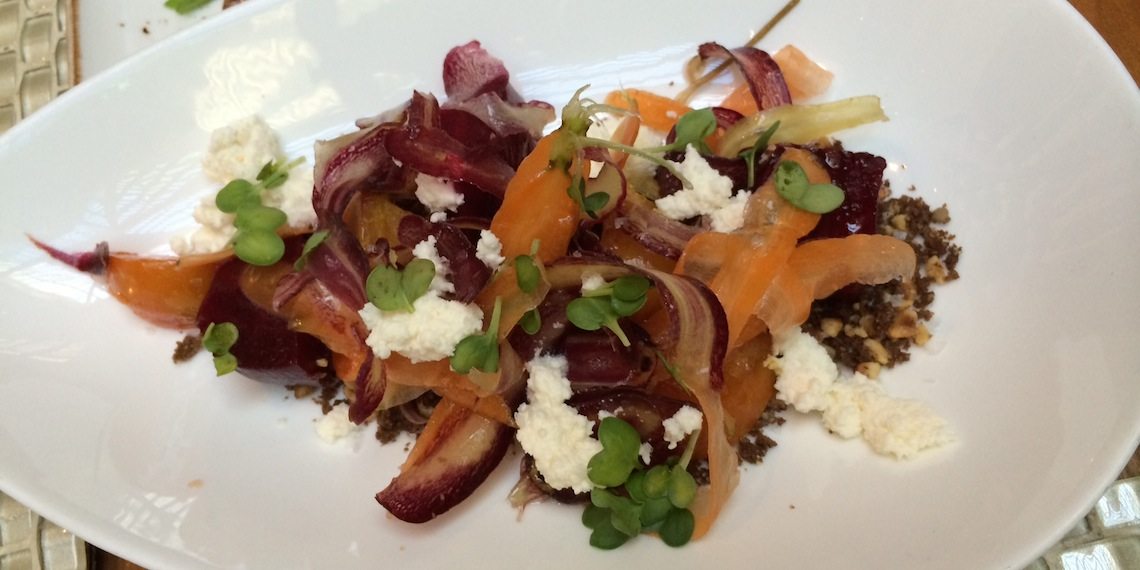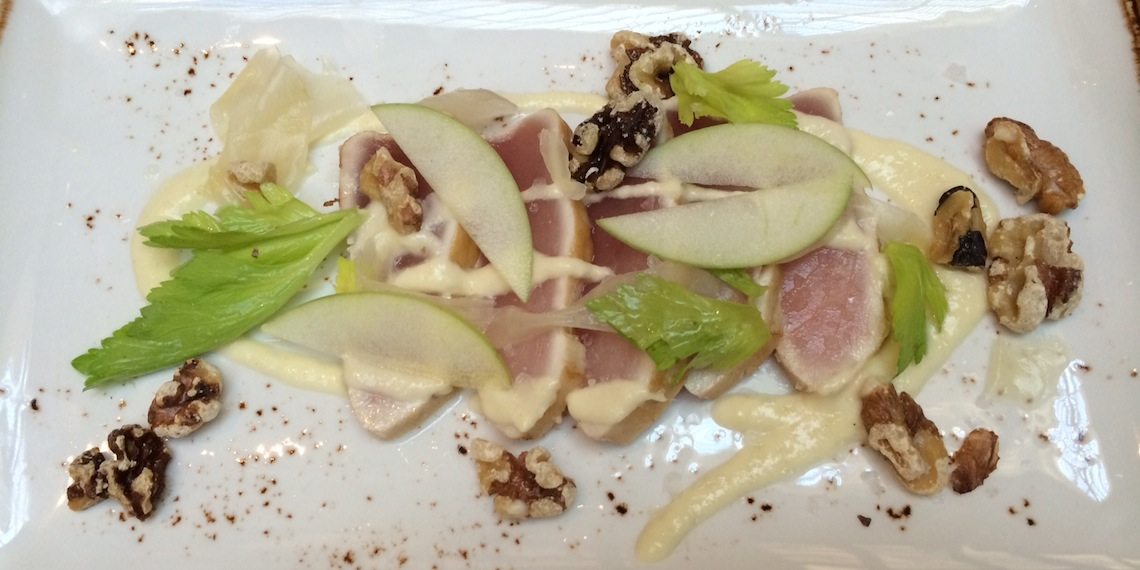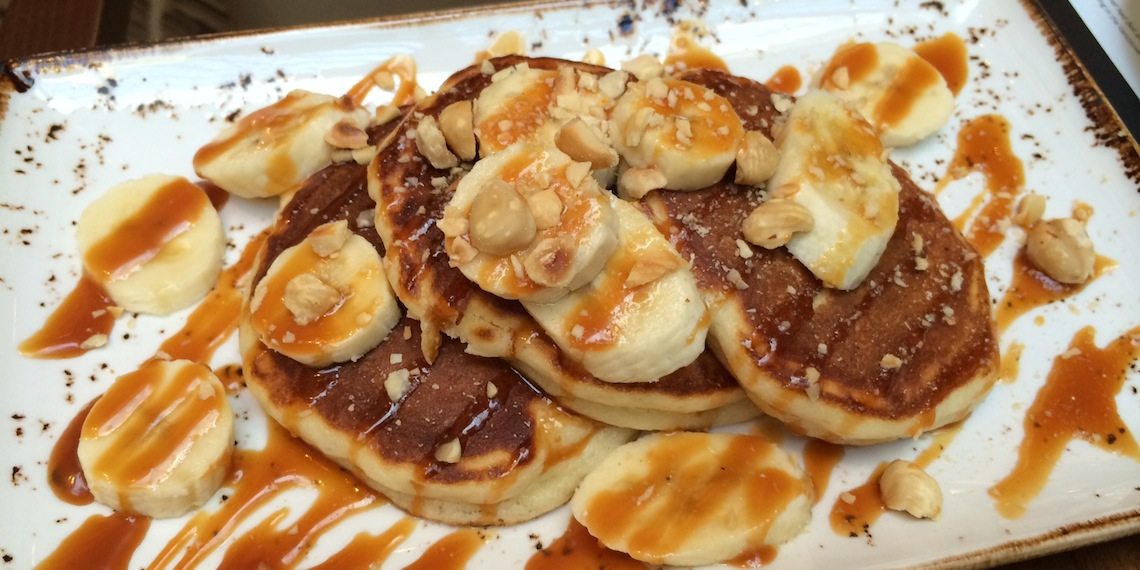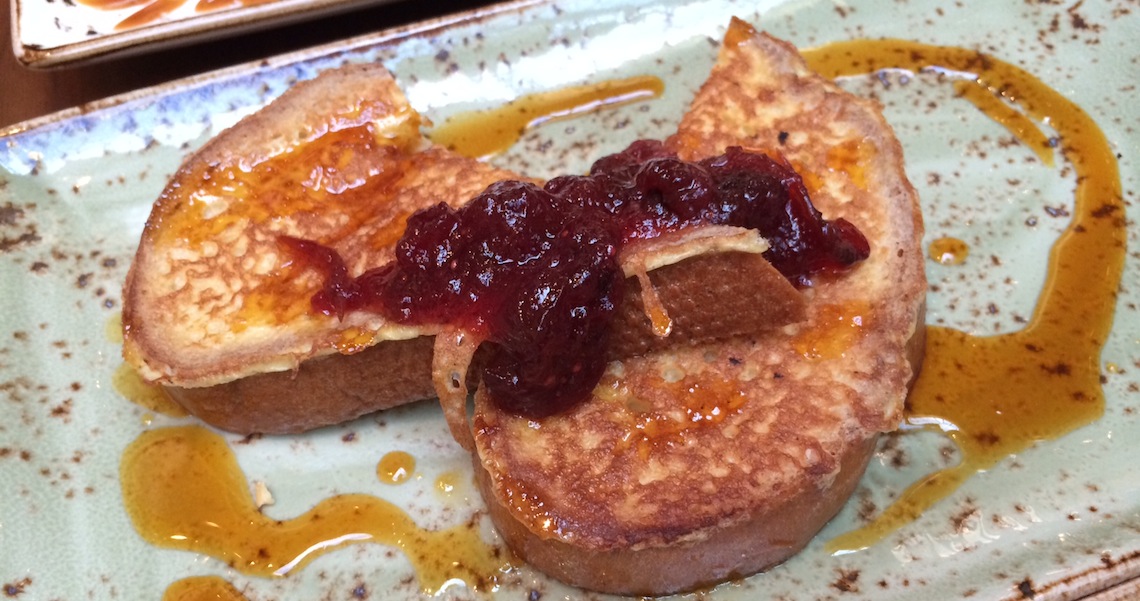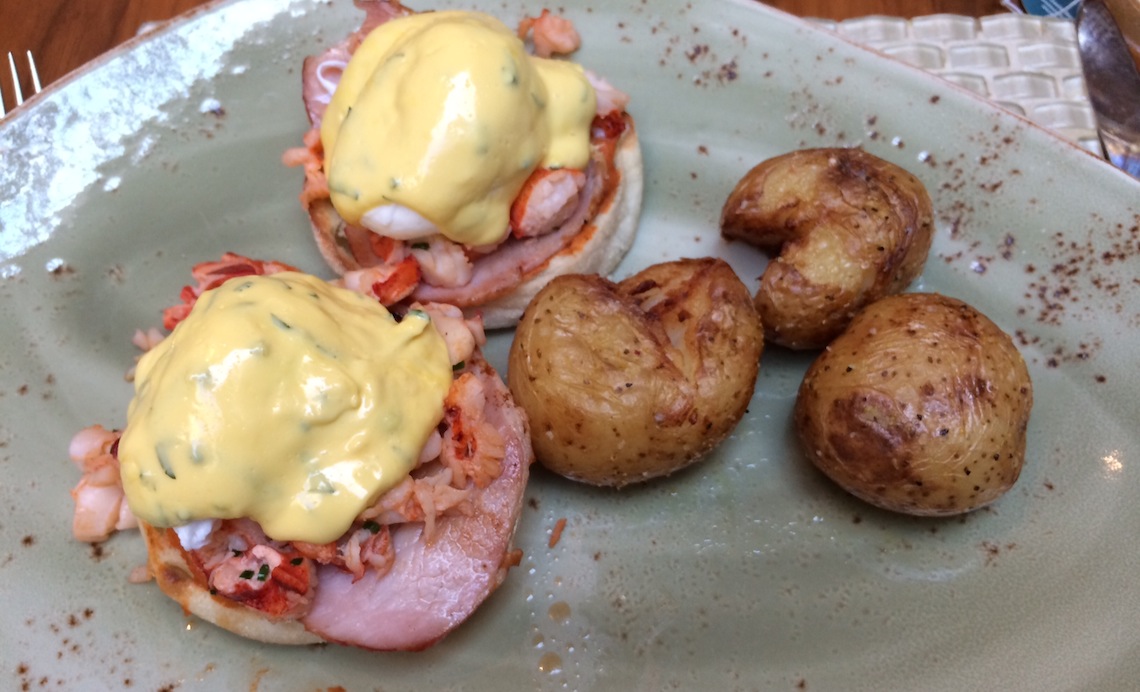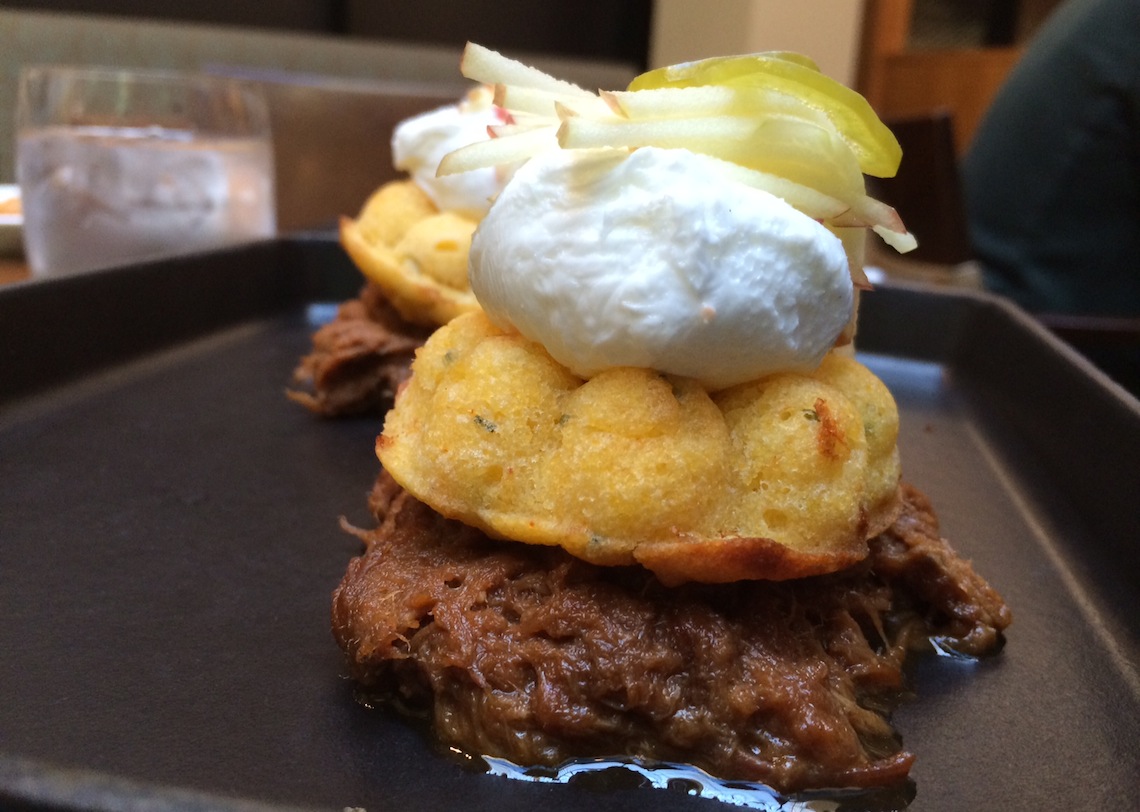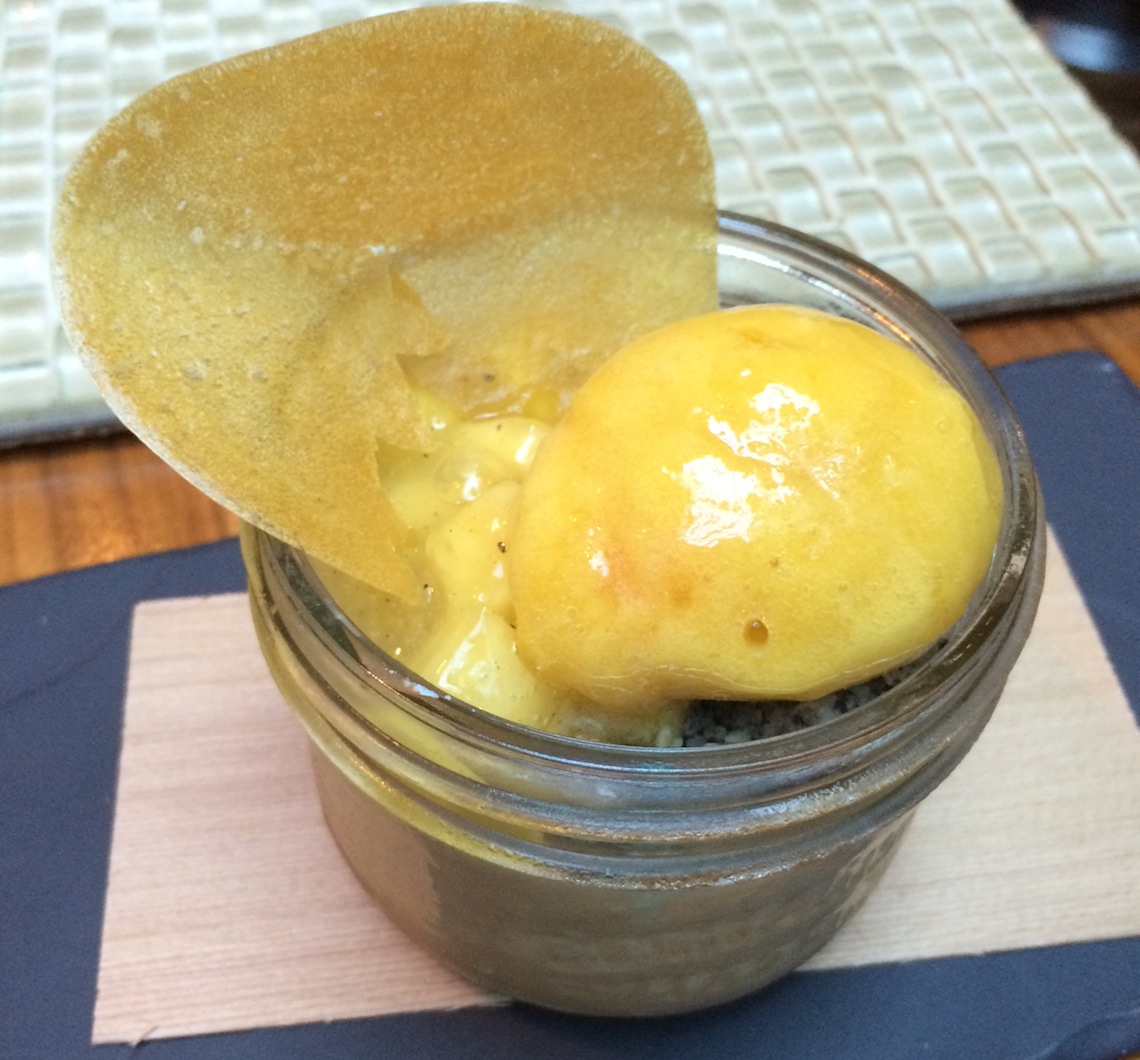 I really enjoyed the Root Vegetables starter with its beautiful presentation of an earthy and colourful mix of smoked ricotta, shaved heirlom carrots, beets, and hazelnut.  The French Toast and Buttermilk pancakes are both served with Brioche bread, so it is an artisan twist on classic brunch dishes.
Our main courses were all quite hearty.  The Pulled Pork and Eggs was a little bit sweet and spicy from the root beer and the jalapeño, and takes a rustic, Southern dish and refines it to Four Seasons standards.  The lobster benny was super filling, especially with the buttery hollandaise on top.  Dessert was artistically presented on plates, a stone slab, or a mini mason jars, and were made with unusual ingredients like black tea in panna cotta, caramelized figs in butterscotch pudding, or whiskey ice cream.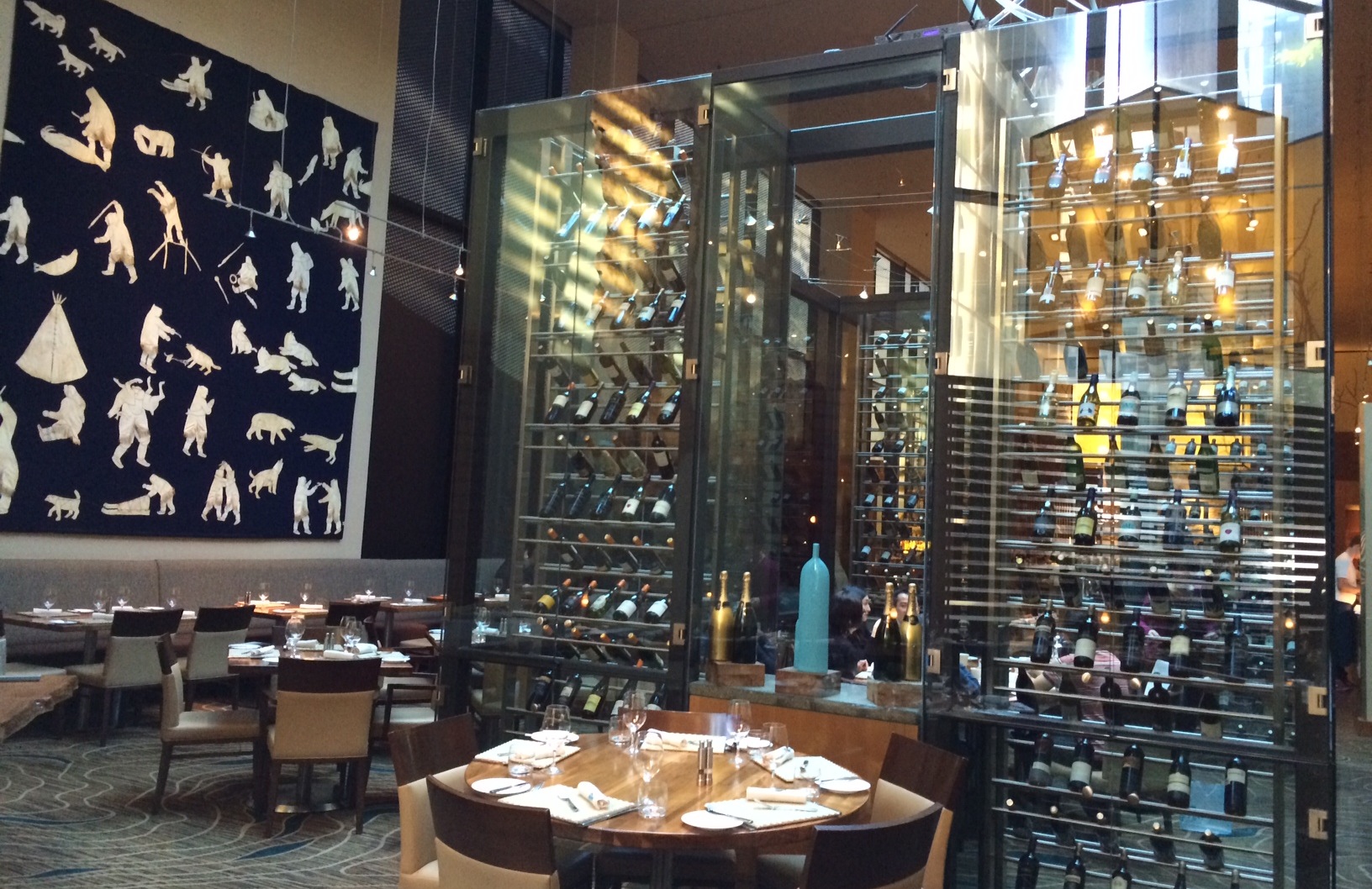 After brunch, we took a quick tour of YEW and were introduced to its multiple options for group and private dining.  My personal favourite is their glass-enclosed wine room, located in the centre of the restaurant, for private dining up to 10 guests.
Speaking of wine, on Sundays, every wine and bubbles on the YEW menu is 50% off.  So you could certainly make a day of dining at YEW, and come back after brunch for wine with dinner.  For more information about YEW, visit yewseafood.com.