Modern Mix Vancouver recently attended Dynamite's 30th anniversary event at their first re-branded store in Pacific Centre and to preview the current Fall collection. A Montreal-based company with a national presence, Dynamite's whole makeover included their store layout, logo, design aesthetics and new pieces designed to cater to the modern-day businesswoman at an affordable price.
Their new design concept revolves around a 28-year-old woman named Rachel – she's trendy, chic and fashionable and can wear her work clothes from day to night. A simple and chic design, the store layout reflects the same concept.
This preview of Dynamite's Fall collection got us so excited for the fall because we can finally start layering again, entailing warm cardigans and sweater coats.   A versatile wardrobe, Dynamite's outfit can be worn both professionally and casually; day to night.
Tailoring to a market that closely resembles us, my friend and I picked out some cute pieces before leaving. Here are 2 items I picked out: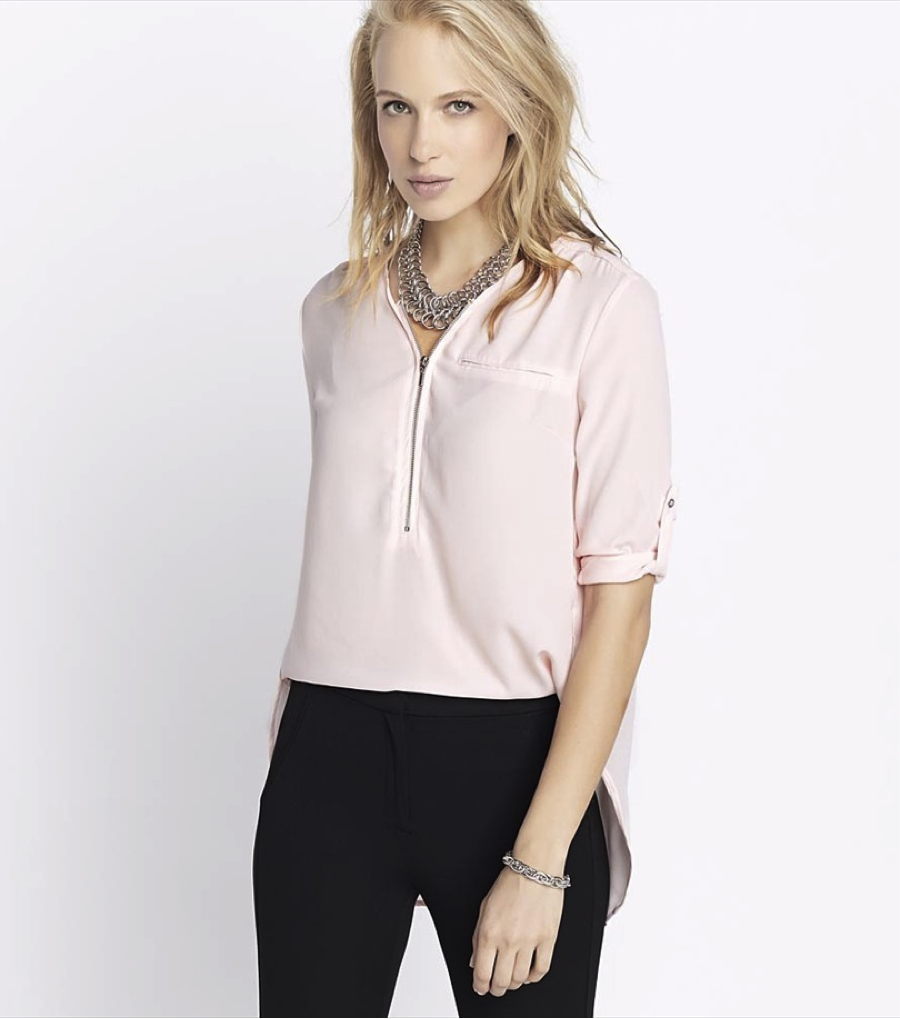 I knew I was going to buy this top as soon as I tried it on. It was a nice neutral colour to easily to mix and match, with or without a statement necklace.  The zipper in the front is a nice fashionable touch too. Consequently, my friend ended up buying the same top!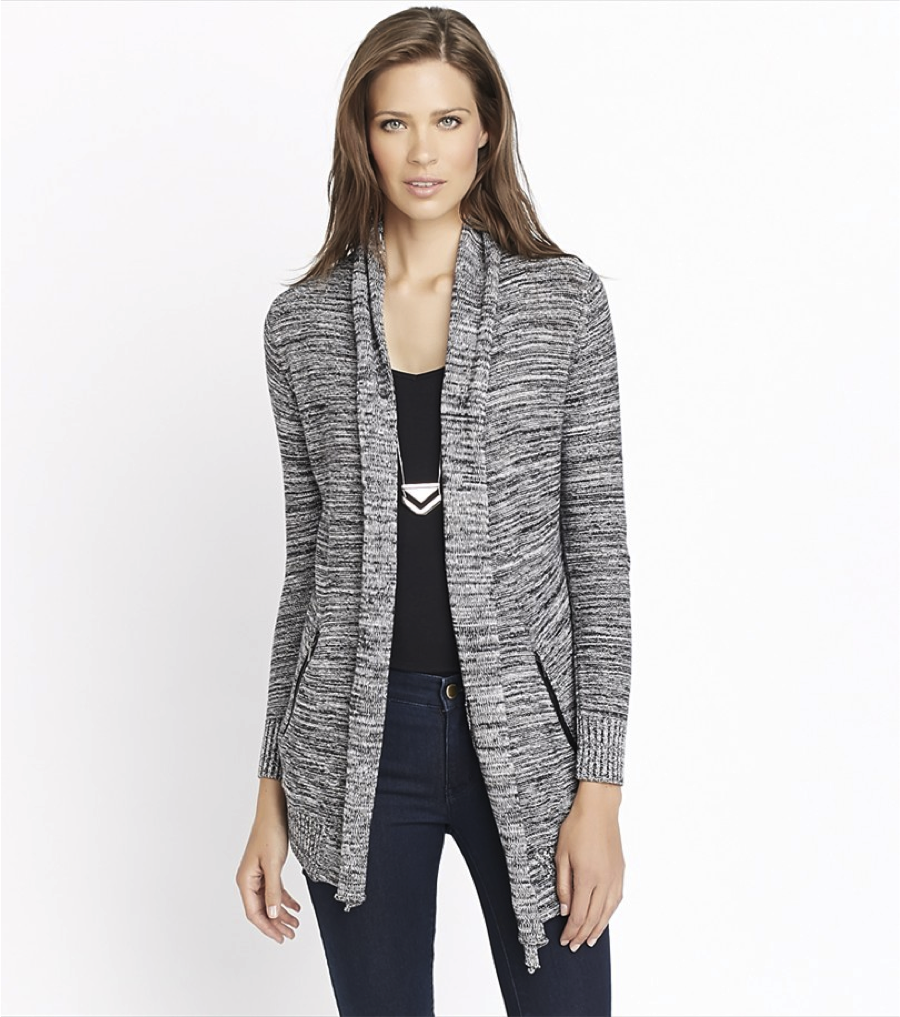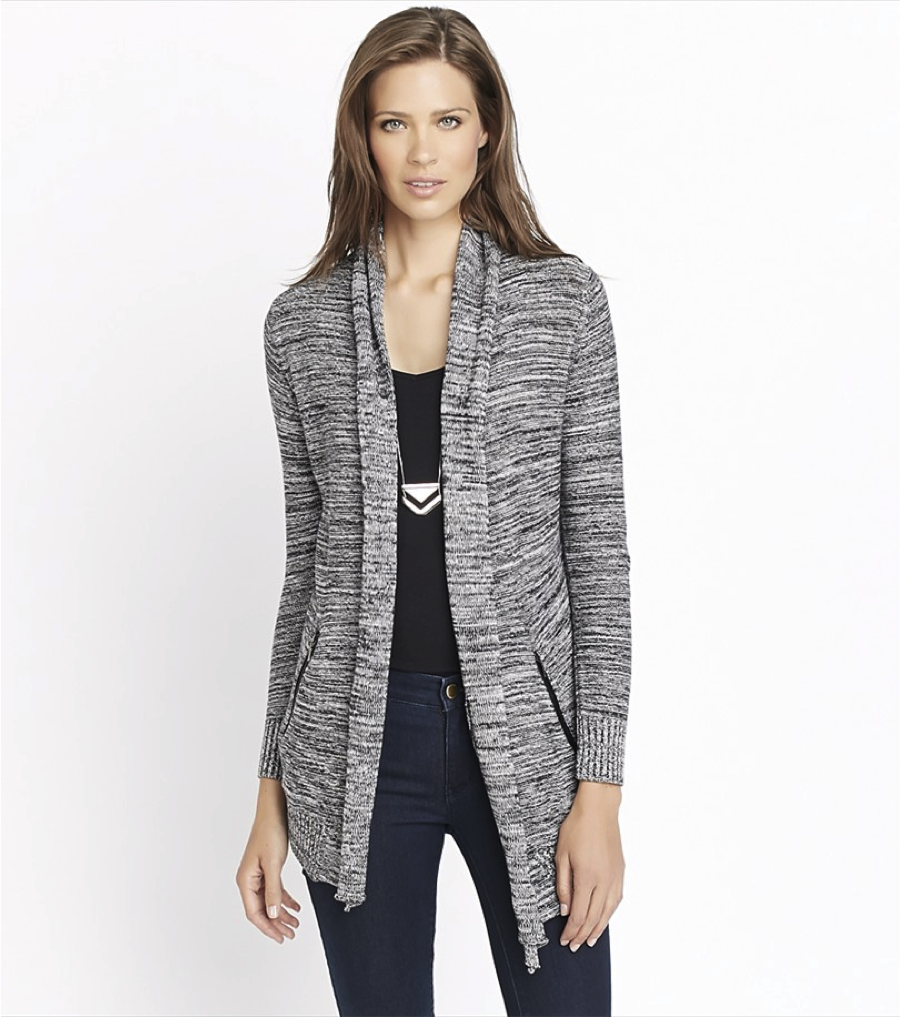 I already have this patterned cardigan in 3 different styles in my wardrobe. Right away, I knew I was going to purchase this too. What I enjoy most about Dynamite's fall styles is that they include small details to make work-appropriate clothes less boring. For example, the seams on the pockets were faux leather for a modern look.
With Dynamite's new look rolling out across Canada, Vancouver shoppers can expect a new look coming soon to all locations.  In the meantime, check out Dynamite at Pacific Centre for a sneak peek of what's to come.
By Michelle Wong, Guest Contributor for Modern Mix Vancouver