RIDE Cycle Club in Yaletown is a fifty-five minute full body workout designed to strengthen your body and mind.  In addition to the intense cardio aspect, each RIDE tones your core, arms, back, butt and legs through a series of small movements and weight-lifting on the bike that add to dimension to your workout. RIDE classes move with the rhythm of the music. Each instructor sets their own unique playlist, keeping your mind inspired and your body challenged.
By the way, this is all done in the dark.
RIDE Cycle Club was started by four Vancouverites – spin instructor Ashley Ander, mother and son duo Shannon and JJ Wilson, and Moe Jr. Samieian.
Ashley first discovered spin while living in New York City.  When she moved back home to Vancouver, she taught at other local studios with the intention of eventually opening her own.
"I am very lucky to have the partners I have with Moe being a close friend who saw my passion first hand and JJ who was an student of mine while I was teaching. JJ and I had many conversations around our love for spin and he had mentioned wanting to open a studio, so really, everything just aligned at the perfect time." – Ashley Ander, RIDE Cycle Club
Three months before the opening of their current Yaletown location, RIDE had a temporary UNDRGRND space in Gastown, which served as a training area for instructors to ride, practise and teach.    Modern Mix Vancouver had the opportunity to take a lesson from Ashley in the UNDRGRND location, and brought along three of our girlfriends, to try out this invigorating workout.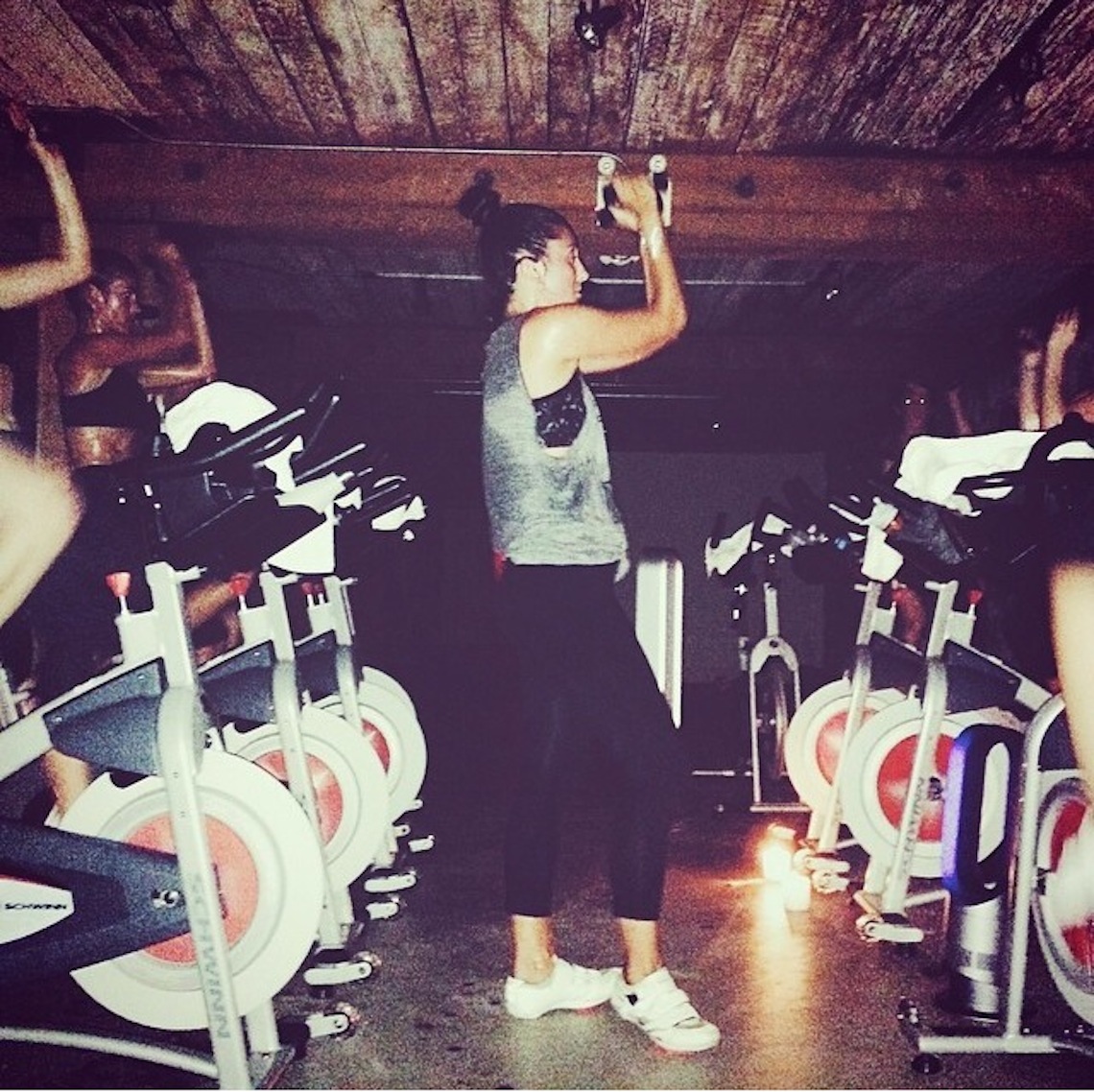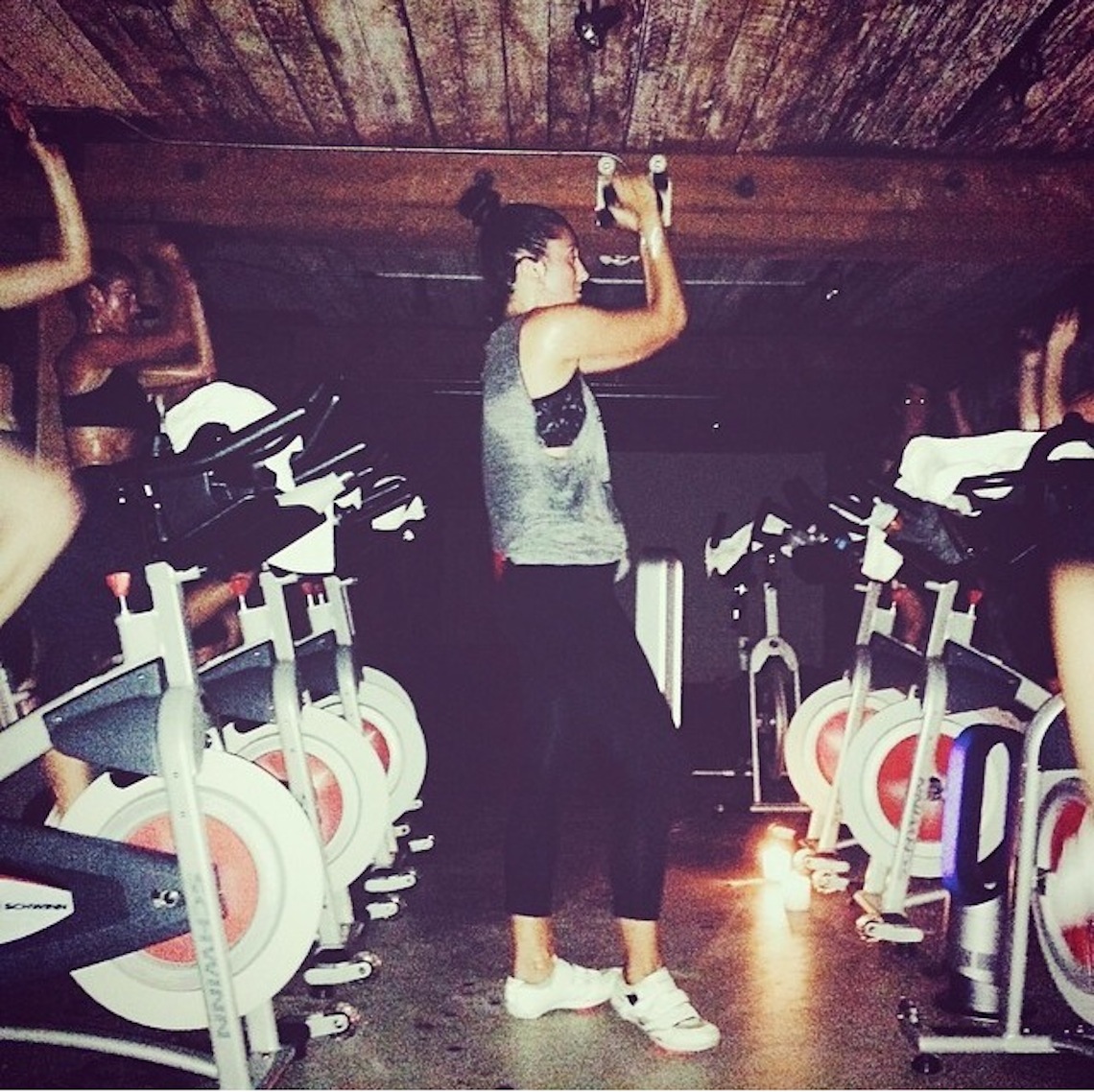 In the UNDRGRND space, a dozen stationary bikes were huddled in a semi-circle around three teacher bikes.  When we first arrived, many of the class participants were already on their bikes, warming up.  We later found out that most of the attendees were actually instructors practising their RIDE in preparation for the Yaletown space to be open to the public.
"A good instructor needs the right music, loads of energy, a strong voice and most importantly, has to be able to genuinely motivate a class and get every single person riding that bike to be fully committed – mind, body and soul!" – RIDE Cycle Club
At RIDE, each participant is given a pair of shoes to change into for the workout (just like at a bowling alley, you have to wear special shoes).  These shoes have a special clip on the bottom, which clicks into your bike pedal.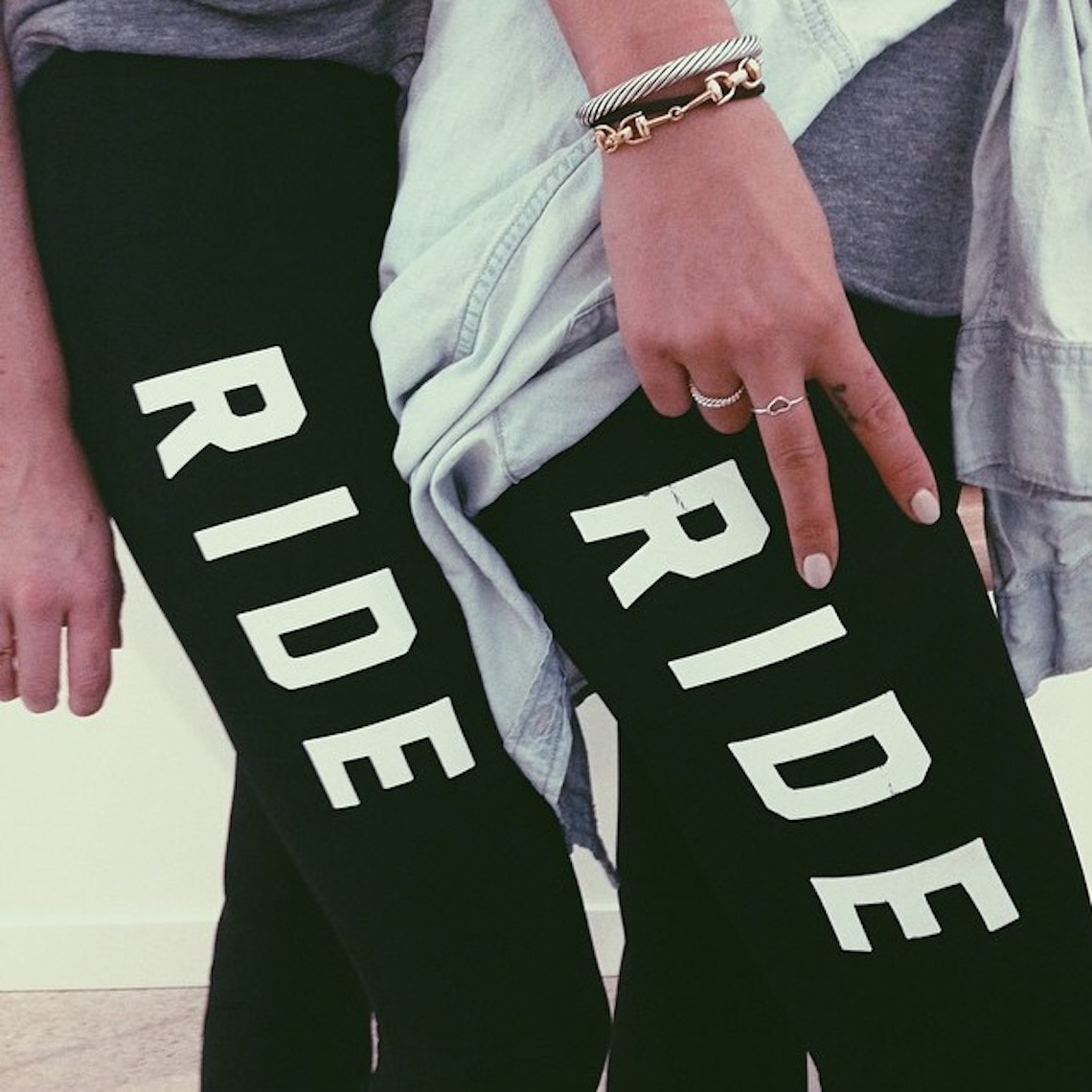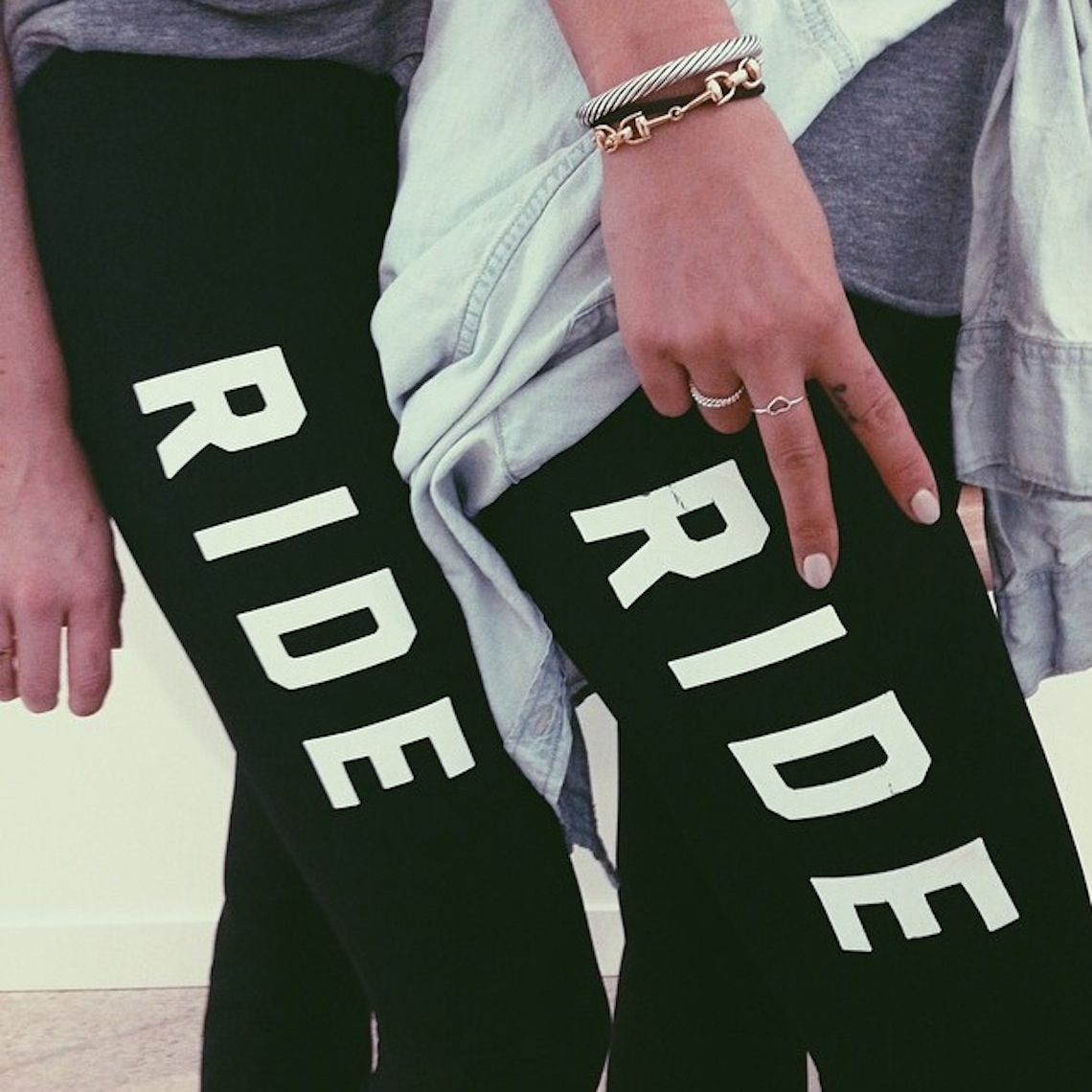 When the class began, the loud dance music began and the lights were turned off. The only light source were from candles lit in jars on the ground.
"I love loud music and when I'm on the bike I find that I lose myself and I'm taken to another place. It's a workout that not only just touches on the physical side, it also gets you to another level emotionally. Whether that's just getting away from your phone and email to being able to completely decompress from every day stress. Personally, no other workout has provided me with those two things at the same time."  – Ashley Ander, RIDE Cycle Club
Ashley wore a microphone so we could hear her over the music.  According to her, a good fitness instructor needs the right combination of music, high energy and a strong voice in order to genuinely motivate a class and get every single person in the room to feel fully committed – mind, body and soul.  Every 30 seconds or so, Ashley would ask us to turn up the gears on our bikes to mimic an uphill climb.  Sometimes we'll bike sitting down, and other times standing up.  On cue, the entire class will start rocking back and forth in unison to the beat of hip hop, electro and dance.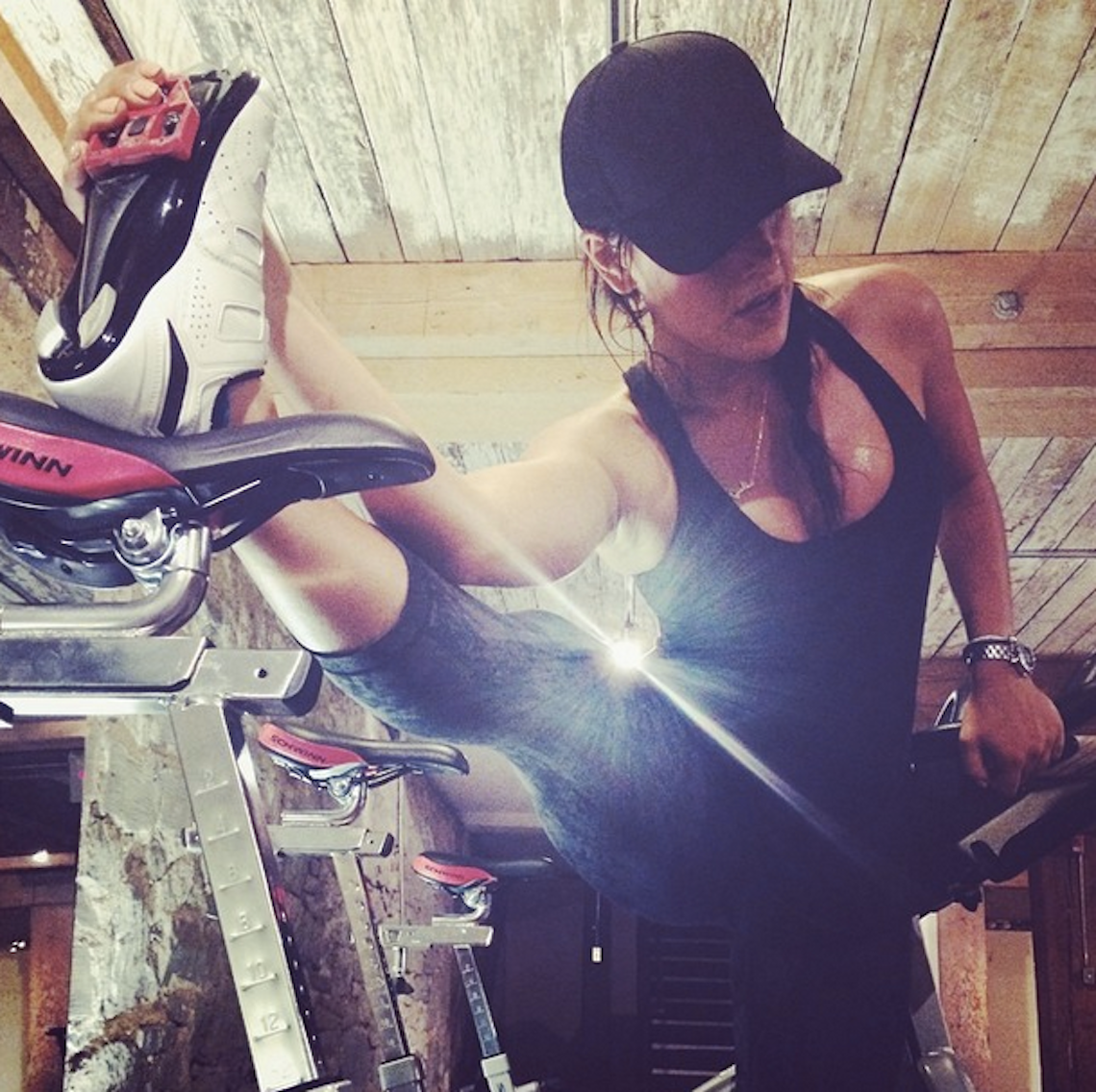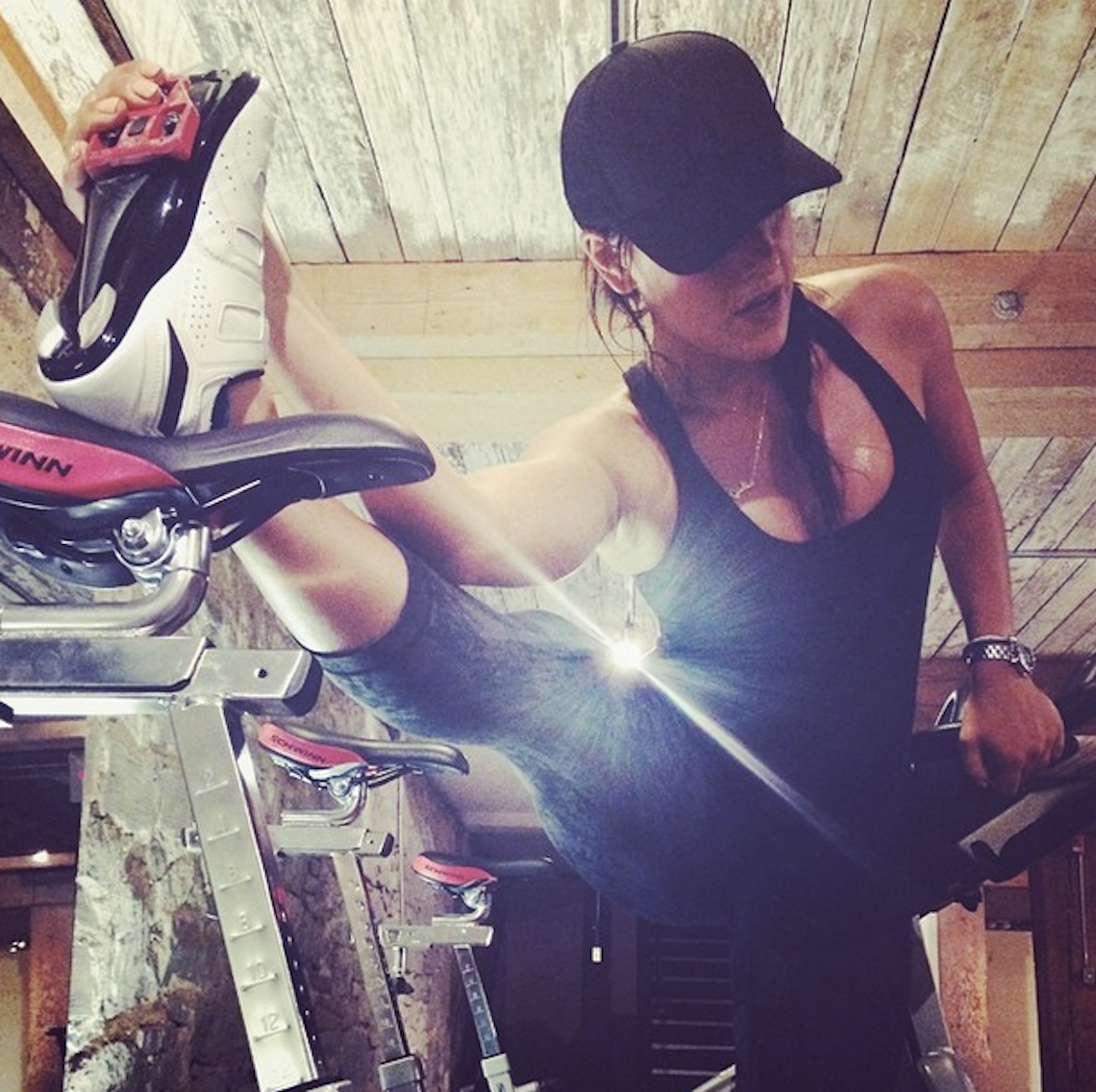 At the end of the 55-minute class, there is a warm-down of stretching, leveraging the angles of the bike in order to stretch your calves and open your hips, as well as a one-minute meditation to clear your mind.
Thinking of trying out a class at RIDE Cycle Club?  Modern Mix Vancouver has put together a list of 7 tips for first-timers, to help you make the most of your RIDE.
Top 7 Tips for first-timers at RIDE Cycle Club
Bring Water – Like any workout, bring a bottle of water with you.  There is a bottle holder on the stationary bike, so you can keep it with you while you RIDE.
Wear Fitted Clothing – You don't want to have loose fabric that could get in the way of the pedals as you bike.
Come with a Love for Music – Each session of RIDE has a different playlist, we went through pop, hiphop and electro during our 55 minute workout.
Bring a Friend – I came with three of my girlfriends to my first class at RIDE, and I loved being able to look over at them and see if they were huffing and puffing as badly as I was. (They were!)
Remember It's Not a Race – As you are peddling on stationary bikes, this is literally not a race.  The only person you are challenging is yourself, and it's completely up to you on how hard you want to RIDE.
Come to at least 3 classes – According to Ashley, "the first time will kick your butt both mentally and physically as you are figuring out the workout, beat and rhythm, but by the second or third class you really get the full feeling of what to expect, and then you can make a decision on whether it is a fit for you".
Have Fun – This is always such a cheesy tip, but at our RIDE session, the bikers around us were pumping their fists in the air, and swaying back and forth to the beat.  Granted, they were mainly instructors-in-training (with the matching enthusiasm), but we we found that it was easier to let loose when the other people around you are doing the same.
For more information about RIDE Cycle Club and to explore class times, visit ridecycleclub.com.