The concept of The Abbey in Vancouver's Gastown is inspired by a new trend in the UK, which takes all the elements found in pub culture while elevating the food and drink experience to a more gourmet, yet still hearty, gastronomic experience.
Acclaimed chef Andrey Durbach and his business partner Chris Stewart, the duo behind celebrated restaurants La Buca, Pied a Terre, and Sardine Can, have teamed up with managing partner Michel Durocher for The Abbey.  
With the entrance on Pender Street, the shape of The Abbey is long and narrow, with a bar on one side, and booth seating on the other.  The atmosphere of the restaurant is warm and welcoming, with a reoccurring theme of modernized stained glass both outside the restaurant on the main sign, as well as with interior backlit artwork by the Vancouver-based Charles Forsberg.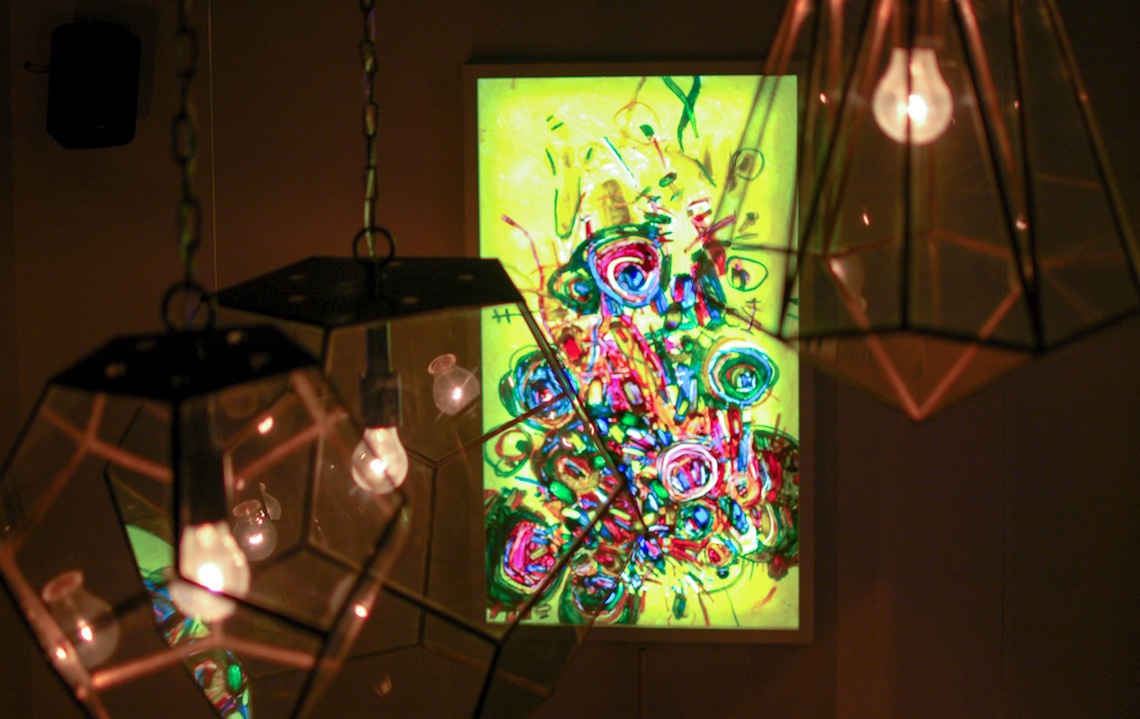 Each end of the restaurant, the front and the back, has a curved staircase which leads to a loft-style semi-private dining place on the second floor.  Despite being labeled as a private dining space, there is no need to get hoity toity about it.  True to its tavern roots, The Abbey is very much a casual dining restaurant, which serves food worthy of a more gourmet experience.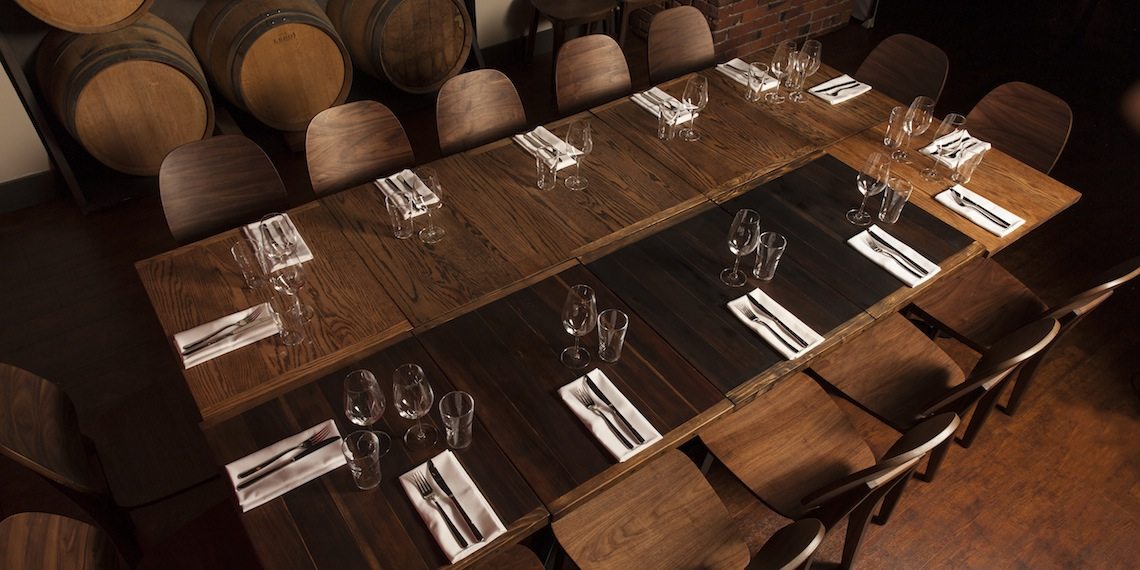 The Abbey specializes in family-style menus and uses top-quality, locally sourced ingredients in its dishes.  Groups can select plated items a la carte as well. With either option, guests will enjoy an outstanding dining experience with professional yet friendly service and exceptional value. It's private dining without the pretense.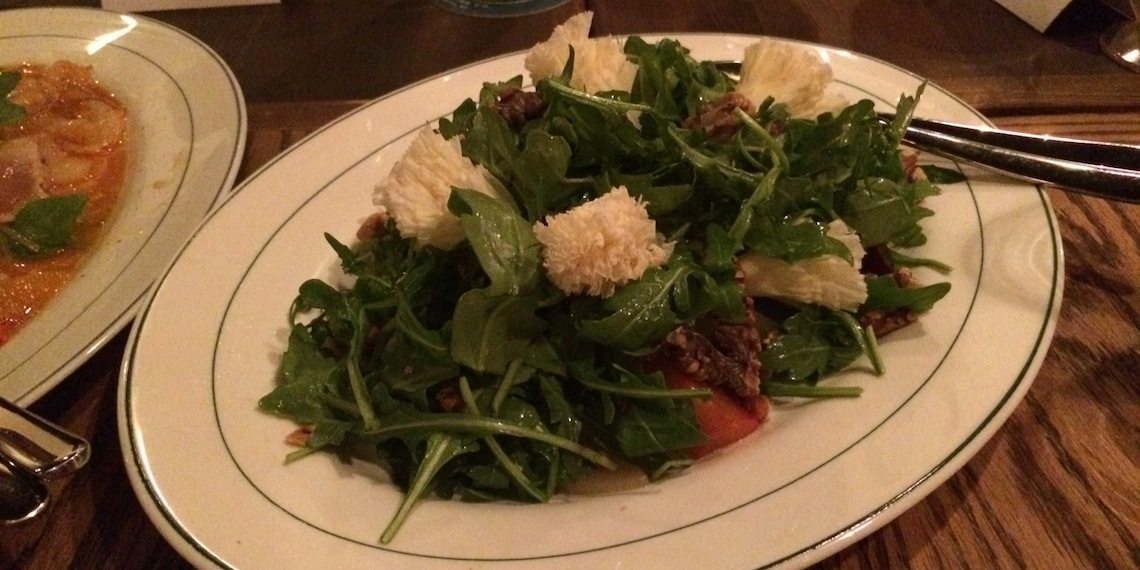 We had an eight-course meal, shared family-style among twelve guests in "The Abbott" dining space.  From the first appetizer of Stuffed Mushroom Caps with Spinach, Bacon and Cream Cheese, to the final dessert of Chocolate Pot de Creme, the dishes served to us were hearty comfort dishes with a gourmet twist.  Unusual components included Tête de Moine cheese in a Local Beets and Poached Pear Salad and Foie Gras Stuffed Quail.
When it comes to family style dining, there's no need to be shy.  Just take what you want and don't hold back on taking the last spoonful of Wild Mushroom Risotto or the final piece of Lobster Ravioli!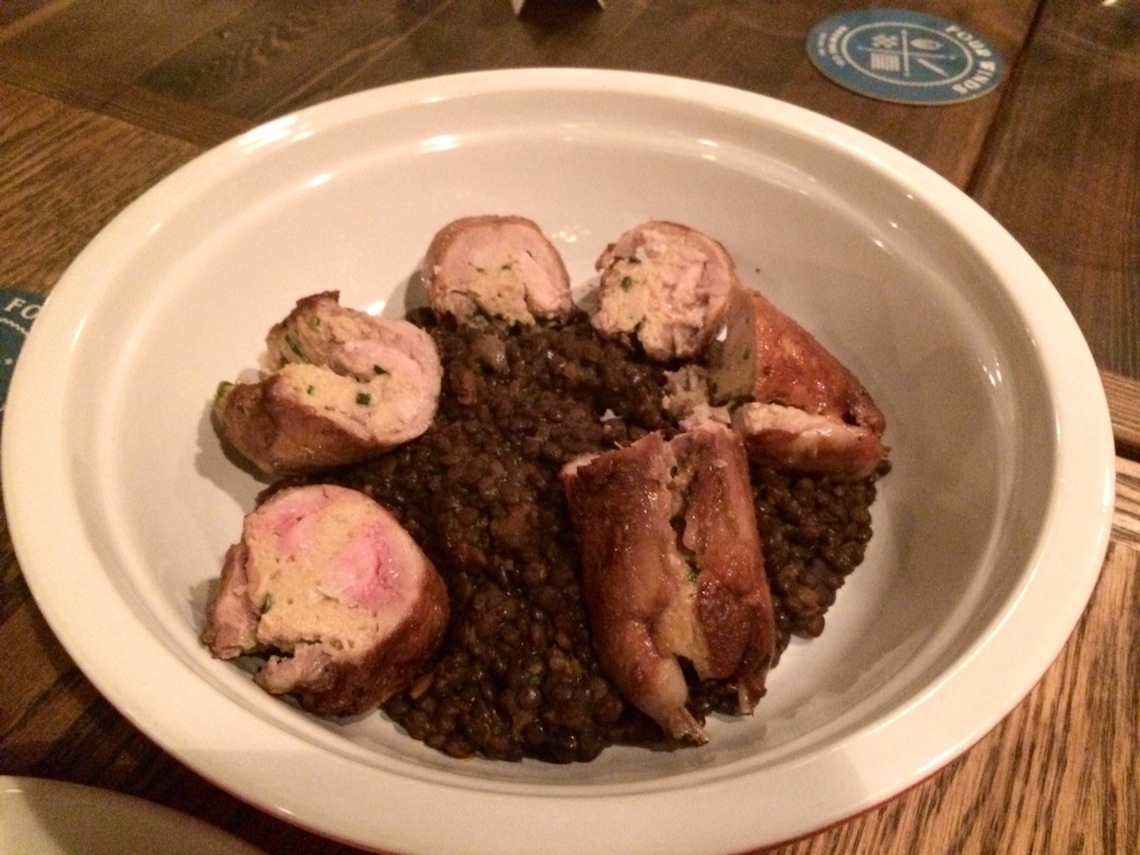 Conveniently located in Gastown, at the edge of Chinatown, The Abbey is located in a conveniently central location.  The restaurant is only a few blocks away from Stadium Skytrain Station, and diagonal from Tinsletown Movie Theatre, and within walking distance of both BC Place and Roger's Arena.  With its progressive tavern style dishes,  an extensive drink menu and its ability to accommodate casual groups, I have a feeling The Abbey is going to be the next pre-game hotspot in downtown Vancouver.