Rajio Japanese Public House in Kitsilano
Kitsilano is one of the best places to go for a casual stroll and then enjoy dinner at one of the local digs. But where to go when you're craving Japanese?
I recently had the opportunity to explore Rajio Japanese Public House, where there is a fun atmosphere of glowing masks, actual watermelon cocktails, and quirky details not usually found at most Japanese restaurants. Rajio provided a memorable dining experience with their delicious cocktails and decadent culinary treats.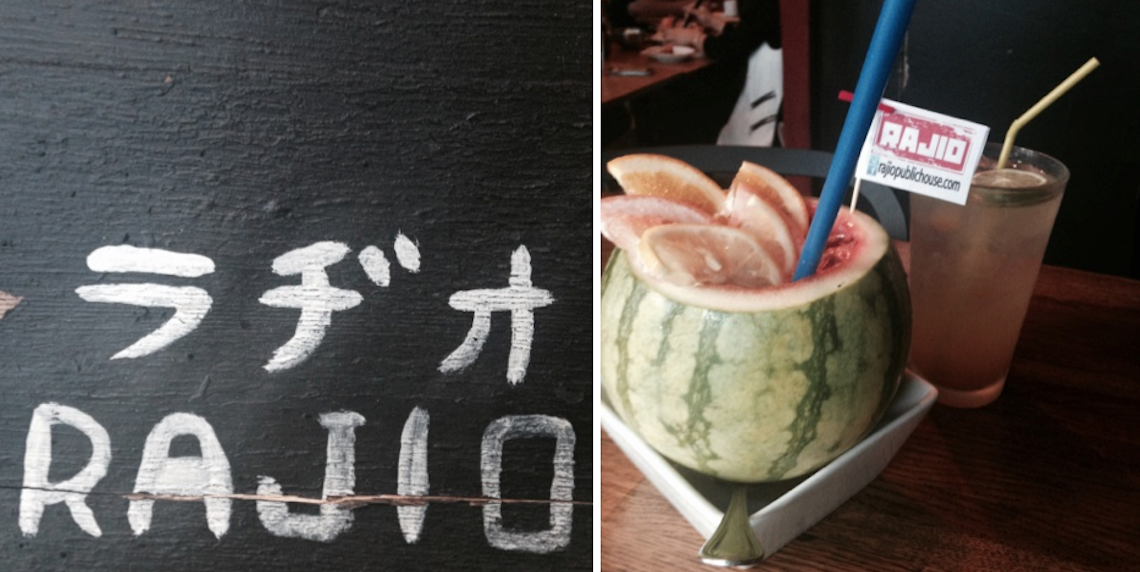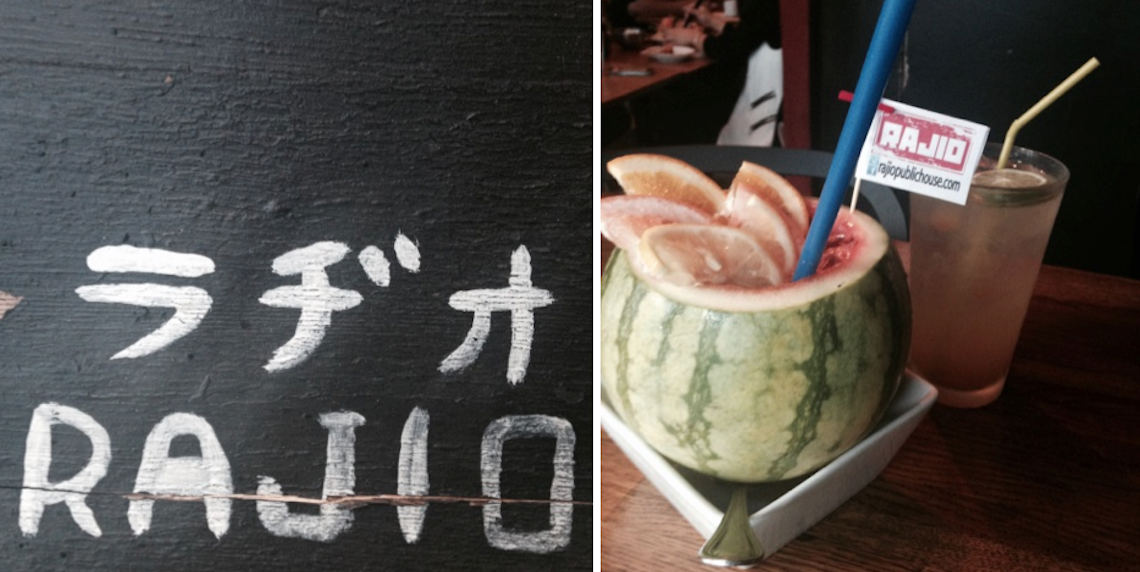 I opted for the #TurnonTheRajio dining package by VanEats.ca. This set menu package offers a variety of hot and cold dishes, which in my opinion, is just the perfect amount for two diners. We started with the Kushikatsu which came with a "One Dip One Life" sauce for dipping our four skewers of different vegetable, meat and seafood options. The sauce is common in areas of Japan, where the no double-dipping rules applies so the sauce can be used by all guests throughout the day.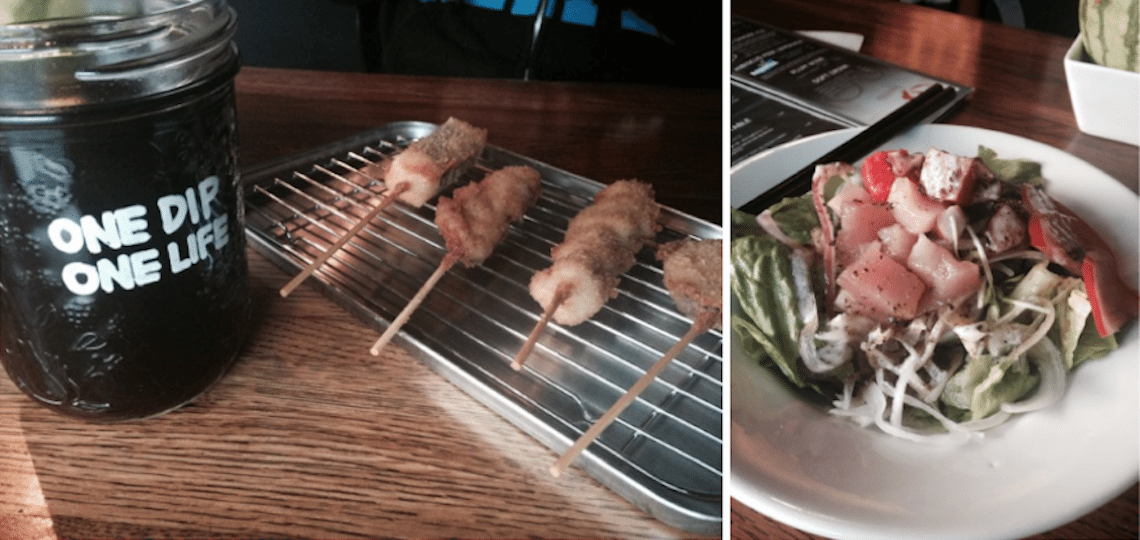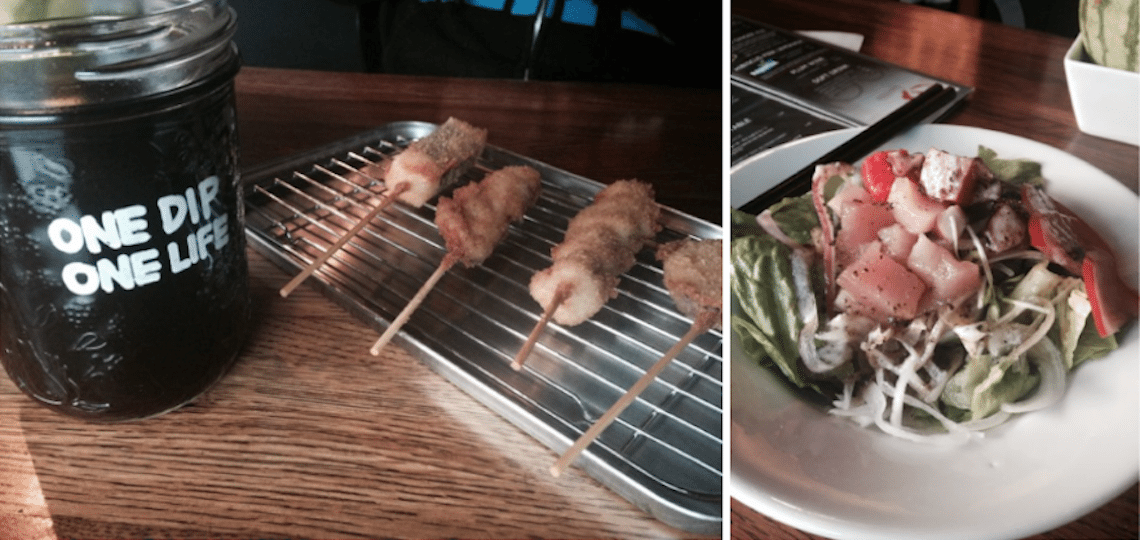 Our Kushikatsu was followed by the Bagna Cauda, which was a cup of fresh vegetables to dip in a delicious dipping sauce. This was the first time I have enjoyed anchovies as one of the main ingredients. These two dishes were then followed with the VANEATS Sashimi Salad and the final dish of Ebi Ramen.
Rajio definitely turns it up a notch in Kits when it comes to taste, drinks list and atmosphere. For a limited time only, you can purchase the #TurnonTheRajio dining package by VanEats.ca for $20.