It's hard to deny the obsession we have with zombie culture – from award winning TV shows like The Walking Dead to zombie related computer games like Last Of Us and Left 4 Dead. While there are a lot of people who think they're prepared for the Zombie Apocalypse, one guy went a bit further and created an interactive zombie play. The best way to describe the interactive play is to think: Tony n' Tina's Wedding meets a scavenger hunt strewn across Vancouver…with a healthy sprinkling of zombies to dodge.
Modern Mix Vancouver had the chance to interview the Artistic and Managing Director, Andy Thompson, who dreamed up a harrowing, fully-immersive theatrical adventure called On Death's Door: Plague of the Zombie Syndrome. Read on for the interview!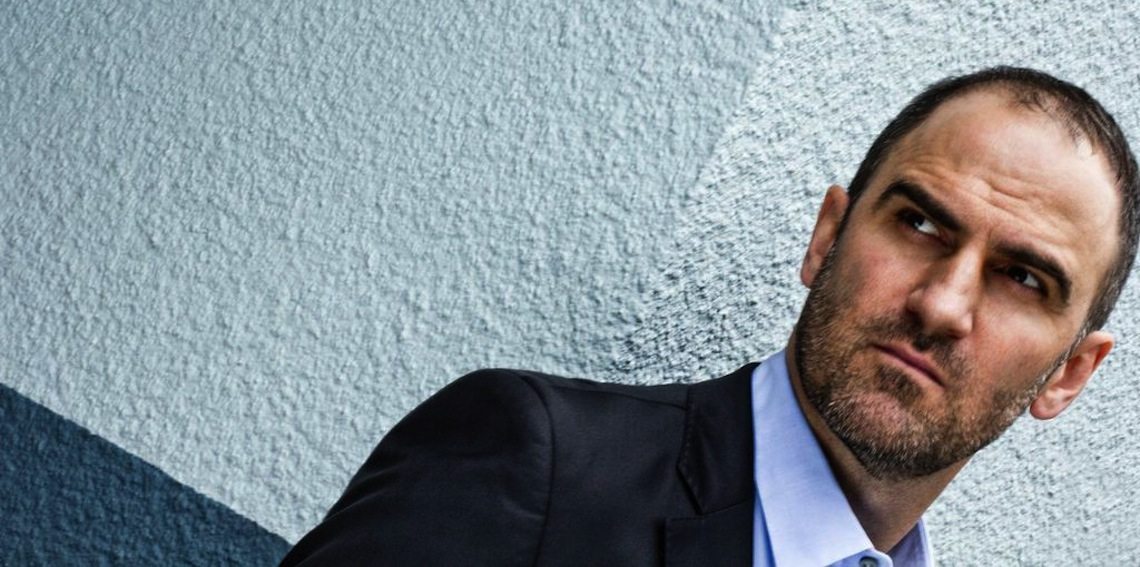 MMV: How did you come up with the idea for an interactive zombie show?
Andy Thompson: The concept of the show was the result of a collision of various interests that I had a few years ago. The influences included a site-specific theatre piece I saw in London called "The Accomplice", the desire to investigate emerging technologies (in this case smartphones) in theatre, and of course zombies! I had recently produced a short horror film called "The Provider" and in my prep for that I fell in love with zombie pop culture. The film "28 Days Later" was the first zombie film that really grabbed my attention. After I saw "The Accomplice", which was my favourite theatre experience in the England's West End theatre district, I was amazed that a site-specific, roving theatre piece emerged as my favourite (even more than seeing Kevin Spacey play Richard III). I realized the reason was because I was totally immersed and active in the story. I was the lead role. What a great idea, I thought. So running with those concepts, after adding smartphones and a zombie apocalypse into the mix, "The Zombie Syndrome" was born.
MMV: Where do you draw your inspiration from for these plays?
AT: There are a few theatre artists that I've had the pleasure and honour of working with in the past who have really inspired me. The likes of Canadian directors Kim Collier, Ron Jenkins and Morris Panych have been huge influences on my work. I have also been heavily influenced by Robert LePage and choreographer Crystal Pite. Their ground-breaking work and commitment to high-production values have been truly memorable.
MMV: If there's a small group due to people dropping out because of bad weather, how do you ensure a good experience for all attendees?
AT: In the past, if there has been a smaller group (for whatever reason), depending on the dynamics that night, we have amalgamated their numbers into other groups. In these instances we contact the affected audience members and let them know of the adjustment to their rendezvous time. Normally we "push" their time (as opposed to call them in earlier) for obvious reasons. The show still works the same with a smaller house size, so it's really not an issue. In fact, due to the interactivity of the show, people attending a show with fewer audience members attending will be kept a little busier.
MMV: What can attendees expect for this year's show?
AT: The tone of "On Death's Door: Plague of the Zombie Syndrome" is darker than our previous "Zombie Syndrome" productions. We have even adjusted our disclaimer this year as a result of the new direction of the content. The horrific subject matter in this fictional story, while still fantastical and in the ghoulish spirit of Halloween, is borne more from real issues that we are facing in society today. The content of the story "hits a little closer to home" making it potentially even more frightening. For the first time ever, this year's show is set completely within an urban environment spanning approximately one city block. It's a tighter and more immersive show. Lastly, I am happy to report that this year's production has been designed to be 100% wheelchair accessible.
On Death's Door: Plague of the Zombie Syndrome runs from October 7 to November 2 at a secret location in Vancouver. Tickets start from $25 per person, with a two-for-one deal on Tuesdays and are available here. Book early – spots will fill up quickly!
===
Guest Post by: Lesley Chang