When Modern Mix Vancouver was asked what our morning routine is, I had to step back and think for a moment.  Most weekday mornings are get up and GO! GO! GO! as fast as I possibly can to get out of bed, get dressed, and get to work on time.  But on the weekends, it's way more relaxing, and those are the mornings I enjoy most.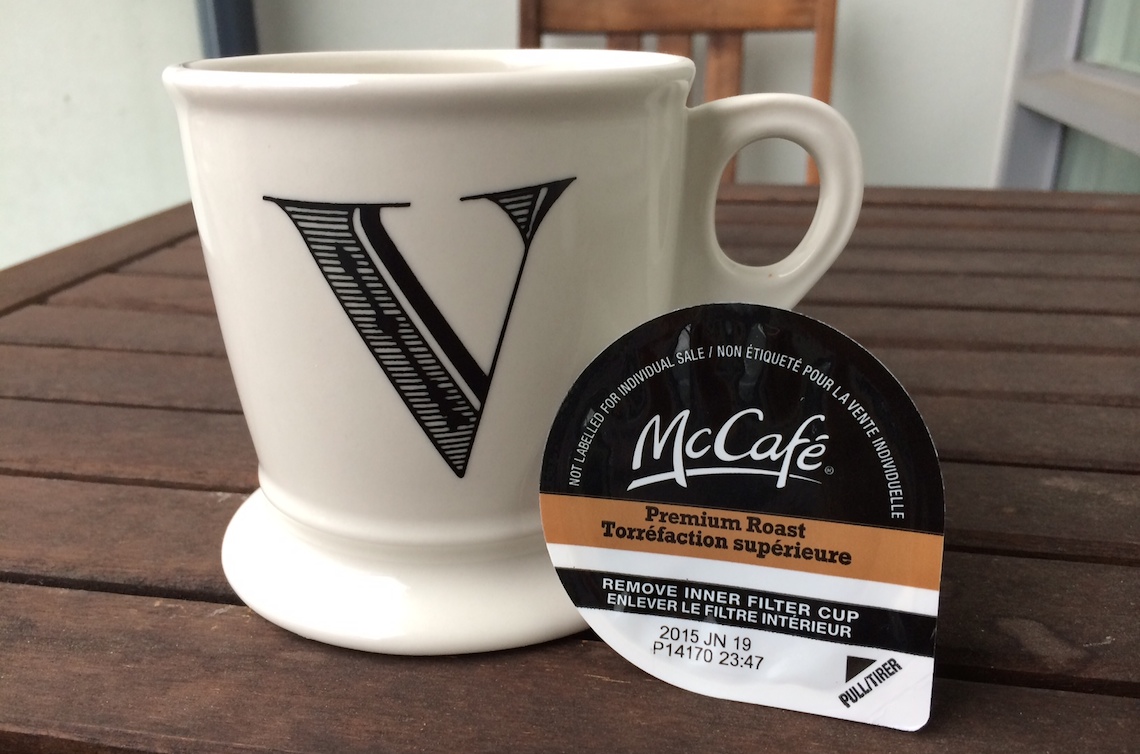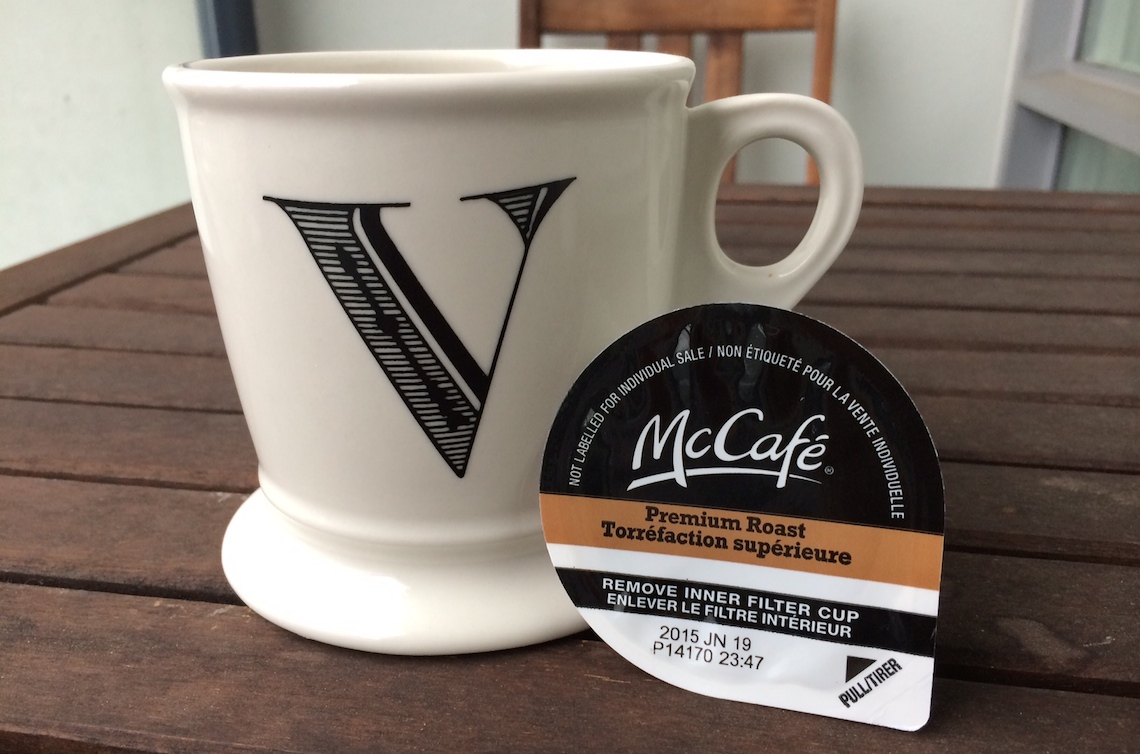 Here's my typical weekend morning routine:
Step 1: Pick an #OOTD
Working in a corporate office on the weekdays, means I only have a limited selection of office-appropriate outfits for the week.  Which is why I get extra excited for the weekends because I can finally wear what I want.  If I am going for a weekend brunch, my #OOTD will typically be a dress.  If I am headed to a yoga class, I'll be decked out in spandex head to toe.  If I am just hanging out at home on a lazy Sunday, you'll find me in my comfiest pair of PJs.
Step 2: Have a Hot Beverage
No matter what time of the year it is – summer or winter, I will often begin my day with a hot beverage.  There is something comforting in having something warm in your system at the beginning of the day.  My newest home coffee brew is a bit unexpected – I have been making the new Mcdonald's McCafé Premium Coffee, which is now available in grocery stores, as ground coffee, as well as in formats suitable for both the Keurig and TASSIMO devices.
Step 3: Walk the Dog
I also walk my dog Teddy every morning, rain or shine.  Because he's stuck at home for the majority of the week, I try to take him for more of an exciting adventure on the weekend.  If we plan on going for a longer walk, I'll bring my coffee in a stylish to go coffee container.  My go-to tumbler is a neon pink Kate Spade tumbler.  This past weekend was unusually sunny for end of summer, so we decided to take a longer loop through Downtown Vancouver, around False Creek, Science world and Olympic Village.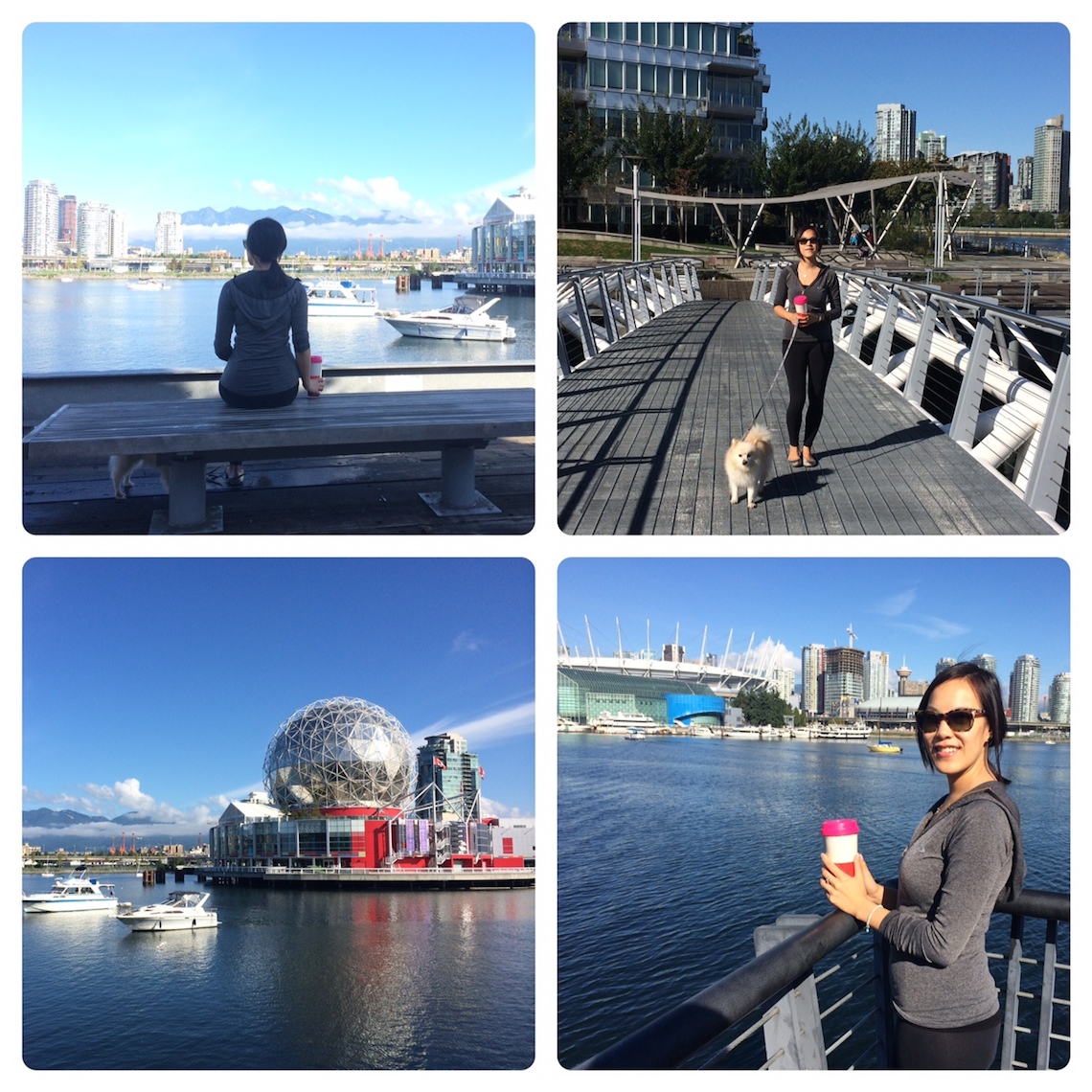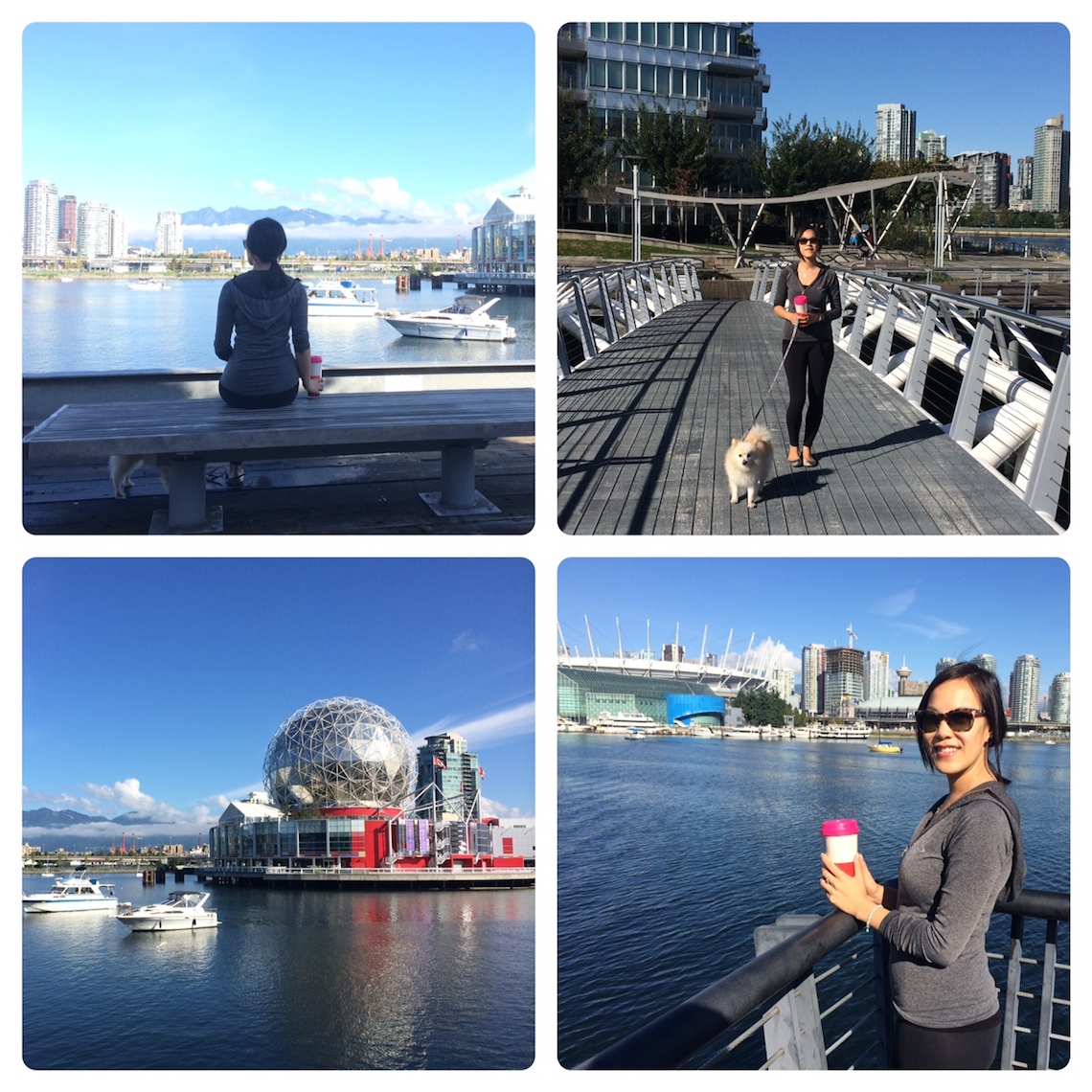 Step 4: Do Yoga
My yoga studio is in Yaletown and hot yoga is my class of choice.  It's not great to eat a big breakfast before, so what I do is eat something light before class – like a banana or some yogurt.  Then I'm ready to "Namaste and Shavasana" for the rest of the morning.
Step 5: Have Brunch
After working up an appetite from walking Teddy and/or doing yoga, my morning continues with brunch.  Since the introduction of Modern Mix Vancouver's Weekend Brunch Series, we've had the opportunity to check out over 20 brunch spots in Vancouver, reviewing everything from vegetarian brunch, to Caribbean-inspired brunch. Weekend brunch is usually my time to catch up with the friends I didn't seen during the week.
And that's our weekend morning routine in a nutshell!  If you want to win a TASSIMO single-serve coffee brewer and coffee goodies from McCafé, so you can add to your morning routine, stay tuned on Modern Mix Vancouver, we'll be doing a giveaway later this week.