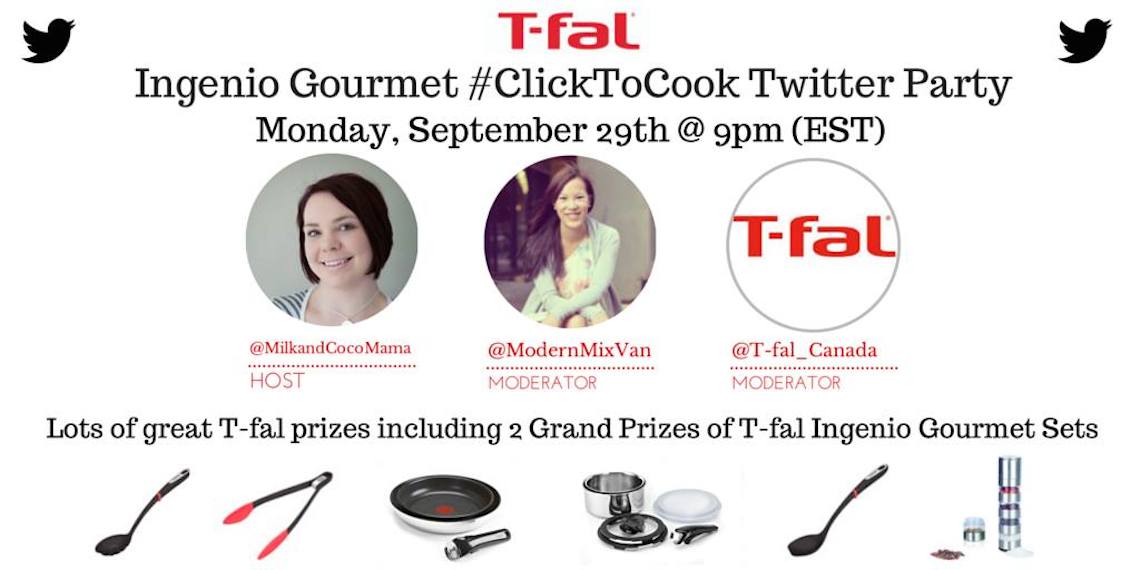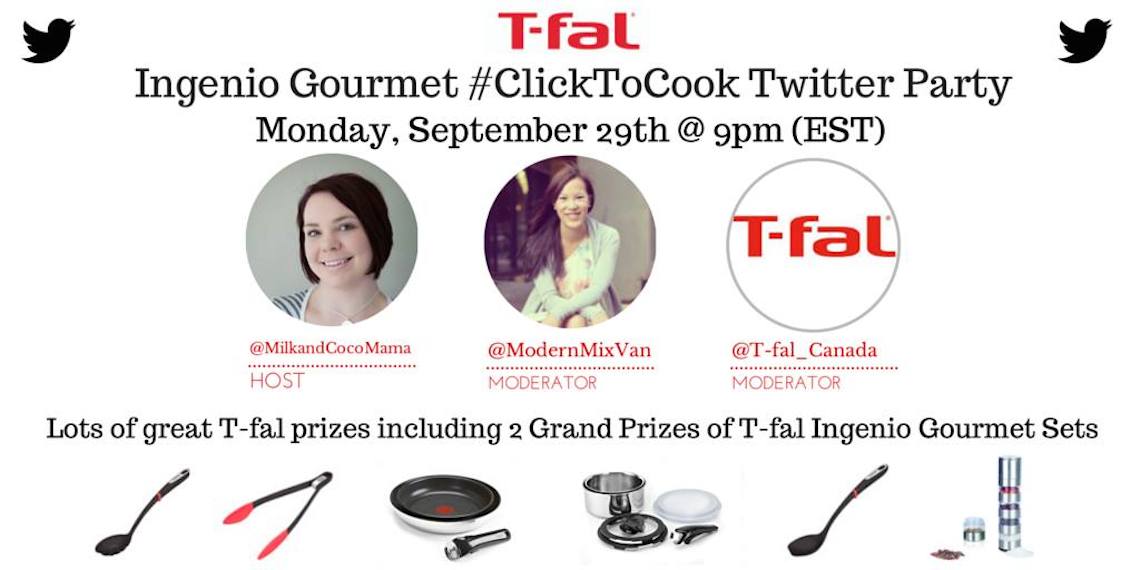 Join lifestyle bloggers Vanessa of modernmixvancouver.com and Amy of MilkAndCoco.ca in an upcoming Twitter party on Monday September 29 at 6pm PST. Sponsored by the T-fal Ingenio Gourmet Collection, this is a Canada-wide party with several prizes which will be given away, including 2 Grand Prizes of T-fal Ingenio Gourmet Sets.
Vanessa is an active Vancouverite who lives in a 500 sqrft apartment with limited space, Amy is a busy Toronto Mom with two kids and is always on the lookout for new, organizational methods. Learn about how the T-fal Ingenio Gourmet Collection works for us, and join our Twitter party for your chance to win prizes.
T-fal #ClickToCook Twitter Party Details
You must register HERE to be eligible for prizes.
For "Link title or blog name" put your twitter handle: @YourName.
For "Link" it is your Twitter link: http://www.twitter.com/yourname.
Twitter party is on Monday September 29, from 6pm PST to 7pm PST.
Here are our Twitter handles:
@ModernMixVan
@MilkAndCocoMama
@Tfal_Canada