The International House of Pancakes, more fondly known as IHOP to its customers, has been operating for 45 years in Canada, with six locations in the Vancouver Lower Mainland. Modern Mix Vancouver recently had the opportunity to attend a tasting at their West Broadway and Oak location for Waffullicious Waffles, the newest item on the IHOP menu.
The event featured two Waffullicious Waffles: Bac' n' Cheddar and Very Blueberry Cheesecake.  It was revealed to us that these two menu items took 18 months of research and preparation in consideration of finding flavours which must resonated with their customers.  What sets these new Waffullicious Waffles apart from regular waffles, is that their ingredients are baked right into the batter.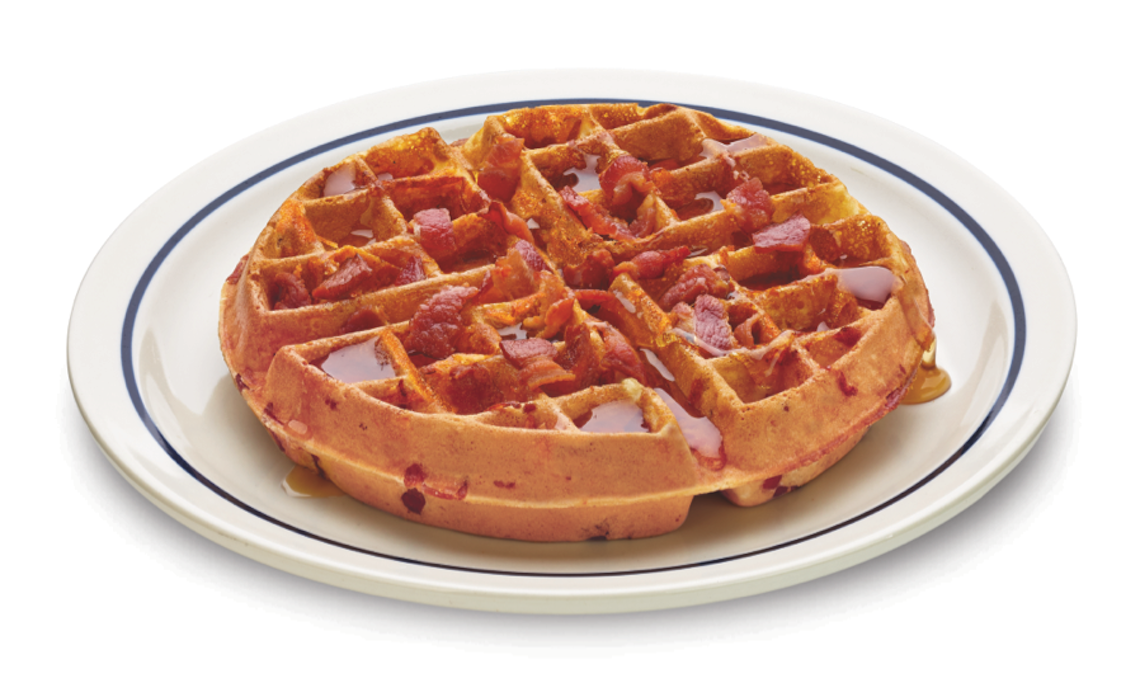 The Bac' n' Cheddar' Waffle was savoury with crispy bacon bits and perfectly melted cheddar throughout the waffle that gave a crispy, golden texture throughout the soft, fluffy waffle. The waffle was topped with bacon bits, which gave it a nice smoky finish alongside the old fashioned syrup. To be exact, one full waffle receives 2 oz of cheddar cheese plus approximately 1.5 oz cooked bacon in the batter.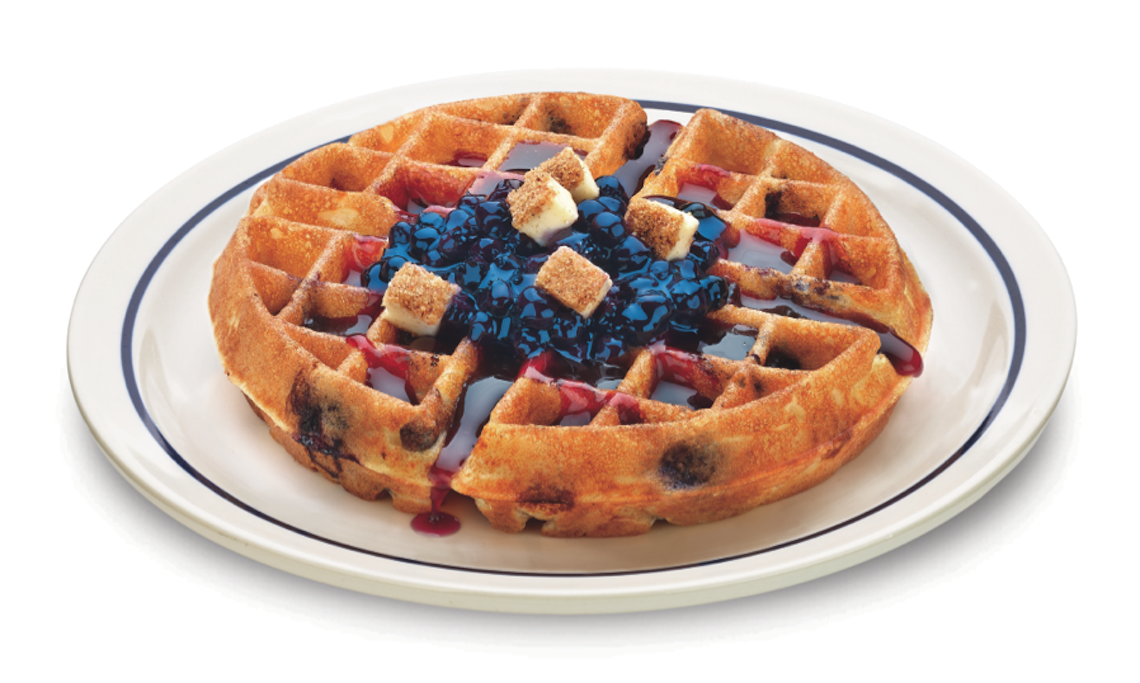 In contrast, the Very Blueberry Cheesecake Waffle was moderately sweet, with cheesecake chunks immersed within the waffle…18 small cheesecake chunks inside and 5 on the outside to be exact! I preferred the blueberry waffle with my preference for sweet over savory waffles. I also quite enjoyed eating the cheese bits throughout the waffle.
There was a choice of 4 different syrups to go with the waffles: butter pecan, blueberry, strawberry and old fashioned. I chose to stick with the old fashion syrup to savour the ingredients in the batter.
With a vision with plans to explore a more Canadian-diverse menu, I'm excited to see what IHOP has in store next on their menu.  All in all, the tasting event experience was lovely with the two contrasting waffullicious waffles, and they are now available for you to order the next time you're at IHOP in Vancouver.
By Michelle Wong, Guest Contributor for Modern Mix Vancouver