Playing tourist in our own city, Modern Mix Vancouver recently had the opportunity to visit Capilano Suspension Bridge Park, one of Vancouver's most iconic attractions.  I can't even remember the last time I visited the park, but celebrating its 125th anniversary this year, I can definitely vouch for the fact that things have been upgraded since I was last here.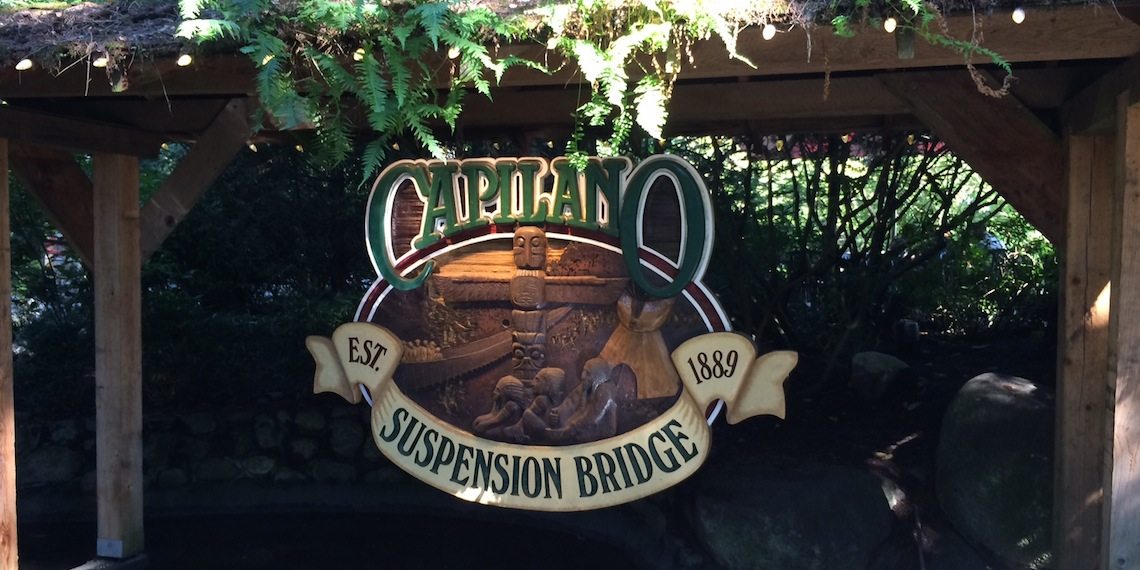 Capilano Suspension Bridge Park is a outdoor museum, a scenic walk, and a history lesson all in one. Despite being touted as a top tourist attraction, there are actually several perks for BC residents for visiting this park.  As we share our experience on Modern Mix Vancouver with you, we'll also be listing out some of the perks for BC residents.
BC Resident Perk #1:  As BC residents, we can enjoy unlimited admission to Capilano Suspension Bridge Park for one full year from date of our admission purchase. Enjoy all of the benefits of a yearly annual pass for the price of one day's regular admission.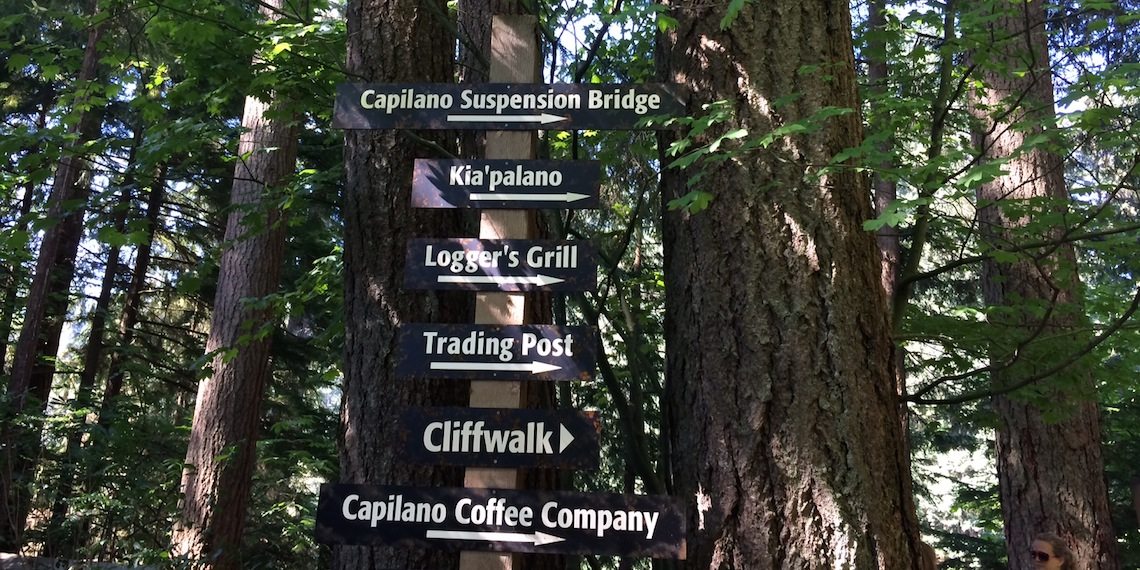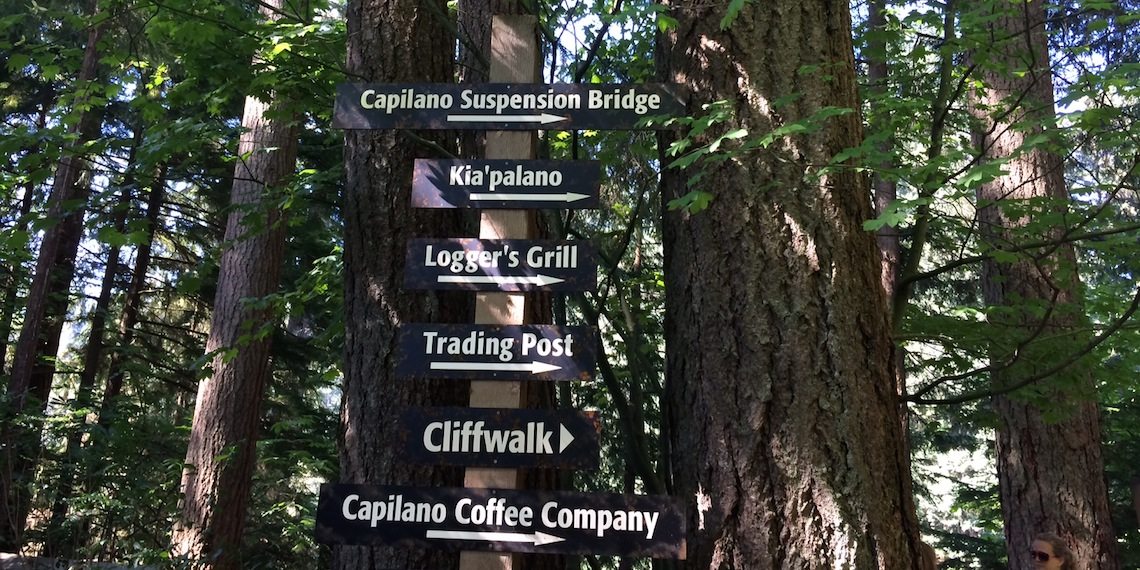 The entrance of the park begins with an outdoor museum exhibit, showcasing the vast history of Capilano Suspension Bridge.
in 1888, 6,000 acres of land on either side of the Capilano River was purchased by George Grant Mackay, a Scottish civil engineer and land developer.  The original bridge was built a year after, a suspended footbridge made out of hemp rope and cedar planks stretched across the canyon.  Over the next century and countless colourful stories later (including a love story and an advertising campaign announcing the "eighth wonder of the world") the Capilano Suspension Bridge Park was inducted into the Canadian Tourism Hall of Fame in 2007.
In addition to the main Suspension Bridge (which I won't go into detail about because that's all anyone ever talks about) there are two newer bridge-inspired walks through the park.
Treetops Adventure offers a squirrel's eye view of a thriving coastal rainforest among 1300-year-old old Douglas Fir trees.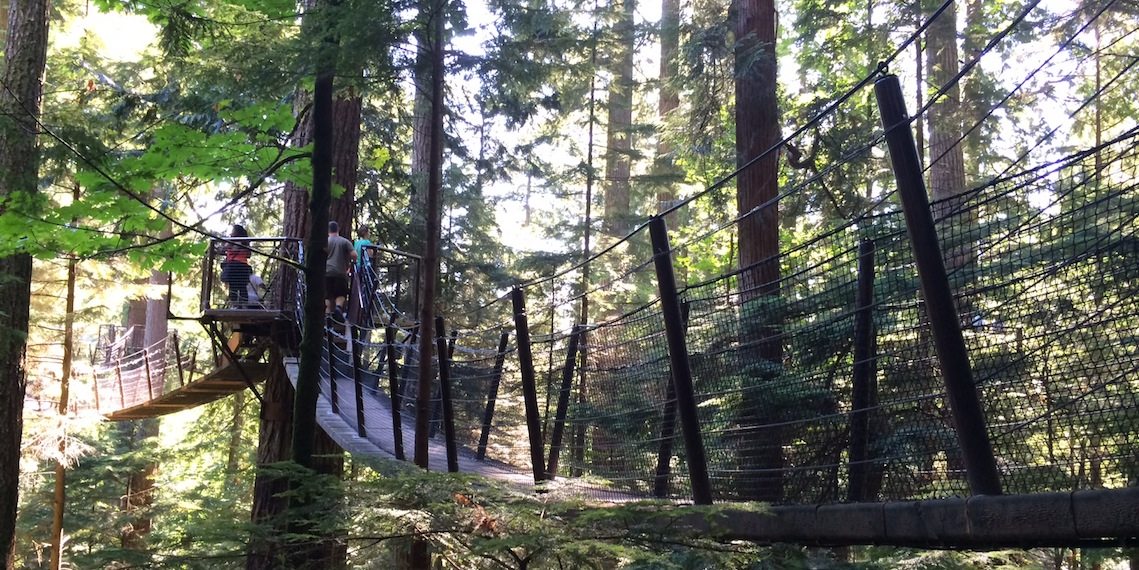 Meanwhile, Cliffwalk follows a granite precipice along Capilano River with a labyrinth-like series of narrow cantilevered bridges, stairs and platforms.
I can't say either of these experiences are thrilling or heart-stopping, but the walk was really beautiful and scenic (if you ignore the throngs of tourists).
BC Resident Perk #2:  As BC residents, we can visit Capilano Suspension Bridge Park year-round.  Peak season for tourism is of course during the summer months, but if you want to avoid the crowds, locals can visit during October, while the weather is still nice but the tourists have gone home.  Another great time to visit is in December for Canyon Lights.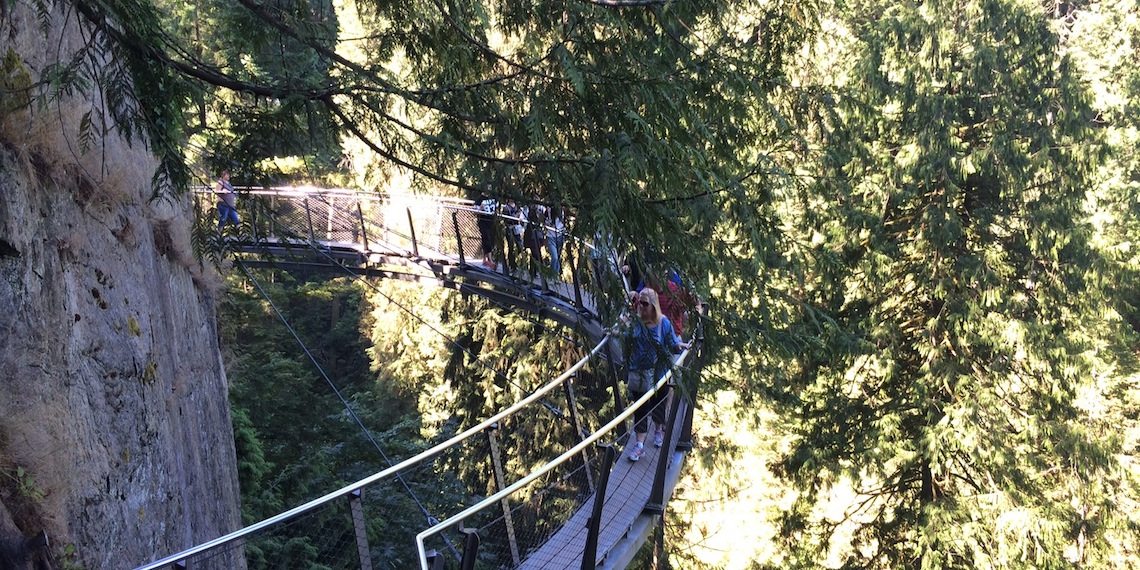 Other sections of the park includes the Kia'palano exhibit, which contains information about First Nations heritage and is full of opportunities for photos among totem poles.  There is also Raptors Ridge, where park staff members showcase birds of prey like the Harris Hawk and Great Horned Owl.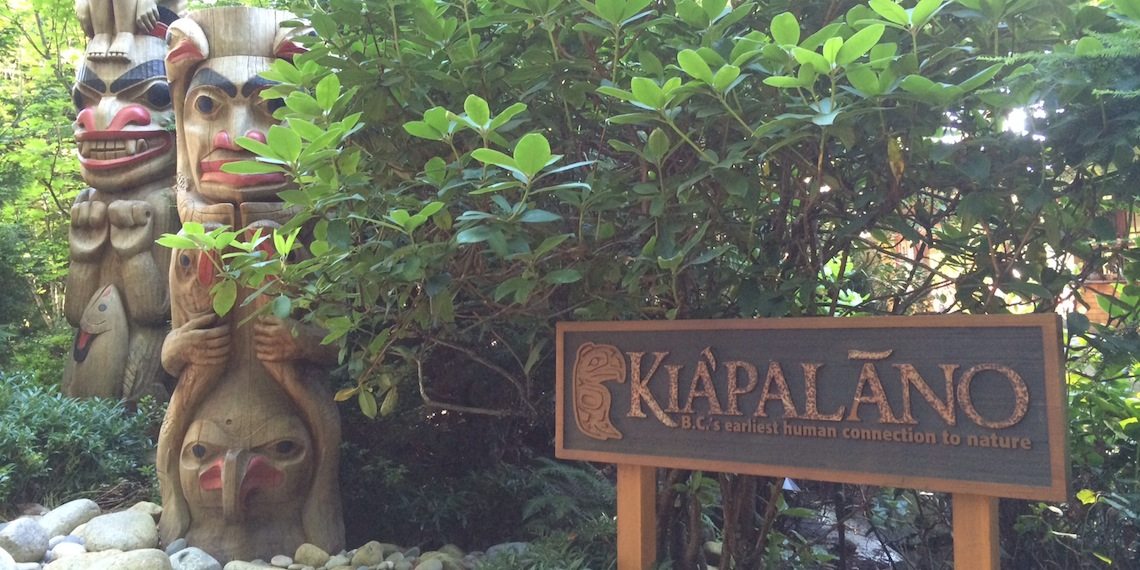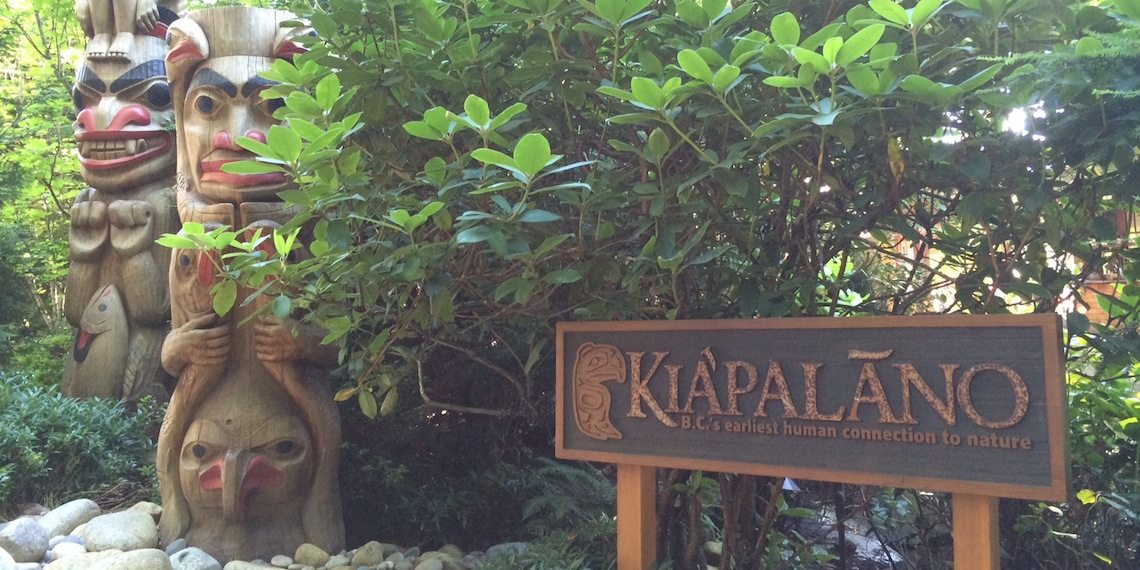 If you find the vast forests, mountains, lakes, rivers and oceans in BC beautiful and inspiring, you are definitely not alone.  Canadian painter Emily Carr, for example, travelled to BC at the beginning of the 20th century to visit First Nations communities and West Coast landscapes and these were the two themes which became the major focus of her paintings.
There is something bigger than fact: the underlying spirit, all it stands for; the mood, the vastness, the wildness." – Emily Carr
At the end of your visit, be sure to check out the Trading Post Gift Shop, which features Westcoast / Canadian clothing, accessories and souvenirs.  This is a great spot to pick up some Canadian goods including First Nations designs and specialty food products including home-made fudge, Roger's chocolates, maple syrups and smoked salmon.
BC Resident Perk #3: As a BC resident with the annual member pass to Capilano Suspension Bridge Park, we receive 10% off all regular priced items at the Trading Post Gift Shop.  We also receive 10% off food and beverage at the Capilano Coffee Company, Loggers' Grill and Bridge House Restaurant (excluding alcohol).
Capilano Suspension Bridge park is open year-round, hours vary according to daylight hours.  One adult admission (annual pass for BC residents) is $35.95.  If you have out of town guests wanting to visit, they'll receive 15% off their admission when entering with a BC resident.
BC Resident Perk #4: As a BC resident with the annual member pass to Capilano Suspension Bridge Park, we receive 15% off of regular admission for our accompanying out-of-town guests on future visits.