Modern Mix Vancouver was recently invited to experience a fitting session at the Mavi store in Yaletown.  Having worn Mavi jeans for over a decade, I was curious to see how their styles vary and see what advice the Mavi team would give to someone looking for a timeless pair of fall denim.
Many denim brands have have their moment of fame – remember those ridiculously overpriced Rock & Republics with Swarovski crystal accents?!  However, the flagship Mavi location in the heart of Yaletown on the corner of Hamilton and Helmcken Street has stood the test of time and continues to be a one-stop shop for Vancouverites looking for fit, style and value.
Each style of denim is labeled after a girl's name, like Serena, Alissa or Adriana, and varies in rise, wash and material.  Believe it or not, there is some sort of orderly fashion when it comes to trying on denim.
At the Mavi store in Yaletown, I knew I wanted a pair of skinny jeans, so from there I started by trying on different rises, beginning with the Serena's (low-rise), then moved on to the Alexa's (mid-rise), then onto the Alissa's (high rise).  In order to get a good comparison for materials, I then went on to the Mavi Gold collection, which is made with a thicker, premium material.
In the end, I left with the mid-rise Alexa's, in the Mavi Gold collection.  They fit like a glove on me, I didn't have any strange wrinkles or bunching around the knees, and the denim felt super durable.  I have a feeling these are going to be a fall wardrobe staple for me!
Now that I've found my fit with Mavi jeans, how about you?  See below for some denim options which would suit your style.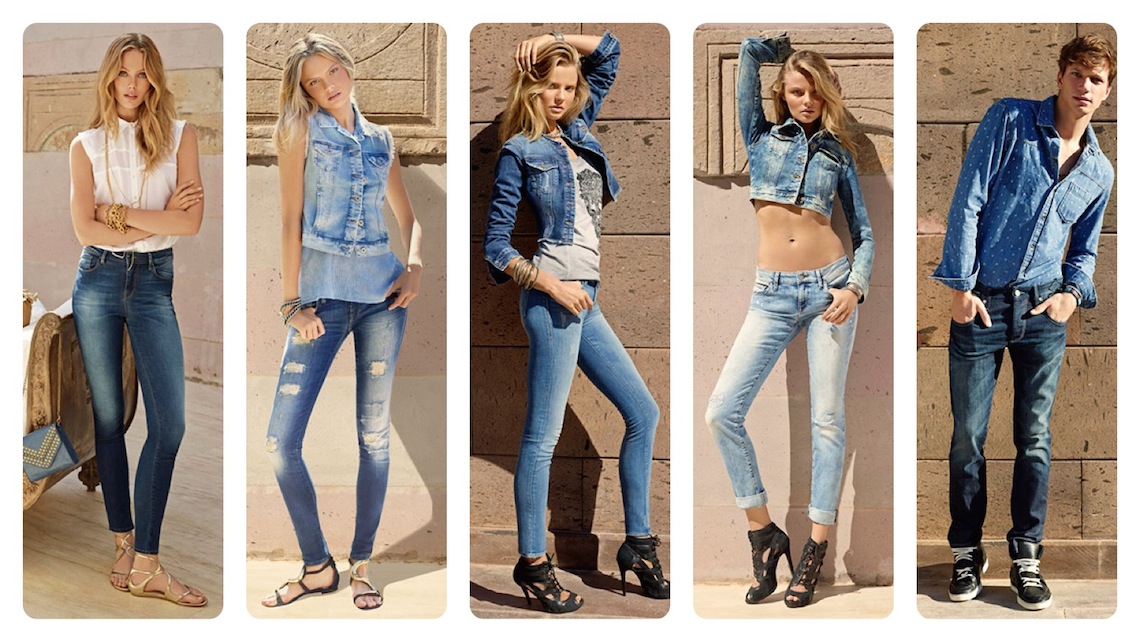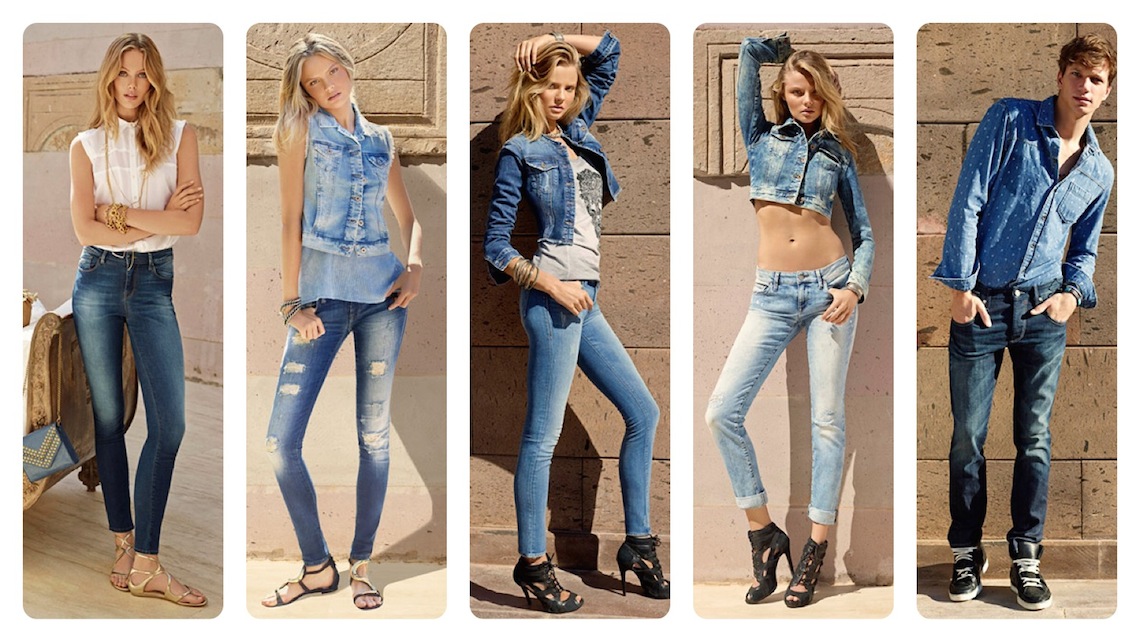 If you're looking for…
Denim to Pair with a Crop Top
If you've been blessed with (or worked hard for) a flat belly the Alissa's are a high rise, super skinny cut, which would be perfect for pairing with a crop top or tucking in a silk tank.
A Dressed Up Distressed Look
The Alexa in Partly Cloudy Artist Vintage is a mid-rise skinny jean with a moderate distressed look. Because they are a fitted skinny jean, the tears look purposeful and don't seem sloppy.
A Premium Fit
Mavi has their "Mavi Gold" collection, which is their gold standard for denim.  Priced at a higher price point, the fits are similar but the material is thicker and more durable yet still comfortably stretchy.
Jeans from Your Boyfriend
The Emma style are a slim boyfriend fit, mid rise but slightly less fitted through the thighs and calves. You can roll up the bottom cuffs and show off your heels.
Jeans FOR Your Boyfriend
Mavi also has quite an extensive men's collection.  Each style is named after a different guy's name, like Zack (regular rise, straight leg), Jake (regular rise, slim leg) and Daniel (low rise, skinny leg).
For a customized fit, Mavi also offers complimentary hemming for jeans purchased at their stores. There are currently two locations of Mavi in Vancouver – Yaletown (333 Helmcken Street) and Kitsilano (2128 West 4th Avenue).  Online shopping is coming soon.