The newest edition of the Keurig Brewing System in Canada is known as the Keurig 2.0, which does everything the original machine does, and more.  It's been several years since the original Keurig Brewing System launched, and loyal fans of it are antsy to see new upgrades and functionalities to better suit their lifestyles.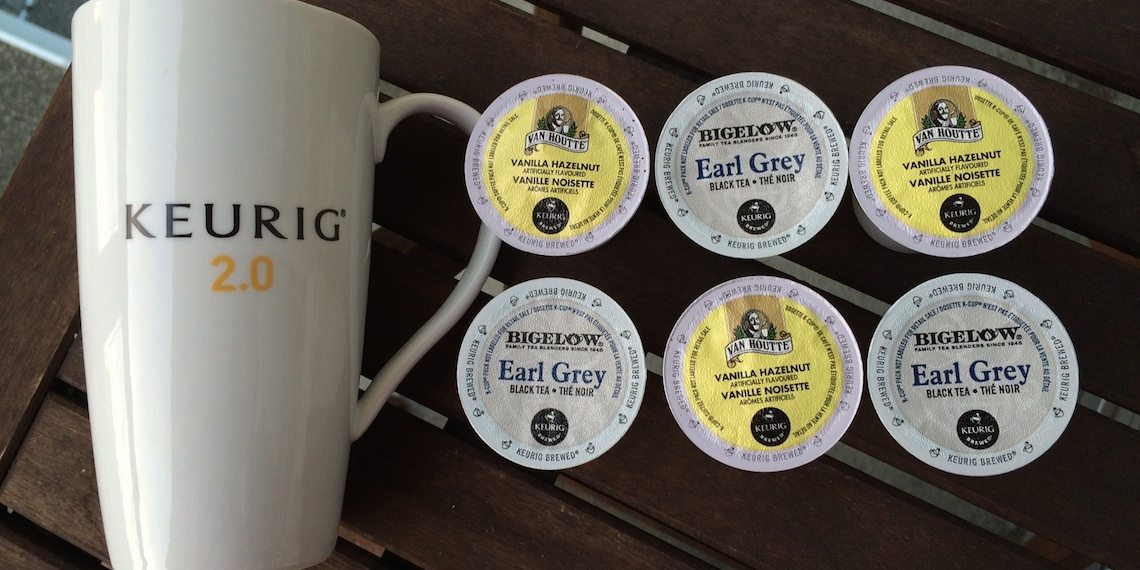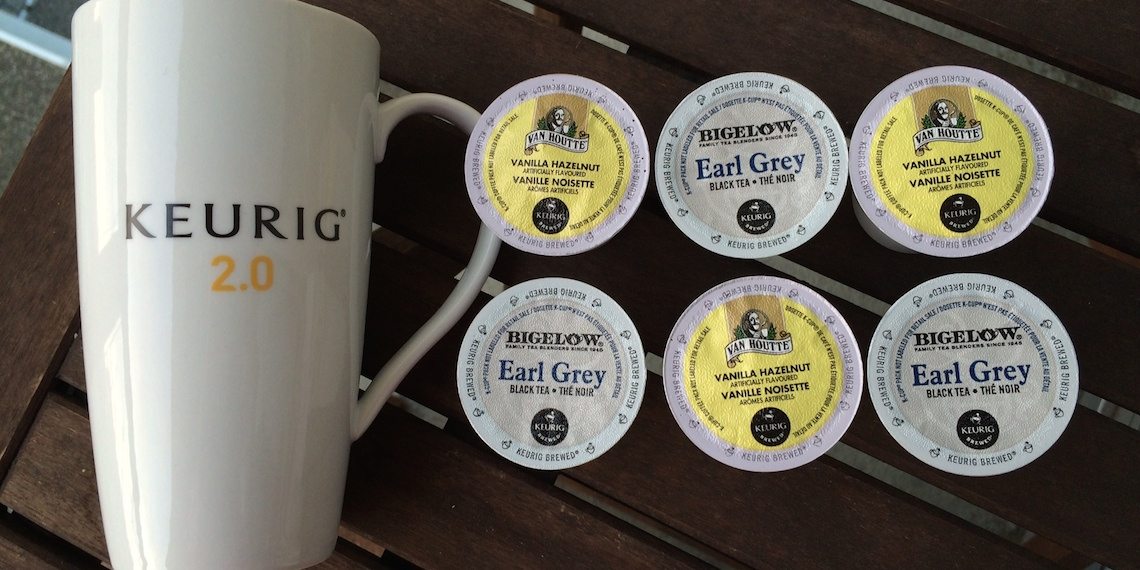 How so?  Take this example which I have witnessed first-hand.  My boyfriend's family hosts several dinner parties a year, and each dinner ends with conversations around the table complemented by tea or coffee.  However, it becomes a logistical challenge when you have multiple dinner guests all wanting the same decaf beverage, but only one Keurig machine which brews one beverage at a time.
"We've heard from Keurig owners and non-owners alike that the ability to brew a carafe of coffee is important to them, whether they're entertaining or just looking to experience a larger beverage quantity in the morning before heading out to work" – Stephane Glorieux, President of Keurig Canada
Like before, the Keurig Brewing System allows users to brew beverages at the touch of a button.  However, the most noticeable and practical change is that instead of only brewing a single cup beverage, the Keurig 2.0 offers the ability to brew not only a single cup but also an entire pot of coffee. Every version of the Keurig 2.0 comes with a starter carafe in the kit, a versatile black pot designed to slide under the Keurig coffee spout.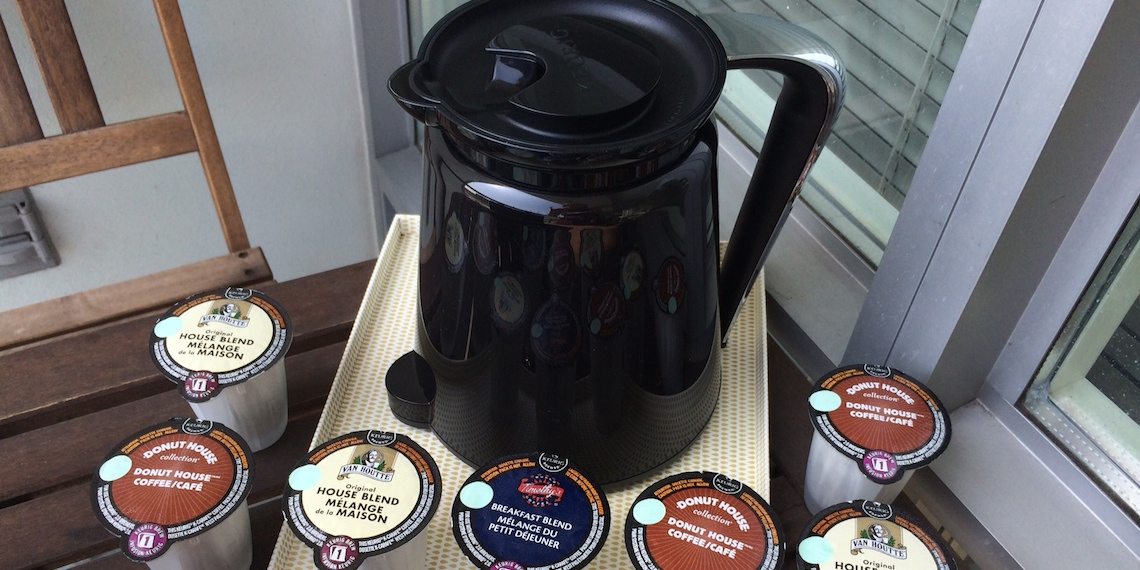 Although the Keurig 2.0 does take the original K-Cup pods for individual beverages, there is a new technology embedded into newer pods which allows the Keurig 2.0 to read the lid and deliver different settings based on your beverage.
The Keurig 2.0 is only compatible with the updated K-Cup pods. How can you tell the difference? The newer pods will have a light lavender or white ring around the pack and are officially Keurig certified with a black "Keurig Brewed" seal on the lid. Meanwhile, the K-Carafe packs are noticeably larger and will have a coloured dot on the top. With over 125 varieties from 20 different brands, you'll want the ability to program in different options for different beverages.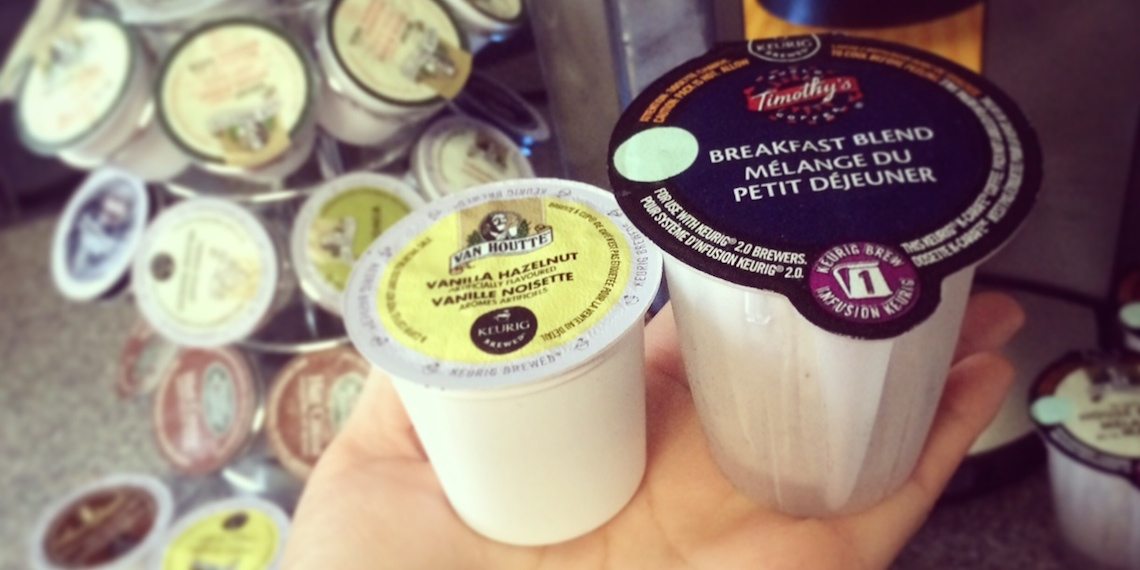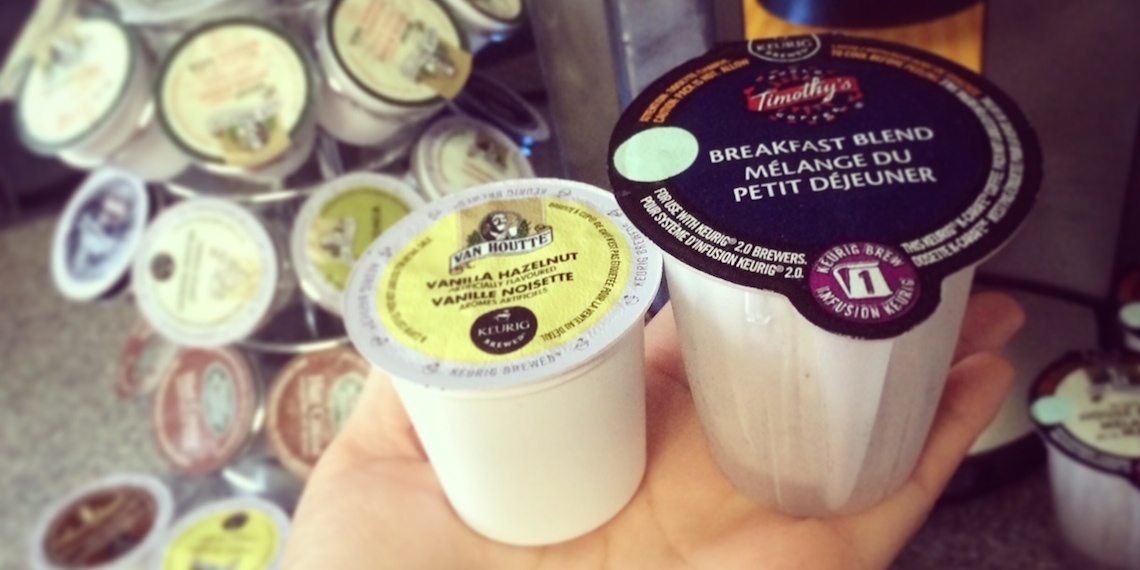 Taking a peek through the online Keurig Shop, I do see a very large selection of brands and brews that I hadn't noticed before. For example Wolfgang Puck, Krispy Creme, The Original Donut Shop, The Coffee Bean & Tea Leaf, as well as your classic picks like Timothy's, Starbucks and Green Mountain Coffee.
According to the Keurig customer service hotline, they have been slowly but surely replacing the old K-Cup packs at all retailers since January, and making sure the new K-Cup packs are as widely available as possible. However, if you run into the issue of having old K-Cup packs that you cannot use in your new machine, visit keurig.com/oops and they'll sort you out. That's exactly what I did because my boyfriend's family had previously purchased 100+ of the non-compatible pods at Costco, and Keurig offered us two complimentary boxes of the updated pods.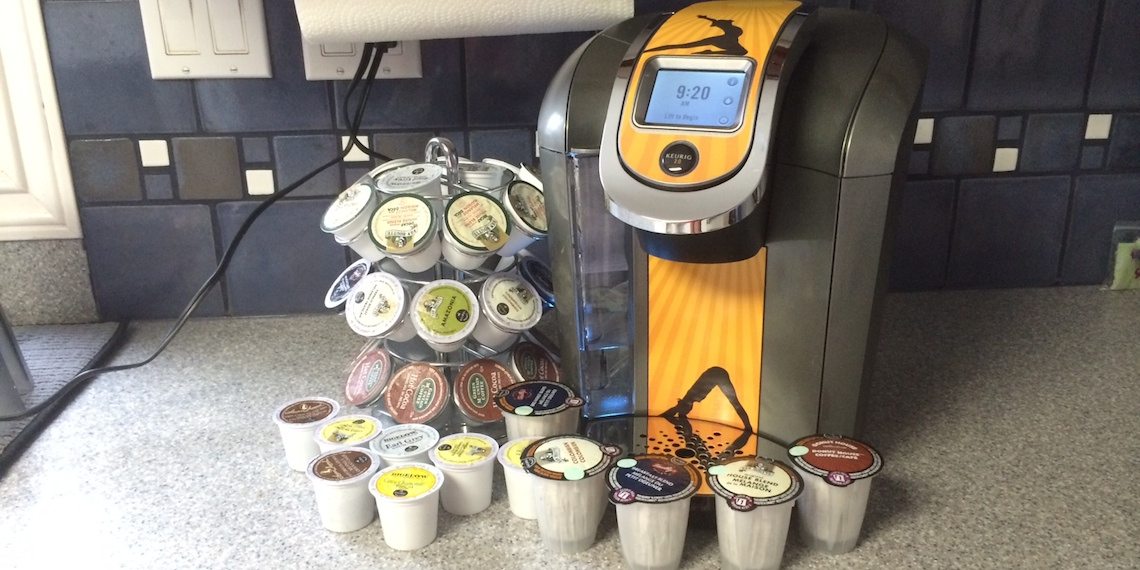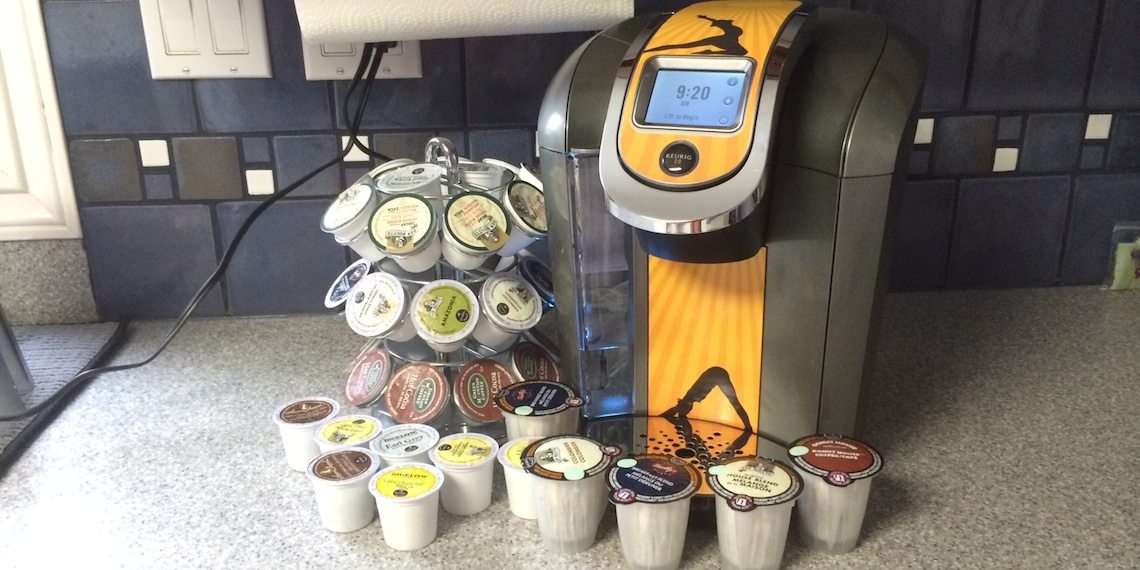 There are currently three versions of the Keurig 2.0 system, ranging from $150 – $200.  The most advanced version, the K550 (which is the version we tested) comes with the largest water reservoir system with a night-light and hot water on demand.
Retailers in Vancouver including The Bay, Canadian Tire, Future Shop, London Drugs and Sears carry Keurig products, however, you may want to call ahead to double check that the new Keurig 2.0 has arrived at their locations.