On the corner of Cornwall and Yew, The Local Public Eatery, more fondly known as just "LOCAL", has earned a reputation as a summertime hotspot due to its spacious patio, rotating craft beer menu, and proximity to Kits Beach.
Despite being frequented as a casual bar to watch the game, or grab a bite before going to the beach, LOCAL prides itself on its craftsmanship and commitment to freshness.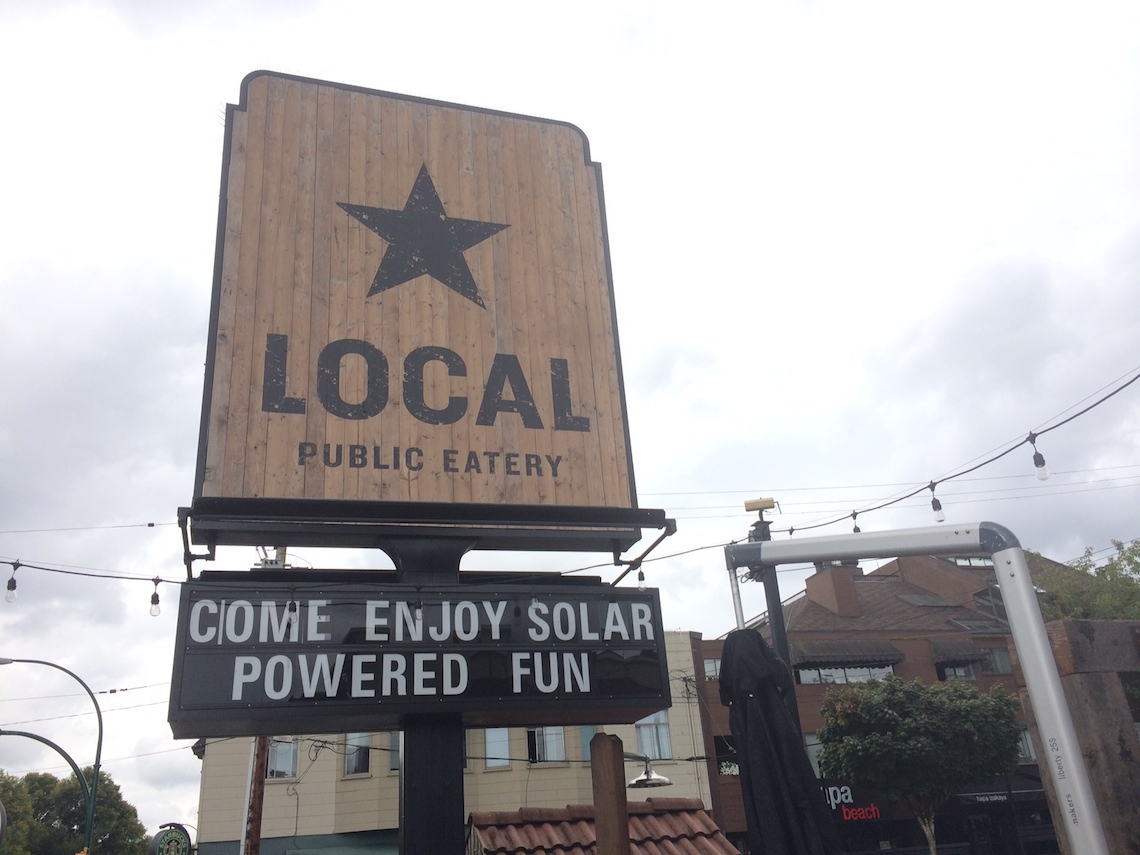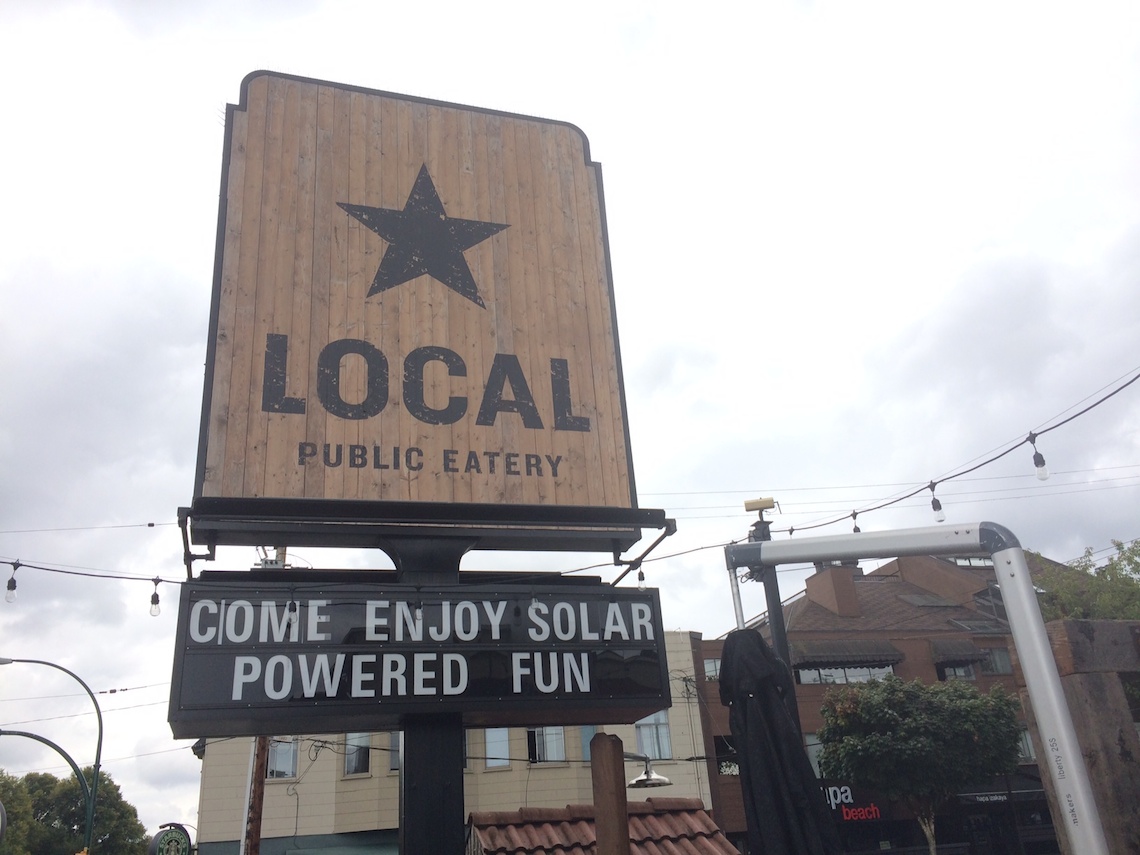 Modern Mix Vancouver had the opportunity visit LOCAL at the end of summer for our Weekend Brunch Series.  Despite being an overcast morning, we managed to catch some natural sunlight on its covered patio.  Please note that some of the portion sizes showcased below are smaller than usual, as we wanted to taste more dishes to share our thoughts with our readers.
We started off our brunch with a saucy plate of Huevo Rancheros, made with free range eggs.  The tortilla chips the dish came with was a perfect accompaniment for scooping out the beans and sour cream.  This is quite a hefty dish, so no surprise that this is the only item from LOCAL's brunch menu, which is available every day, for breakfast, lunch, dinner and any time in between.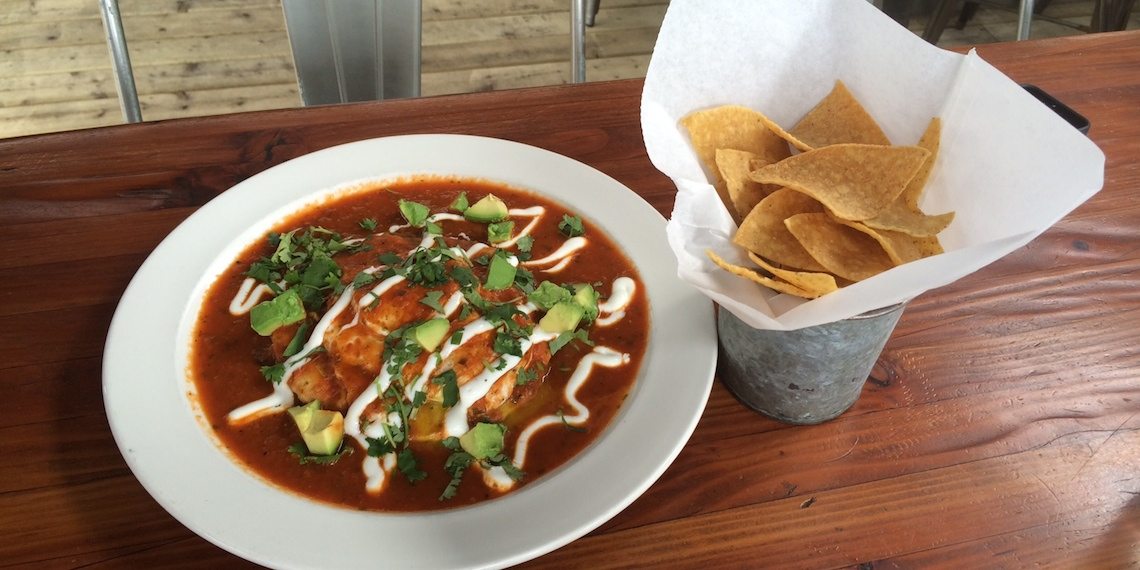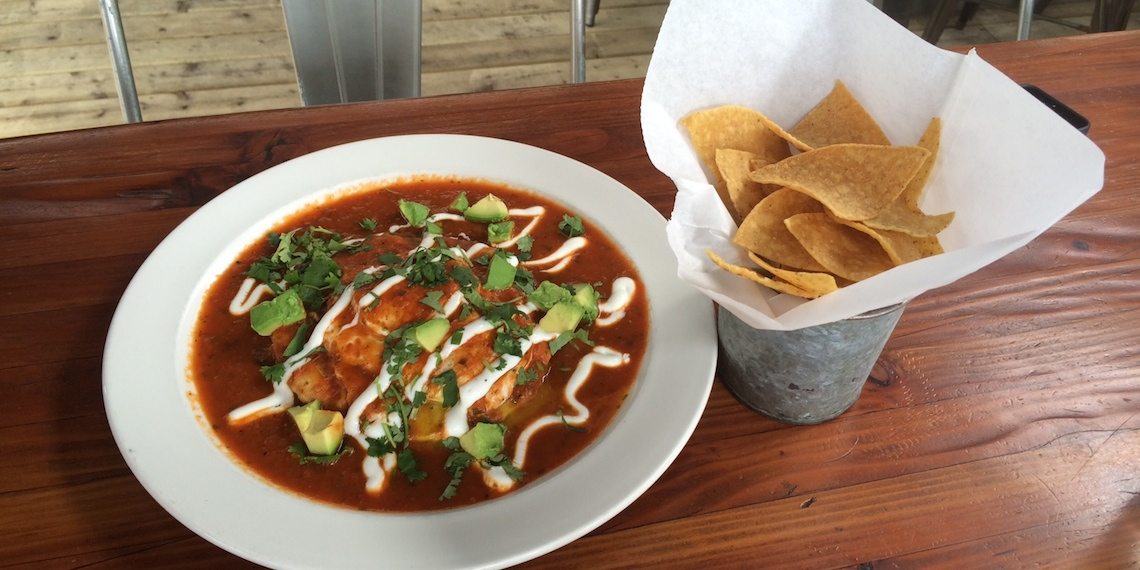 Next up, was the Fried Egg Sandwich, which had layers of lettuce, cheese, tomatoes, onions, egg, avocado and bacon, sandwiched between two buttery, grilled pieces of sourdough bread.  Every brunch item (except for the Huevo Rancheros) at LOCAL comes with a smoothie shot. The smashed potatoes on the side are boiled in-house, smashed by hand, and then deep fried and tossed in garlic.  This is my favourite brunch dish at LOCAL.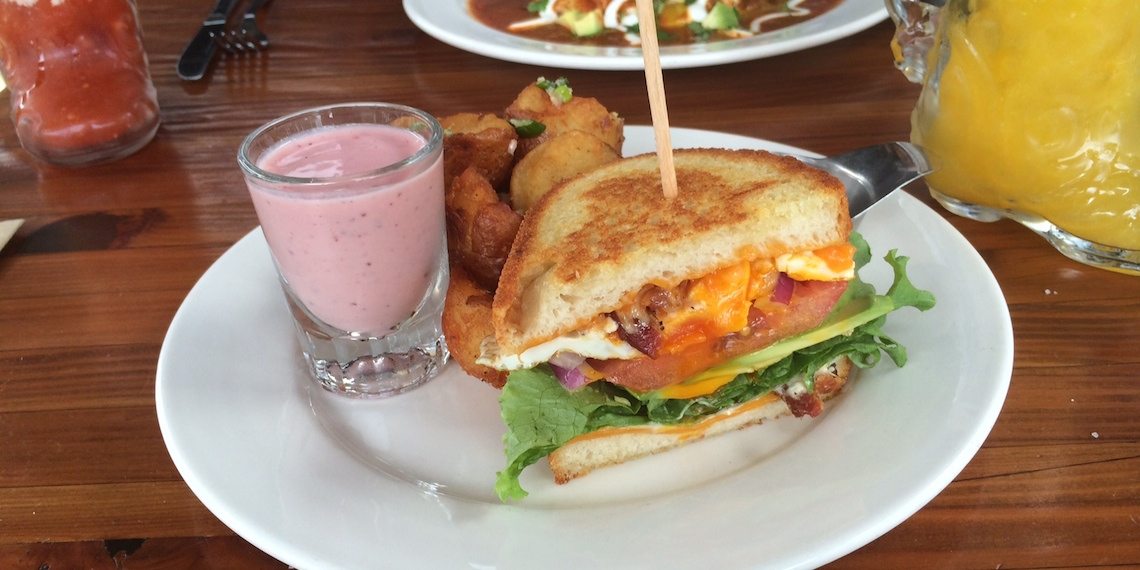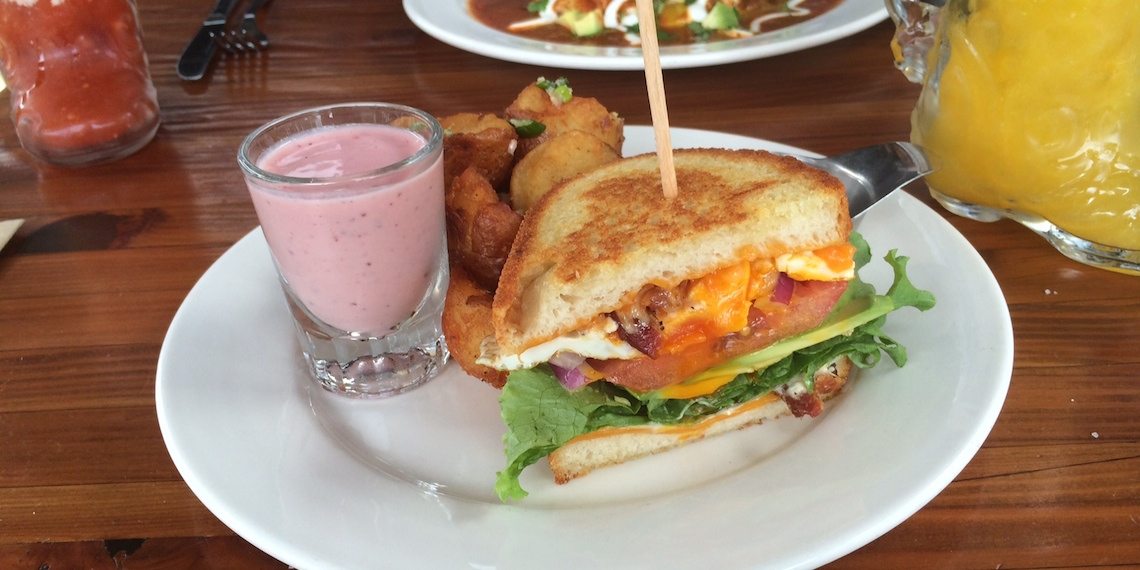 The Eggs Benedict we had were pretty standard with poached free-range eggs, back bacon and hollandaise. The English Muffin it came on was toasted which gave it a crunchy bite.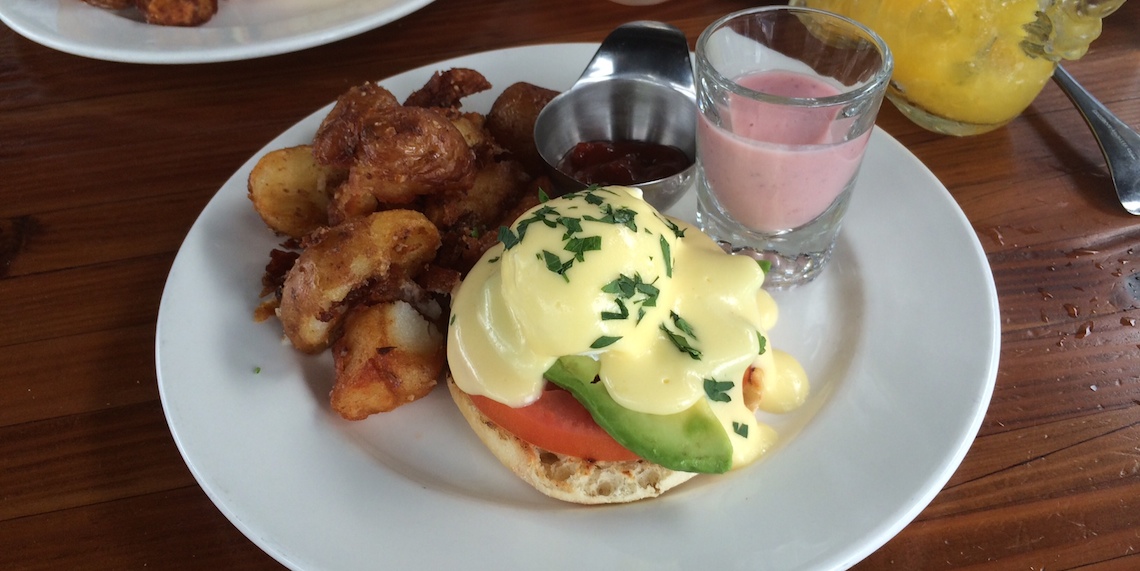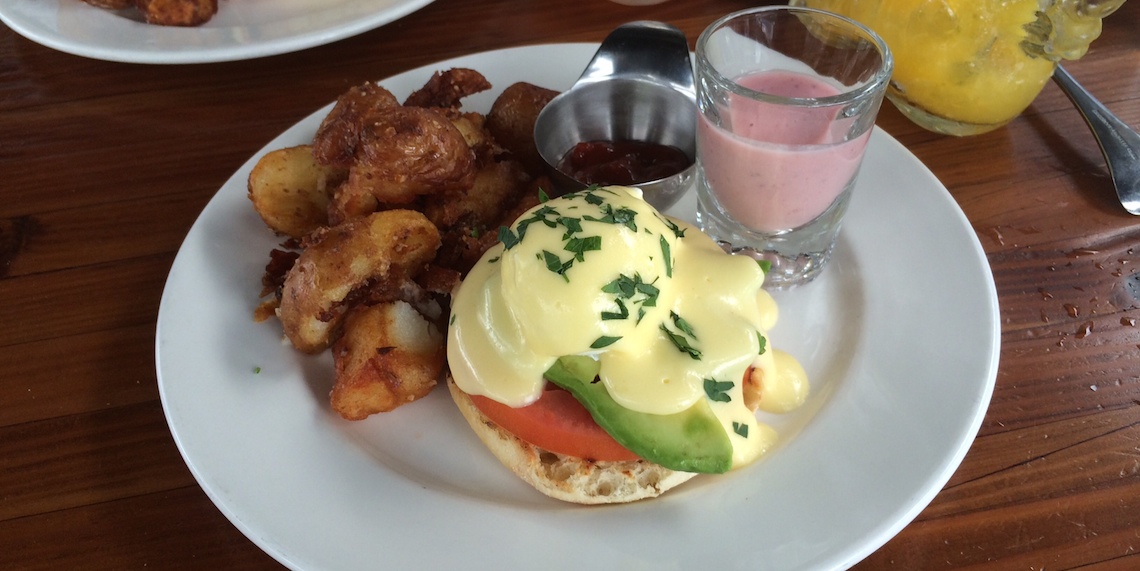 The only sweet dish on LOCAL's brunch menu are Banana Pancakes.  The icing sugar is a nice finishing touch.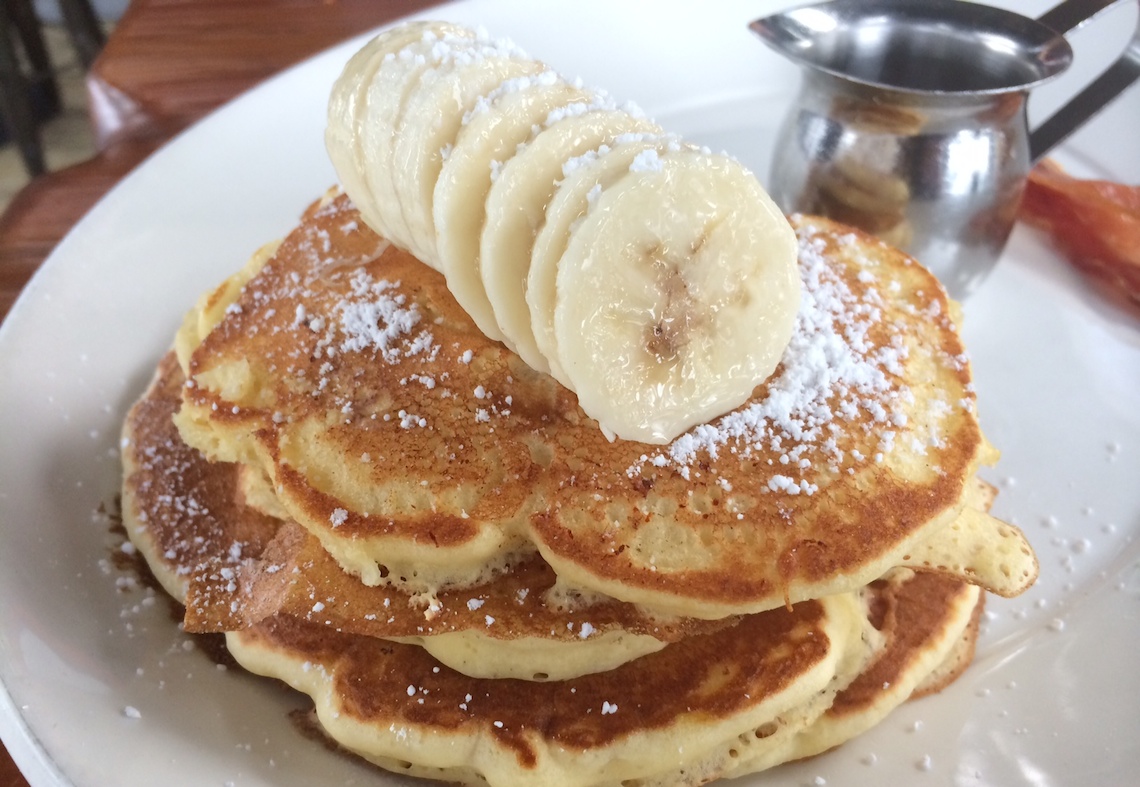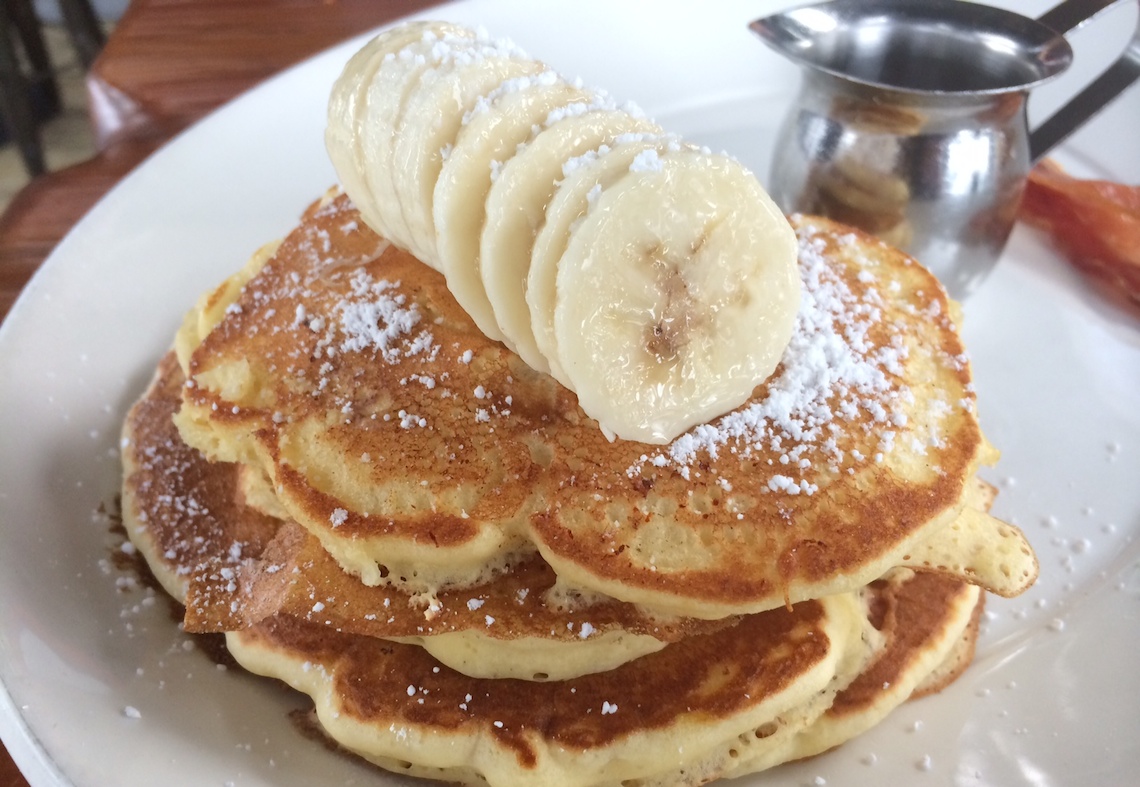 To wash it all down, we had a Caesar and a Breakfast Margarita, both of which were served in (of all things) a glass boot! Definitely a good photo opportunity for cheers-ing with your friends.  All of the cocktails at LOCAL are made with fresh-squeezed juice, giving them a more dynamic flavour.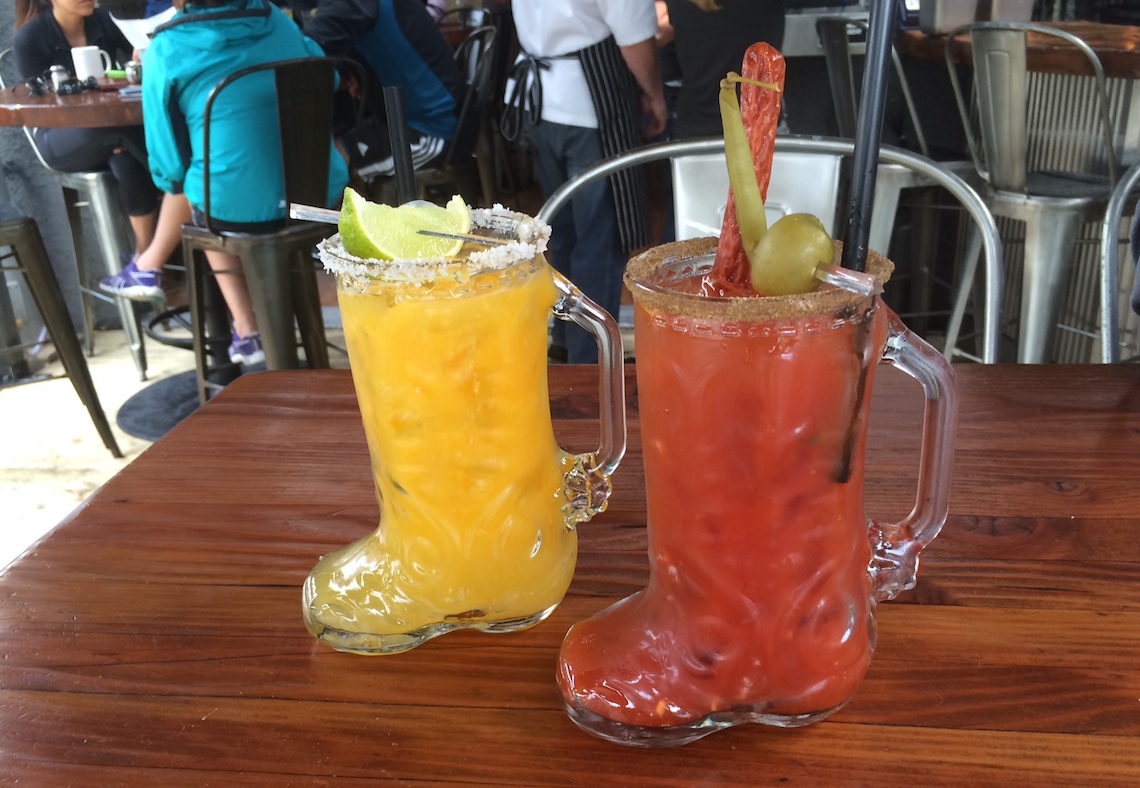 You can also take your pick from an extensive rotating chalkboard menu of craft beers available on tap.  At any one time, there are 7 types of craft beer available on tap, and as soon as one type is finished, it is replaced by the next up on deck.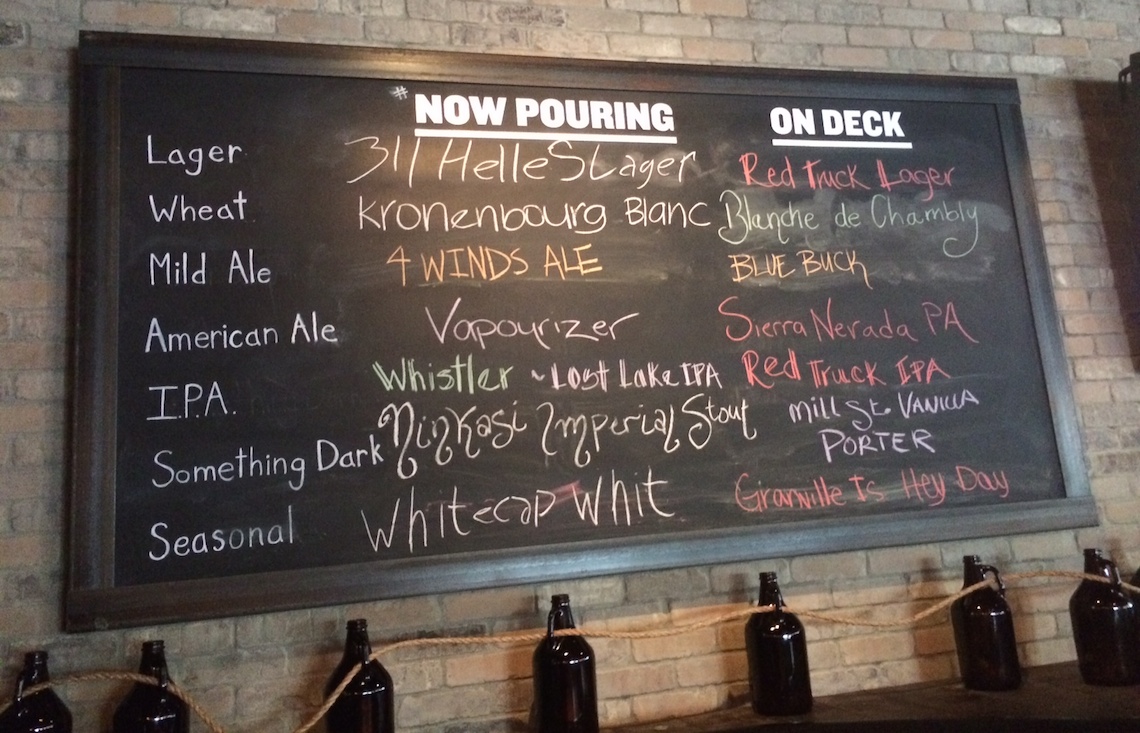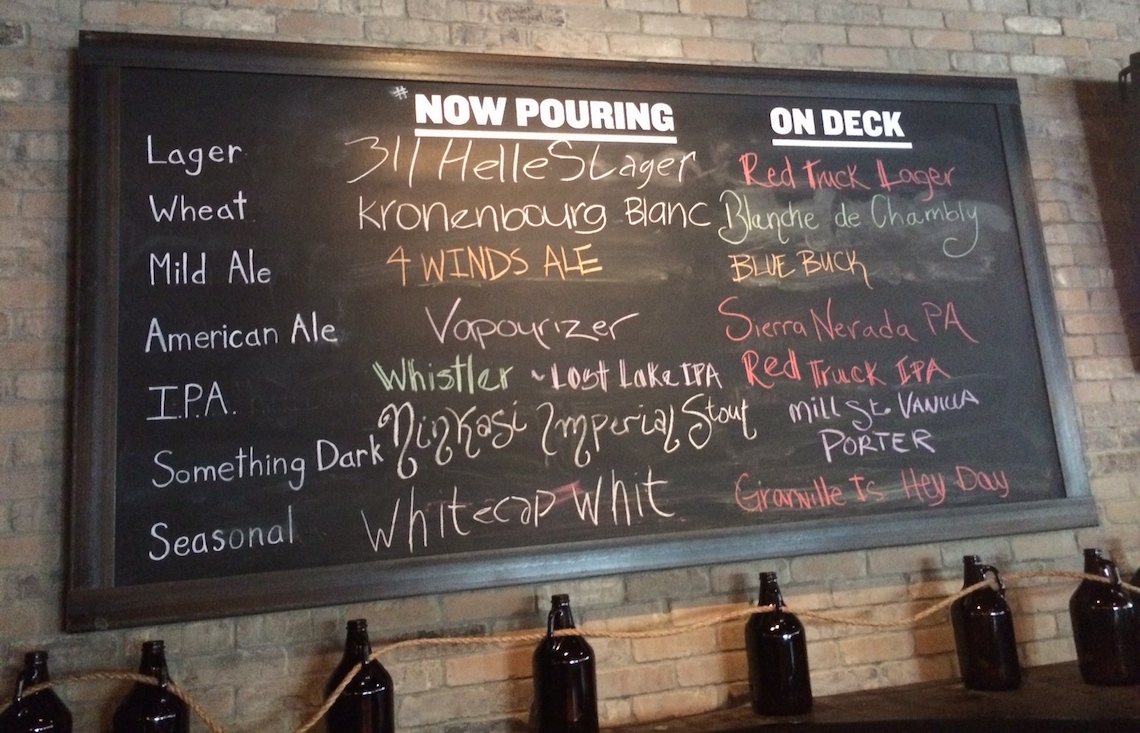 Brunch at LOCAL is served on Saturday, Sunday and Holidays from 10am to 3pm.  In addition to brunch, LOCAL is a great spot to watch sports, try craft beer, chill on the patio on a sunny day, or  to stop by before or after a day at Kits beach.  For more information and to see a menu, visit: localkits.com.