Earlier this year, Modern Mix Vancouver was invited by the T-fal Canada team to try out their new line of Ingenio Gourmet pots and pans.
Knowing how Modern Mix Vancouver constantly showcases our dining experiences, surely, if provided with the right tools, we'd be able to create some delicious dishes of our own. Because of its multi use properties, the T-fal Ingenio Gourmet collection makes cooking easy.
Modern Mix Vancouver's third featured recipe with the T-fal Ingenio Collection is a year-round dessert: a basil berry bake served with ice cream and caramel sauce.
I have always been a fan of fruity desserts – I find that they are lighter than something like a hunk of chocolate cake. This dessert is melt-in-your-mouth soft and jammy from the berries. Those with a giant sweet tooth can add ice cream or a homemade caramel sauce.
The dish is both baked and served in the same T-fal Ingenio pan, from oven to table.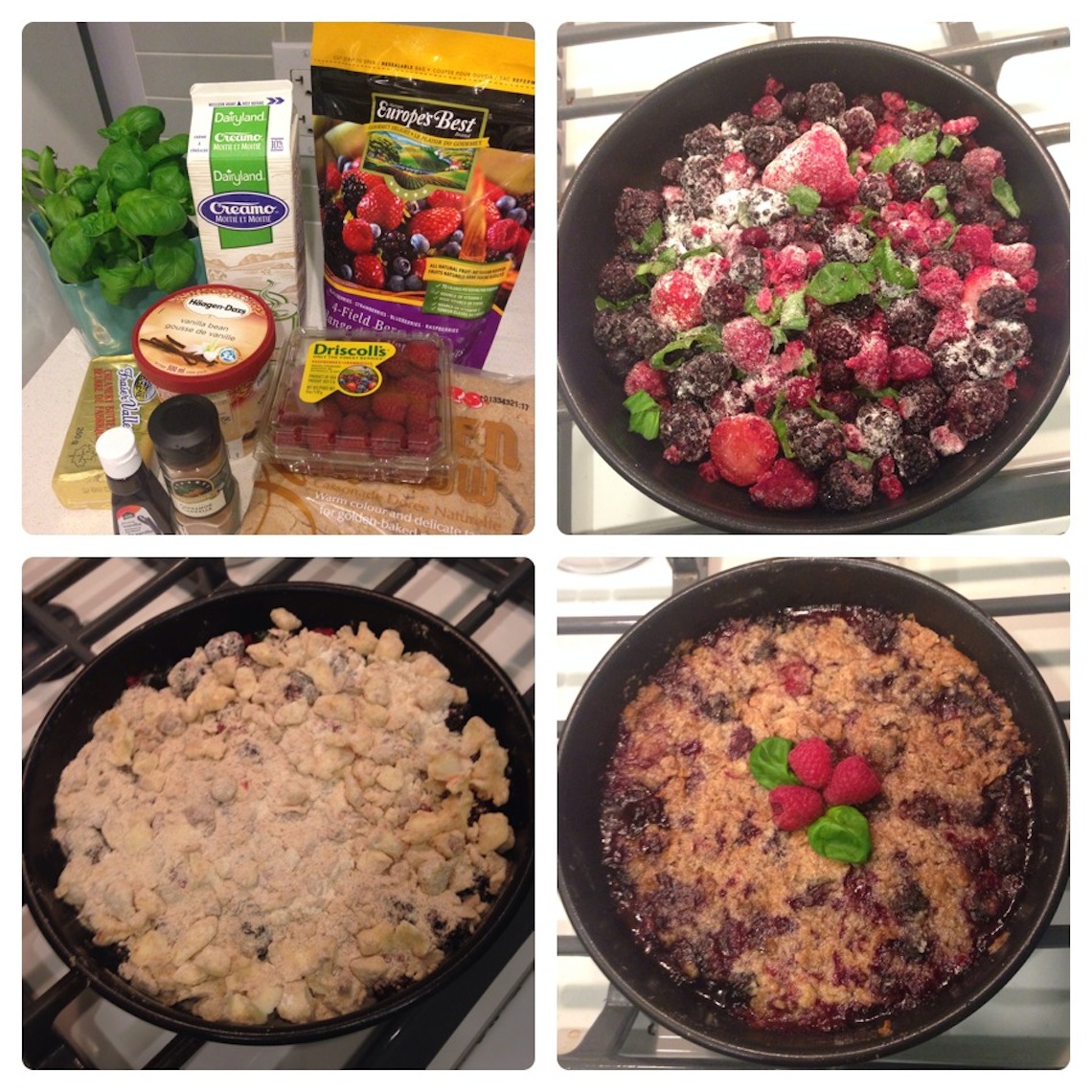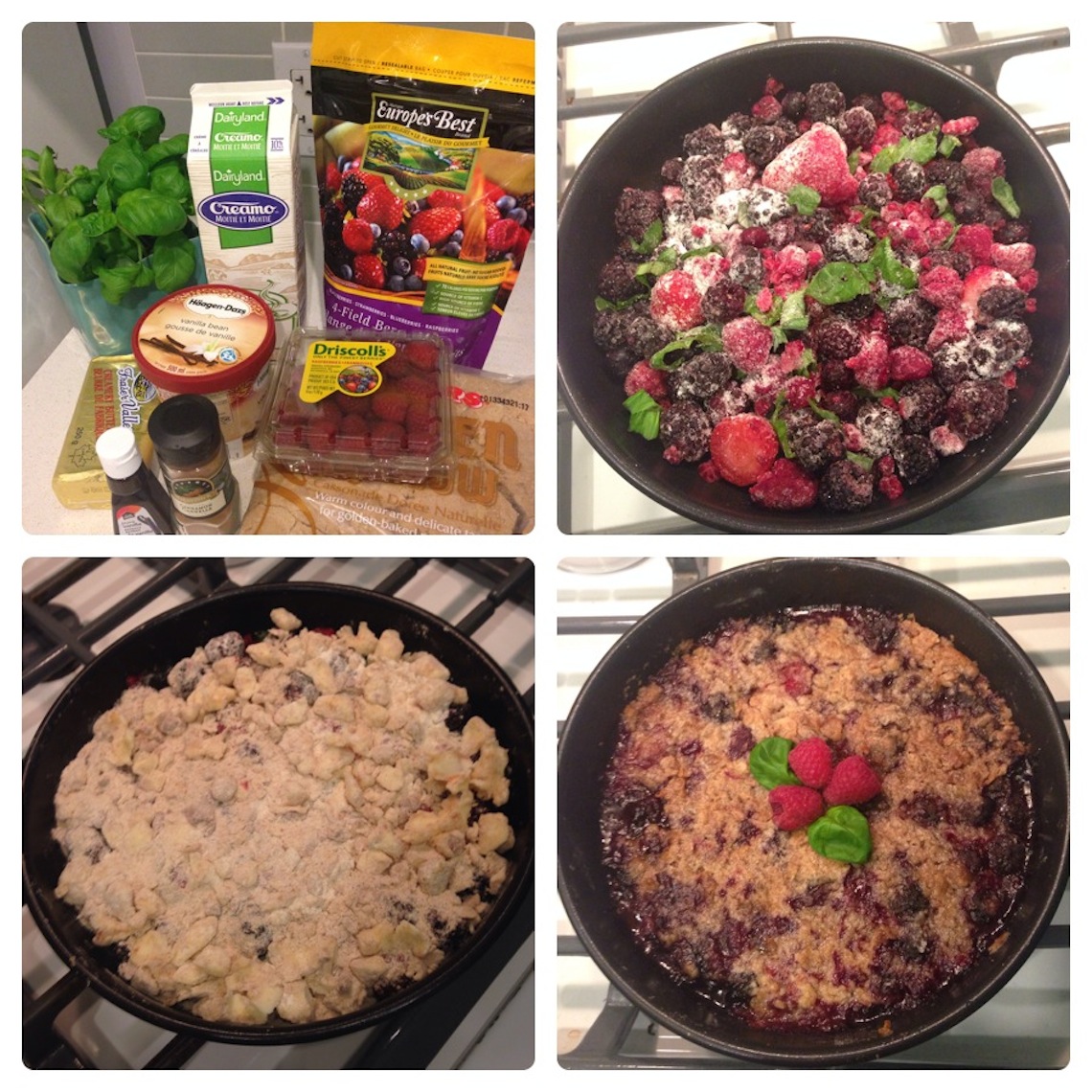 Don't forget that in September, as part of the T-fal #ClickToCook campaign, I will personally be hosting a dinner party for one lucky reader, featuring these recipes. Stay tuned to see how you can enter to win!
Berry Basil Bake, Served with Ice Cream and Caramel Sauce
3 Cups Mixed Berries (frozen)
Handful of Basil
1 Tbsp Granulated Sugar
1 Cup Flour
½ Cup Brown Sugar
1 Tbsp Cinnamon
125g Butter (half stick)
Ice Cream (for serving)
Fresh Raspberry (garnish)
Caramel Sauce
1 Cup Brown Sugar
½ Cup Half & Half Milk
125g Butter (half stick)
1 Tbsp Vanilla Extract
1) Preheat oven to 400F.
2) Place frozen berries and a handful of chopped basil in T-fal Ingenio frying pan. Toss with granulated sugar.
3) Mix flour, brown sugar and cinnamon together. Chop in coarse chunks of butter until coated with dry ingredients. Sprinkle mixture on top of berry and basil base.
4) Place into oven and bake at 400F for 45 minutes.
5) Meanwhile, make caramel sauce in T-fal Ingenio pot. Mix together brown sugar, half & half milk, butter and vanilla extract. Melt ingredients together on low to medium heat, for approximately 5 – 7 minutes (or until butter has melted into sauce).
6) Take berry bake of out the oven. Garnish with fresh raspberries and basil leaves. Place on pot holder and serve directly to table on pan.