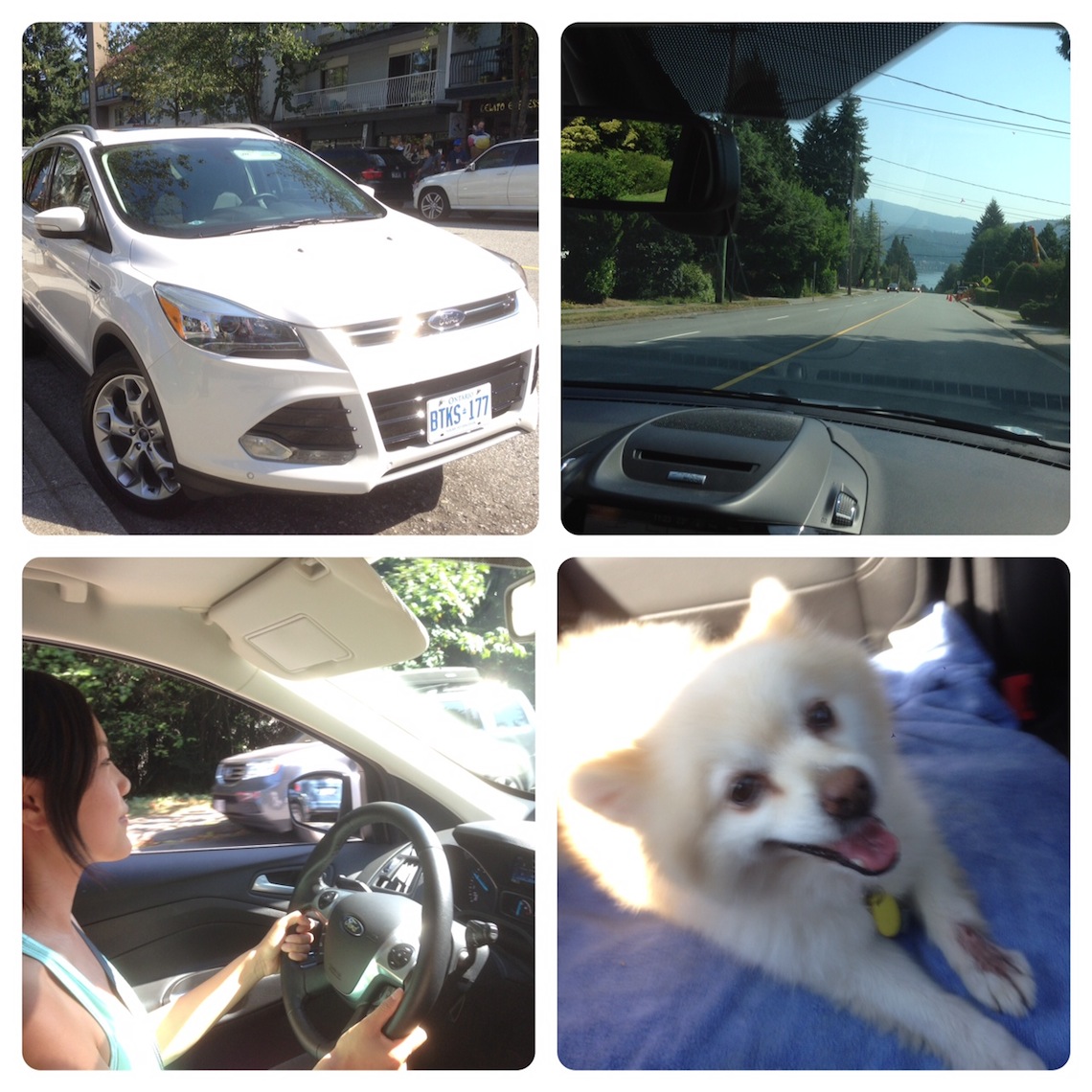 Courtesy of the Ford Escape, Teddy and I were able to "escape" our usual neck of the woods and go for a hiking adventure on one of my favourite pet-friendly trails: Quarry Rock in Deep Cove.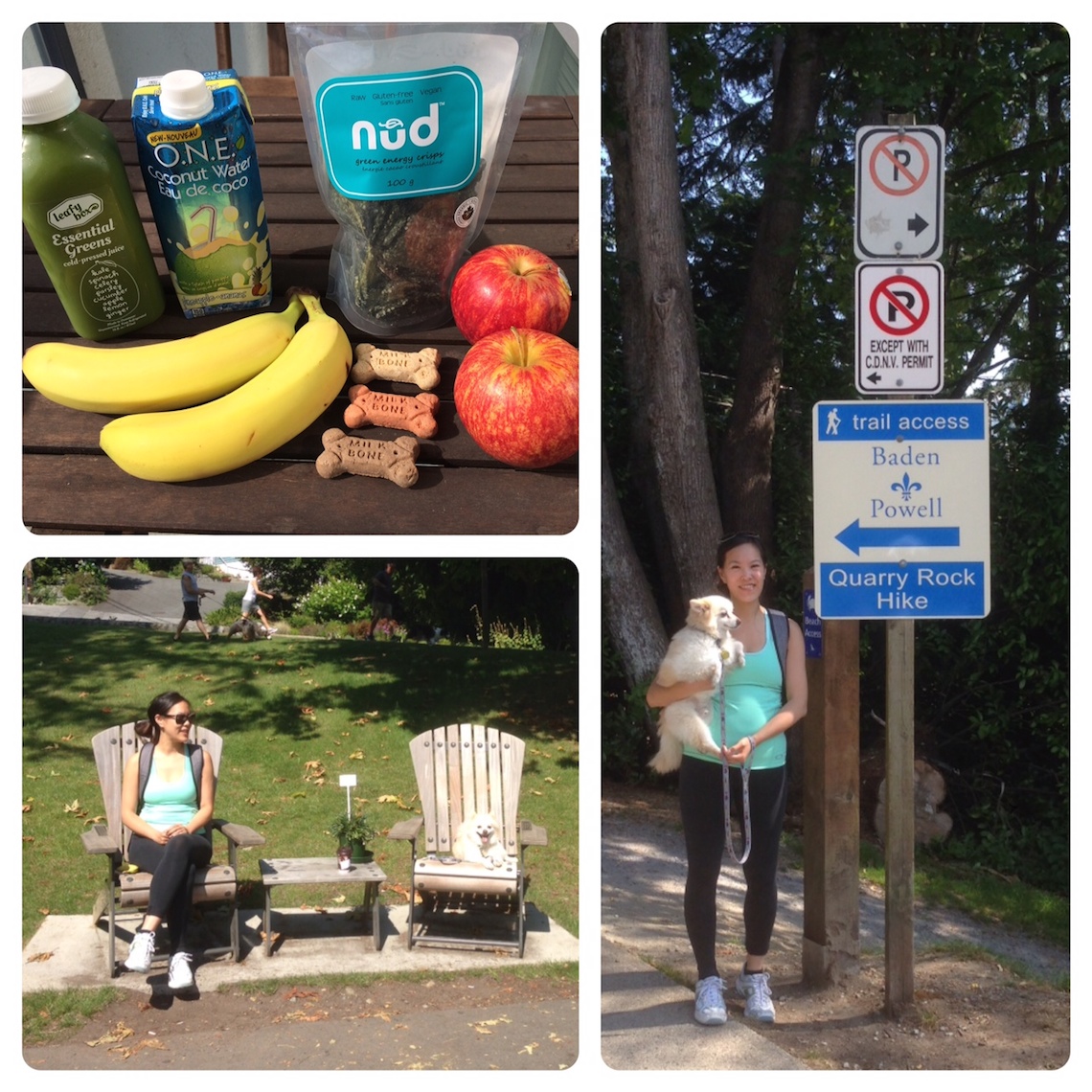 Then, onto the half-hour drive to North Vancouver.  Similar to the other Ford vehicle I test-drove in the past for Modern Mix, I love how the Escape is compatible with Sirius XM satellite radio, so we could listen to some commercial-free tunes on our way to North Vancouver.  I hope Teddy likes electronic dance music! As Teddy is a small dog, he sat on a towel in the backseat.  However, with a larger-sized dog, a vehicle with load-flat floor and seats, like the Ford Escape, can help to accommodate large pet crates.
The hike itself is one of my favourites because it's got a great view at the end of the hike, without the trail being too difficult.  The hike is made up of a series of short inclines and occasional stairs, and lots of bridges.  At the highest point is the massive Quarry rock which has a beautiful view of the water below and surrounding forest.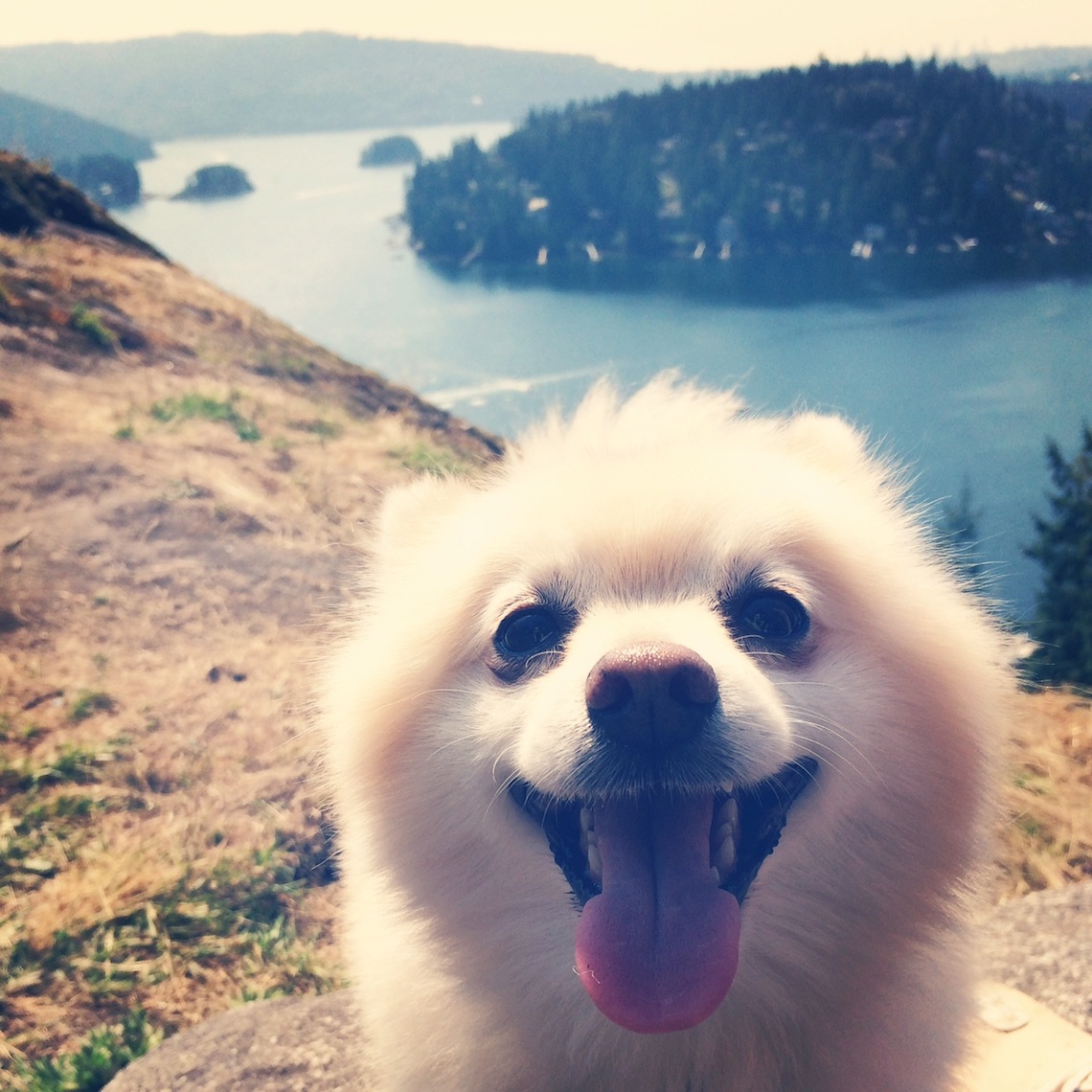 When we came back down, we walked around Deep Cove and had lunch at  The Arms Reach Bistro, which has a pet-friendly patio.  We then checked out the little boutiques before making our way back to Vancouver. Especially with October's long weekend for Thanksgiving, perhaps you are thinking of bringing your pup on a longer car ride for a weekend getaway?  Here are some pet-friendly car ride tips, brought to you by the Ford Escape (and tested by Teddy):
Exercise Before: Travel can cause anxiety, and an anxious dog can easily distract a driver. Keep your pet well exercised before and during your trip.  Although Teddy was a bit anxious on his way up to Deep Cove, on the way back he was completely exhausted from the hike and had a comfortable and sleepy ride home.
Line Your Seats: Teddy, for example, sheds quite a bit and automatically drools in the car, so it's less of a hassle for us to clean afterwards if he sits on a towel.
Window Safety: Some dogs love sticking their heads outside of a moving car, but that's also one of the easiest ways for a pet to be injured, whether it's from a flying rock or even falling out of the vehicle. It's OK to briefly roll the window down to satisfy a curious nose, but not more than that. Wind can seriously irritate their sensitive noses and blow pieces of grit into their eyes
Secure the Leash Upon Arrival: When you stop, make sure your dog is securely on a leash before you let them out of the vehicle. The Ford Escape has secure metal trunk loops, which provide a way to clip leashes and secure your pet so he/she doesn't jump out when you open the trunk.
Never Leave Pets Unattended Inside of Vehicles:  We've heard all too many unfortunate stories in past summers about dogs overheating in cars. Remember that cars heat up surprisingly fast – even when you have the windows cracked open.
Exercise After: Upon arriving at your destination, take your dog on a long walk right away. This will not only help burn off energy they've built up on the trip, but also help them become familiar with the place they are staying and the people who are there.