It's not a pleasant topic to think about, but for Vancouver dog owners, spring and summer marks the beginning of tick and parasite season.
Ticks are tiny bugs that feed on blood.  Dogs in particular are at higher risk for tick bites because of their increased exposure to tick habitats.  Unlike mosquitos and spiders that "bite and run", ticks attach themselves to your furry friend by burrowing their mouth into the skin, where they feed for hours or sometime days before falling off.  Bites are generally painless and symptom-free, and because ticks are so tiny, they often go undetected.
Although I'm very fortunate that my pup Teddy Bear hasn't had this nasty encounter, you can't be too careful in parasite prevention in pets.  K9 Advantix is a highly effective parasticide that fights external parasites, repelling ticks, sand flies, mosquitoes and stable flies before they can bite.  The formula has been developed specifically for dogs and reduces the risk of parasite-transmitted diseases, like Lyme Disease.  This formula is applied externally, placed at the back of your dog's neck, so there's no need for them to ingest anything or take a shot.
Although summer is a great time to start thinking about parasite prevention in pets, these precautions can be taken year round with regular applications.  For more details, visit your local vet and ask about K9 Advantix.
Modern Mix Vancouver Giveaway
Courtesy of K9 Advantix, MMV is giving away a Doggie Fun Prize Pack worth $100 (see photo below).  To enter, please "LIKE" the MMV Facebook Page by clicking here and ALSO leave a comment below with your dog's name and breed.  Giveaway ends Sunday August 24, 2014 (10:00pm PST). Open to Canada.
For an additional entry: Follow @ModernMixVan on Twitter and tweet "Win a $100 Doggy Prize Pack from @ModernMixVan. Click here: http://bit.ly/1ueVuyc | RT to enter!"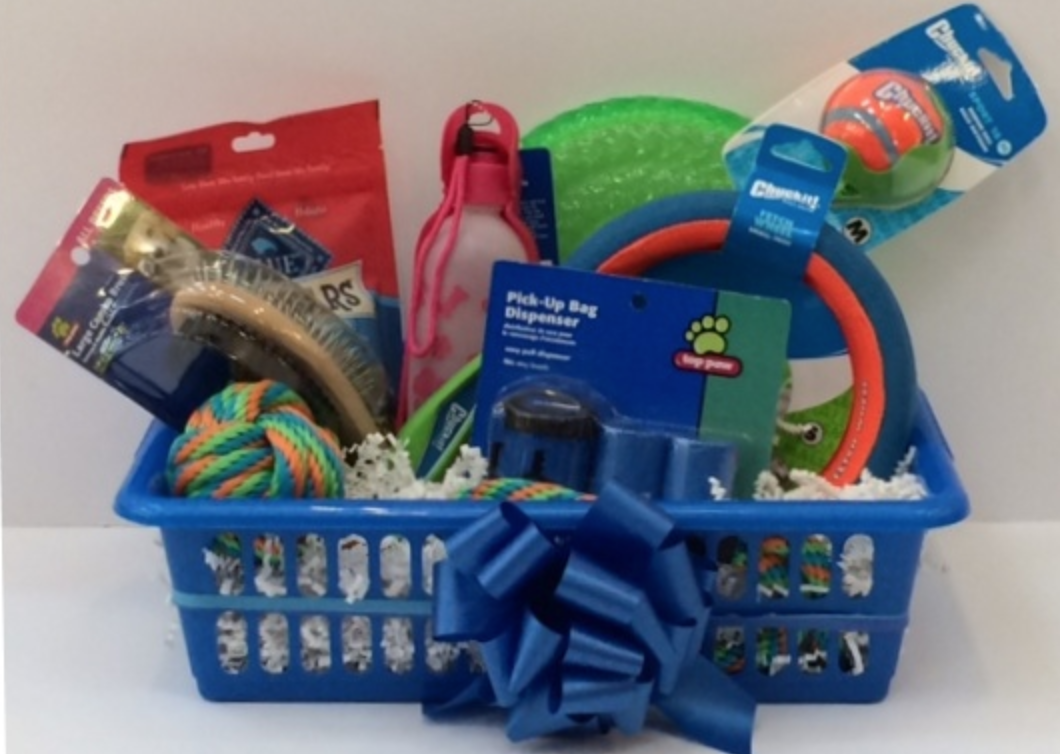 Prize basket includes:
* Frisbee
* Chuckit Pro Ball Launcher
* Travel Pet Water Bottle
* Chuckit! Fetch WheelDog Toy
* Dog Brush
* Wing a Ball Rope Dog Toy
* Pick-Up Bag Dispenser & Bags
* Dog Biscuits – BLUE Health Bars
**NOTE: This is the same prize giveaway as the Bow Wow Haus blog post.  We are giving away one prize pack between both blog posts.  If you have already entered the other giveaway, a comment under this post would count as an additional entry.