Mother's Day is on Sunday May 11th this year. Instead of just buying the typical flowers or chocolates for Mom, I would much rather treat her to an experience we can partake in together.  From high tea to cooking lessons, here is a list of 10 ideas for Mother's Day gift experiences in Vancouver.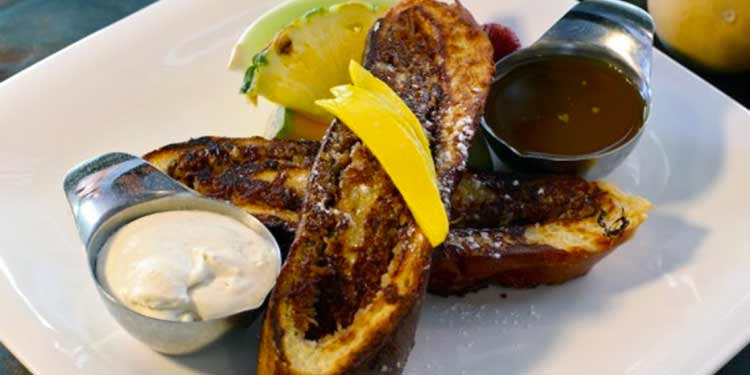 1. Brunch at Calabash
Newly launched in May, the Calabash Bistro brunch menu features Caribbean flavours such as house-made jerk spice, Escovitch sauce and coconut infused hollandaise. This brunch program breaks down cultural boundaries and introduces a fresh, fun and delicious dining experience and would be a good choice for moms with an adventurous palette. Afterwards, you can take a stroll around Gastown and check out the neat little boutiques and gift stores.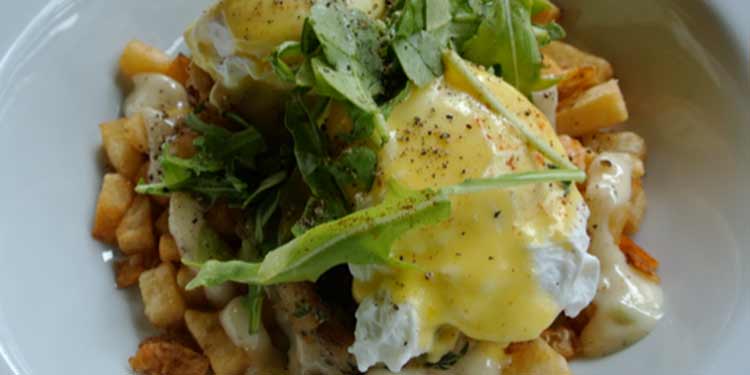 2. Brunch at The District Brasserie
Explore the North Shore on Mother's Day weekend and start your day with Mom with brunch at The District Brasserie. We were told that Mother's Day is The District's busiest day of the year for brunch. In order to ensure the best experience for moms on this special day, the restaurant is offering a paired down menu, featuring only the restaurant's top picks including the Crab Cake Bowl and Belgian Waffles. Work off your brunch by taking a stroll to Lonsdale Quay (I call it the Granville Island of the North Shore).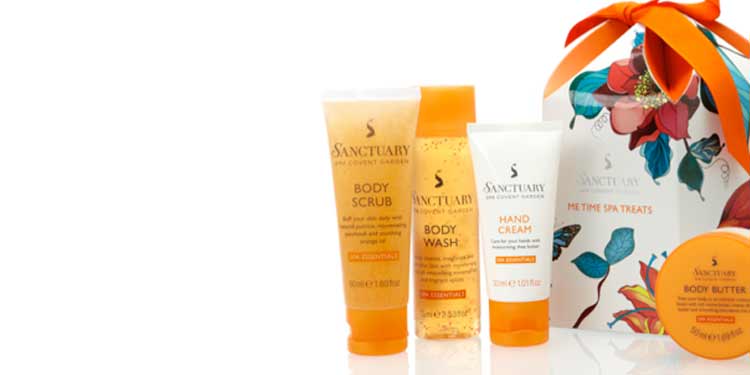 3. At-Home Spa Day with Sanctuary Spa Products
Gift your mom a box of treats for a relaxing and indulgent spa session, and spend the day pampering yourselves. At-home manicures, perhaps? The hand cream by Sanctuary Spa, for example, would be a great post-manicure moisturizer to put on. Sanctuary is a spa in the UK, which recently launched its own line of products that are now available in Canada. The "Me Time Spa Treats" ($20) comes in a gift-appropriate floral packaging and comes with travel sized body wash, scrub, butter and hand cream. Available at Shoppers Drug Mart.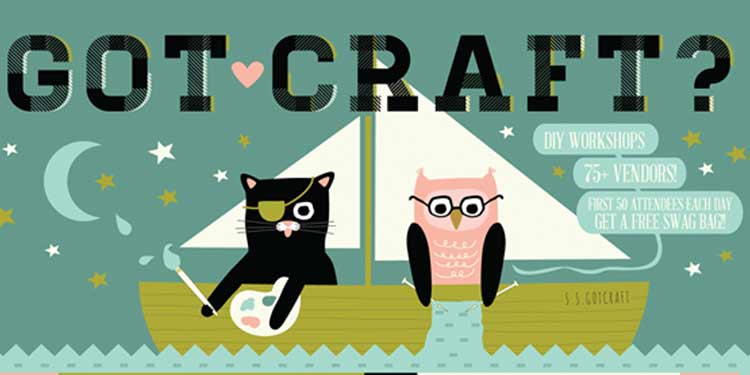 4. Afternoon at Got Craft?
Spend an afternoon browsing through the creations of over 70 local artists at Got Craft? at Maritime Labour Centre. Market is on May 10 & 11, between 10am – 5pm. Admission is $3 at the door.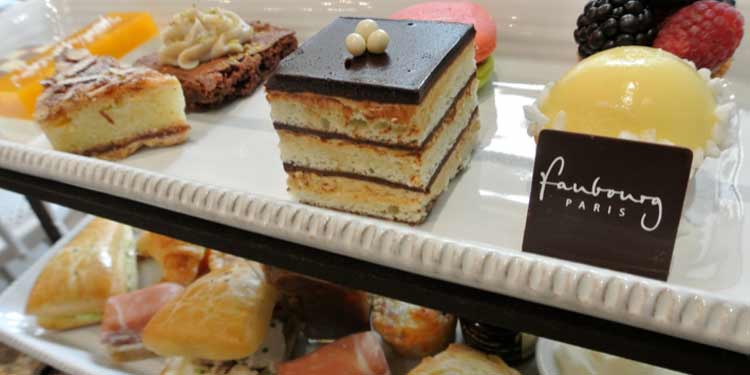 5. High Tea at Faubourg in Kerrisdale
Faubourg's decadent High Tea is a culinary adventure fit for the most deserving of mothers, filled with gourmet treats such as delectable macarons, delicate fruit soufflés and savoury canapés. Read more about the experience here.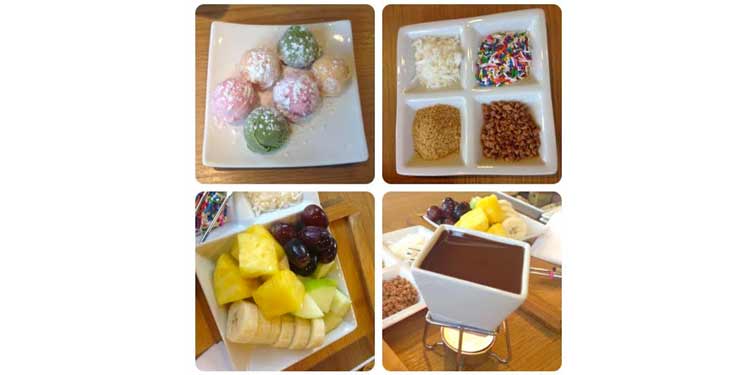 6. Fondue Experience at Capstone Tea & Fondue
The chocolate fondue sampler comes with mini cookies, fruits and small scoops of ice cream (including my mom's favourite flavor, green tea), an assortment of toppings and a personal chocolate fondue dipping pot for each person. Read more about the experience here.
7. Cooking Lesson at Dirty Apron
The Dirty Apron Cooking School is a place for "amateur cooks, the curious and professionals alike to learn, explore, and unleash their inner chef". Gift certificates are available, so you don't have to go right on Mother's Day. Gift her a voucher for both of you to enjoy together at a later date.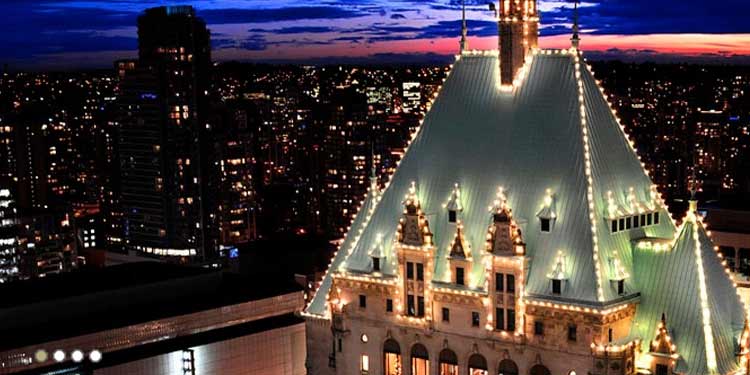 8. Dinner at The Roof at Fairmont Vancouver
Spend an afternoon shopping together on Robson, then have dinner at The Roof at Fairmont Vancouver. With a panoramic view of snow-capped mountains, the Point Grey peninsula and Strait of Georgia, this beautiful view is particularly beautiful during the night when you can see Vancouver's lights.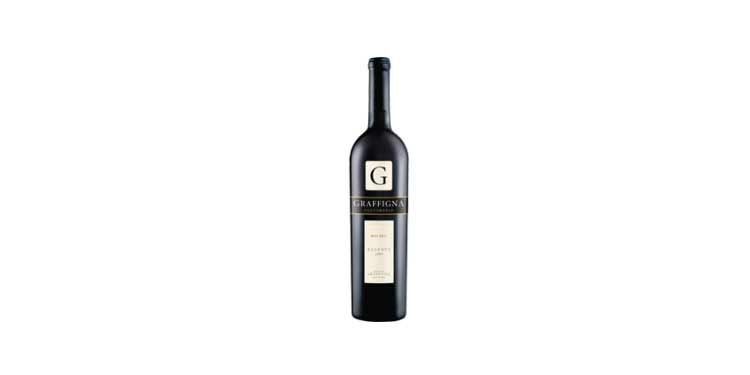 9. Games Night & Graffigna Wine
For a more low-key gift idea, bring home a bottle of Graffigna Malbac and challenge Mom to a family games night. Scrabble happens to be our family favourite. Bonus: make her a CD of her favourite tunes and play in the background.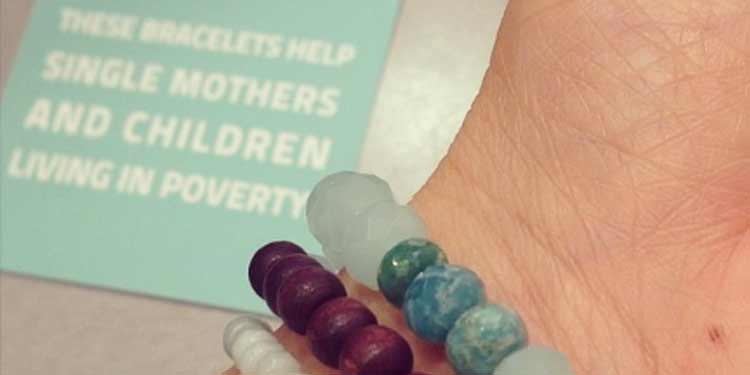 10. Blue Ruby Bracelets
A selection of bracelets at Blue Ruby have a charitable cause to support single mothers through the Cause We Care Foundation. Bring Mom to Blue Ruby on a mini shopping trip and have her pick her favourite bracelets. Both of you will feel good for spending time together, while supporting a good cause.
Links
Calabash Bistro
The District Brasserie
Got Craft?
Fauberg
Capstone Tea & Fondue.
Dirty Apron Cooking School
Graffigna Malbac
Blue Ruby Bracelets: Cause We Care Foundation