Start your Easter egg hunt early this year at Chez Christophe Chocolaterie and Patisserie (4712 Hastings Street). The Burnaby Heights shop has dedicated an entire line of exquisite handmade chocolate sculptures to Easter, featuring wonderfully imaginative creations of eggs that are almost too artistic to taste.
Owner Christophe Bonzon is from Switzerland and has trained under some of Europe's best grand masters at Zurich's Chocolate Academy and at L'Ecole du Grand Chocolat Valrhona in France. Previous to opening his own patisserie in 2013, he was executive pastry chef at Vancouver's CinCin Restorante.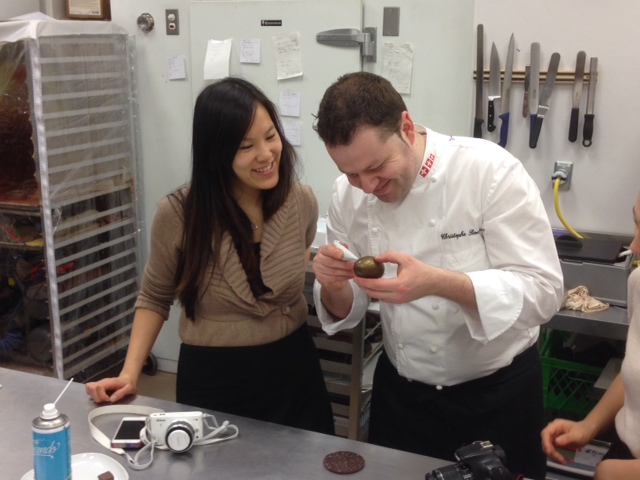 According to Christophe: "In Europe, chocolatiers really make Easter eggs a work of art of all shapes and sizes, and I wanted to bring that to the Lower Mainland with our original and delicious designs. My chocolates are modern takes on the traditional Easter egg theme." Each of Bonzon's Easter egg creations is handcrafted with Swiss chocolate Carma, unique to Chez Christophe for Canada.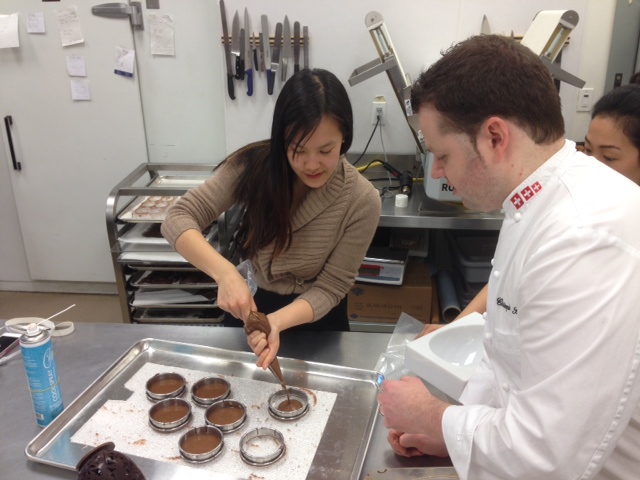 Modern Mix Vancouver had the sweet opportunity to visit Chez Christophe's and create a replica of Christophe's signature chocolate Easter egg: an artistic chocolate sculpture which references an Easter egg hunt by hiding four chocolate bonbons, within a golden egg, within a chocolate lattice shell, and placed on a chocolate disk.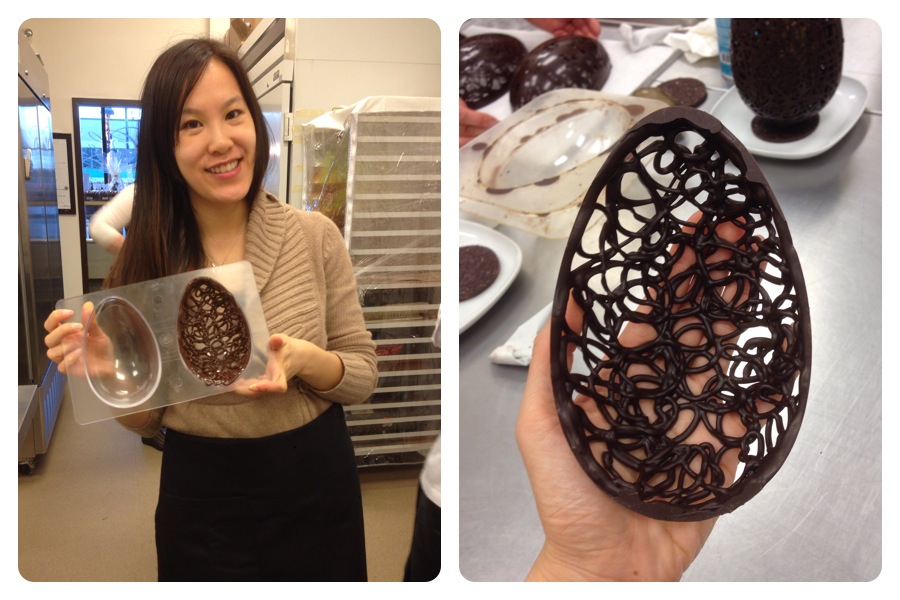 The chocolate shells were made in a plastic mold.  The lattice shell was created by drizzling chocolate in random, circular patterns until a chocolate web is formed.  The two halves are sealed together by melting the rim on a warm pan and "gluing" them together.  The "golden egg" interior was pre-made by the Chez Christophe team.  Real 22 karat gold powder is used as an ingredient!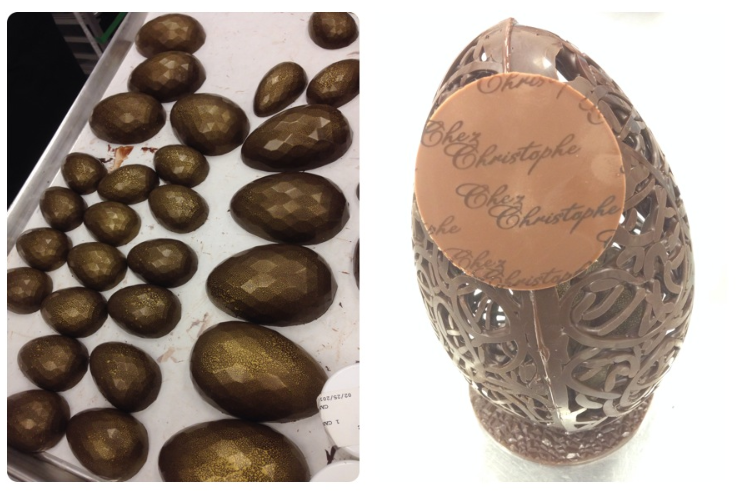 The final product is a chocolate easter egg sculpture, which I am looking forward to showing off to family and friends during Easter long weekend!   Like what you see?  Chez Christophe's Easter chocolates range from $12 for a small sculpture to $100 for an extra large sculpture. There are 15 different varieties in total to choose from.
For more information, please visit christophe-­chocolat.com.