Kassandra Taylor has been designing jewelry since the time of knotted friendship bracelets made at school. As a child, she loved collecting stones and even now in adulthood, and the founder/designer of Amara Blue jewelry, she continues to use gemstones in her work.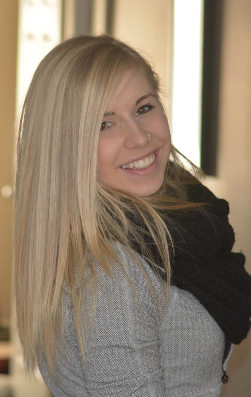 Amara means "eternal" in Sanskrit, and it's a fit for her jewelry line because Kassandra believes that the best jewelry pieces are timeless. Her pieces reflect things which are important in her life. For example, you'll see a lot of yoga-inspired pieces in the Amara Blue collection like Buddha charms on a bracelet, the "om" symbol, or a lotus flower filigree on earrings.
Kassandra also finds herself being drawn back to gemstones, having a "deep obsession" for beautifully cut pieces of Labradorite and Moonstone, which are hung off gold chains, or wire-wrapped on delicate bracelets. In her work, she has used stones which she collected herself while travelling in India.
One of Amara Blue's best selling pieces is the Namaste bar necklace, which consists of a handstamped metal bar hung on a chain. In fact, Kassandra often personalizes pieces for her customers and recently had a custom jewelry-stamping event at Fine Finds Boutique in Yaletown.
According to her, "there are so many creatively beautiful names and even more wonderful personal stories out there, and I love being able to create a piece to emulate a special aspect of someones life".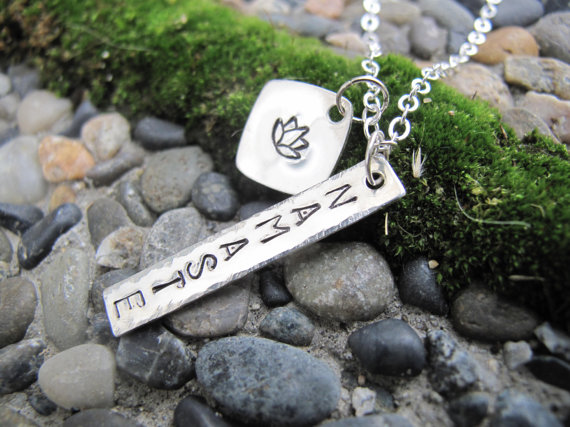 You can find Amara Blue pieces at several Vancouver retailers including Chickadee Boutique in Burnaby and North Vancouver, Favourite Gifts in the Lonsdale Quay, Fine Finds in Yaletown, Moksha yoga Burnaby, and West Coast Hot Yoga in Whiterock. If you find yourself out in Kelowna, Amara Blue is currently also sold at Funktional.