Get a "Frosted Sand" Matte Finish on Your Nails with GOSH Cosmetics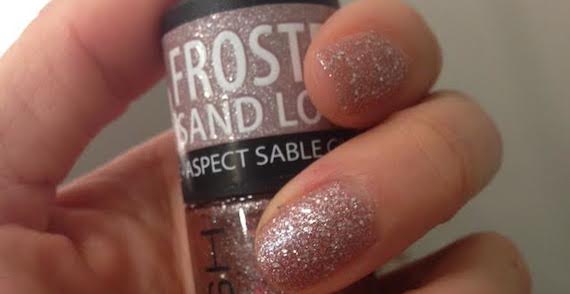 Modern Mix Vancouver received a sneak peek at the Spring/Summer 2014 GOSH Cosmetics collection.  One of my favourite products from the collection is definitely the "Frosted Sand Polish", a glitter nail lacquer with a sand-like matte finish.  It's hard to mess up with glitter polish – even if it smudges or chips, it's hardly noticeable.  And unlike shiny glitter polish, the "frosted sand" look is more subdued and less flashy and more appropriate for an every day environment, including at work.
Five colours are available for Spring 2014: Frosted Rose, Frosted Soft Pink, Frosted Soft Coral, Frosted Soft Blue and Frosted Soft Green.  Available at a very reasonable $7 beginning May 2014 at Shopper's Drug Mart, this is an affordable way to try out a new trend.