Located on the corner of Hamilton and Nelson, Hamilton Street Grill has been a Yaletown staple for the past 16 years.  Recently, SocialShopper featured a ridiculously good deal on their website.  A 3-Course Meal for two at Hamilton Street Grill for $45.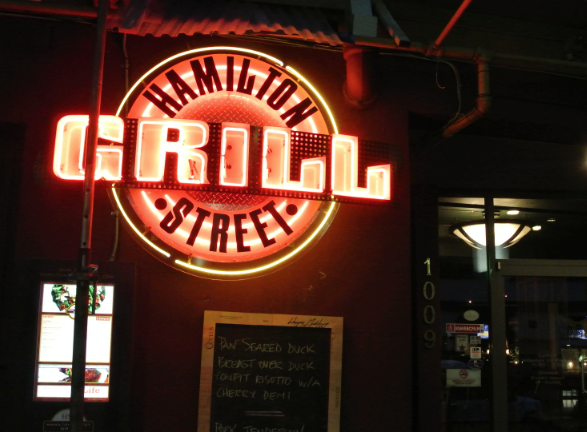 Despite living in Yaletown, I was surprised I hadn't had the opportunity to visit Hamilton Street Grill yet. Although the restaurant isn't as flashy as some of the other downtown steakhouses, which have opened in recent years (like Black & Blue or The Keg in Yaletown with their rooftop patios), being in restaurant industry for over a decade is something to brag about.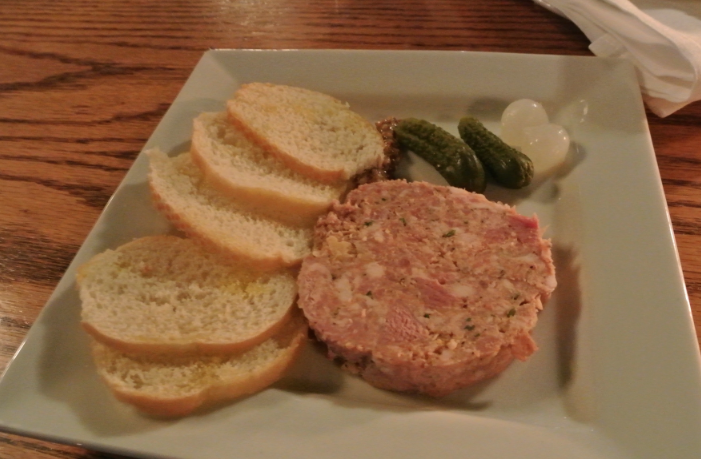 I started off with the Terrine Maison with Cornichon, Grainy Dijon and Crostini, which is a good choice for anyone who likes chunky pâté with charcuterie-style sides.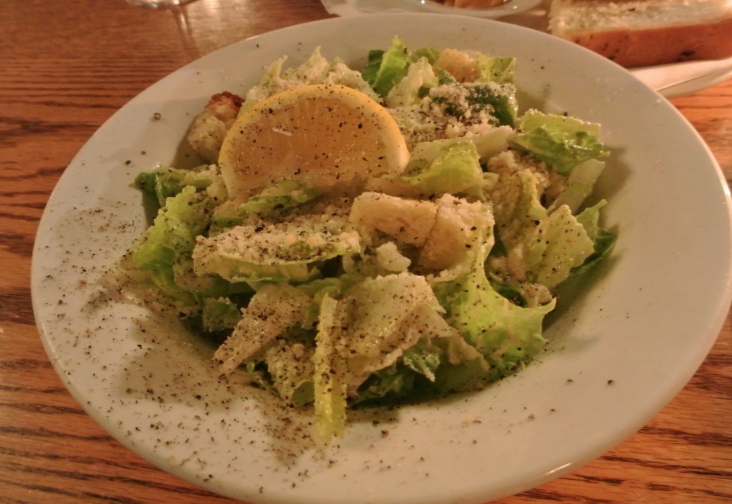 My boyfriend had the Caesar Salad with Roasted Garlic Dressing and Parmesan Reggiano Cheese, which was served in a chilled bowl so you get that crunchy-fresh salad texture.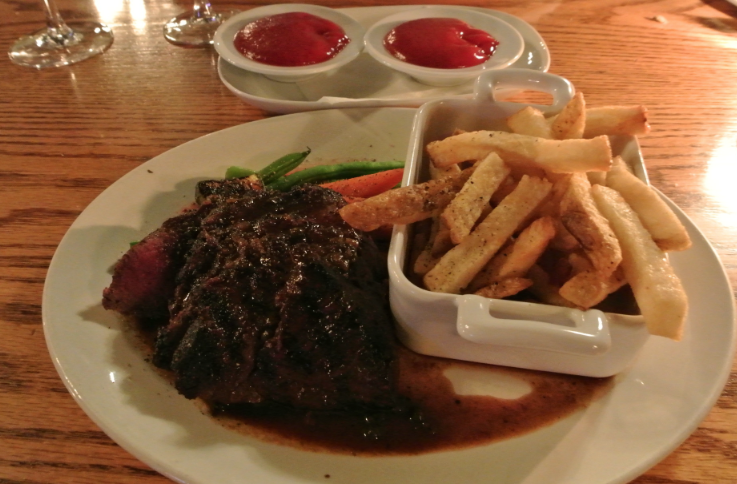 For the main course we both ordered the hearty Angus Beef Sirloin au Poivre with Brandy Peppercream Sauce.  The side of Kennebec Fries gave the dish a French touch – think: Steak-Frites.  Other main course choices included the Wild BC Salmon with Lemon Chive Beurre Blanc or the Seared Chicken Breast with Sherry Mushroom Sauce.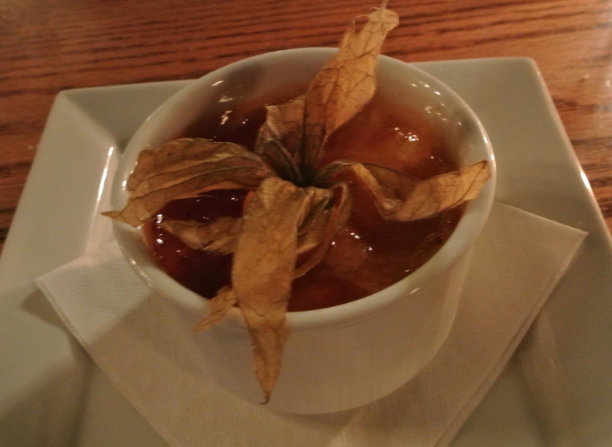 For dessert, I had the Vanilla Bean Crème Brûlée, which had a thick (well, thicker than what I'm used to), crunchy caramel layer on top of the custard.  My boyfriend had the Belgian Chocolate Mousse, which had a rich, whipped and spongy texture.
If you're looking for a cozy restaurant in the heart of Yaletown to enjoy a good steak or comfort food, give Hamilton Street Grill a try!
MMV Giveaway: To enter for a chance to WIN an exclusive $200 Visa Gift Card, click HERE! Sponsored by SocialShopper for Modern Mix Vancouver readers, you can spend it on whatever you want.  Our recommendation is to stretch your money's worth by getting awesome deals through SocialShopper. All you have to do is sign up for SocialShopper's newsletter and you'll be enter into the draw.  Contest closes March 31st, and the winner will be contacted directly by SocialShopper. Good luck!