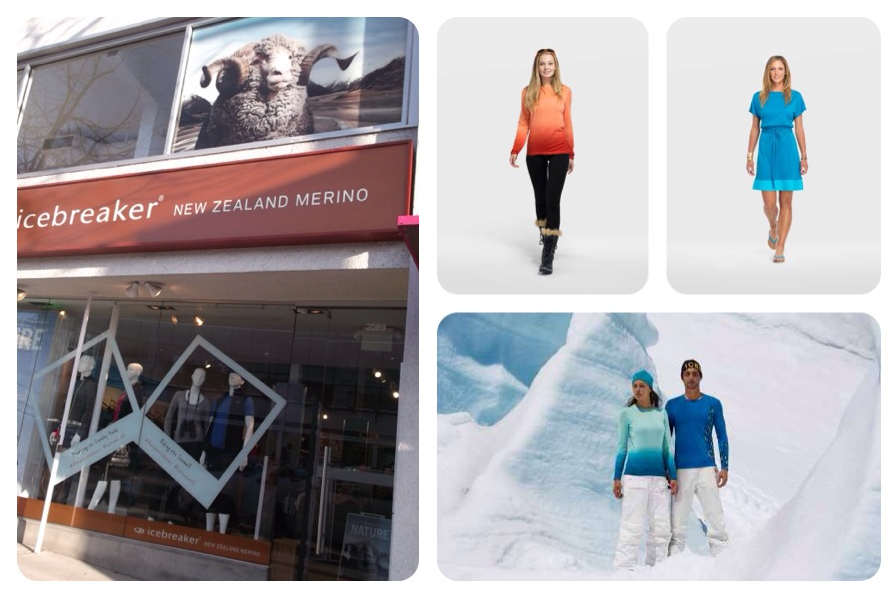 When I was younger, my aunt in New Zealand would send me merino wool clothing for birthday and Christmas presents. This material is known to be very warm, breathable and lightweight, without being scratchy. It is because of my familiarity with merino wool, which is why Icebreaker Merino on West 4th caught my eye.
Icebreaker Merino is an activewear retailer who is known exactly for this material in their clothing lines, and has created a versatile top-to-toe layering system for Vancouverites.
Base layers are thin and stylish enough to go under looks for the office, events or travelling and durable enough for the outdoors and sports.  For office work, I have worn the Icebreaker Oasis longsleeved shirt under a long cardigan or blazer.  Meanwhile, for outdoor activities (like snowshoeing at Cypress), I layered it under a hoodie and down jacket.
Compared to delicate materials like cashmere, which is also known for warmth, merino wool is more affordable and breatheable, making it ideal for staying active in.
For those of us who are interested in where our clothing comes from, and want proof of sustainability in the products we choose, Icebreaker offers a cool function called the "baacode".  Every piece of clothing from Icebreaker has a unique barcode which can be inputted online.  The code allows you to "journey to the source" and see the living conditions of the sheep which produced the merino fibre in your clothing, and the farmers which tend to them.
Now that Spring is on its way, Icebreaker has launched new colours and styles including graphic tee's, dresses and skirts.
To see these pieces in-store, visit Icebreaker in Kits at 2089 W. 4th Avenue or at Park Royal in West Vancouver.  Or shop online at: http://ca.icebreaker.com
.