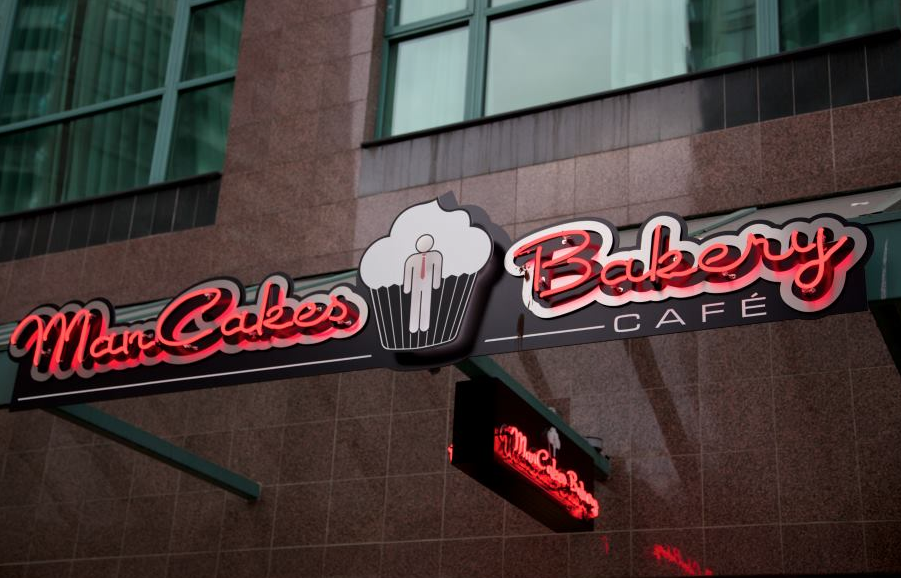 An interesting new bakery recently opened in downtown Vancouver.  Started by local entrepreneurs, Mancakes Bakery (288 Robson Street) has the mission to "right the wrongs done to cupcakes".  In other words, the owners of Mancakes Bakery believe that traditional cupcakes are too sweet and frilly, piled high with colourful (usually pink) icing and certainly not manly enough.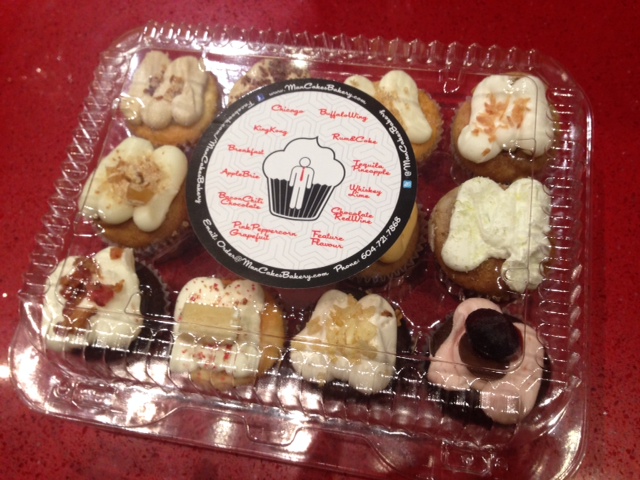 Modern Mix Vancouver recently redeemed a "Mancakes Madness" dessert package, offered on behalf of VanEats.ca.  For $9.95, Vancouverites can pick 6 mini ManCakes to sample, with two hot beverages to wash it down with, which is an excellent way to get introduced to the innovative flavours Mancakes has to offer.  Here were the six flavours we sampled:
Buffalo Wings – Topped with a blue cheese cheesecake mousse and crispy chicken crumble. Best consumed with a dash of hot sauce.
Apple Brie -Reminded me of chai tea – it's a spice-based mancake.
Breakfast – A very distinct maple syrup flavour.
Chocolate Red Wine – Loved the red wine jelly that topped this chocolate-y mancake.
Chicago – Topped with a soggy piece of caramel popcorn.
Pink Peppercorn Grapefruit – Perhaps the only "girly" flavour they offer, the ground pink peppercorn gives it an interesting kick.
For beverages, Mancakes offers "Death Wish" coffee (the only place in Vancouver to try the world's strongest dark roast coffee) and Teapigs tea from the UK.   For the more conservative, there's also the locally brewed 49th Parallel Coffee.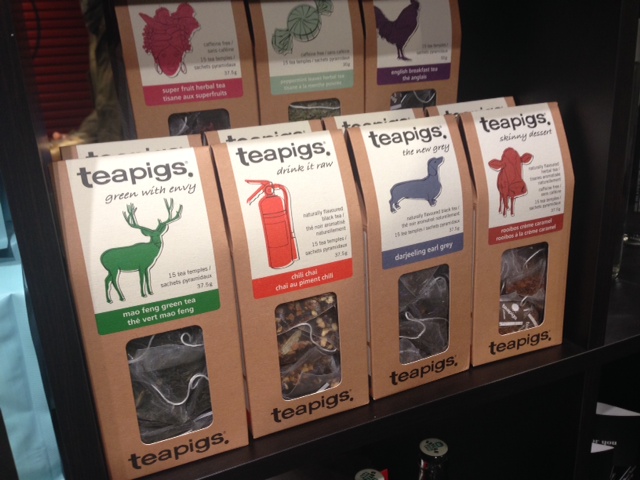 I think there's a good story behind Mancakes – the concept is easy to understand (even from just the name of the business), which attracts curious passer-bys on Robson Street.  Their flavours are original and creative and would make a great conversation starter if you were to bring a dozen mancakes to a party.  After my first visit to Mancakes, it made a cool "have you heard of…" conversation starter with friends and acquaintances.  Although Mancakes has a winning concept, there are still potential kinks that need to be improved upon.
Their baking facilities are in Port Coquitlam, which potentially compromises the freshness of their products.  Although Mancakes are baked daily, by the time it gets to their downtown Vancouver location, and sits within a glass counter for the rest of the day, it's not quite "fresh out of the oven" anymore.  I was told they are looking into moving their baking facilities in-house, fingers crossed this will happen!
Some of their toppings are stale – for example the caramel popcorn on their "Chicago" flavour was soggy and stale from sitting on top of a dollop of icing all day. Another time, my boyfriend and I shared a Tequila Lime, and the frosting was starting to get crusty at the end of the day.  I was told no preservatives are added into the frosting, so it naturally hardens as air dries it out.  Your best bet would be to try Mancakes earlier on in the day, and consume ASAP.
For those of you who want to try an assortment of Mancakes, and not quite committed to paying $3.95 for a single full-sized mancake, check out the current deal posted on VanEats.ca.  For $9.95, you'll receive a half-dozen mancakes of your choice, and two hot drinks.