This Valentine's Day, treat your loved ones to a visit from the Cupcake Vineyard #DeliciousCupid!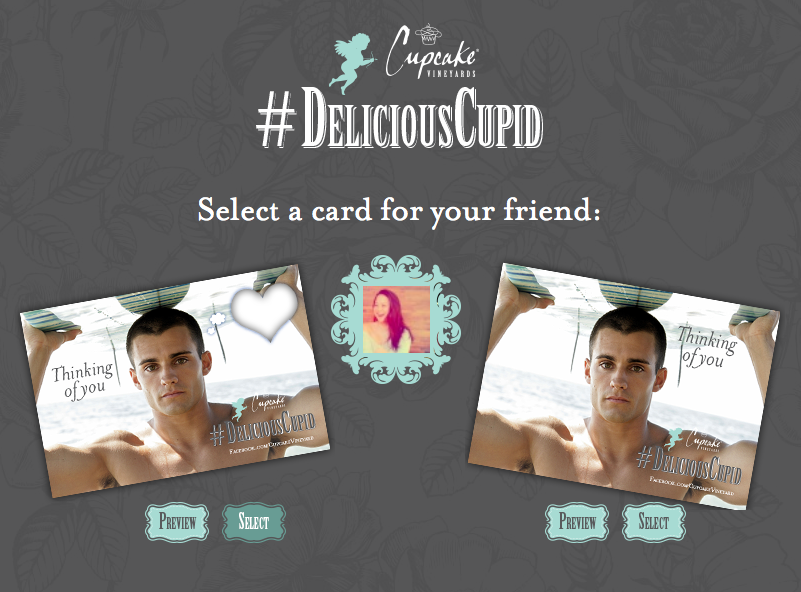 Just in time for February 14th, Cupcakes has launched a fun app on their Facebook Page.  The app allows you to send one of three sexy, personalized Valentine's Day cards to a friend on Facebook.  If your friend lives in Vancouver or Toronto, you can enter to win your friend a personal visit from the #DeliciousCupid on Valentine's Day.
To nominate your friend for the #DeliciousCupid visit, you have to fill out information about where they will be on February 14th.  The Cupcakes Vineyard Cupid Army will be making trips all day on Valentine's Day to selected winners.  They will surprise their friend at their office (or whereever they are), and come bearing gifts of Cupcake Wines, and other Valentine's Day themed surprises.  Modern Mix Vancouver is expecting a visit from the #DeliciousCupid in the next few days – stay tuned for more information!
Because Cupcake is a wine brand, you must be 19+ to enter this contest.  To nominate a friend now, click here.