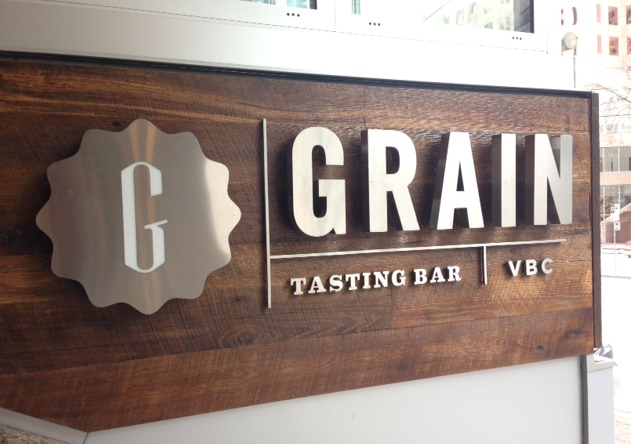 Although Grain Tasting Bar is located within the Hyatt Regency Hotel Vancouver in Downtown Vancouver, it aims to stray away from what you'd imagine a traditional hotel restaurant to be like. The renovations made in Fall of 2012 provided a much needed facelift and a modern rebrand to the restaurant now known as Grain Tasting Bar.
On Grain's brunch menu, they offer five eggs benedict dishes alongside salad and sandwich options.  To promote their brunch menu, Grain is offering a free eggs benedict brunch to the Ben's of Vancouver in the month of February.  Yes, you read correctly: if your name is Benjamin, Benedict, Benji, Benoit or any other variation of "Ben", you will receive a complimentary eggs benedict with breakfast potatoes.  (Note: a minimum of one paying customer per table and a maximum of one free benny per table).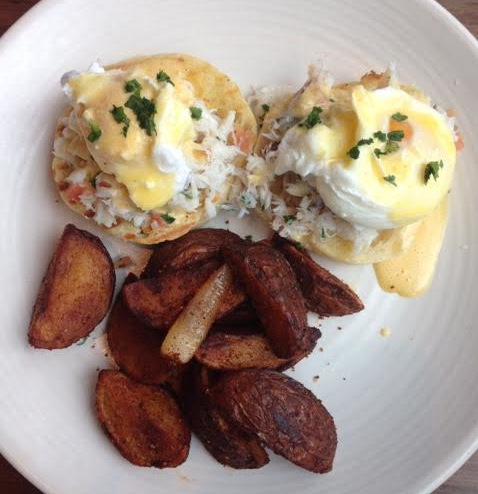 On the first weekend of this month-long promotion, I went to check out Grain for the MMV Weekend Brunch Series.  The restaurant was quite quiet, especially compared to some of the bustling brunch hot spots in Vancouver where you have to line up for up to an hour for a table. The upside, however, is you can eat your meal comfortably without being rushed for time or the pressure that you are taking up a table from someone else.  There was at least one Ben at a neighbouring table while we were there for brunch.
We ordered the Dungeness Crab Benedict with is served with tomato and fresh herbs.  To my surprise (although not unpleasantly so), the crab was served chilled on a hot english muffin.  We also ordered the Oyama Benedict, which is made with chorizo and prosciutto from Oyama on Granville Island, and sprinkled with fresh arugula.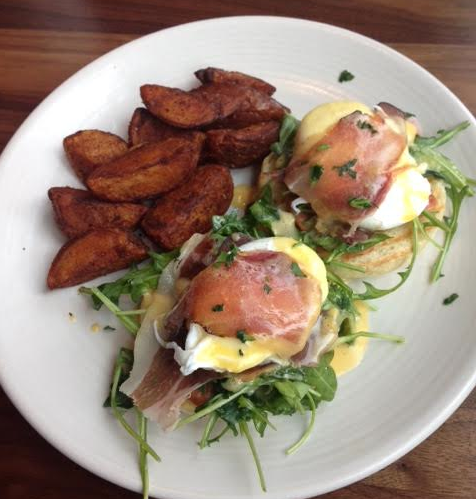 Instead of a cookie cutter menu, Grain aims to focus on fresh, locally sourced foods.  Some other items on their brunch menu includes a Cheese and Charcuterie Board (starting at $14), the Chopped Farms Salad ($14) and a Grilled Lamb Burger ($14).
To stay up to date with Grain Tasting Bar, give them a "LIKE" on Facebook at: facebook.com/GrainTastingBar.