"[Bold socks] work one of two ways: Either they pop against a completely neutral outfit (white shirt, dark suit and tie), or they complement what's going on upstairs.  Could be a red tie, could be a yellow oxford." -GQ Magazine
McDermott-Franz Collective is a East Vancouver based mens casual sock line for the modern man.  Designed by Vanessa McDermott-Franz, her sock line was born from a personal love of socks.  After an inspiring trip to Paris a year ago, she brought her love of men's fashion to life – beginning with the simplest accessory: socks.  According to Vanessa, nothing ties an outfit together like a nice pair of socks.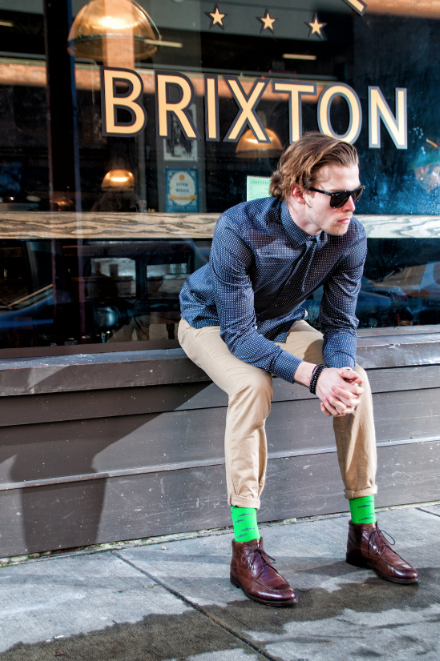 After much research into the men's sock industry, Vanessa begins all her concepts with a colour palette.  She picks a couple of interesting colour combinations, which eventually turns into unique designs.  Of the ten pairs of socks Vanessa currently has available in the McDermott-Franz Collective, some are more simple and "safe", while others are loud for attention.
From a chevron pattern, to seagull silhouettes on a mustard background, to a stock-exchange inspired "sock-broker" pattern, these fun socks from the McDermott-Franz Collective are a great way to add a touch of hidden contrast to your outfit.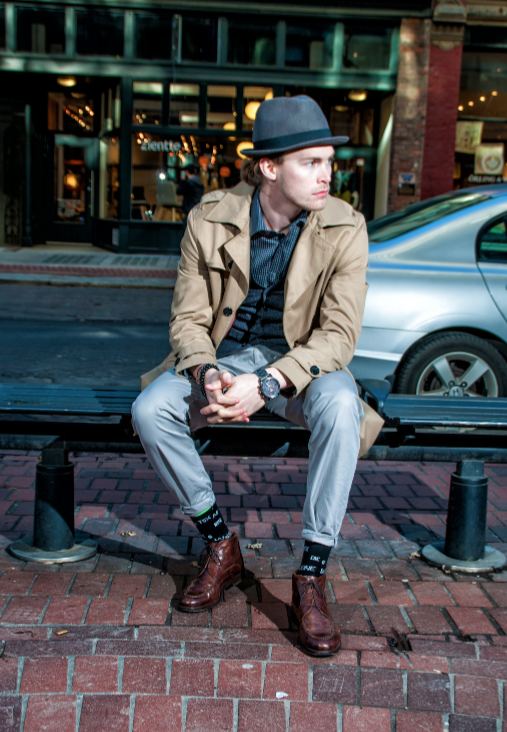 With only a limited selection of socks in each design, Vanessa had to pick and narrow down to her favourites.  Currently, the McDermott-Franz Collective has ten sock designs.  Each pair is available at $15.
For more information, visit their newly-launched website at: mcdermott-franz.com.