Yet another addition to the "Buy One Give One" charity model, the new Vancouver luxury line line "You & Her" has a mission to empower the young women of Africa.
"Worldwide, statistics show that on average 155 girls in every village in Africa have dropped out of school because they cannot afford sanitary towels and underwear at the age of menstruation." (Keep a Girl In School, April 2013)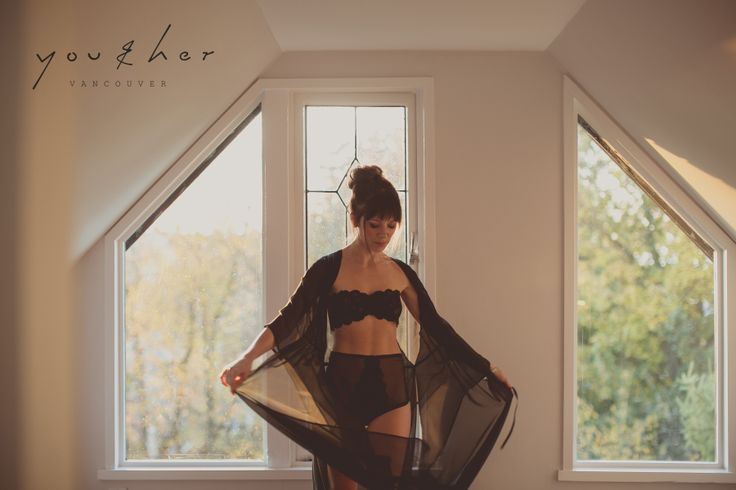 This may seem like a basic right for us in North America, but the reality is that there are young women on the other side of the world, much younger than us, who don't even have this simple necessity.   For every pair that is our purchased and made in Vancouver o three pairs are made and distributed to girls in Zambia to keep them in school. For them, this underwear is a reminder that she is important, noticed, and full of opportunity.
Pieces online are currently priced between $28 to $44.  By making a purchase, you enable a you&her funded sewing center in Zambia to produce "her" underwear, and distribute in tandem with extra supplies these young girls need as they fight to stay in school past puberty.  For more information, visit: you-her.com.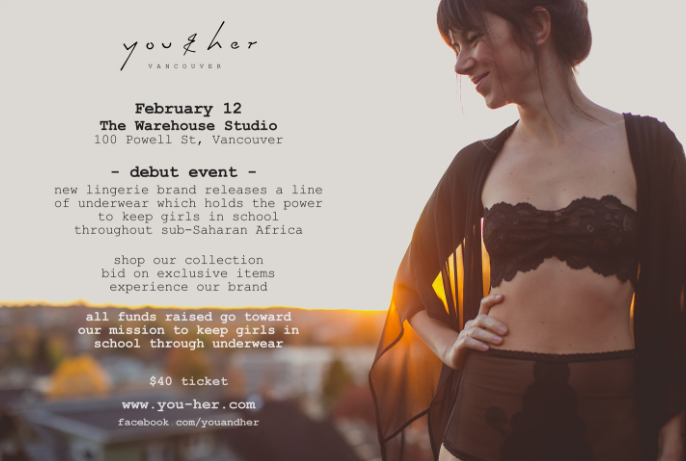 To find out more in person, You & Her will be hosting a launch party on February 12 at The Warehouse Studio (100 Powell Street) in Gastown.  Attendees can shop their collection, bid on exclusive items and experience what the You & Her brand stands for.  Tickets are $40.  All  profits will be going to their mission to keep girls in Africa in school.