Christmas Gift Highlights from 2013
Being a blogger, I can't help but share all the wonderful Christmas gifts I received this year from my thoughtful friends and family.  Here are some of the gifts I'll be using throughout 2014 and beyond.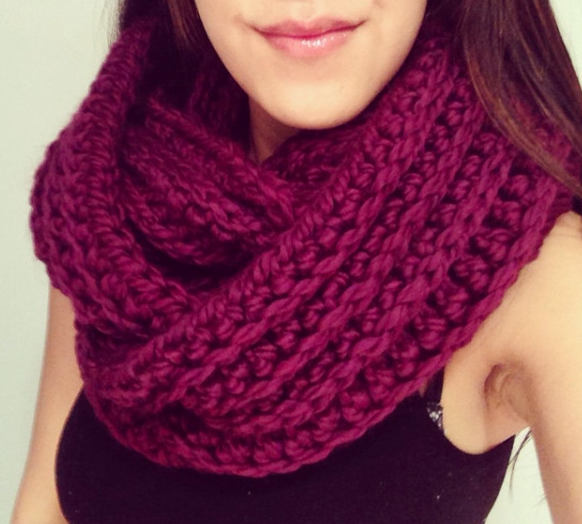 Infinity Scarf – My friend met a gal at yoga, who custom knits infinity scarves. Big, thick, warm, and luxurious scarves.  When I opened this gift, my friend told me the shade was as close to "Radiant Orchid" (the Pantone 2014 colour of the year) as he could find. Knowing how I love a gift with a story, and supporting local, this was the perfect pick to keep me warm for the rest of the winter season.   The photos don't do it justice – the scarf is gorgeous.  For more information, visit chrystalpearl.com.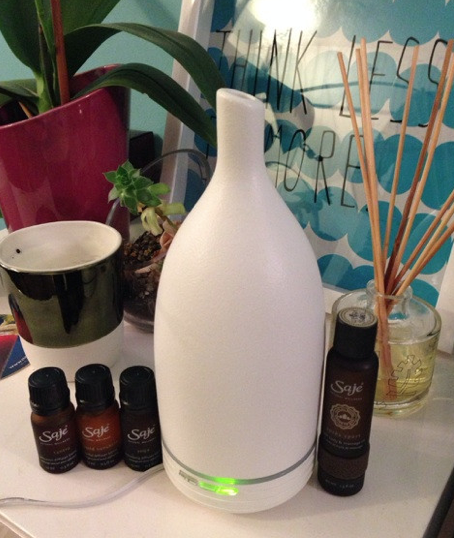 Saje aromaOm Nebulizer & Essential Oils – When I tell my friends that my boyfriend got me a "Nebulizer" for Christmas, I am usually met with the response of "Huh? What's a nebulizer?". The Saje Nebulizer is a decorative electronic device which helps clear the air in a stuffy apartment with cold steam and essential oils.  Personally, I think the "om" style I received was the most modern and stylish nebulizer – some of the other styles looked a bit plastic-y, and others like a rice cooker.  For other product picks from Saje, check out the blog post I wrote on the Metropolis at Metrotown blog.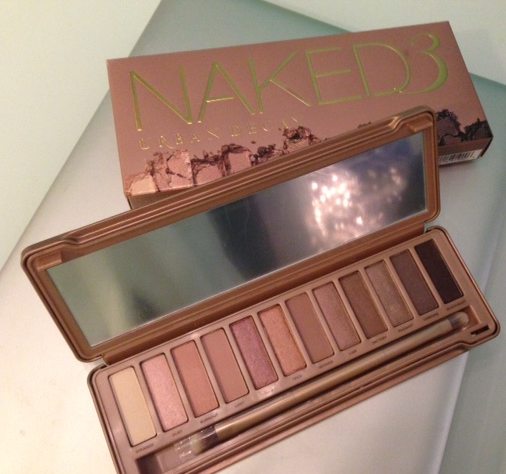 Urban Decay Naked 3 – My boyfriend hunted far and wide for the Urban Decay Naked 3 set, and finally found it at Shopper's Drug Mart on South Granville on Christmas Eve at 11:30pm. The sales associate was surprised to see such a late-night (last minute) holiday shopper and asked how he knew they carried the highly coveted eyeshadow palette. Apparently they were one of the last locations which hadn't sold out of the hugely popular Naked 3 set.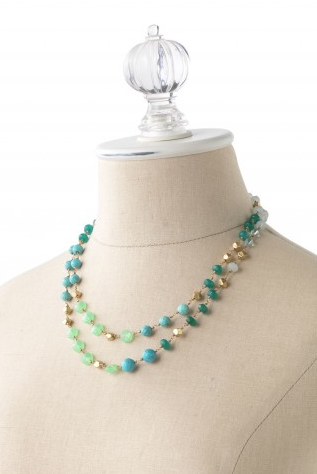 Aileen Necklace  from Stella and Dot – I'm a big fan of Stella and Dot and my boyfriend's mom knows I wear a lot of blue and turquoise colours.  The Aileen Necklace from Stella and Dot is made of wire-wrapped turquoise, dyed jade, golden nuggest, and acrylic and eboxy beads, and can be worn as a single or double strand necklace.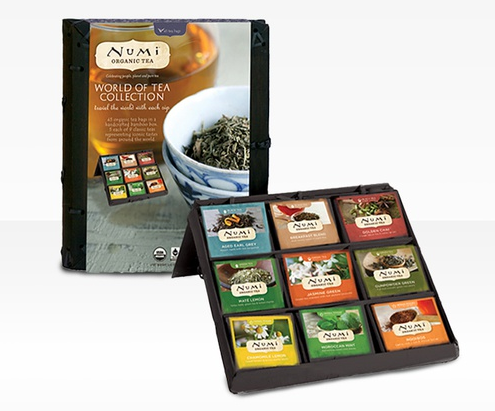 Numi Tea – I've been obsessed with drinking Numi Tea ever since I read a health article on foodbabe.com, comparing the ingredients found in different types of tea. "Many popular tea brands get away with using the ingredient "natural flavors" to trick the consumer into thinking they are buying better, cleaner ingredients; however companies are just covering up the inferior taste and low quality of their tea". After finding out that many of our favourite tea brands actually contain flavouring, I started drinking Foodbabe's recommended Numi Tea which is organic, non-GMO, verified by fair labour, with 100% real and pronounceable ingredients.  My friend bought me a set of 45 tea packets, so I could try multiple flavours and find a new favourite!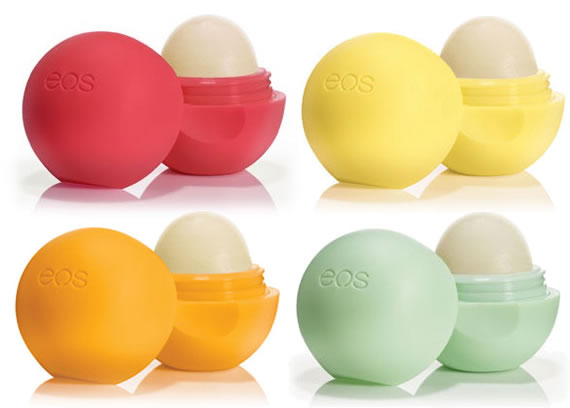 EOS Lipbalm – I've seen the EOS lipbalm advertised in so many magazines and was happy to try this one out. The spherical shape of the balm allows full coverage of the lips, including the hard-to-reach corners with the traditional tube-shaped lip balm. Only downside of the EOS lipbalm is the bulky shape – if you are carrying a slip purse, it tends to bulge out.