Tired of bringing the same gift to your holiday parties? Here are some fresh new ideas for hostess gifts which will get you a return invitation to any party you attend!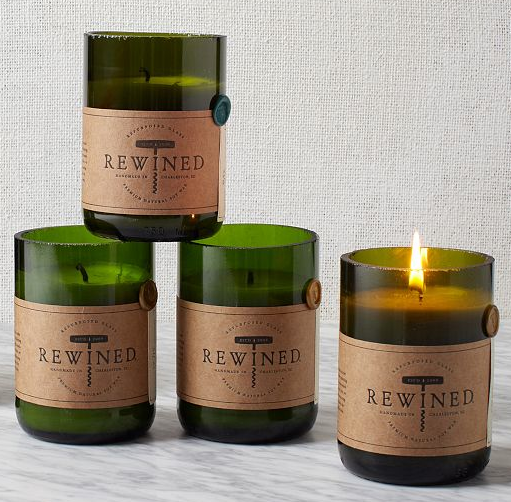 Rewind Candles ($30) – If everyone else is bringing a bottle of wine, you can stand out and bring a "Rewined" candle instead!  Made from a recycled wine bottle and filled with hand-poured soy wax, these candles come in wine-inspired scents like Chardonnay and Merlot.  Available at West Elm or online at rewined.com. For more information about West Elm and the holidays, click here.

Kahlua Pepperrmint Mocha ($15.49) – A festive twist on the original Kahlua, the Peppermint Mocha variation consists of a luxurious balance of cool peppermint and dark chocolate blended with the original Kahlua and made from 100% Arabica coffee beans and sugarcane spirit. Serve on the rocks, add a dash to hot chocolate or pour over ice cream.  I'll be bringing this to my boyfriend's Christmas dinner this year, it'll be a great addition to dessert.  Available at your local BC Liquor Store.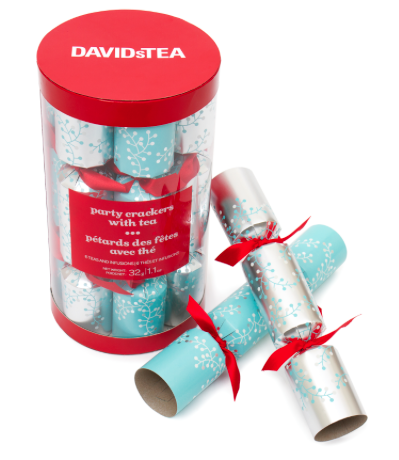 DAVIDsTEA Party Crackers with Tea ($16.50) –  Paper crowns and goofy jokes are a staple to any holiday party.  DAVIDsTEA provides a great tea-alternative to the junky holiday souvenirs we usually receive from Holiday Crackers. Each of these 6 Party Crackers contains a sample bag of loose leaf tea, a tea filter, a paper crown and, of course, a tea-themed joke. Teas included: Forever nuts, Santa's Secret, Gingerbread, Cream of Earl Grey, Sleigh Ride and North African Mint.
Fresita Sparkling Wine ($16) – Mouthwateringly delicious, Fresita is made of Chilean sparkling wine and handpicked, organic strawberries. The festive red colour would look great in champagne flutes on a dinner table.  Available at your local BC Liquor Store.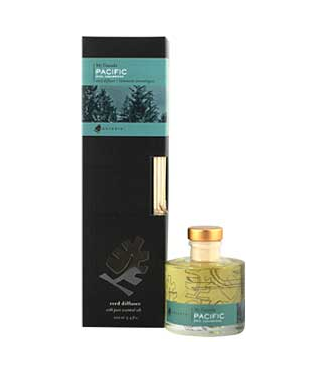 Escents Reed Diffuser ($25) –  Give a gift for the home with this reed diffuser from Escents Aromatherapy.  Inspired by the lush rainforests of British Columbia, the "Pacific" blend combines clean, crisp Pine with earthy Cedarwood and Eucalyptus, creating a fresh scent that is slightly salty – like the sea air.  A great gift for any hostess who is generous enough to invite you to their home this holiday season.  I've had this reed diffuser in my apartment for the past month, and I love coming home to the earthy scent of pine.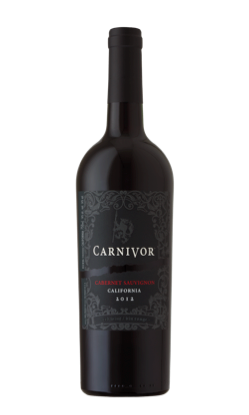 Carnivor 2012 Cabernet Sauvignon ($17.99) –  a bold and powerful Cabernet Sauvignon, with a flavour profile and sleek packaging designed to appeal to wine lovers who like to make an impression.  Carnivor appeals to the modern day male who loves a big and bold wine.  Perfect for the holidays, Carnivor will get you noticed when brought to a holiday soiree this season.  The next guy who invites me to their holiday party will get this bottle of wine from me!  Available at your local BC Liquor Store.
Quo Cosmetics Crackers ($15) – If you're headed to a Girls' Night this holiday season, these beauty-themed holiday crackers are a fun and girly choice for the season.  Available at Shopper's Drug Mart.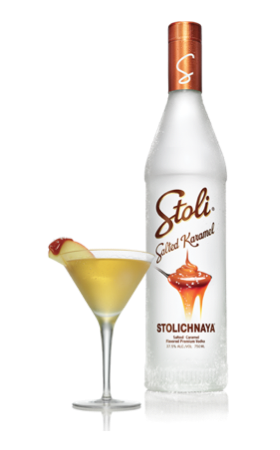 Stolichnaya Salted Karamel ($26.50) – If your hostess with the mostess is a fan of flavoured vodka, this is a wonderful seasonal pick to bring to your next holiday party.  Suggestions on what to pair this Salted Karamel vodka with include sparkling wine and raspberry liquor.  Available at your local BC Liquor Store.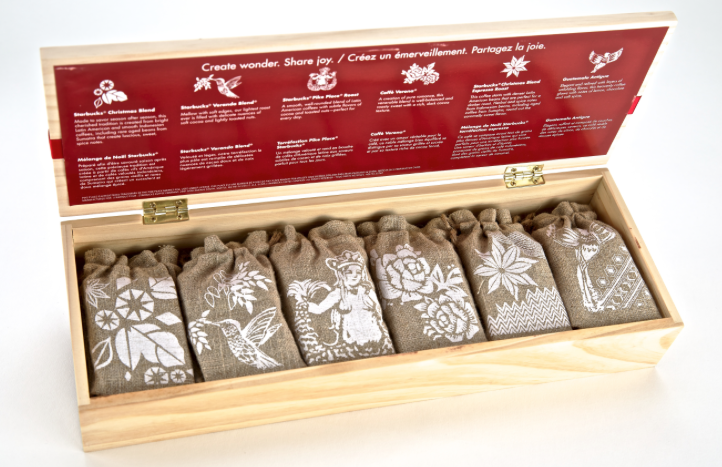 Starbucks Coffee Sampler Gift Pack ($22) – Share a bit of Starbucks joy with friends and family with this coffee sampler gift pack.  Love the rustic yet festive burlap sacks the coffee is packaged in.  When the coffee is finished, the wooden box can be reused  as a storage container for something else.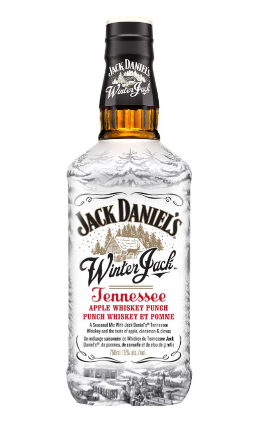 Jack Daniel's Winter Jack ($22) – Best served warm, Jack Daniel's Winter Jack is a seasonal blend of apple cider liqueur, Jack Daniel's Old No. 7 Tennessee Whiskey and holiday spices.  Once heated, it has an inviting aroma of warm apple cider, orange peel, cinnamon, clove and Jack Daniel's Tennessee Whiskey. The taste is reminiscent of apple pie complemented with Tennessee Whiskey and seasonal spices, with a finish of toasted oak and vanilla.  Available at your local BC Liquor Store.  Speaking of Jack Daniel's, Modern Mix was also recently at the Sinatra Select Tastemaker's Event at Clough Club in Gastown – read our event recap here.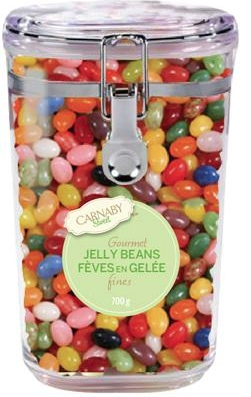 Carnaby Sweet Gourmet Jelly Beans ($13) – With 36 tantalizing flavours like pomegranate, banana split and toasted marshmallow, you never know what to expect with each handful. Available at Shoppers Drug Mart.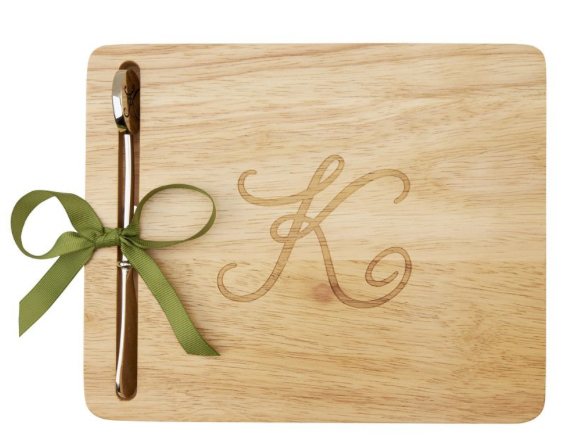 Monogram Cheeseboard ($19.50) – This monogram cheeseboard is the perfect gift to bring to a wine and cheese.  It also comes with a matching monogram cheese spreader.  Available in every letter of the alphabet from Chapter's.