This year on Black Friday, there was one thing I was looking forward to even more than shopping for Black Friday deals, and that was shopping for Black Friday deals as a participant in the Black Friday Blogger Challenge at Metropolis at Metrotown!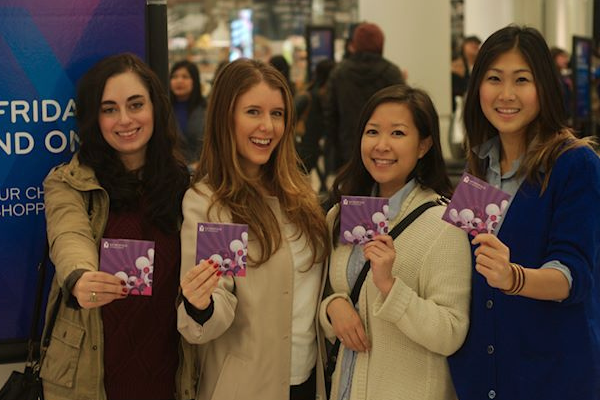 Myself and three other fashion and lifestyle bloggers (Coco & Vera, Just J and Style Calling) were invited to take part in the shopping challenge, hosted at BC's largest mall. The challenge consisted of purchasing and styling an entire outfit with a $100 Metropolis gift card, within a 90 minute time limit. Outfits were scored based on three criteria: style and completeness of outfit, ability to find great deals and number of retailers visited. Let the competition begin!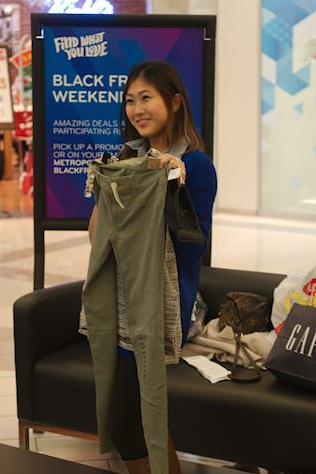 A couple of things helped me complete the Black Friday challenge: my bargain hunting instincts, a bit of my competitive spirit, and a basic knack for leaving the house looking decently put together. My ability to weave in and out of the crowds while running didn't hurt either.  For me, the biggest challenge was purchasing my first outfit item because there are so many styles of outfits to choose and it wasn't until I purchased that sweater that I was able to decide what kind of look I wanted to go for.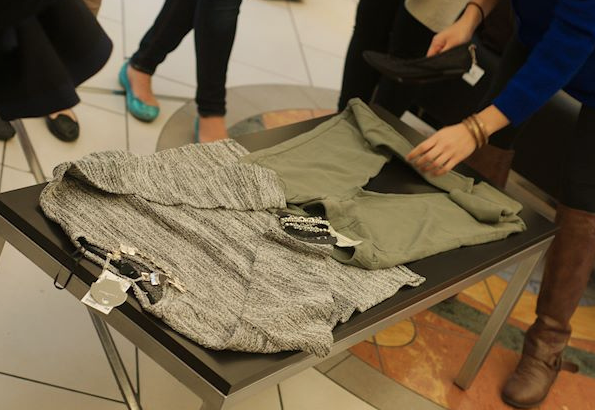 My outfit represented the style I knew best, which is practical but still trendy with a hint of femininity. The first item I purchased and that got the ball rolling was a sweater with grey hues from H&M that was on sale at 50%-off for $15.  I paired it with olive green jeggings (on sale at 40%-off for $30) and black ballet flats (on sale at 40%-off for $18), both from American Eagle.  To top off my outfit with accessories, I found a gorgeous silver necklace at Costa Blanca at 50%-off for $7 and a bunch of bracelets from Stitches at 50%-off for $2.50.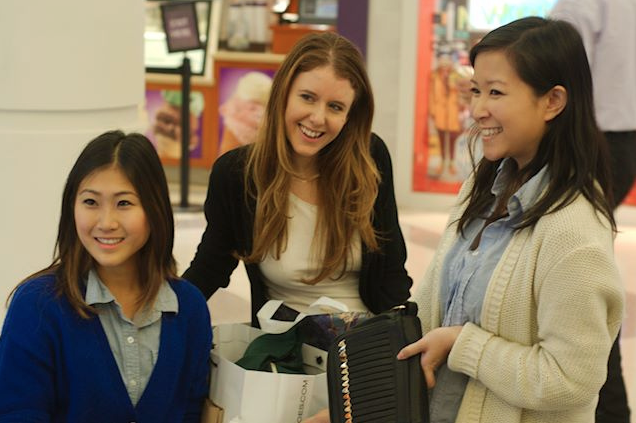 The highlight of the challenge for me hands down was seeing the outfits that the other girls came up with. During the presentation of outfits, I appreciated everyone's unique style and creativity and was interested in learning why the other three bloggers chose to style their outfits the way they did.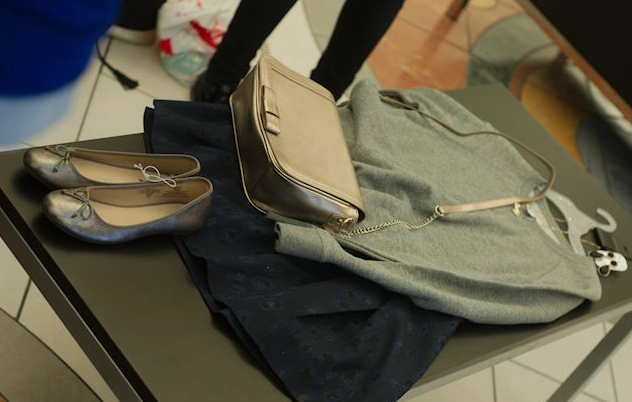 The challenge winner was Cee from Coca & Vera, who impressed everyone with her festive outfit, complete with accessories and shoes. I loved how her navy printed skirt added an element of playfulness to the casual grey crew neck sweater. Her choice in matching metallic shoes with a bag topped off the look, along with a necklace and earrings. Cee's items were from The Gap, Forever 21, Aldo Accessories and Old Navy.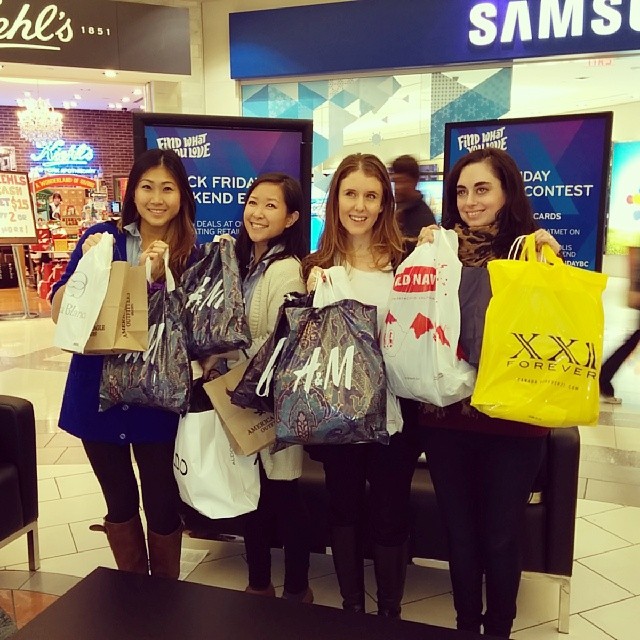 The Black Friday sales continues until Sunday evening so you still have time to drop by Metropolis at Metrotown! For a full list of Black Friday shopping deals at Metropolis at Metrotown as well as a list of participating retailers, click here.
MMV Giveaway: Modern Mix Vancouver is giving a $50 Gift Card to Metropolis at Metrotown.  To enter, please "LIKE" the Modern Mix Vancouver Facebook Page at facebook.com/modernmixvancouver and ALSO leave a comment below about your favourite shop at Metropolis at Metrotown.  A random winner will be chosen from the comments below. Giveaway ends Sunday December 15 (10pm PST).
For an additional entry: Follow @ModernMixVan on Twitter and tweet "Win from @ModernMixVan a $50 @MetropolisAtMet gift card. Details: bit.ly/1cTHAW6 | RT to enter!"