Modern Mix Vancouver was invited to test drive the Lincoln MKZ, followed by an exclusive chef-designed pop-up dinner at the Waterfall Building on W. 2nd Avenue.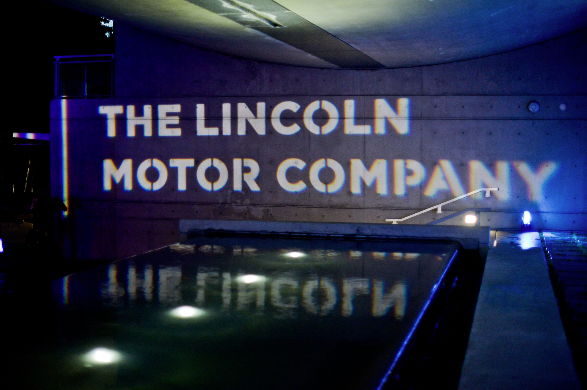 The Savour The City Program is a personal test drive experience from the Lincoln Motor Company built upon partnerships with innovative restaurants in multiple cities across Toronto, Montreal and Vancouver.  For this particular event, the Lincoln MKZ partnered with Chef Nicolas Hipperson from Raincity Grill to create a memorable evening of "farm to fork" dining.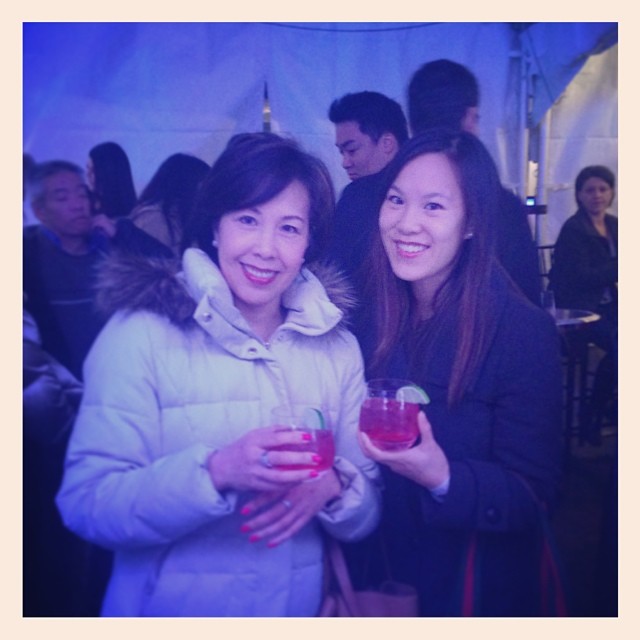 Restaurants echoed Lincoln's passion for reinvention and cutting-edge craftsmanship through a custom pre-fix menu and drive experience available only to their most prized patrons (and their favourite bloggers). I attended the event with my lovely mother (pictured above). After our quick spin of the Lincoln MKZ around the block, we settled in for a cocktail reception while waiting for the highly-anticipated dinner to begin.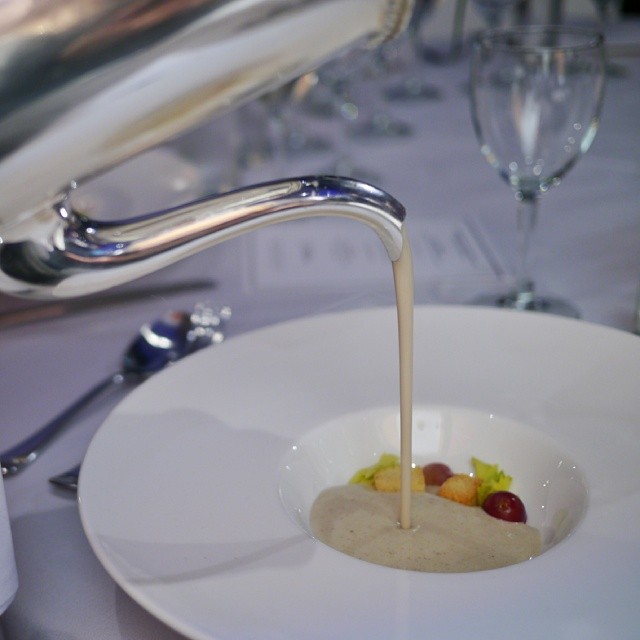 First course was a Roasted Sunchoke Veloute, served with toasted brioche, compressed grapes and celery leaves. Pouring the soup from silverware both kept the soup hot while being served, and also added to the elegance of fine dining.
The main course was a tender and flavourful shortrib, with a potato puree, mushroom ragu and cooked kale.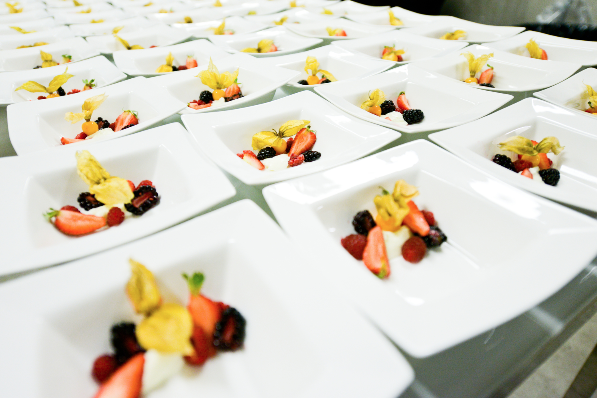 Dessert was a light and refreshing apple wine panna cotta, with cilantro sorbet.
The event ran until about 10:30pm in the evening and was a enjoyable way to spend a Friday night over a good meal.  If you'd like more information about Chef Nicolas Hipperson's Farm 2 Fork initiative, click here.  Fore information about the Lincoln MKZ, click here.