7 Picks for Socially Responsible Stocking Stuffers Under $30
During the season of giving, let's find some ways to give back.  Here are Modern Mix Vancouver's 7 picks for socially responsible stocking stuffers, and the causes they support.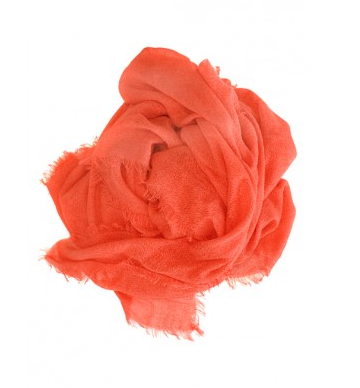 Obakki Signature Red Scarf ($29) –  Available only in one stand-out colour, Obakki's Signature Red Scarf is a piece of accessible luxury that directly connects customers to a cause. For every 500 scarves sold, The Obakki Foundation is able to provide a village with a water well, helping over 1,500 people.  100% of net proceeds from the sale of Obakki merchandise goes toward humanitarian projects in Africa.  Click here to shop.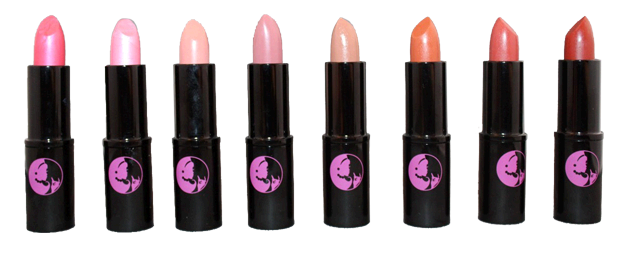 Lippy Girl Vegocentric Organic Vegan Lipsticks ($23) –  Based in Whistler, BC, The Lippy Girl brand of cosmetics are ecofriendly, natural, organic, vegetarian and animal friendly and will never contain chemical preservatives.  Neither their products nor their ingredients are tested on animals. That's a lot of good things packed into a tube of lipstick!   I have the Schmoopy Lipstick (pictured 4th from left).  The lipstick texture is slightly firmer than others I have used, but it is incredibly moisturizing.  Available for $23 at Fine Finds in Yaletown or online at lippygirl.com.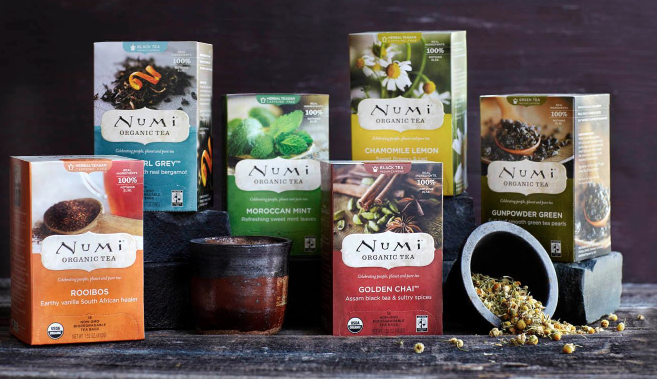 Numi Tea ($7) – After reading an article from foodbabe.com, I came to the conclusion that just because tea is good for you, doesn't mean all brands of tea stack up equally. "Many popular tea brands get away with using the ingredient "natural flavors" to trick the consumer into thinking they are buying better, cleaner ingredients; however companies are just covering up the inferior taste and low quality of their tea".
After finding out that many of our favourite tea brands actually contain flavouring, I wanted to try Foodbabe's recommended Numi Tea which is organic, non-GMO, verified by fair labour, with 100% real and pronounceable ingredients.  Even their filter papers are high-quality, natural and biodegradable.  A selection of boxed Numi Tea is available at Whole Foods, although the best selection available is online at numitea.com.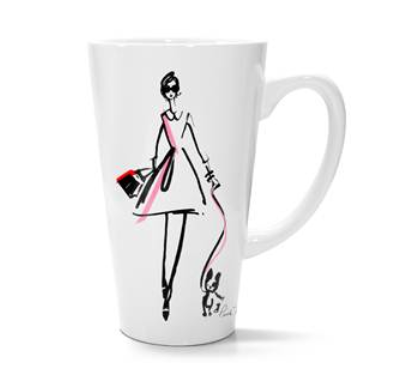 Limited Edition Pink Tartan x Keurig Mug ($20) – This winter, Keurig and  womenswear brand Pink Tartan have collaborated on a stylish cup, perfect for fashionistas who love that morning cup of coffee.  100% of the profits from the sale of the mug will benefit the Toronto East General Hospital Foundation. The limited edition cup is available for purchase at keurig.ca.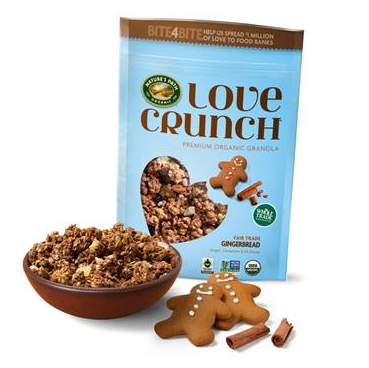 Nature's Path Gingerbread Love Crunch ($6) – Following in the popular footsteps of the "Get One Give One" model, Richmond-based Nature's Path has released a seasonal Gingerbread edition of their popular Love Crunch granola.  Not only is this granola bursting with flavourful spices, conjuring up warm, fuzzy holiday memories, but also for every bag sold Nature's Path donates the equivalent in cash and food to Food Banks Canada.

Dignity Purefume ($20)- Smell This Aromatherapy and Beauty Night Society founder Caroline MacGillivray have teamed up to create the Dignity Purefume.  Based on the mentality that everyone deserves to be treated wiht dignity and respect regardless of their socio-economic background, Dignity is an alcohol-free 100% plant-based purefume.  The scent is infused with a refreshing yet comforting blend of lemongrass, spearmint and ylang ylang.  For every product purchased, $10 will be donated to Beauty Night Society.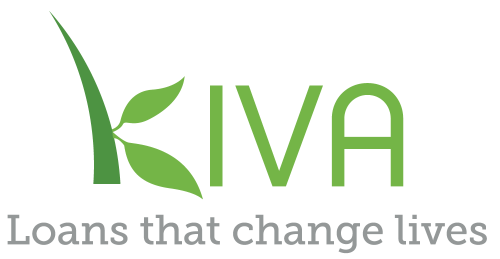 Kiva ($25+)- Empower entreprenurs around the world with a $25 loan through the Kiva micro-financing program.  Rather than just lending out money, can you filter loan applicants by country, gender, and field of interest and read their bio and business plan.  I have been doing this for years, every time I receive repayment, I put it back into the program to support someone else's dreams – their requests are generally quite simple: a loan for repairs and maintenance, livestock, inventory, etc.
Kiva is one of the best, personalized ways to give back, without spending a cent!   With their Kiva Gift Card program, you can introduce your friends and family to Kiva, giving them the opportunity to choose borrowers to support. When their loans are repaid, they can use those funds again and again to make even more loans on Kiva. It's the gift that keeps on giving.