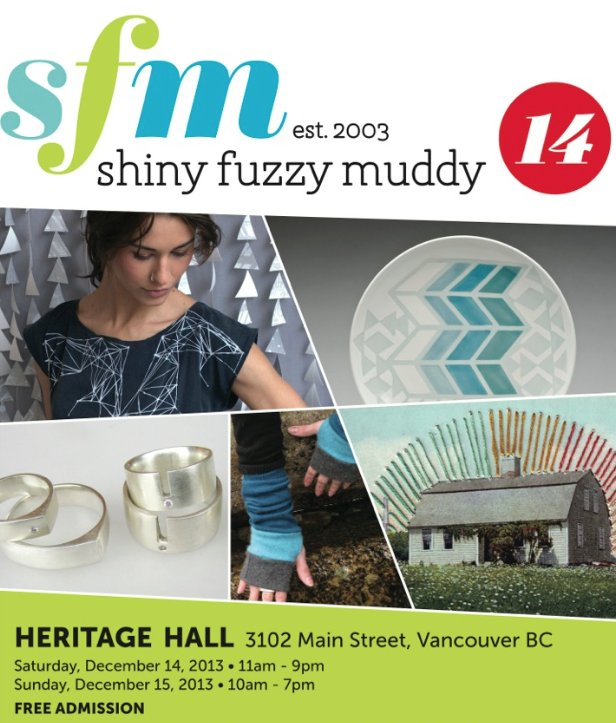 Shiny Fuzzy Muddy (SFM) celebrates 10 years of supporting and promoting Canada's brightest talents in art, fashion, craft, and design on Saturday December 14 and Sunday December 15, 2013 at Heritage Hall (3102 Main Street).
This free show began in 2003 by five core members to present Canadian artist-made objects of adornment (Shiny), garments to wrap your home and body in (Fuzzy), and clay moulded to contemporary forms for the home (Muddy). Each year, the event is celebrated as one of the season's best shows by patrons and artists alike. It continues to showcase high quality design and craftsmanship, and foster great conversation and inspiration.
Hours are as follows:
Saturday December 14: 11am – 9pm
Sunday December 15: 10am – 7pm
For more information, visit shinyfuzzymuddy.com.