Here are Modern Mix Vancouver's 2013 picks for the Top 8 Holiday Beauty Palettes under $60; not a lot to spend considering the variety and convenience you will receive by purchasing a beauty set rather than individual products.  As always, pick the shades and colours which match best with your skin tone and you are most comfortable wearing.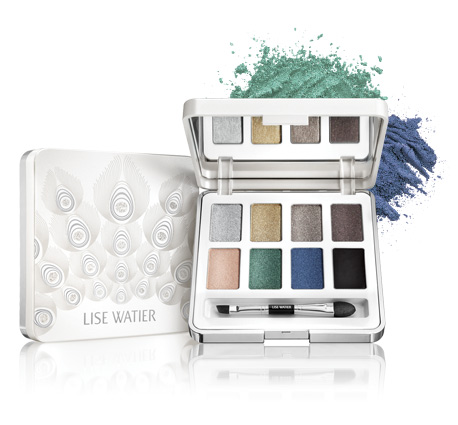 Lise Watier Jardin de Givre Eyeshadow and Eyeliner Palette ($45) – What a gorgeous eyeshadow palette from Lise Watier's Winter 2013 Collection.  Encased in a frosty white compact with a beautiful sparkly peacock feather etching, the palette opens up into metallic gemstone shades like forest green, sapphire blue and gunmetal silver.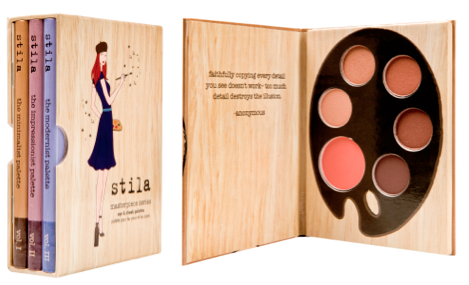 Stila Masterpiece Series Eye & Cheek Palettes ($49) – Stila's holiday collection is inspired by vintage artistry.  The Eye & Cheek Palette is packaged to look like a vintage book trilogy with a retro Stila girl on the outside cover.  The set contains three makeup palettes, each contains five eye shadows and one powder cheek colour, designed to help you achieve art-inspired natural, smoky and plum looks.  The fourth "book" in the set contains beauty tips and tricks from Stila.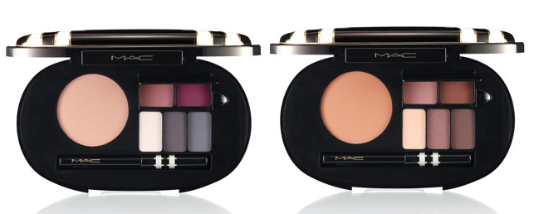 MAC Cosmetics Stroke of Midnight Face Palette ($59.50) –  Every year, the MAC holiday collection is something to look forward to.  Their theme this year is "Stroke of Midnight" which consists of chic palettes and bags with graphic white patterns edged with gold piping.  I love face palettes because a single palette contains complete looks coordinated from eyes to lips; and the size is compact enough to fit into your holiday party clutch.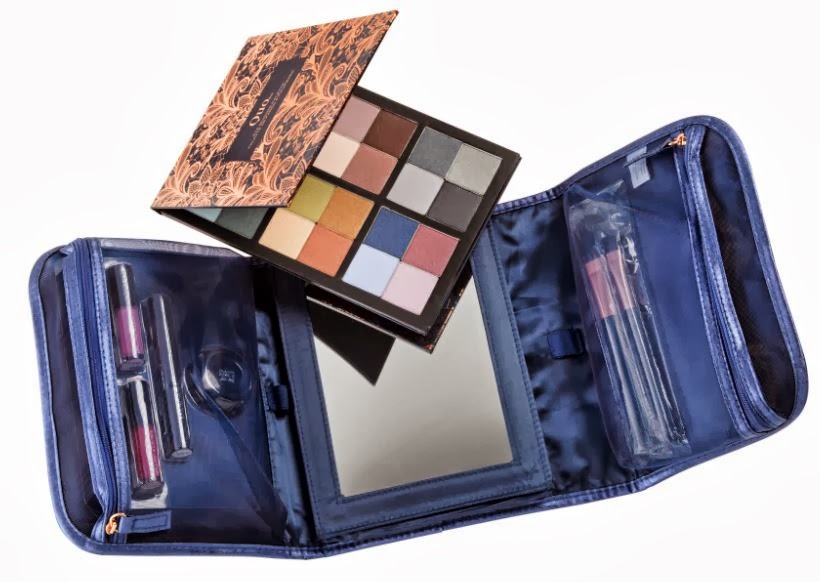 Quo On the Go Beauty Set ($60) – For the girl on the go, this Quo beauty set includes 24 eye shadows (in a gold damask palette), 4 lip glosses, 1 blush, 1 mascara, a brush and a beauty mirror.  The entire set is bundled neatly in a metallic gold pouch with navy blue trim.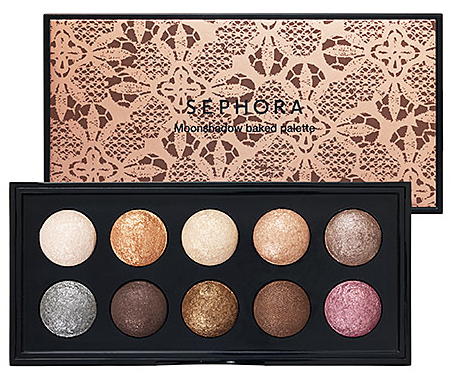 Sephora Collection Moonshadow Baked Palette In The Nude ($33) – I love the clean and healthy look of nude make-up.  This set from Sephora kicks it up a notch by adding in ultra sparkly diamond dust shimmer.  Unfortunately, the only thing missing in this set is an eyeshadow brush.  The cover of the palette is imprinted with an elegant lace-inspired design.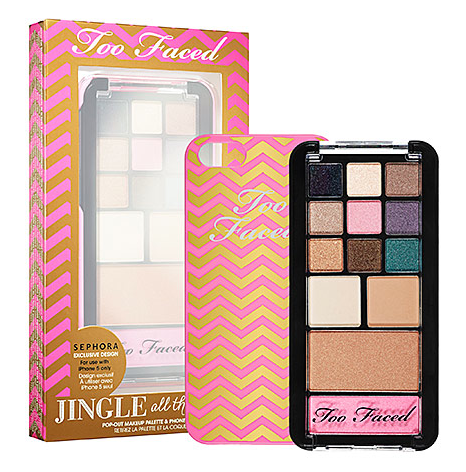 Too Faced Jingle All The Way ($30) – Exclusive to Sephora, this limited edition Too Faced beauty set is a two-in-one Christmas gift.  The make-up palette, consisting of 11 eyeshadows, a bronzer and a blush, can be popped out of the accompanying stylish iPhone 5 case, designed with Too Face's signature chevron stripes.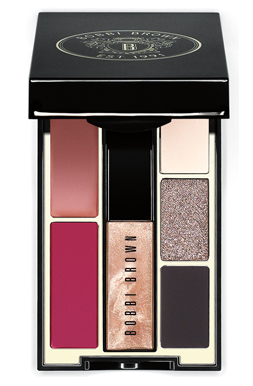 Bobbi Brown Date Night Lip & Eye Palette ($30) – I love the elegance of this lip and eye palette from Bobbi Brown.  The trio of eyeshadow colours (Ivory, Storm Cloud Sparkle, and Caviar) are great for blending.  The two lip colour alternatives will give you two completely different looks: either make your lips pop with Berry Punch or keep your face fresh, clean and natural with a pretty Sandwash Pink.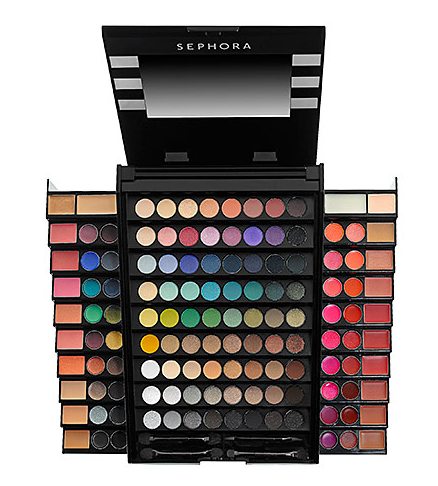 Sephora Makeup Academy Blockbuster ($59) – With a giant, expandable cosmetic "blockbuster" like this, why would you need anything else? You can literally create thousands of looks with 72 eyeshadows, 28 lipglosses, 18 eyeliner cremes, 7 shades of blush and more!  I do find it a bit excessive, however, but it's nice to have options.  I have this set from last Christmas and I am no where close to trying out all the pretty shades. Love how it folds up into a cube for convenient storage too.