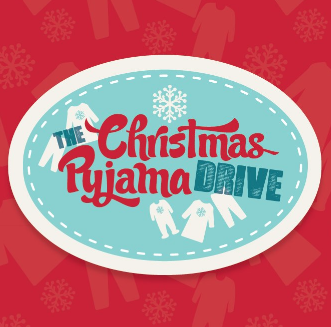 On December 8th, during restaurant opening hours, Browns Socialhouse is inviting all its guests to bring a new pair of pyjamas (sizes newborn to 16 years). The Christmas Pyjama Drive and Browns will then deliver the PJ care packages to local Christmas bureaus and charities so they can be offered to families who depend on their services in time for Santa's yearly visit. As a thank-you, Browns will offer all pyjama donors 50 per cent off their food bill during their visit.
The Christmas Pyjama Drive was born in 2010 out of a unique idea by then-six-year-old Reese Shelly, son of Browns Franchisee Todd Shelly, to help make Christmas a little brighter for disadvantaged children. With the help of family and friends, Reese collected 365 pairs of pyjamas as the inaugural Pyjama Drive was hosted at Browns Socialhouse in Richmond. In 2011 the Pyjama Drive expanded to a second location at Browns Panorama in Surrey and between the two venues, more than 1,420 pairs were donated. In 2012, the third-annual event took yet another huge leap as all Browns locations in British Columbia joined in the charitable venture and collected more than 2,250 sets of PJs.
Browns locations in the lower mainland include Kitsilano (W. 4th & Vine), Point Grey (W. 10th & Alma), Lonsdale (Lonsdale Ave & 18th St E), and the location of the Pyjama Drive instigator in Richmond (11660 Steveston Hwy x No 5 Rd).
In addition to The Christmas Pyjama Drive, between now and December 24, for every $100 you spend on Browns gift cards, you will receive an additional $15 Social Card.