The Zamboni is getting dusted off and ready for another season at Robson Square Ice Rink!  Located in the heart of downtown Vancouver, this seasonal, outdoor ice rink is opening on November 15, 2013 at 1:00pm and will be open all through the Christmas Holidays, including Christmas Day and New Year's Day.
Hours of operation are as follows:
Sunday to Thursday: 9 am to 9 pm
Friday and Saturday: 9 am to 11 pm
It's nice that the rink is open until 11pm on Fridays and Saturdays, so there'll be less children to watch out for during the night time hours.  Skating is free with your own skates, otherwise, skate rentals are available for $4. The rink also features a concession stand with snacks and warm drinks. The Robson Square Ice Rink is open until February 28, 2014.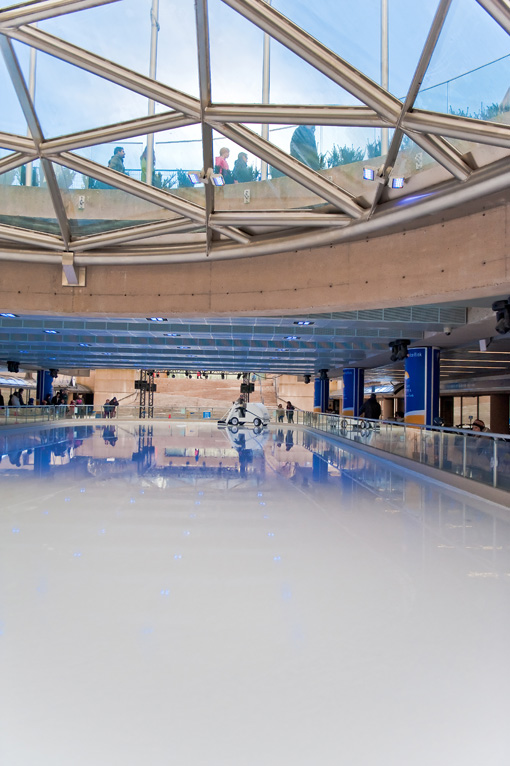 For more information about events at the Robson Square Ice Rink visit robsonsquare.com.