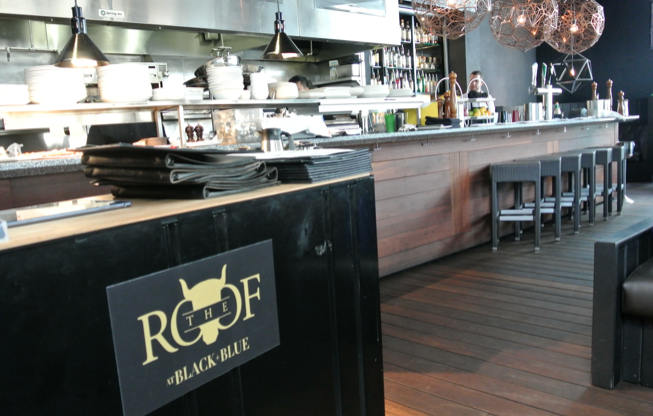 Black + Blue is a steakhouse on Alberni Street, owned by The Glowbal Group. One of restaurant's most talked about feature is probably "The Roof", which is Vancouver's largest rooftop dining destination, accessible via elevator, on the third floor of the building.
Despite the fall-going-on-winter season, the rooftop patio is under cover and heated so we can experience this venue year-round.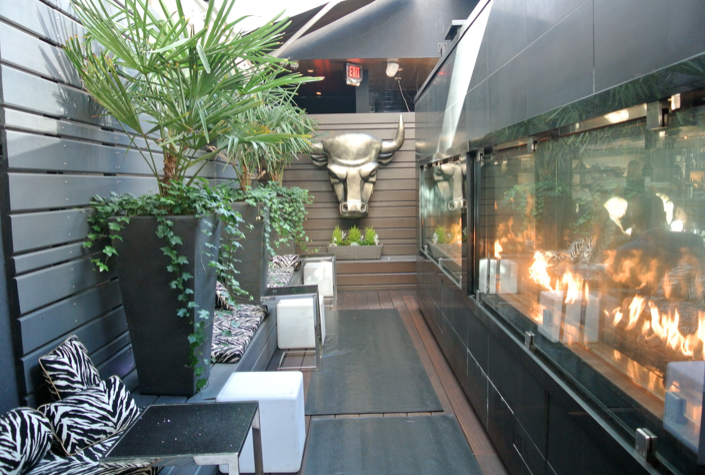 I had heard that the portions at Black + Blue are huge, so my boyfriend and I decided to split a salad and a main course.  We started with "The Roof Salad" ($17) which consisted of jerk grilled chicken, butter lettuce cucumber, roasted red peppers and avocado.  The lemon vinaigrette gave the salad a light, tart flavour and  I thought the crispy onions were a nice topper for the salad and gave it a bit of crunch and texture.
The salad can pretty much be a meal on its own (especially because of the chicken) – the next time I order a salad with a meal for brunch, I'd probably order something vegetarian like "The Caesar" ($8) or "Mixed Greens" ($9).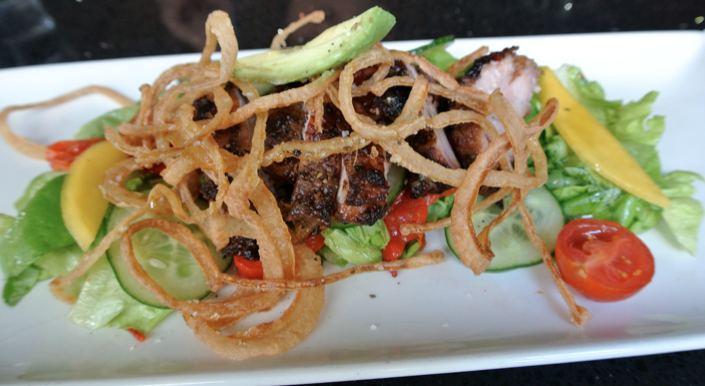 For our main, we ordered the off-the-menu "Steak Benedict" ($14) special feature which consists of two 2 oz medallions of tender rib eye on an english muffin and house-made hollandaise sauce.  The meal comes with salad and hashbrowns, so you never have to decide between one or the other. For $14, it's an excellent deal (our salad cost more than this!).
If you are sharing your meal with a friend, be sure to ask your sever to plate them into two portions so you each have your own meal – it just makes things easier and less messy.  Both photos of my meal are of my half of the dish, as you can see, even a half portion is plenty for one person!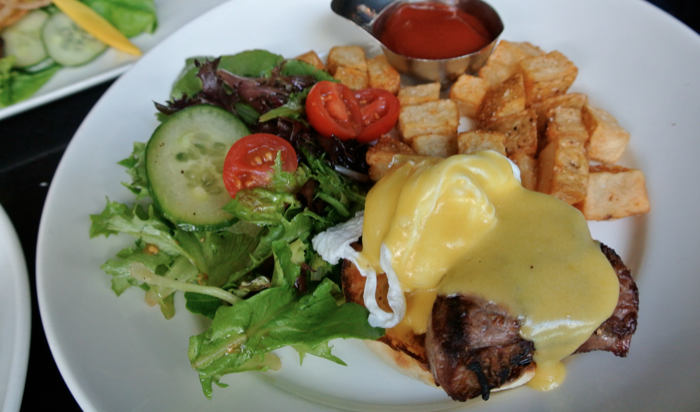 I wouldn't say the dishes we had were out of the ordinary; but The Roof at Black + Blue is a bright and modern venue and a comfortable way to start your weekend morning. Currently, brunch is served Saturday and Sunday from 11:30am to 3:00pm.  For more information, visit the-roof.ca.