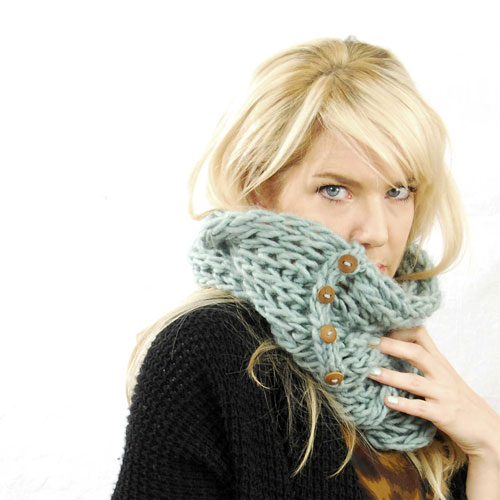 Vancouver-based sisters Katie and Megan Williams  mastered the craft of knitting and formed Pip & Pin, a local company specializing in big, snuggly scarves, headbands, buttoned cowls and accessories.
Living in a world where clothing is mass-produced, the sisters have ensured that care and love goes directly into their handiwork. Like any one-of-a-kind treasure, patience in finding the perfect match is essential. Pip & Pin have done the work for you, finding, building and designing cozy accessories that will highlight your winter style while keeping you warm.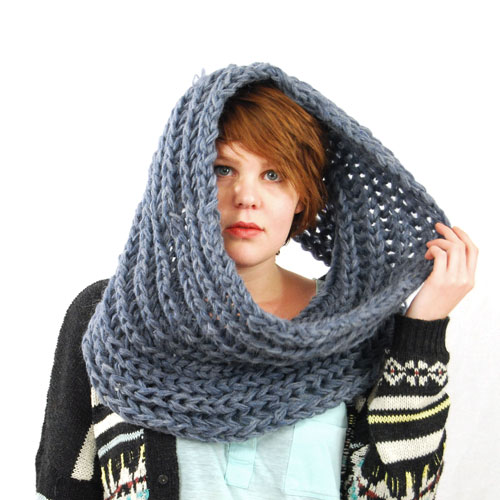 Working out of their living rooms, the Williams girls constantly have a ball of yarn rolling at their feet or hanging from their purses to make sure they have enough comfy treasures to go around.  With a full stock of warm accessories ready to keep warm in, they are sure shoppers will have no trouble finding that perfect hand knit, made-with-love item to keep out the chill or to give as a gift.
Creating one-of-kind treasures from a variety of yarn often starts with unique thrifted finds and yarns made by local spinners.  The 2013 Pip & Pin lineup includes classic favourites like the emerald green chunky knit cowl, which is eyecatching and warm.  New this season, Pip and Pin have been perfecting their latest must-have: hand dyed circle scarves. Full of life and comfort, these scarves go the extra mile in keeping necks warm while still maintaining a beautiful multi-coloured and fashionable presence.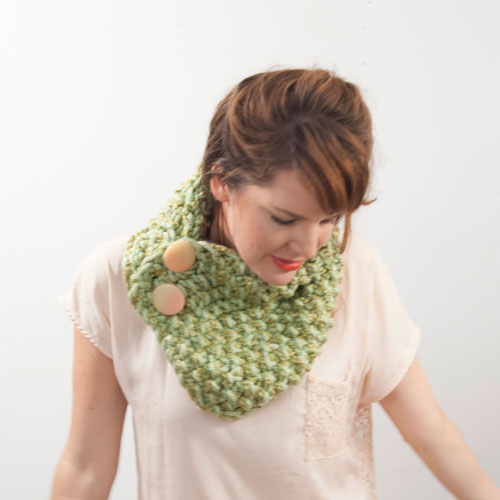 Coming up on their third anniversary, Pip and Pin have a full line-up of winter craft markets to sell their cozy creations at, including 
Knit City
 (Oct 27/27 at Croatian Cultural Centre), 
Chistmas at Hycroft 
 (Nov 21 – 24 at Hycroft Mansion) and  
Got Craft?
(Dec 14/15 at Maritime Labour Centre). Look for the knitting sisters at local fairs, and if you miss them follow the ball of yarn — you'll eventually end up at their feet.