ComplexGeometries in Gastown – Montreal Brand Opens First Retail Storefront
Six weeks ago, ComplexGeometries opened its first bricks and mortar retail location in Gastown. But it was only at the recent Gastown ShopHop that I came across this flagship store and found out more about the brand.
ComplexGeometrics caught my eye because of its bright white and spacious interior which stood out like a beacon of light on a dark Thursday evening at the Gastown ShopHop.  The minimalistic interior gives the shop a premium shopping experience, like you are shopping at a gallery of one-of-a-kind pieces of artwork.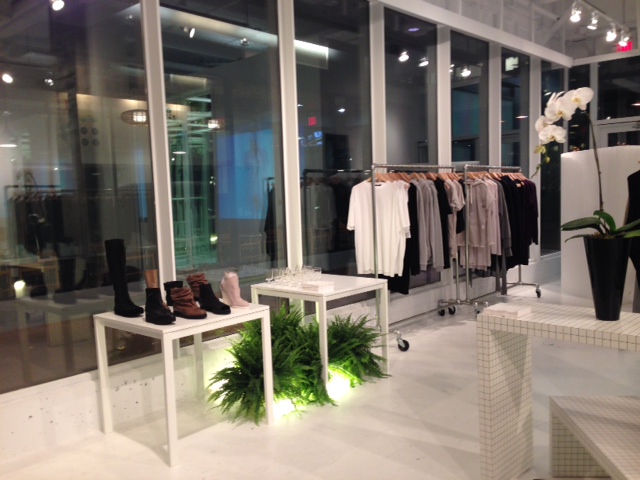 As I was told, designer Clayton Evans originated the brand in Montreal but is now based out of New York.  From what I observed, the pieces by ComplexGeometries are predominantly made of cotton.  However, many of his pieces are produced in Japan, so you get a noticeably different feel of cotton compared to what you may normally wear.  I did notice the cotton sweaters are thick and luxurious and very soft to the touch.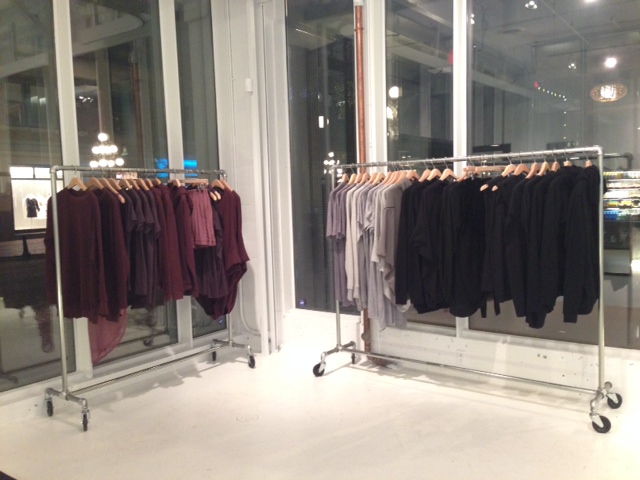 Several of the pieces are unisex – long asymmetrical t-shirts, sweater wraps with oversized hoods (which I love for winter!), capes, etc.  Many of the sizes available are generally only S/M/L.  If you have a smaller frame like me, you may find that many of their pieces end up draping on you – which is totally fine, if that's the oversized, cozy look you are going for. There seems to only be a minimal number of colours available for the Fall season – mainly black, cream, maroon and different shades of grey.
I purchased the Binder Strap Tank, which retails for $168 (with a 15% discount for the Shop Hop event).  It's basically a flowing racer-back dress, with two flaps that get tossed over your shoulders, to create a high neckline and that unique pattern on the front of the dress.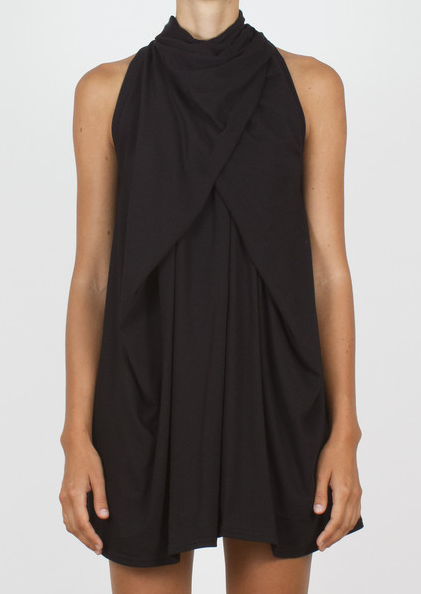 The store associate said it's a great piece for travel or for the beach ("but it's winter," I exclaimed!). In my opinion, I think I could dress this up with a pair of heels and flashy bangles and go for an elegant holiday party look instead.  The cut is unique and I've never seen anything like it.
I also liked this hooded unisex wrap sweatshirt ($268) with the oversized hood but unfortunately it was too big on me.  Again, even from the photo, you can tell that the cotton is thick and cozy.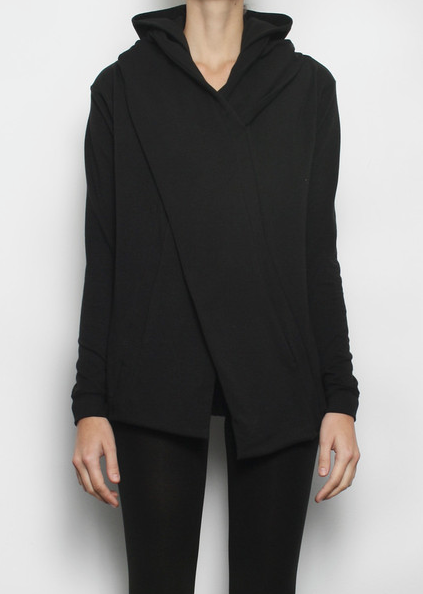 ComplexGeometries is definitely an up and coming independent designer brand you should keep your eye out for.  Their flagship store is located at 14 Water Street.  For more information, visit complexgeometries.net.