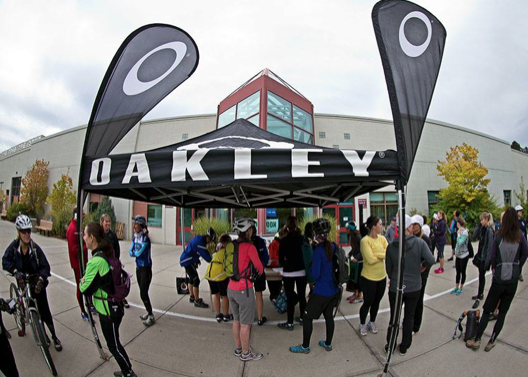 The final Oakley Active event of the year was held in Kamloops, B.C., and appropriately named "Ladies in the 'Loops". Orchestrated by Oakley Ambassadors Tammy Uyeda and Lauren Pilszek, the morning event was packed full of activities, including trail running, mountain biking, yoga and a special appearance from Olympian Catharine Pendrel.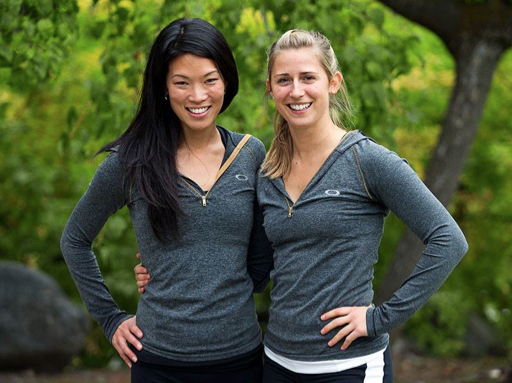 So, how did this event come to life? Oakley Ambassadors are encouraged to show leadership in their communities by organizing events to facilitate the O-Active Training Club. In Kamloops alone, ambassadors have organized three popular events, which quickly filled with keen women each time. According to Tammy, local businesses and clubs readily volunteered their time at each event: the Launch Party at The Yoga Loft Kamloops, Bootcamp with Thompson Rivers University Recreation and Stand-up Paddling and Ashtanga Yoga at Heffley Lake with Paddle Surfit.
As a testament to the ongoing success of O-Active events in Kamloops, "Ladies in the 'Loops" completely filled up within three and a half days of being promoted online and even had a waitlist. For event ringleader Tammy Uyeda, it was very gratifying to see nearly 80 women participating in running or biking clinics with smiles on their faces.
According to Tammy, women of all different physical backgrounds attended the event – even a few who had injuries but still came out to do what they could to support the active ladies of Kamloops. The women were all thankful to start their day early and enjoy some fun and activity with their friends (and to leave with some great Oakley swag)!
When Olympian Catharine Pendrel spoke to the crowd and shared her story of how she grew to be a world-class athlete, it inspired event attendees to think: "If she can do it, maybe I can too…"
And that's what being an Oakley Ambassador is all about: supporting and inspiring women in our communities while staying fit and healthy. Tammy said it best: "We all should carry that hope and that belief within us to help us push our boundaries so that we can live life more fully and richly – in sport, and in life itself!"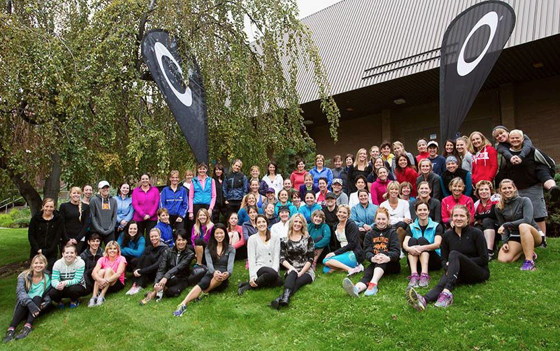 To see more photos from the event, check out the Oakley Active Facebook Page, click here.