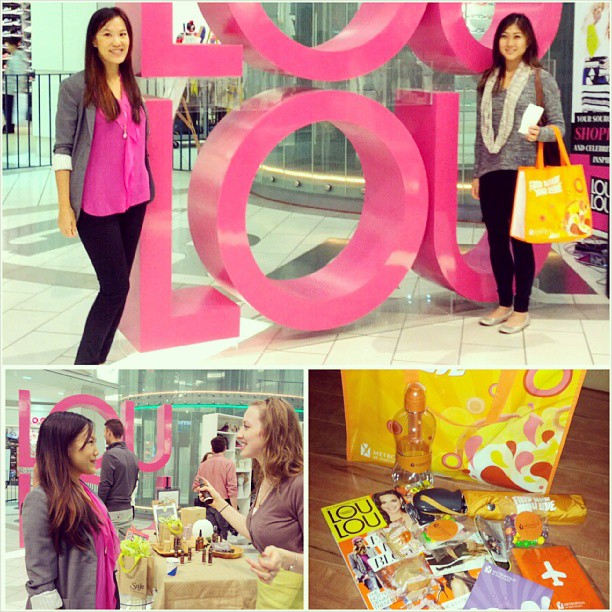 If you were in Burnaby at Metropolis at Metrotown last Thursday and wondered why it was much busier than usual when Christmas is still a couple months away, it's because the day was a dedicated "Shopping Event of the Year". This once a year event is hosted by Metropolis at Metrotown in partnership with LOULOU magazine, a Canadian fashion and lifestyle magazine that is your go-to source for unique finds and the hottest fashion, beauty and lifestyle trends.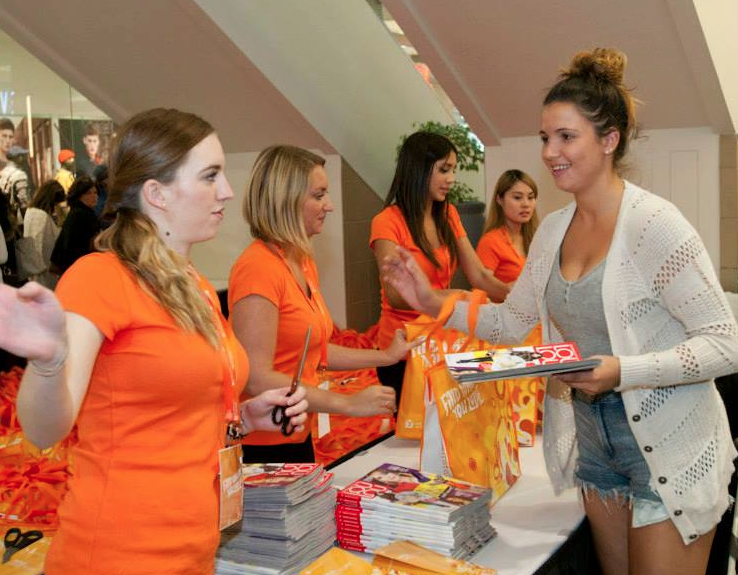 Now in its third year, Shop 'Til You Drop continues to attract more and more shoppers with awesome one-night only deals, special demos, product sampling and tons of giveaways and contests. A big hit on Thursday was a preview of some hot and upcoming trends to watch for, presented by Claude Laframboise, Senior Style Editor from LOULOU Magazine.
And of course the Shop 'Til You Drop giveaways are always so popular – the first 1,000 people in line on Thursday received Metropolis at Metrotown swag bags and the first 250 received deluxe swag bags with additional products and samples. Though the event started at 5pm, there were lineups for swag bags since noon – these highly sought after swag bags were definitely worth the wait for some shoppers!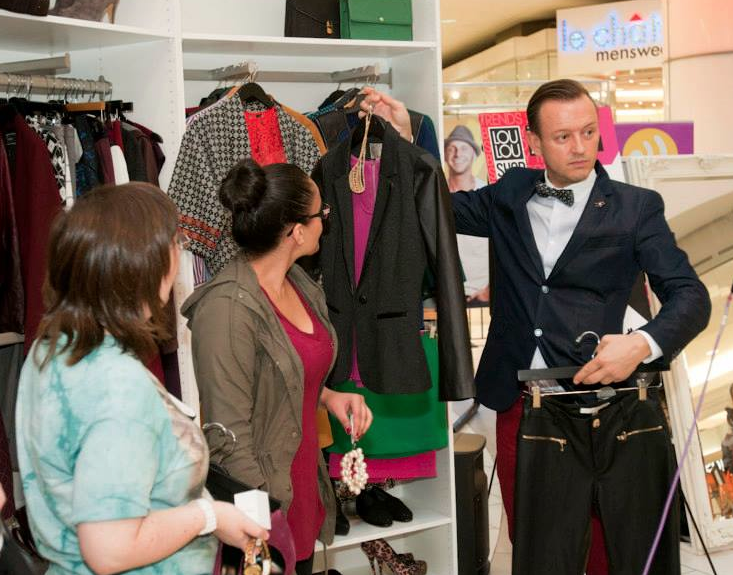 After everyone "shopped till they dropped" and went around the mall to participating retailers to collect at least eight stamps for their Shop 'Til You Drop passport, they were entered into a draw to win a $1,000 Metropolis at Metrotown giftcard! This activity was definitely an incentive for shoppers to go from one retailer to the next to check out the deals that night.
Shop 'Til You Drop has become a much anticipated shopping tradition at Metropolis at Metrotown, bringing in over 80 participating retailers. As the event grows bigger every year especially with social media now playing a significant role in creating buzz and promoting the event, you can expect more great things in store for 2014's Shop 'Til You Drop. If you're planning on attending, make sure to go as early as you can!
For a calendar of events, visit Metropolis at Metrotown's website.